I realize it's still 80 degrees and we're just itching to get into our [hopefully not itchy] fall clothes. We briefly chatted about the seasonal transition on Monday (welcoming you into September) but it's something many still struggle with — how do you wear something post-Labor-Day-appropriate without sweating through your entire outfit? As always, I got your back on this one.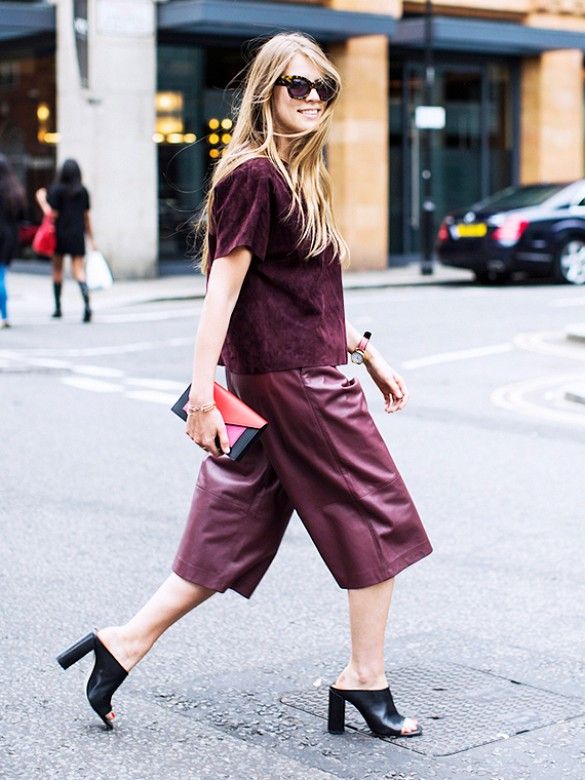 In fashion, we're always on to the next…we saw the fall collections months ago yet we're just starting to wear them now, and we'll be seeing the spring '15 collections starting tomorrow. So I thought I'd share with you five key pieces you can wear now into Fall (and maybe even into winter…if you don't live in the frigid city of Chicago of course). I did this sort of post last year but it was more trend focused. This year, it's more about classic staples you'll be able to wear for "transition seasons" to come.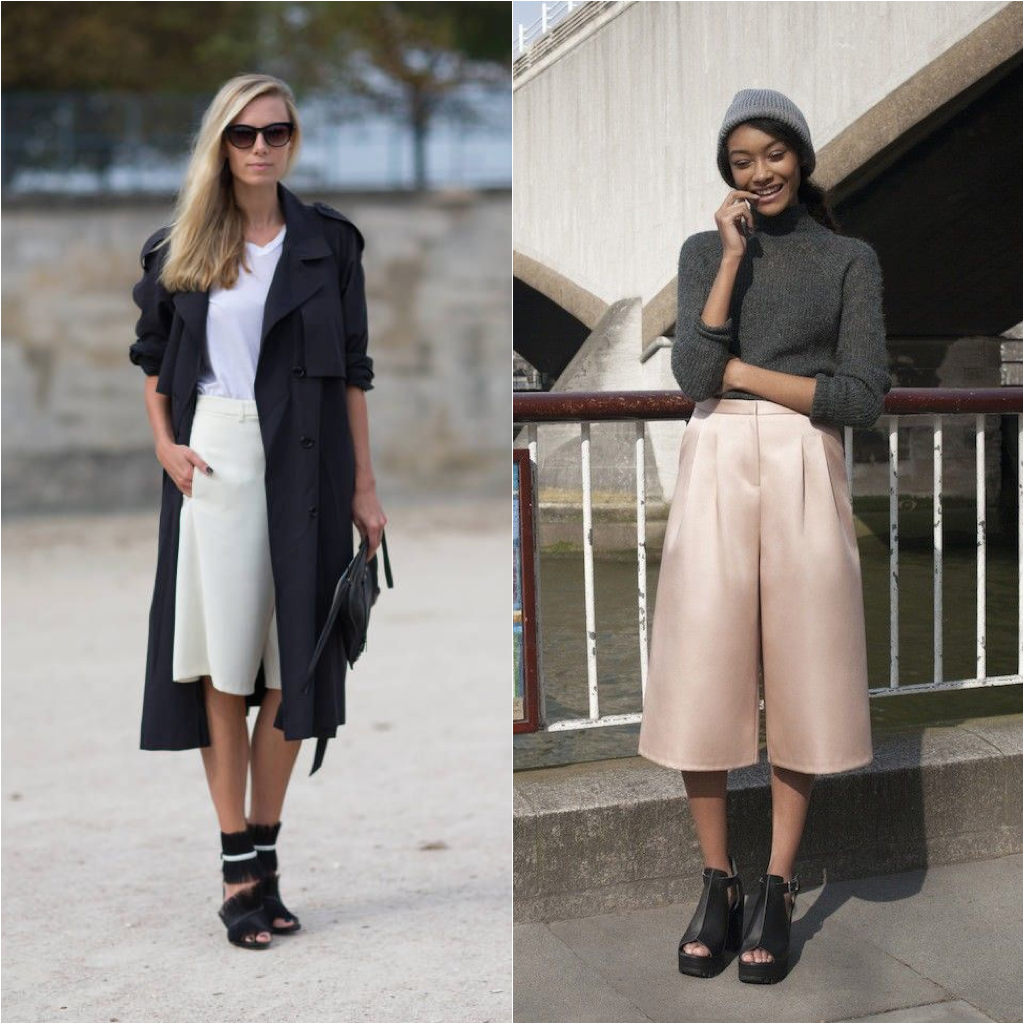 Culottes — To be honest, I hated this trend when it first surfaced. I usually don't like to give into anything too trendy but I ended up not only being into the trend, but actually wearing it (in white…to Lollapalooza…when it poured…which turned into a mega mud fest…in case you wanted the details). In summer, we go for shorts (whether they're short or long), for winter it's only pants…so why not enjoy something in-between? Take some style tips from these ladies — try culottes with a simple t-shirt and a long jacket or just a comfortable lightweight sweater. For the warmer days, you can pair them with a tank and the next transitional item…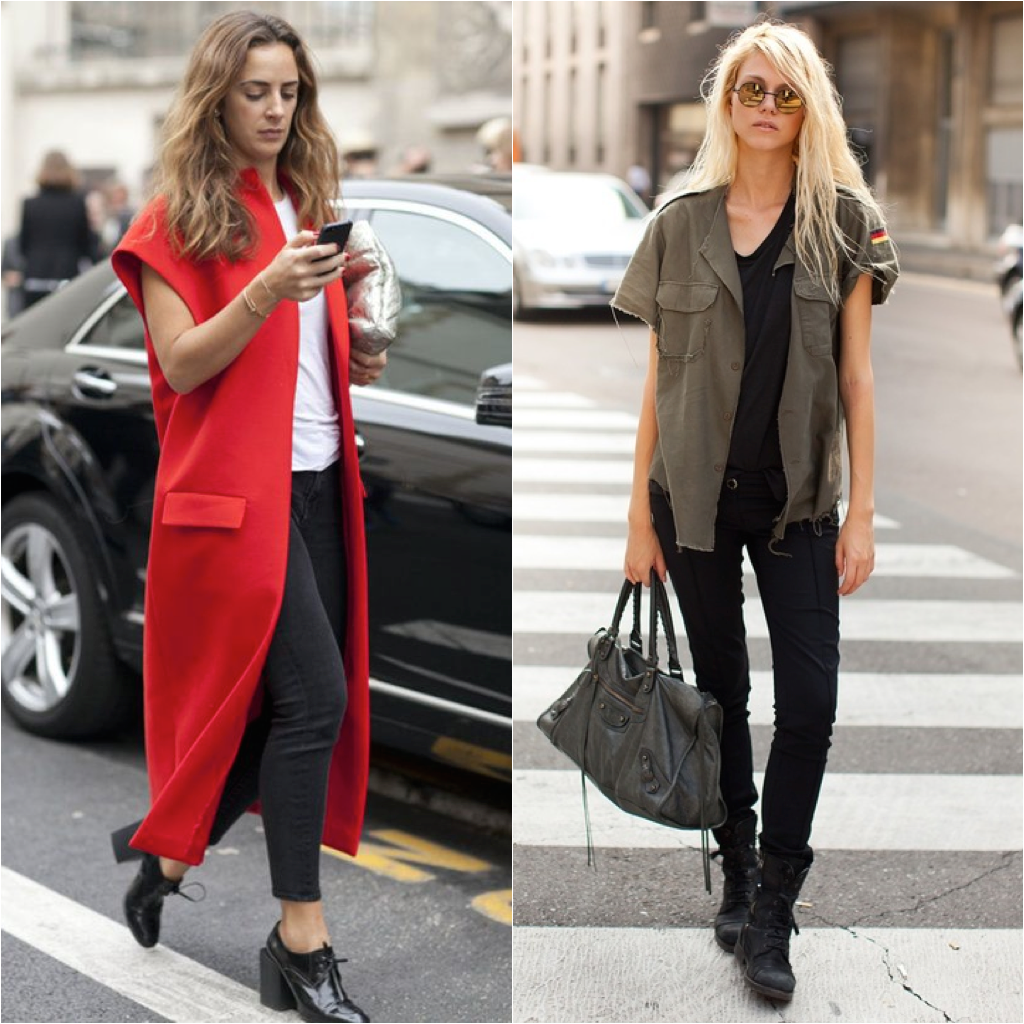 Vests — Whether you go for a traditional vest or maybe a short sleeve jacket (this one's my favorite), this is such an easy piece for layering…you should all have at least one in your closet. Although long vests are especially "in" right now, go for whatever length strikes your fancy. Take full advantage of vest weather, because before you know it we'll be in jackets and coats…and not getting out of them for quite some time. As I mentioned above, I dig a vest with culottes…just make sure the culottes aren't extra wide (like these) and choose a vest with a slim silhouette, one that's not too long (like about this length) and definitely wear it open. I realize that's a lot to take in, but I promise it's worth it…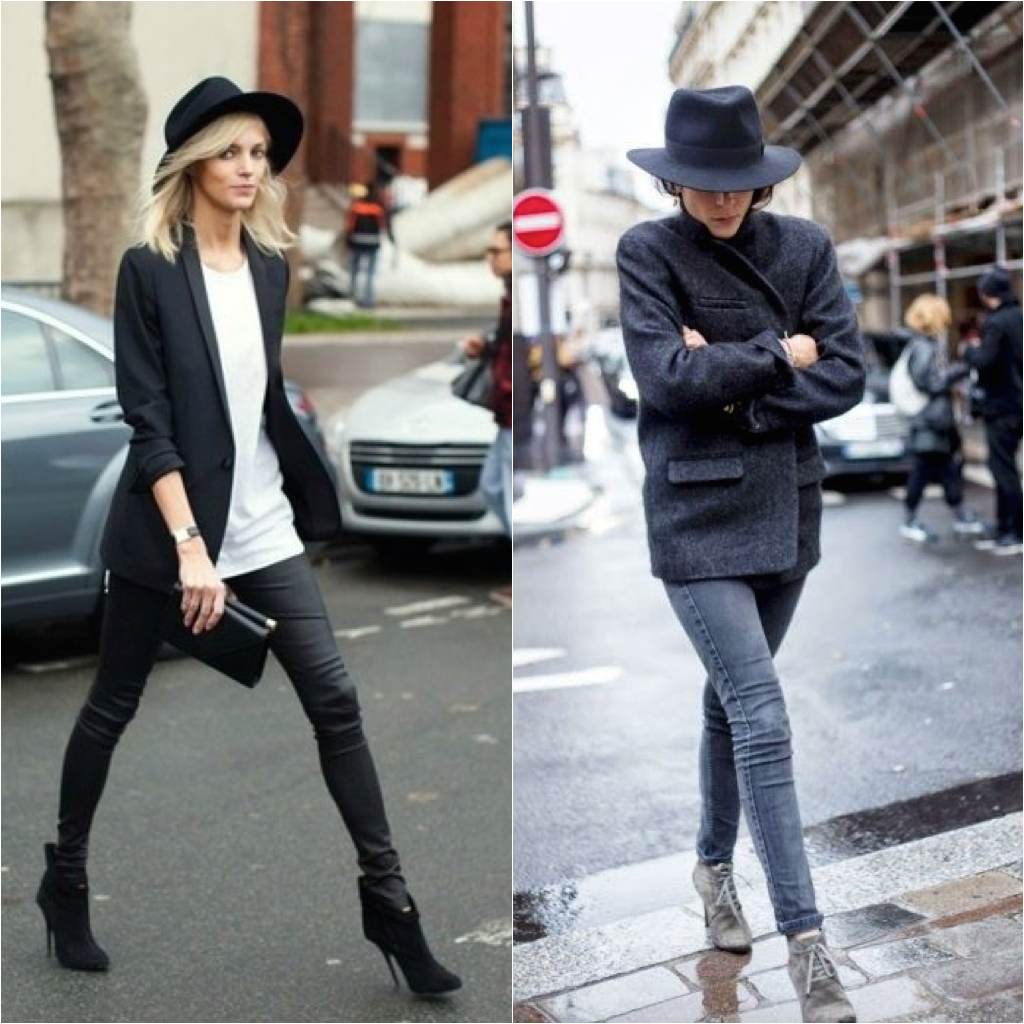 Hats — Some sort of wool Panama hat is the easiest way to take your look to the next level. There's something about a hat that just makes you look effortless and cool. So why wouldn't you want to rock one? I tell myself every year that I'm going to wear more hats. I have a few and I absolutely love them (especially when it comes to Maison Michel) but when you live in a city that's extra windy, it makes wearing these types of hats a little more difficult. When we get into beanie season, wearing a hat is not only easier, it's absolutely necessary. But if you're just looking for a good accessory to wear right now, you should definitely try one of these…
Short Sleeve Sweaters — It's not yet cold enough for a full on sweater so try a short sleeve sweater on its own or layer with a button down underneath. Although it's not groundbreaking, knits are one of the biggest trends for Fall 2014 (more along the lines of unexpected knits, like pants and handbags, but knits nonetheless). So if you want be on trend (without being too trendy), comfortable and perfectly transitioned for the season, short sleeve sweaters are your new best friend.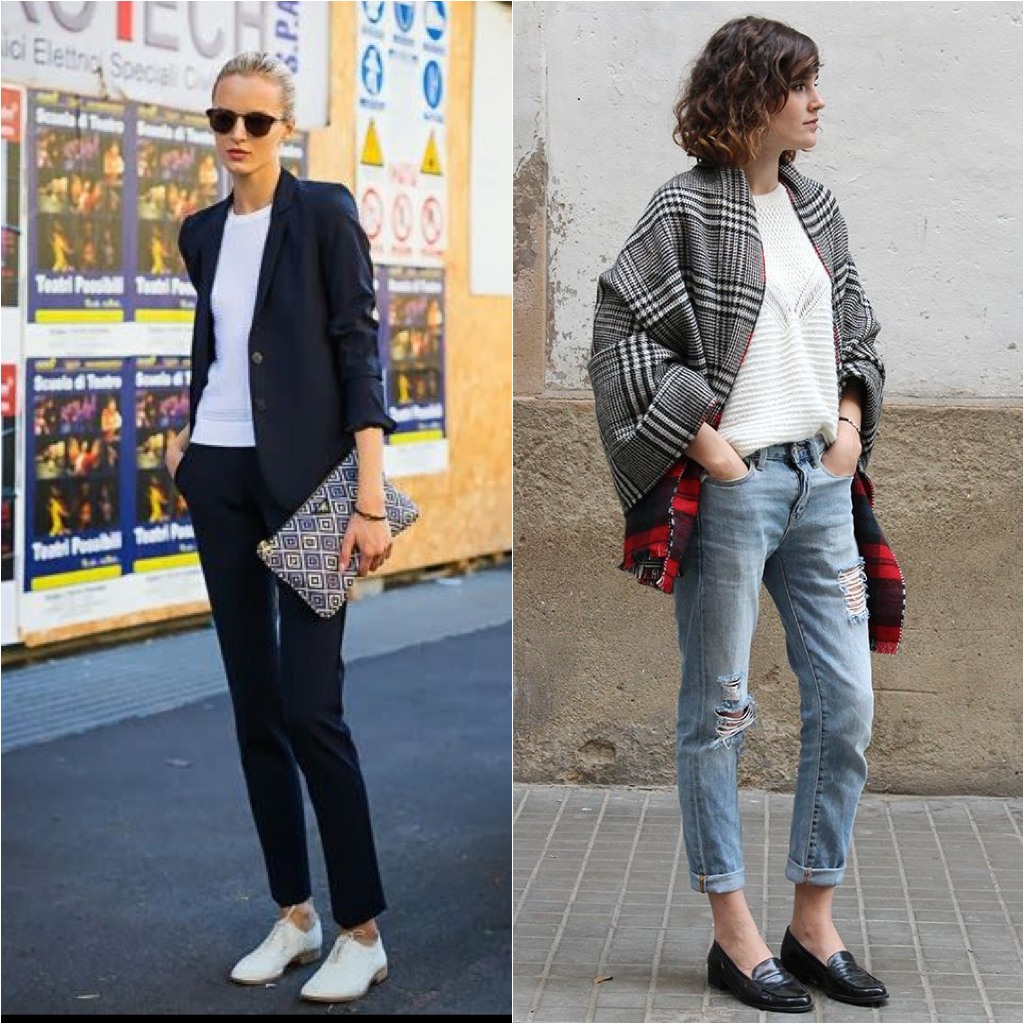 Oxfords & Loafers — I'm so glad this whole flats thing is here to stay because my feet are really happy about it. Sandals are for summer, boots are for winter, but oxfords and loafers can be worn in pretty much any season (unless there's a foot of snow on the ground, then I cannot recommend them). Oxfords and loafers are pretty much the only types of shoes I wear now because they can be worn with anything and they're more comfortable than heels. Plus, you can opt for fancier styles that you can wear out with a dress without feeling frumpy. If you're going to invest in any footwear, it should be one of these.
—
What are your go-to fall transition fashion items? Any favorites here?
Images via Pinterest
You might want to check out...