I didn't think I'd have to start talking about Fall until at least September 1, but considering we've had only a handful of real summer days here in Chicago…I guess the new season will be here sooner than we think. It seems like just yesterday I was putting on shorts for the first time (which it practically was) and before I knew it — boom — back to pants. I'm not putting away my open toe shoes just yet, though. I have to draw the line somewhere…
It's easy to figure out what to wear when the weather cooperates with its designated season — bundle in the winter, wear barely any clothes in the summer. But what about that transitional period? (which like I said, seems to be coming much earlier than expected this year). As always, I got your back for this one. Not only did I find some fantastic transitional pieces to take you from Summer to Fall, they also happen to be on trend but not too trendy (remember this discussion?)
So hopefully your wardrobe transitioning will be a bit easier after reading this post. If not, feel free to lash out in the comments (don't be too harsh though, I happen to have feelings…and sometimes I can fall in that category of "girls who eat their feelings").
THE COLOR: Olive
FOR FALL: We tend to wear a lot of black and grey in the Fall so it's nice to have a color option, while staying neutral at the same time. Coats, sweaters, boots…you name it, it's happening in olive this season.
WEAR NOW: Current/Elliott jacket. Trina Turk blouse. Vince leather pants. Marni backpack. Pierre Balmain sweatshirt.
THE PRINT: Plaid/Tartan
FOR FALL: I always say that if you invest in one thing for Fall/Winter, it should be a stand-out coat. That's all anyone ever sees approximately 9 months out of the year anyway so you should make it count. Whether you choose a bold color, a stand-out silhouette or a cool print, just consider a plaid coat this season.
WEAR NOW: Faith Connexion sweater. Sea dress. Smythe jacket. 7 For All Mankind Jeans. Sanctuary blouse.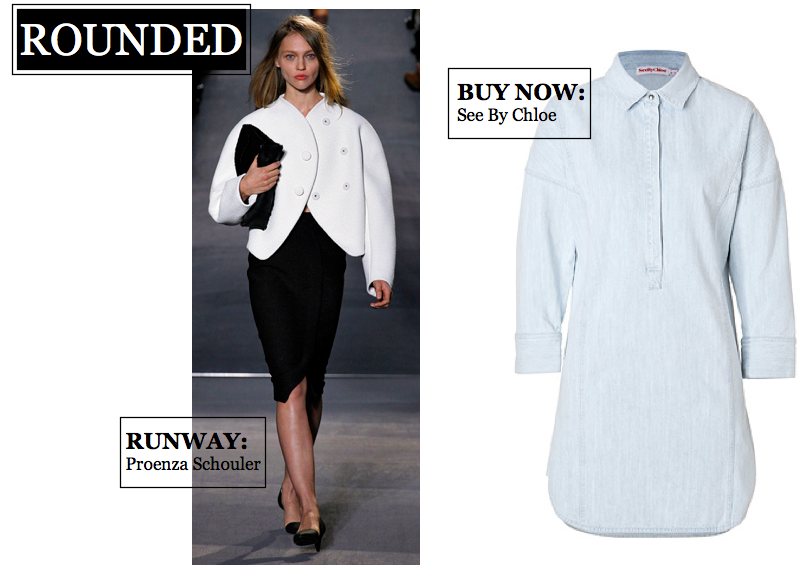 THE SILHOUETTE: Rounded
FOR FALL: I especially love this silhouette in either a cropped jacket (as seen on the Proenza Schouler runway) or a longer coat. Also makes for a more casual dress once you get sick of wearing pants (and then we get into tights…which is a whole other conversation).
WEAR NOW: See By Chloe dress. Altewai Saome jacket. Alexander Wang sweatshirt. ASOS t-shirt. Carven coat.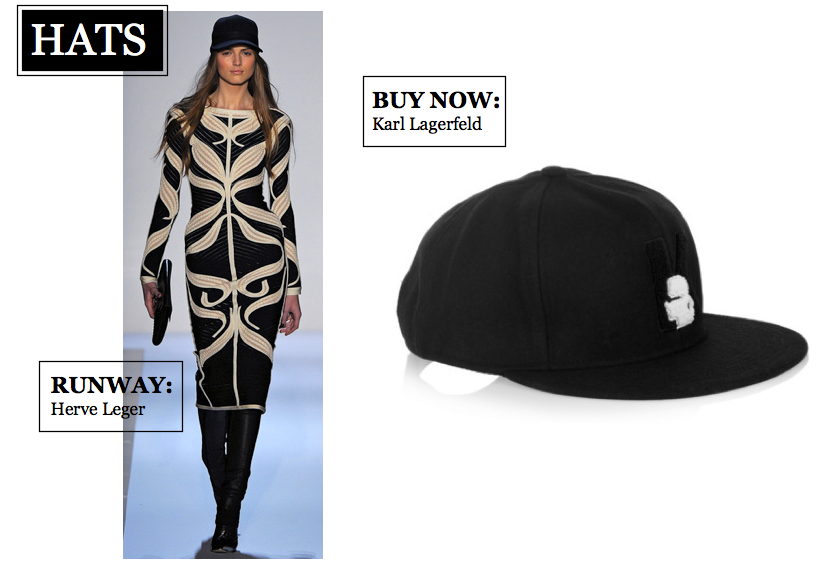 THE ACCESSORY: Hats
FOR FALL: Because it's not super cold yet, anything goes. Whether you want to do a Panama hat, baseball cap or even a lightweight beanie, if you're going to go all out in the hat department, Fall is the time to do it.
WEAR NOW: Karl Lagerfeld baseball hat. Rag & Bone Dunaway hat. Bop Basics leather baseball hat. Monki Kitti hat. Saint Laurent rabbit-felt fedora.

THE MATERIAL: Leather
FOR FALL: When most people think of Fall, they think of leaves falling, crisp air, perhaps holidays approaching…I just think of leather. Literally, everything is better in leather. Jackets, boots, bags, pants, t-shirts…all of it. But if you're more team PETA, then you can read this "everything is better in [faux] leather."
WEAR NOW: Topshop leather shorts. MLLE Mademoiselle embossed leather tee. Friend Of Mine leather pants. Jonathan Simkhai leather bomber jacket. MLLE Mademoiselle laser cut biker vest.
—
What will you be wearing this Fall? Or more importantly, for the big transition?

Images via Style.com, Le 21eme
You might want to check out...