"Whatever, those rules aren't real."
"They were real that time I wore a vest."
"That's because that vest was disgusting."
"YOU CAN'T SIT WITH US!"
Never let your hideous vest get in the way of your prestigious cafeteria lunch spot again. Let's talk about vests, baby.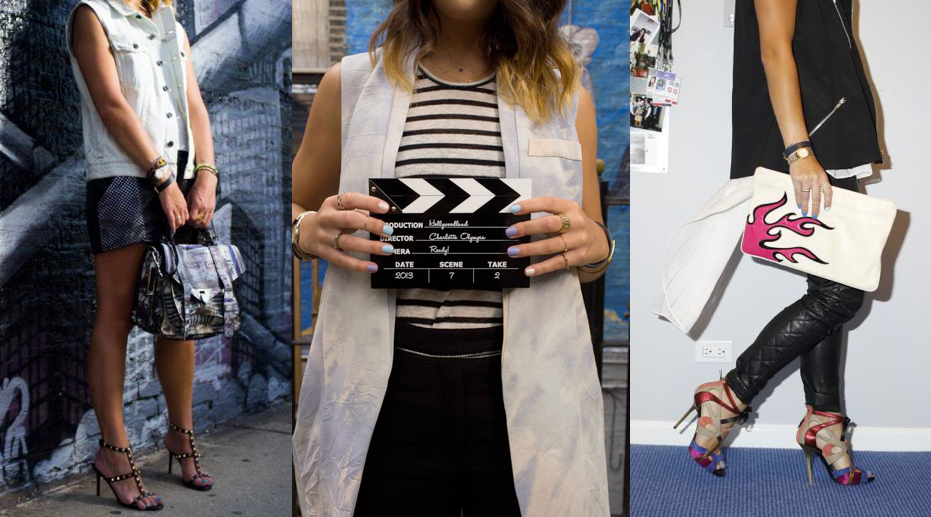 So if you've never seen Mean Girls you're probably just really confused. Which is fine because it gives you an opportunity to utilize your Netflix/buy Netflix/convince a friend to allow you to use their Netflix account, add Mean Girls to queue and just GO.
Anyway, after writing yesterday's posts with all those Spring '14 lessons, one really stuck with me…and that's the fact that vests are happening next Spring and there's nothing anyone can do about it. I've taken a small liking to vests, which you may notice in those 3 photos above (and they happen to all be me in case you didn't realize which you may have not because I strategically chose ones without my head in them to be mysterious but not really). I only own three vests and now you've seen me wear them all (or you may have seen them here, here and here). But because two fall under the Spring/Summer categories, that leaves room for a few more for Fall/Winter, right? (or at least that's what I tell myself).
Vests are a great inVESTment (see what I did there?), especially for the big transition. Everyone loves to layer for Fall but when it's still too warm to wear a jacket, a vest is a great alternative. My favorite way to wear them is over a tank with slim pants. I do like the look of a heavier vest paired with a thin sweater and leather pants, but because my current selection is very lightweight, I haven't experimented with that styling option yet. Like jackets, vests are so awesome because there's a endless styles and combinations — moto, leather moto, fur, faux fur, fur trim, faux fur trim, cropped, and the list goes on and on. Somehow this plaid Rebecca Minkoff vest is at the top of my list right now, which makes no sense because it's not even leather and I'm not 100% on board with plaid myself. But it is oversized so I guess that explains it.
So if you're looking for some fantastic Fall vests, as always…I got you covered.
What kind of vests will you be wearing this Fall?