It's time to deflate your flamingo pool floats and stop posting Instagrams from your summer Greece trip…because it's officially Fall. Whether you're celebrating with a PSL in hand or wearing that cozy sweater you've been dying break out (which you'll have several more months to wear), I thought it was the perfect time to share a few things I've been feeling so far this season.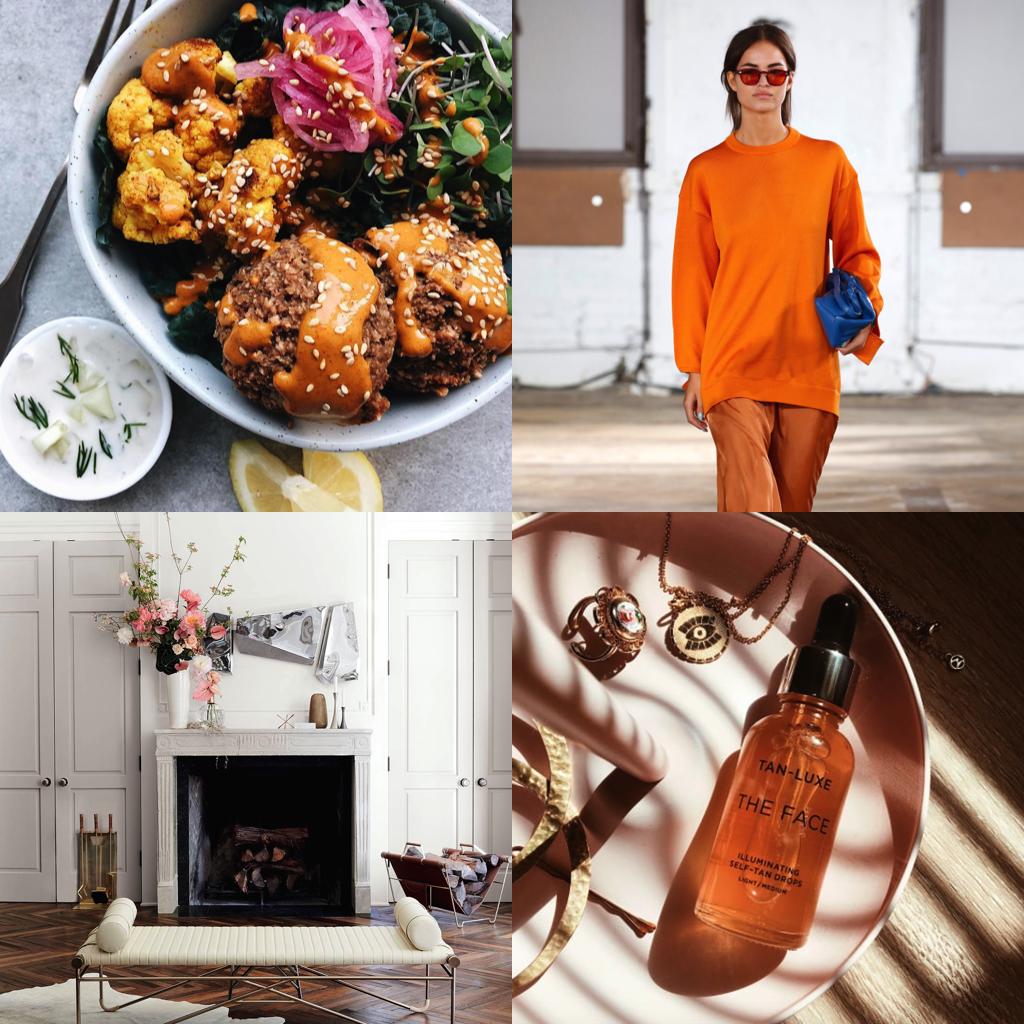 Let's kick things off with a little fashun, because…why not?
FASHION: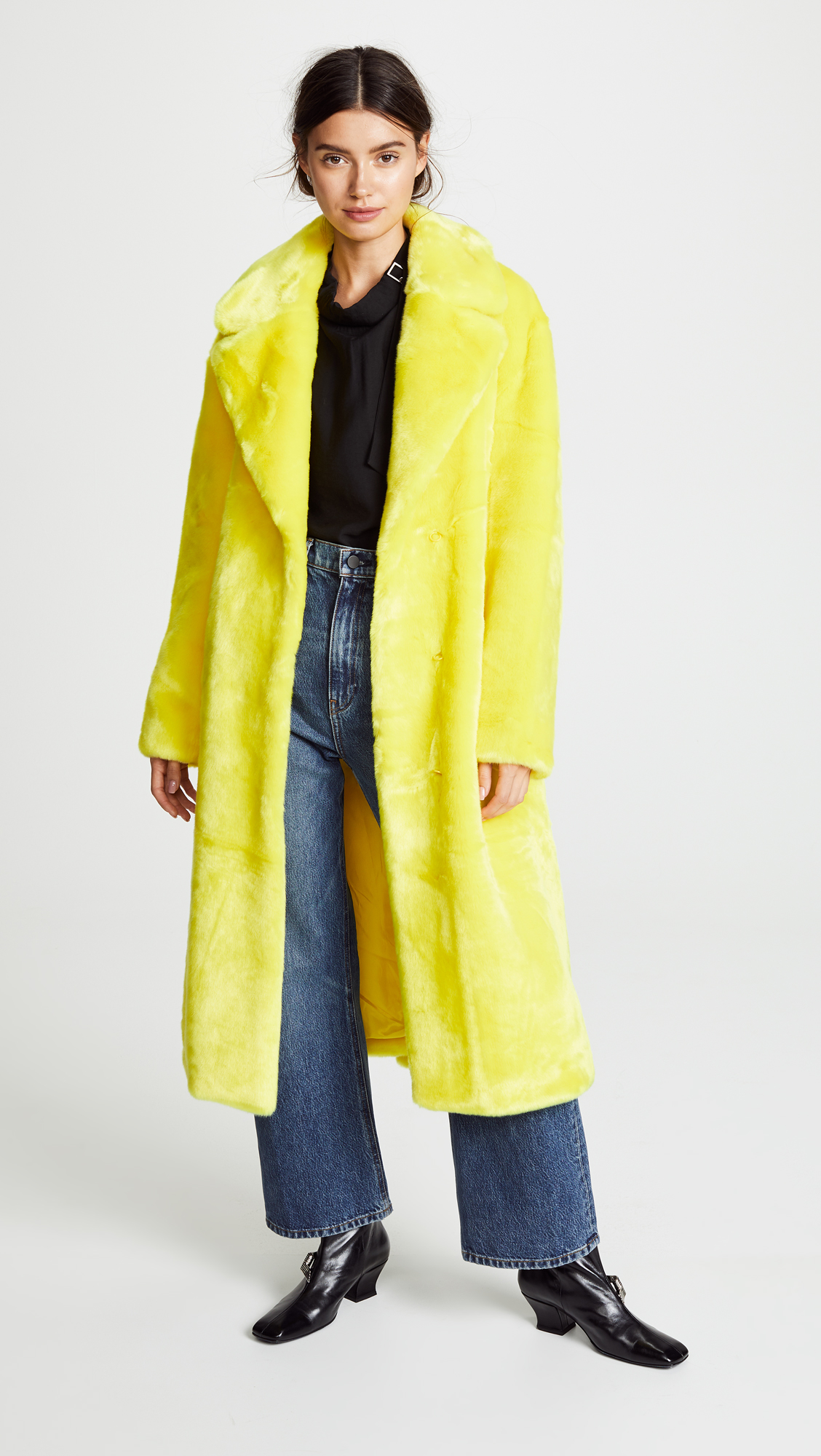 In Chicago, we have to wear some form of outerwear a majority of the year. Because of this, I always think it's important to have a variety of coats and jackets (practical, warm, dressy, casual, fun / novelty, etc). Many times when I leave the house, I never even take my coat off. So why not have it be the star of the show? This season, I'm all about a colorful faux fur. Thankfully, Shopbop has an unreal selection right now (I linked some of my favorites at the bottom of this post, including this one by Tibi). Even better? They're having a pretty sweet sale today through the 29th. Get 20% off orders under $500 and 25% off orders over $500 with code STOCKUP18 at checkout.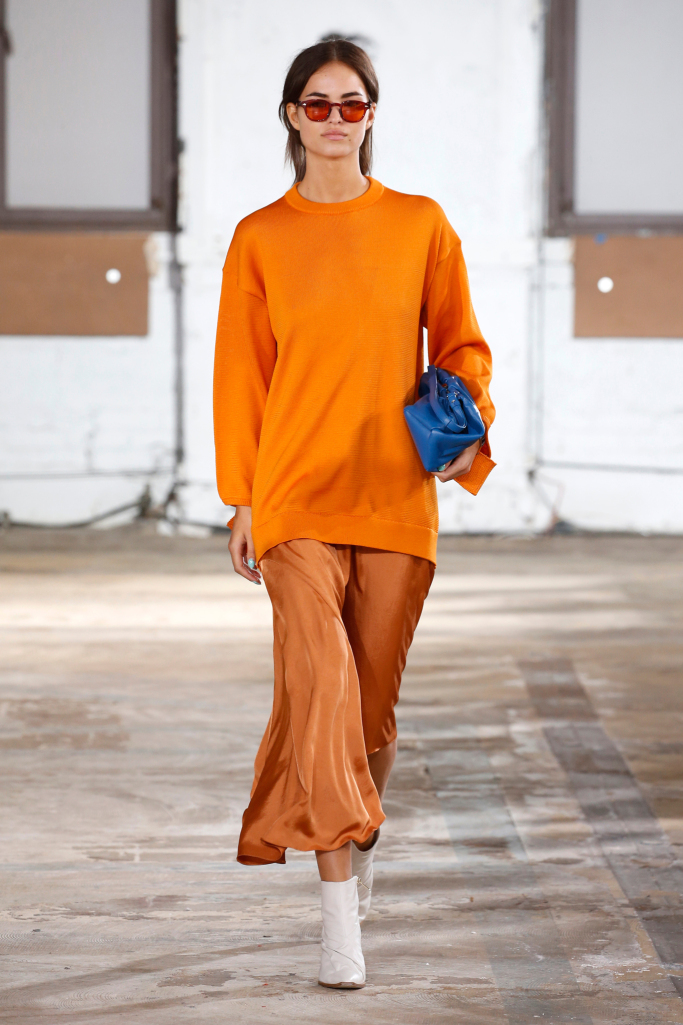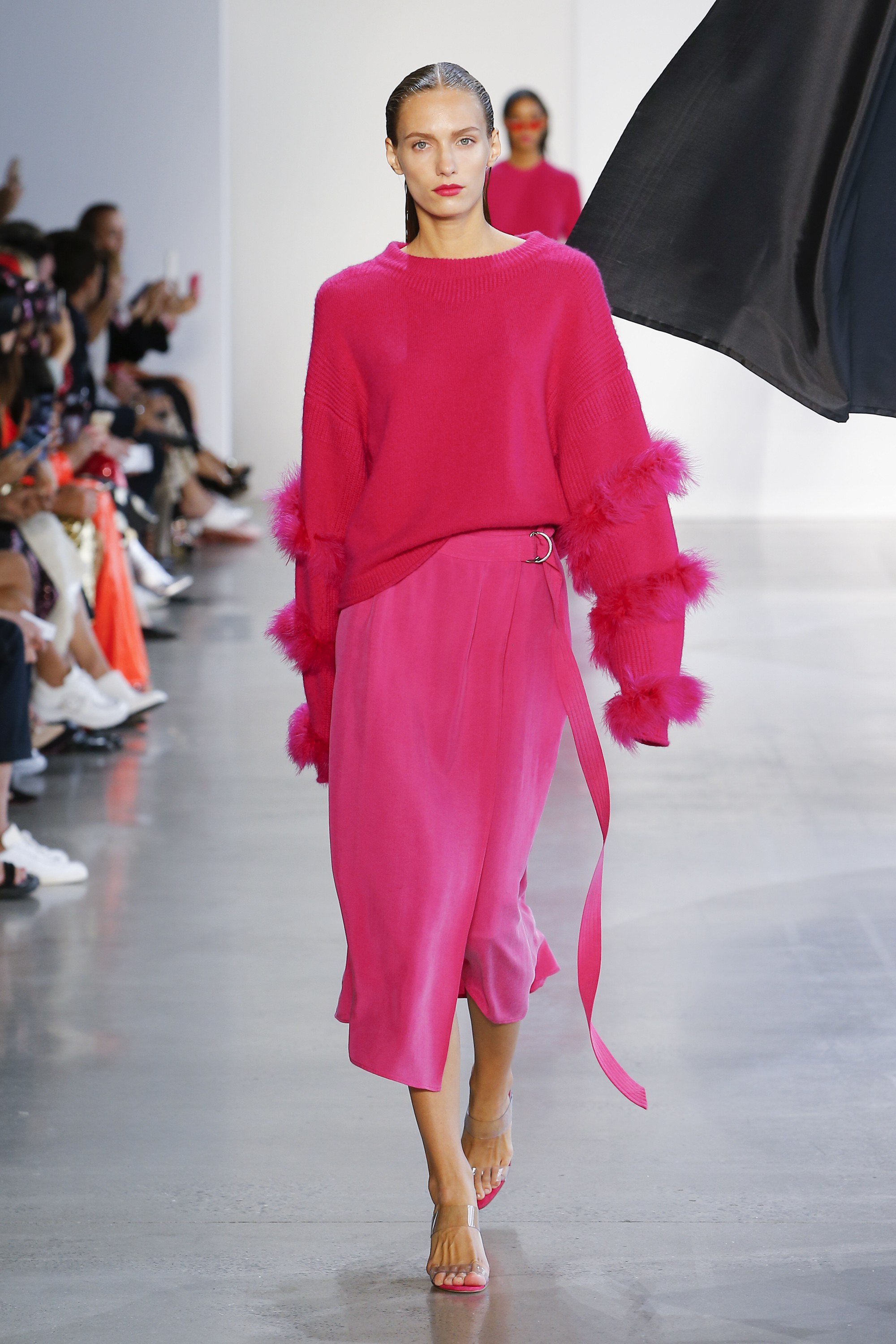 Coming from someone who's pretty much just worn black and white the last few years, it's a surprise to me that I've been so into brights…and for fall / winter! Although both of these runway looks are from the latest Spring 2019 shows (Tibi on top and Sally LaPointe underneath) I'm very much feeling orange / rust + hot pink for Fall. Now I have no plans on wearing these two things together, but I love the idea of a monochromatic rust OR fuchsia look.
BEAUTY: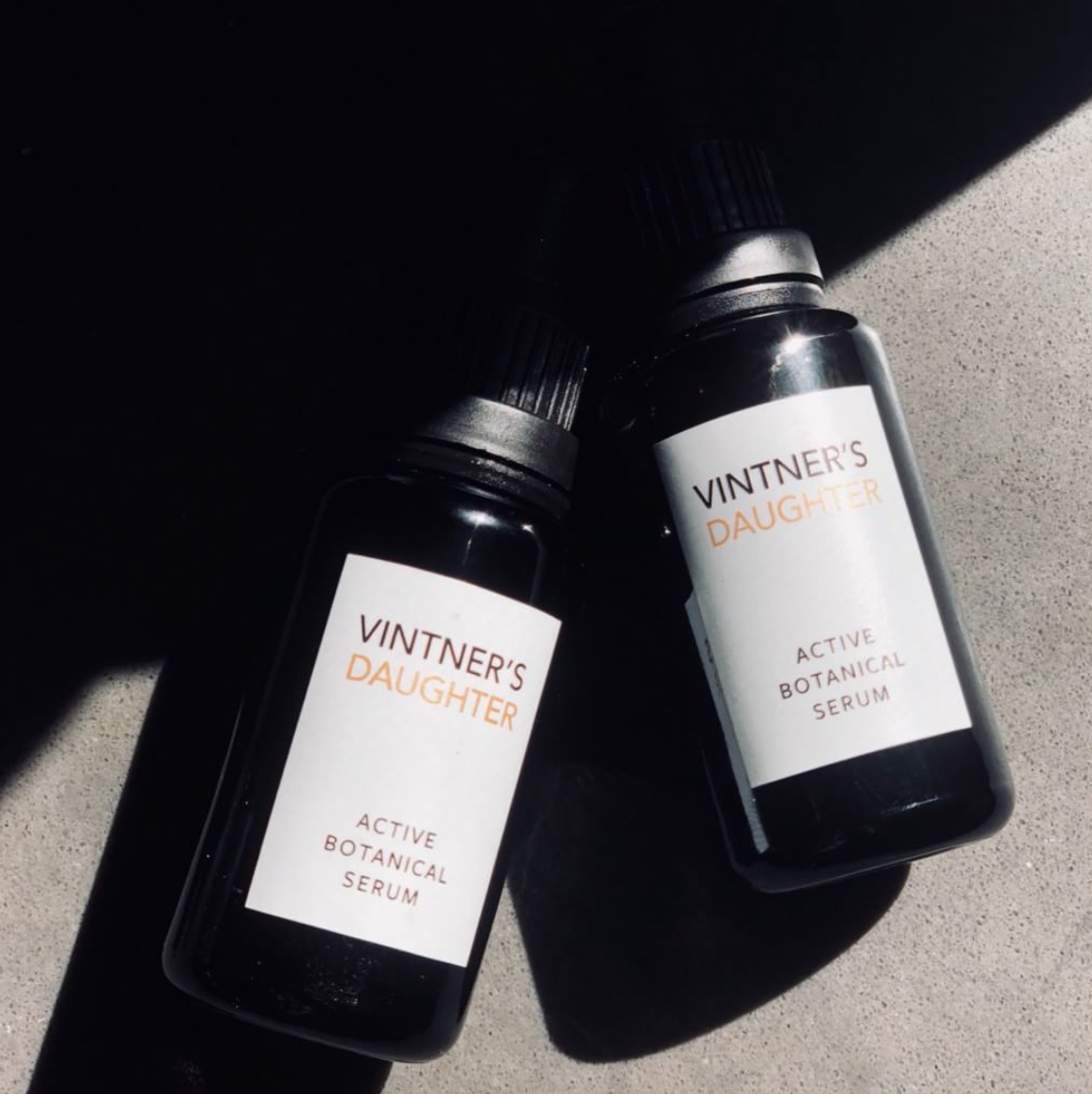 I LOVE skincare. Honestly sometimes more than fashion (shhh, don't tell anyone). I actually look forward to my morning and night time routine. I truly enjoy taking care of my skin. Unfortunately, this obsession can get expensive. I very rarely splurge on a skincare item over $100 but I had to make an exception for Vintner's Daughter. This is a product I've been wanting to try since they first launched, but I had a hard time justifying the price tag. After reading all of the amazing reviews, though, I finally pulled the trigger…and I'm sure glad I did. Yes, this is a pricey product…but it does the work of both a serum and moisturizer (so really it's a two-for-one deal). I've noticed in the last year or so that I developed a few very fine lines on my forehead. I'm doing everything I can to avoid Botox for as long as possible (nothing against it…just not ready yet!) I've tried so many products and tools to see if anything would fill them in. And the only luck I've had is with this serum (plus my next obsession below). When you put Vintner's Daughter on your face, it feels super luxurious and gives me the benefits I want (more even skintone, plump skin, a healthy glow, etc).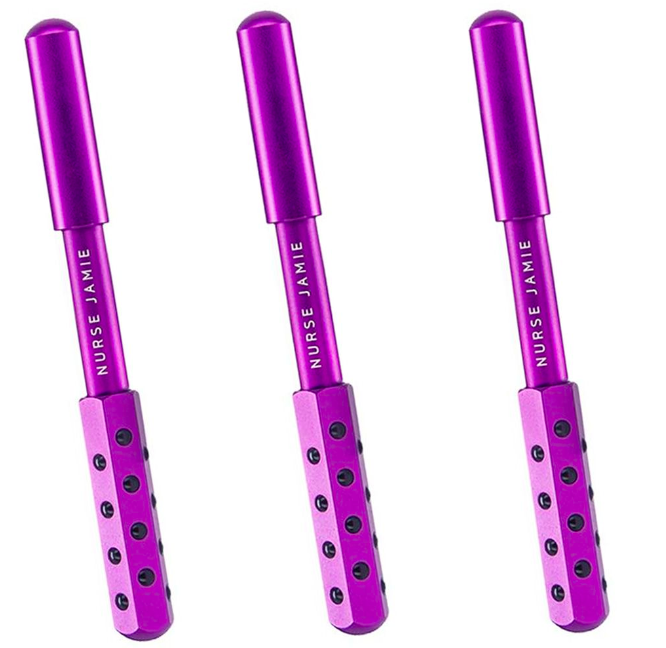 Can you tell I'm a sucker for what I see online?? 😄Between a crazy expensive serum and a less expensive (but not cheap) tool that I guarantee you've seen a celebrity promote on Instagram, yes…I am a full-on beauty junkie. But if I try something and I like it / see a noticeable difference, it's all worth it to share with you! The Nurse Jamie Uplift Beauty Roller is no exception. I posted on Instagram Stories a few months ago to see if anyone had a better experience with the Nurse Jamie Roller over a jade roller or Gua Sha. I got mixed reviews so I decided to give it a go myself. I've been using my jade roller and Gua Sha (I alternate between the two each night) most of the summer. I noticed less puffiness (which is not a huge issue for me to begin with) with the jade roller and slightly firmer skin with the Gua Sha. Regardless of how either makes our skin look, they both feel great…especially for someone like me who's a jaw clencher. But I wanted something that was more lifting and smoothing, which is why I went for the Nurse Jamie roller. I've only been using it about a week but I noticed the very slight sagging I have around my jaw line is lifted, and those pesky forehead lines are smoothed out. Granted, I'm pretty sure this is all a temporary fix but hey…it works!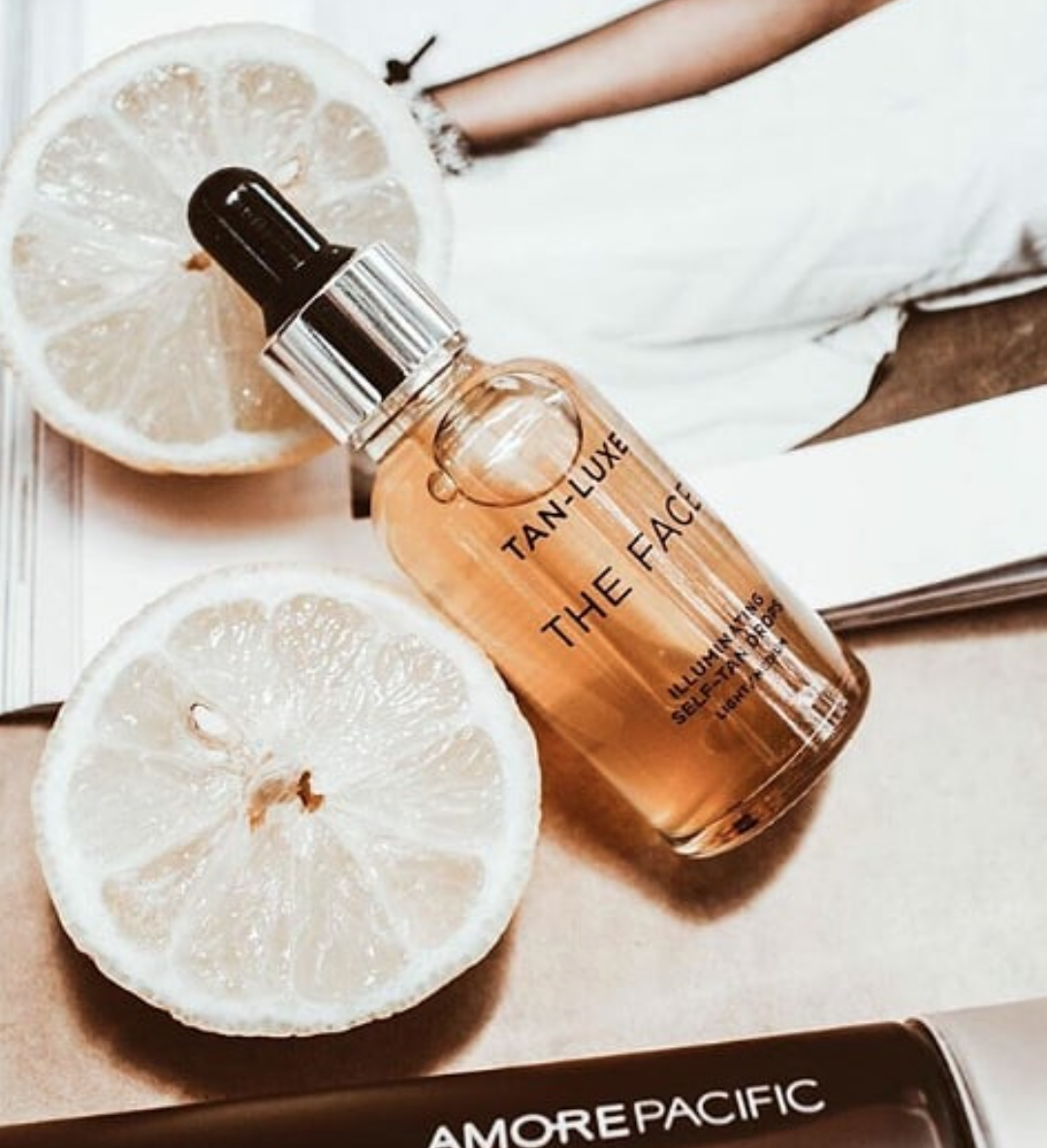 I've never been much of a self-tanner person. I'm lucky enough to be Greek and Italian so my body stays pretty tan throughout the year but my face does not. After wearing sunscreen on my face everyday for quite some time, the tan just doesn't stay. I've always feared self-tanners though because I'm very scared of being orange (not to be confused with the orange monochromatic outfit I'm dying to wear from Tibi's Spring collection). There's been maybe two other self-tanners I've tried in my life (and they were fine but I couldn't get past the smell!) I read about Tan Luxe's Self Tan Drops earlier in the year (it was sold out when I first found out about it though) and I was very much intrigued by the idea — just adding a few drops to your moisturizer, serum or face oil. It seemed like a good way to control the amount of tan you'd like to achieve as well get an even look. I just add two drops to my Vintner's Daughter and it is the perfect bronze…I don't even need bronzer. Not orange, not streaky, no unpleasant smell. Tan Luxe really nailed the self-tanner (and if I don't get a chance to catch some rays this winter, I'll most definitely be getting the Body version).
FOOD: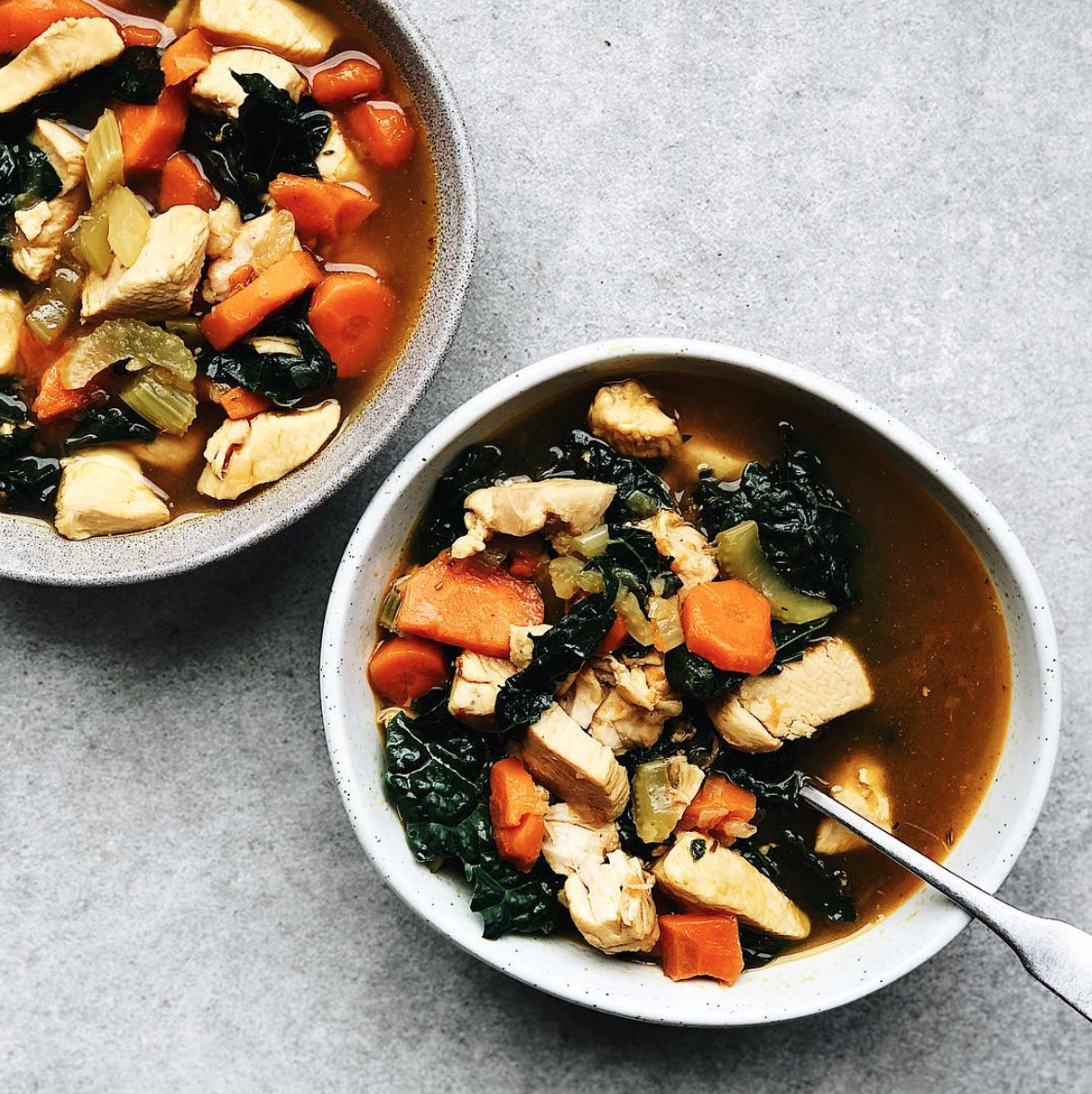 I've been making more of an effort to cook at home (as I go out to eat wayyy to much). Because of this, I've been on the hunt for some healthy recipe ideas that are delicious and don't take very long to make. I found @bitesbymi on Instagram a few months ago on the discover / explore page (not even sure what it's called anymore) and I'm sure glad I did. I like that she's a dietician so I know her recipes are actually healthy (most of which are paleo, which I'm not, but I do try to cook that way at home — it's just what makes me feel best). Some of my go-to recipes so far have been the turkey veggie skillet (which I add avocado to sometimes, and I haven't tried yet but would be great with an over easy egg for breakfast), tomato basil turkey meatballs and egg roll in a bowl. I'm not much of a baker but I do have a sweet tooth so I'm definitely going to try making some of her desserts this fall.
WELLNESS: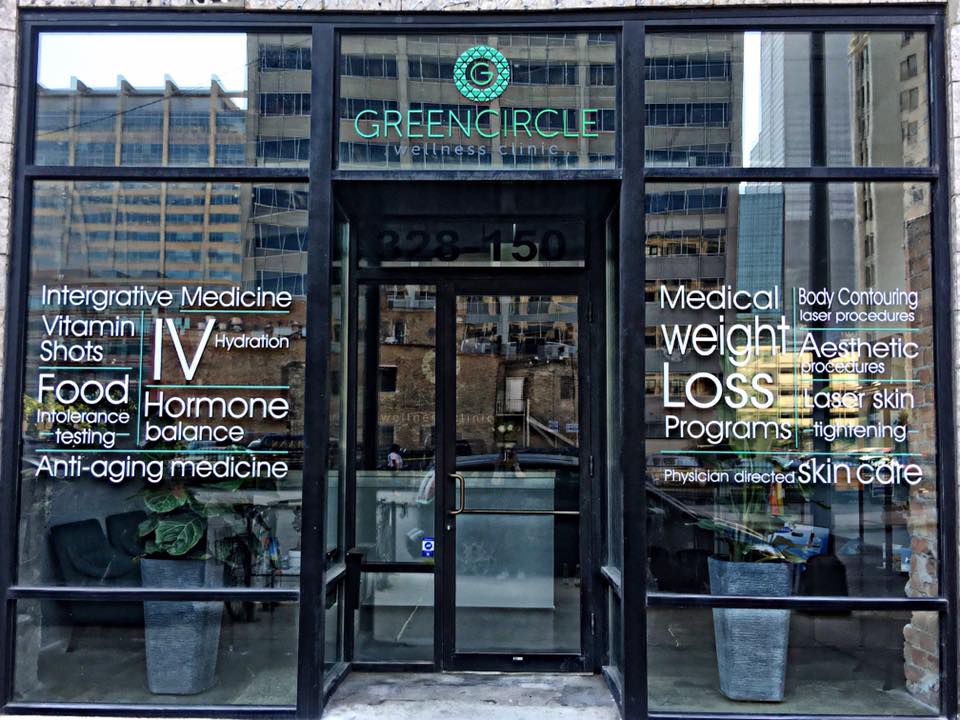 I've mentioned here before that I've had some skin issues in the last 6 or 7 years that I've seen several doctors, dermatologists and allergists about…and no one has been able to help me. I found Green Circle Wellness through a friend and it's everything I've been looking for in a practice. I have a very holistic approach to things so I'm always looking for doctors who do as well. But I also don't want to be treated like a number and appreciate individualized treatments. I haven't been able to find this anywhere, until Green Circle Wellness. I've had a hunch this entire time with my skin that it's internal. I've also had some digestive issues pretty much my whole life…but when you've had something that long, it feels pretty normal (and I didn't even realize these were real issues until I went to Green Circle). Turns out they were both very much related. I did a bunch of speciality tests and learned I have an imbalance of bacteria in my gut, which was causing all sorts of issues (skin, digestive, my ability to absorb certain vitamins, etc.) I also learned I had low Cortisol levels, which explained why I was so tired all the time. Now that I've adjusted my diet accordingly and included supplements my body actually needs, I have never felt better. I don't feel bloated anymore, I have more energy, and my skin issues seem to be resolved. I could go on about this kind of stuff (health / wellness) forever so I won't bore you but if you've been through something similar and have any questions feel free to email me! I'd love to chat.
MUSIC: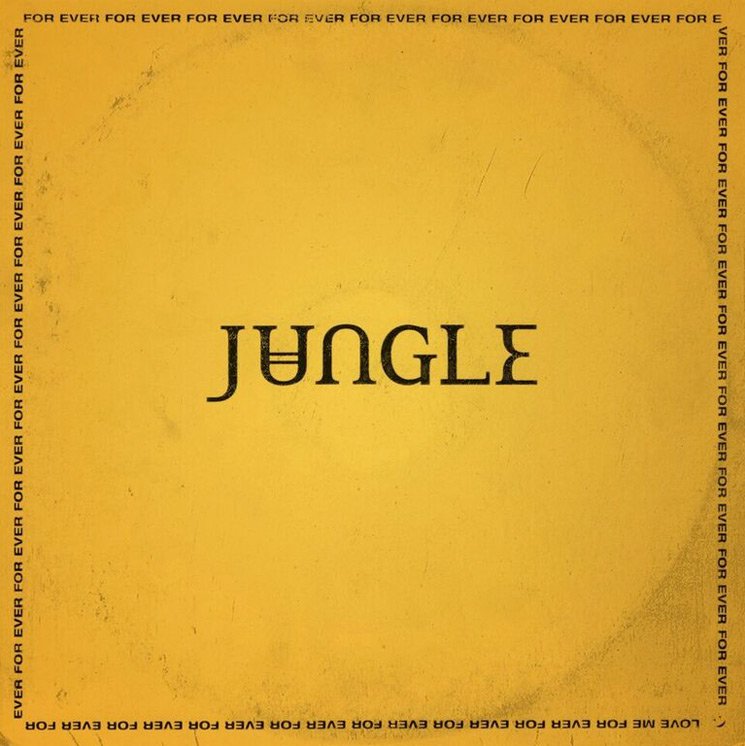 I discovered Jungle earlier in the summer and was immediately hooked. Their music is soulful and funky (just how I like it). They hadn't had a new album since 2014 (which lead me listening to a lot of their songs on repeat). When I found out they were playing at Lollapalooza this year, I knew I had to do whatever I could to see them (even if it meant missing Bruno Mars…which I did, but it was totally worth it!) Jungle is hands down one of the best live shows I've ever seen. And thankfully, they came out with a new album a few weeks ago AND are coming to Chicago March 13 (best believe I'll be there!)
Side note, if you're looking for some new jams to listen to this season, check out my FW18 playlist on Spotify (will be updated throughout the rest of the season!)
HOME: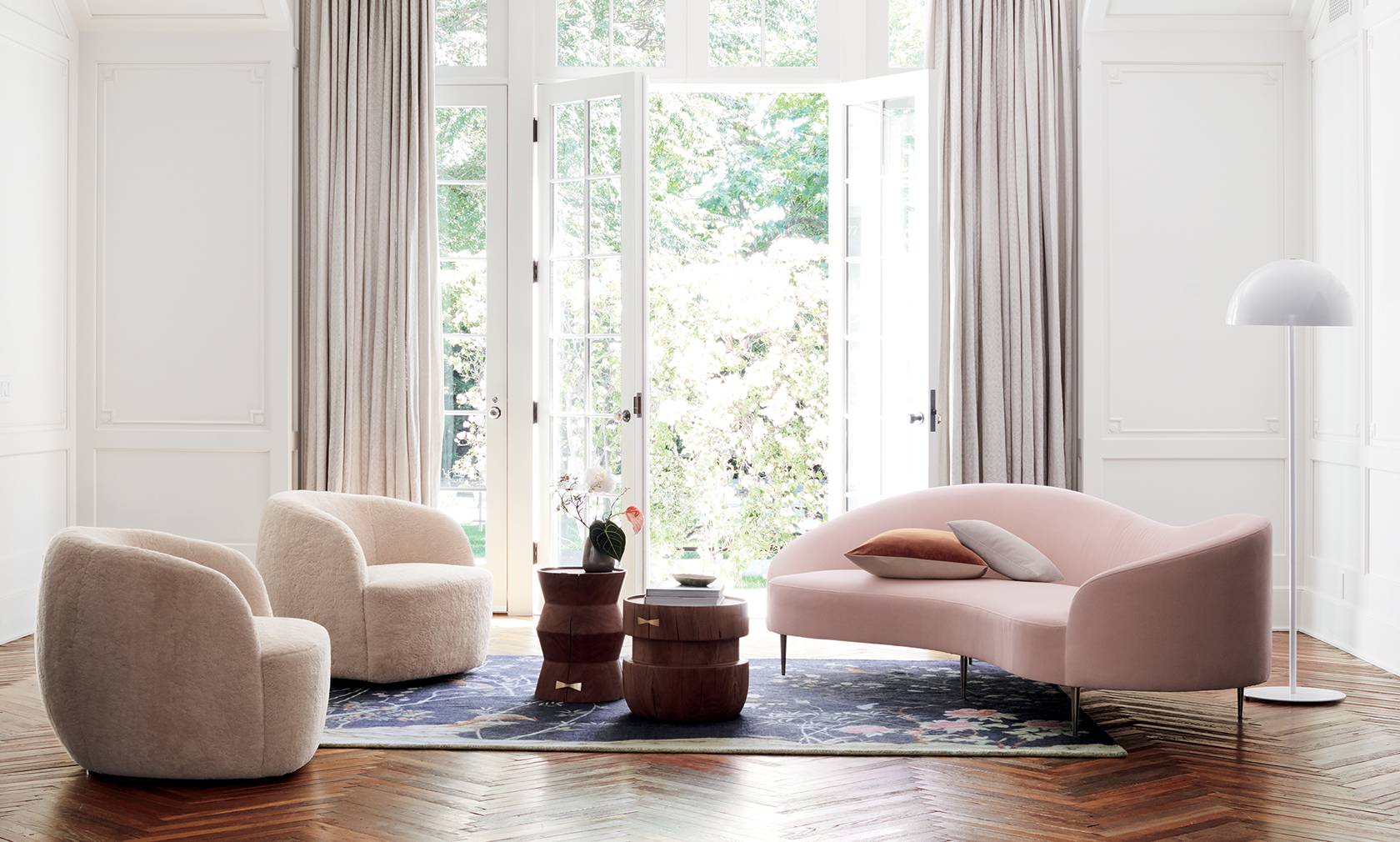 There is something about CB2 that makes me want to re-do my entire apartment. There's few stores I walk into where my heart starts racing I'm so excited, CB2 is one of them (is that normal??) Although it's not all my taste, I am loving the goop x CB2 collaboration. I'm also just a fan of goop (*guilty*) so I'm going to like most goopy things. I've been digging boucle furniture lately so when I saw these chairs, I was very happy. I have absolutely nowhere to put them but I can appreciate them from afar. That couch is pretty amazing too. But it's actually the smaller items I'm especially into…like the glassware and bowls (super simple but added a little extra something with the exaggerated rim) as well as the match striker. Who knew I needed a match striker?! Thanks Gwyneth.
OTHER: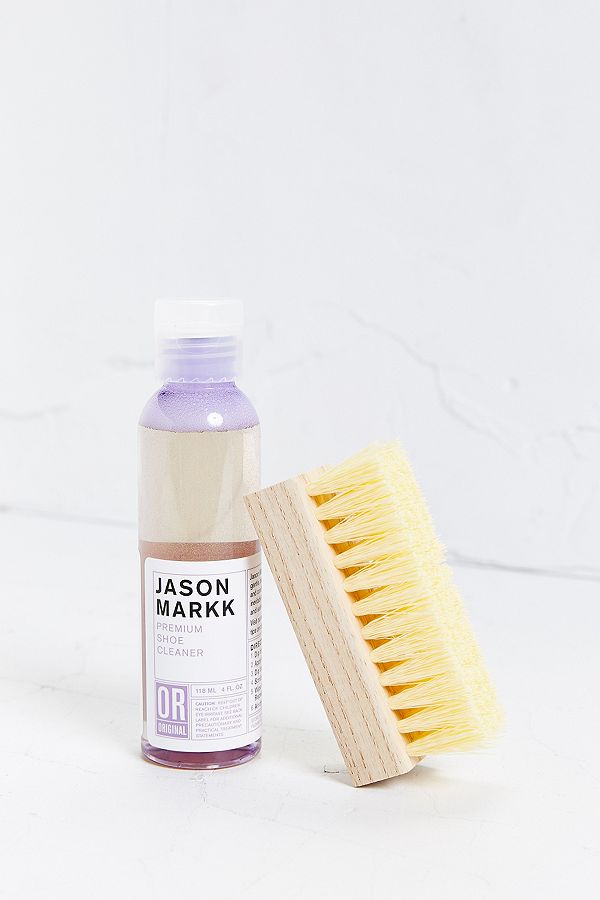 It might seem a little crazy to be loving a shoe cleaner but hear me out. I'm not great at keeping my shoes clean, I admit. My boyfriend, however, always has fresh looking sneakers. It never really mattered to me until he cleaned a pair of my shoes once and I was like whoa…this makes a huge difference. He uses the Jason Markk shoe cleaner, so I got myself a bottle with the brush and went to town. After I got it, I cleaned all of my sneakers (and a few other shoes — but most of my boots are in storage until it gets a little colder — that's my next project). It felt so satisfying. But I wanted to take it one step further and take a more preventive approach. So I got the Repel Spray as well and sprayed them all. It's great because you can use both products on just about any material. I'm not sure how clean I'll be able to keep everything once there's a foot of snow on the ground but it feels good to take a step in the right direction. I love shoes (more than clothes, bags, jewelry, etc) so I might as well keep them in a good shape, right?
—
What do you think of these fall vibes? Anything you're using / doing / going to try?
You can shop the post here:
Images via Instagram 
You might want to check out...