It's cold, it's holiday season and I've seen the sun maybe once in the last week…so with all this going on, we can use a little pick-me-up. So why not kick off your weekend with some cute animals that make fashion ad campaigns and lookbooks so much better? Like a sloth with some Mansur Gavriel bags, for example…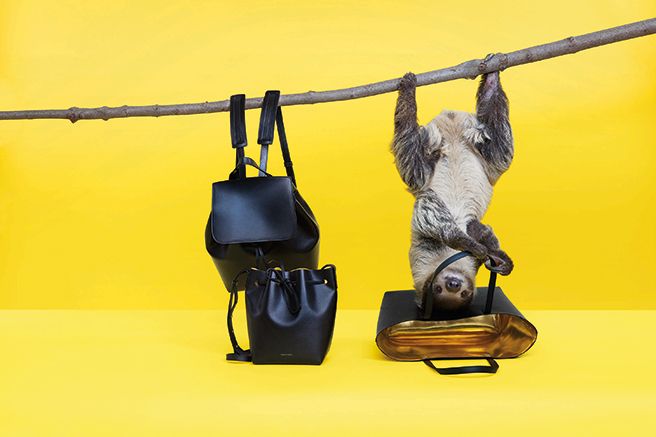 Why the hell not, right?
Mansur Gavriel just launched their Spring 2015 lookbook which is cute overload, but not in the OMG PUPPIES way you'd expect. This cult brand cannot keep their bucket bags in stock anywhere. People are obsessed with Mansur Gavriel and it's not just because every "street style star" has one. They have very simple designs (literally there are three styles, six in total of you consider the regular and mini versions of each bag), fun branding (remember when their bags were used as planters?) and just an overall cool vibe. And now they're using sloths and birds for make their bags look even more awesome? WHAT WILL THEY DO NEXT?!
As much as I praise them for doing such an amazing thing, fashion ad campaigns with animals has been done before. Mulberry is also pretty good at incorporating cute creatures to promote their accessories (also, Cara).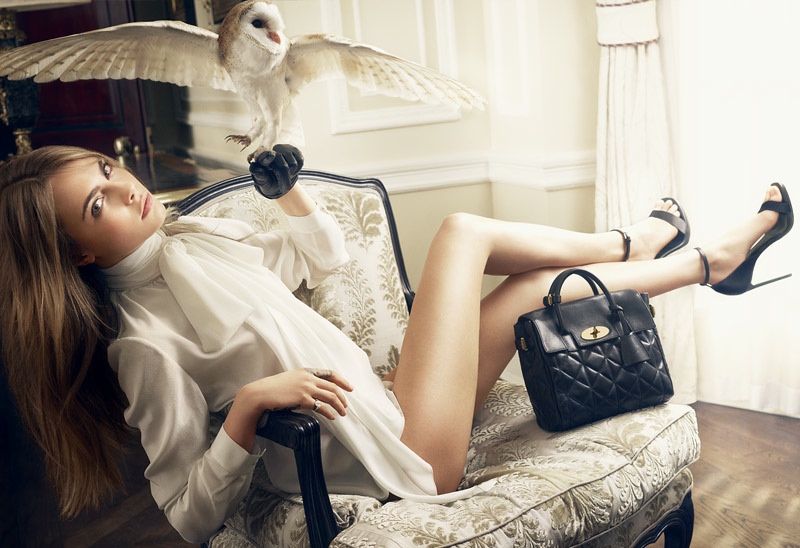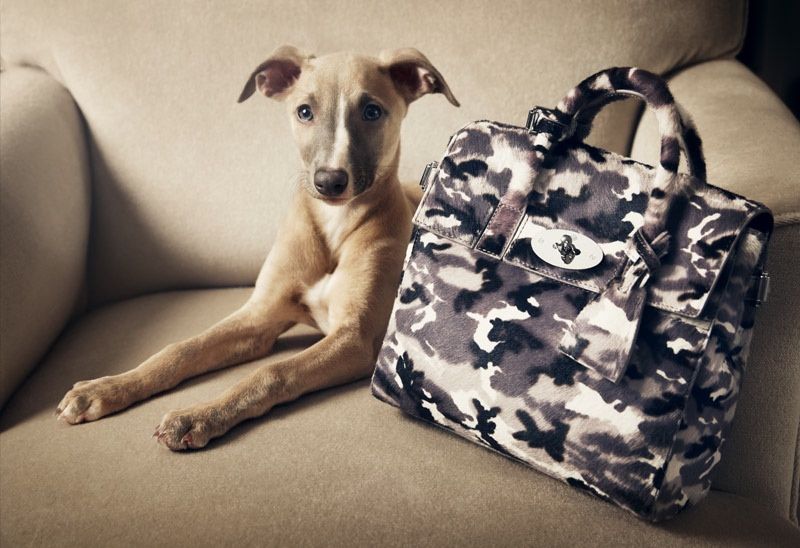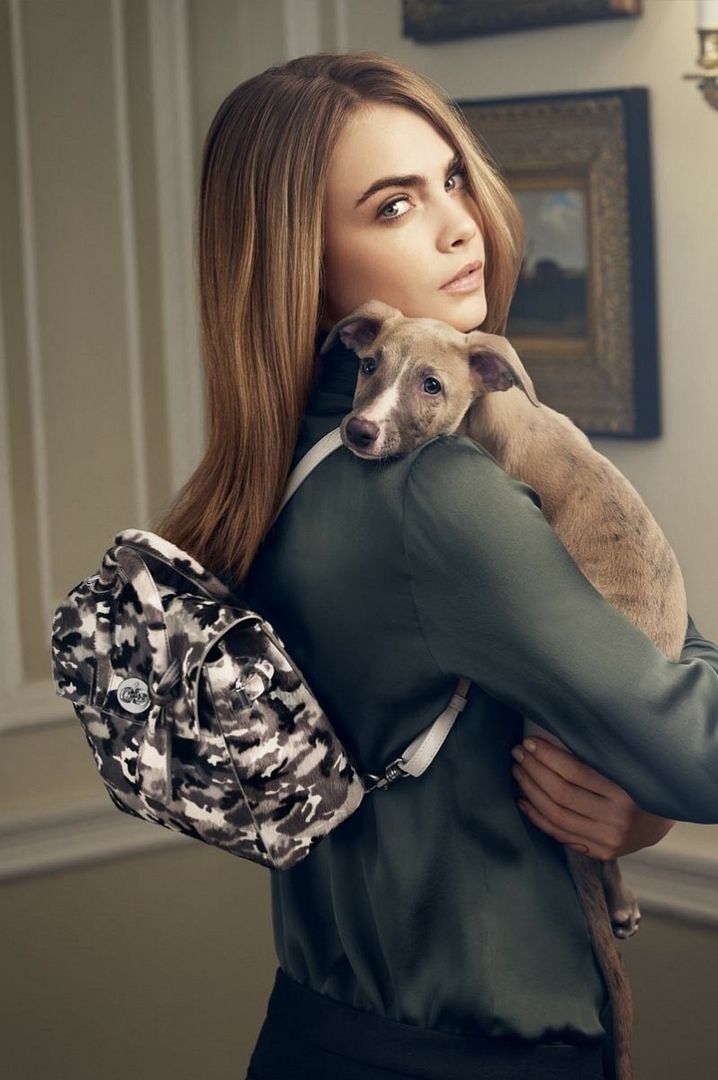 We've also seen Louis Vuitton go more "exotic" than "cute" in this category (although giraffes are my favorite animal…and I could not tell you why…perhaps it's something I decided as a child and stuck with it through adulthood)…
But if you're looking for cute, Alexa Chung for Longchamp is where it's at.
And we can't forget about Costume National…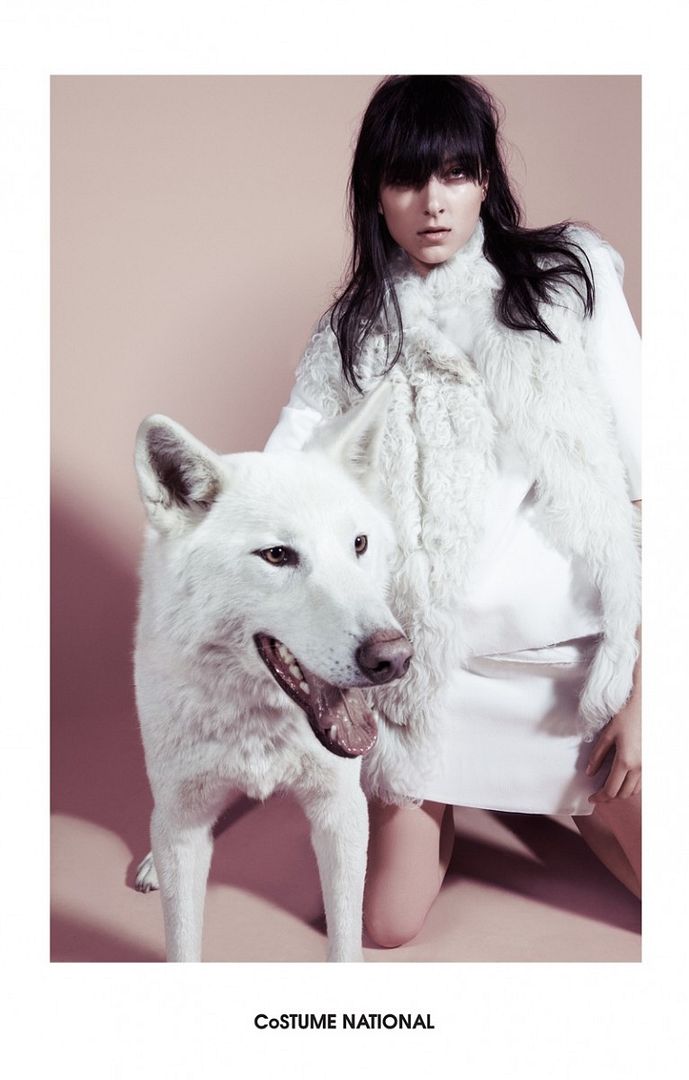 Those are just a few of the many who are smart enough to pair animals with fashion — some say sex sells but I truly think animals are the way to go. I will buy anything if a dog is the spokesmodel (even better if it's limited edition…the item, not the dog of course). Going back to Mansur Gavriel though, I was kind of over the bags (as you can't go on any fashion website or street style blog without seeing them…sometimes multiples in one photo, if there are fashion friends) but now that there's a sloth in the picture (literally), I'm reconsidering. And if you feel the same way then…
Happy Friday. Enjoy your dose of cute / exotic / weird / fun for the day. If I missed any fashion ad campaigns or lookbooks that use animals to make money (in a good way…relax PETA people) feel free to share your favorites in the comments.
Images via Elle & Fashion Gone Rogue
You might want to check out...