According to Harper's Bazaar, 2014 was the year of Insta-Fashion Friends and I agree to some extent but it's not just 2014 and it definitely goes beyond Instagram. Come on…have you ever looked at a street style blog?
When looking at street style photos I've always noticed that the camera seems to love those who travel in pairs, or even better, packs…FASHUN PACKS. This can only mean one of two things — 1) all fashion people are friends or 2) all fashion people want to get photographed and getting from point A to point B in coordinating outfits is the best way to do so.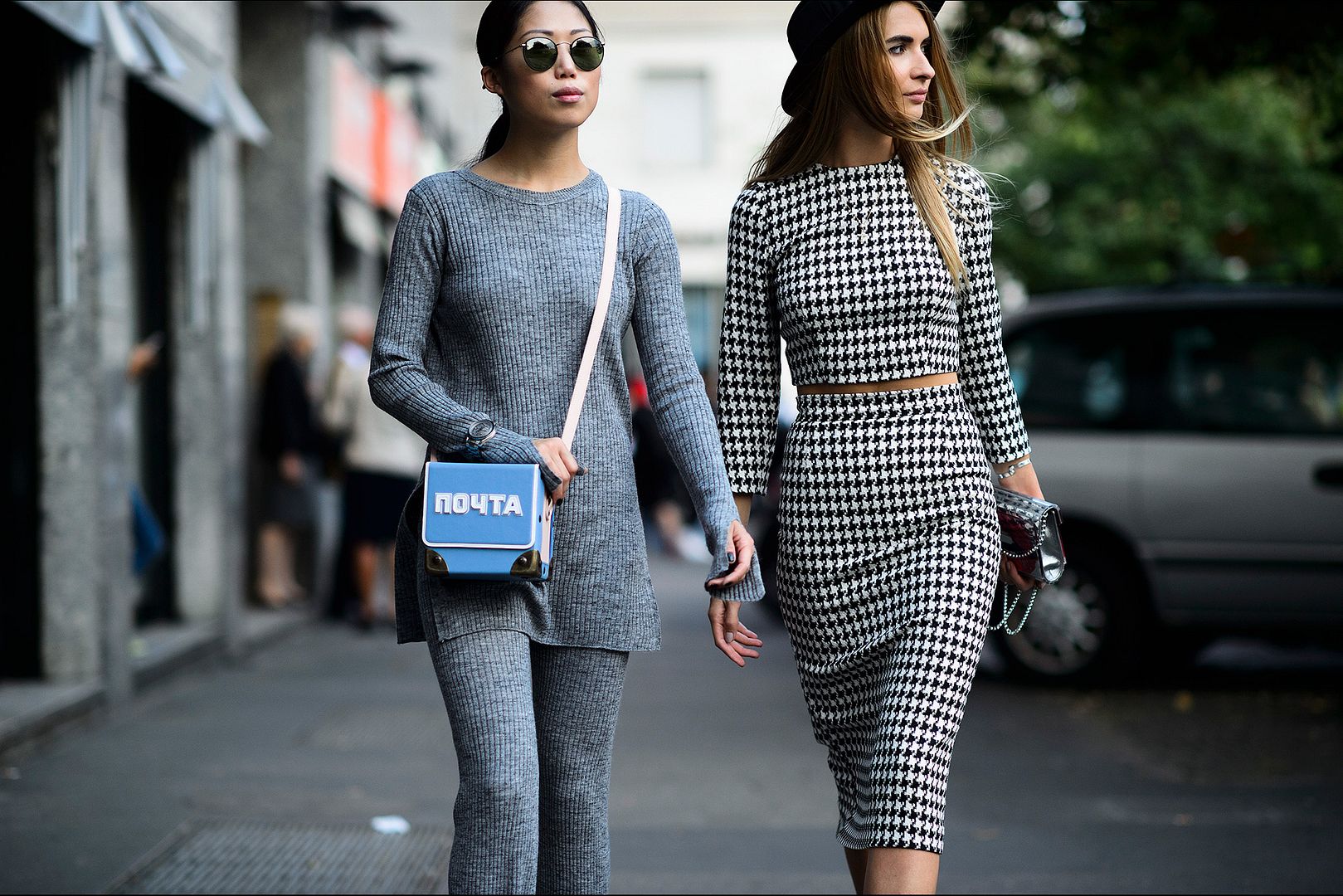 Now the Harper's story involved both fashion pairings (Carine Roitfeld + Tom Ford, Cara Delevingne + Karl Lagerfeld, etc.) and celebrity / fashion pairings (Diane Kruger + Jason Wu, Taylor Swift + Karlie Kloss…who seem to like each other than most normal friends do). Also, the photos might be deceiving as these were just Instagrams…and we all know the great lengths we'll go to for the perfect Instagram. Who knows if some of these friendships actually go beyond social media?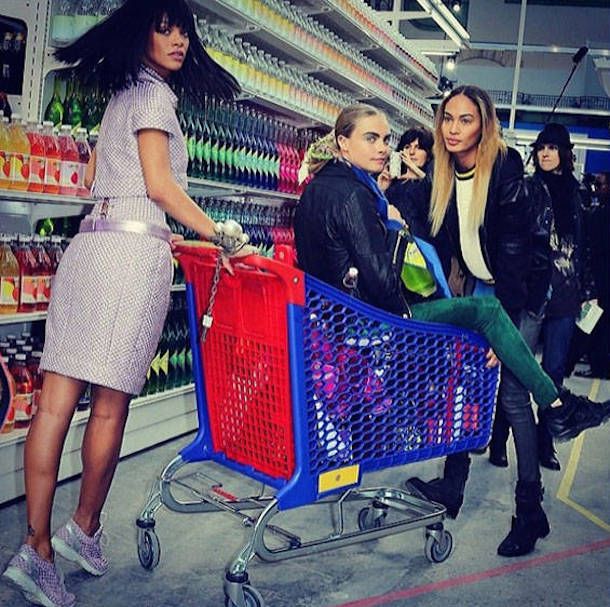 But you know what never tells a lie? Street style photos. Yes. 100% accurate all the time (or maybe 62% of the time…who knows?) It still makes me wonder, though…real friends or just fashion friends? Maybe just fashion WEEK friends?
Which leads me to my next question…a "would you rather", if you will. Would you rather be photographed alone? (and perhaps have everyone stare at you in envy)
In a pair, wearing unrelated outfits but looking equally as stylish?
In a pair, wearing coordinating outfits?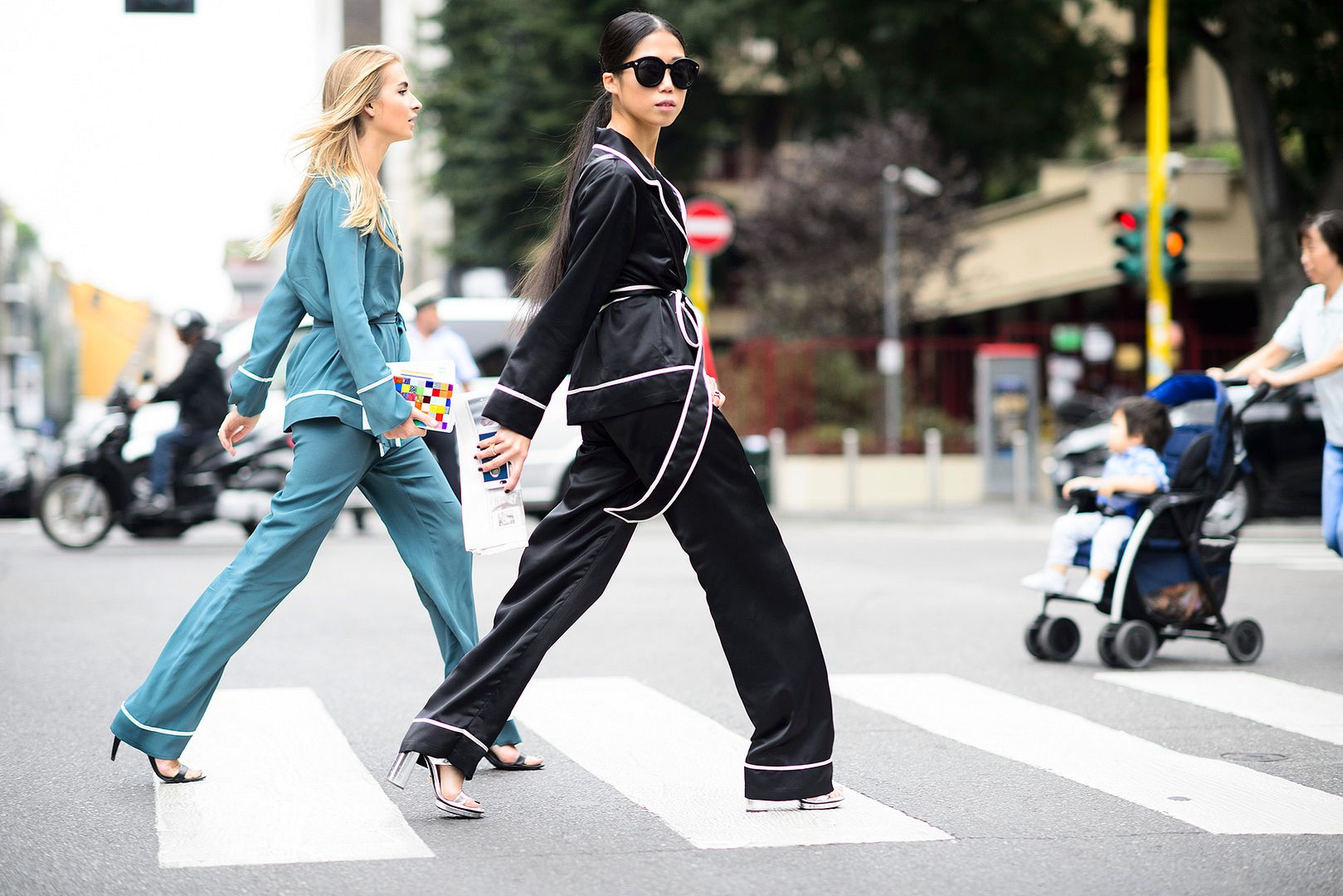 In a pair with matching outfits?
Or with your crew so you look like you're crazy popular?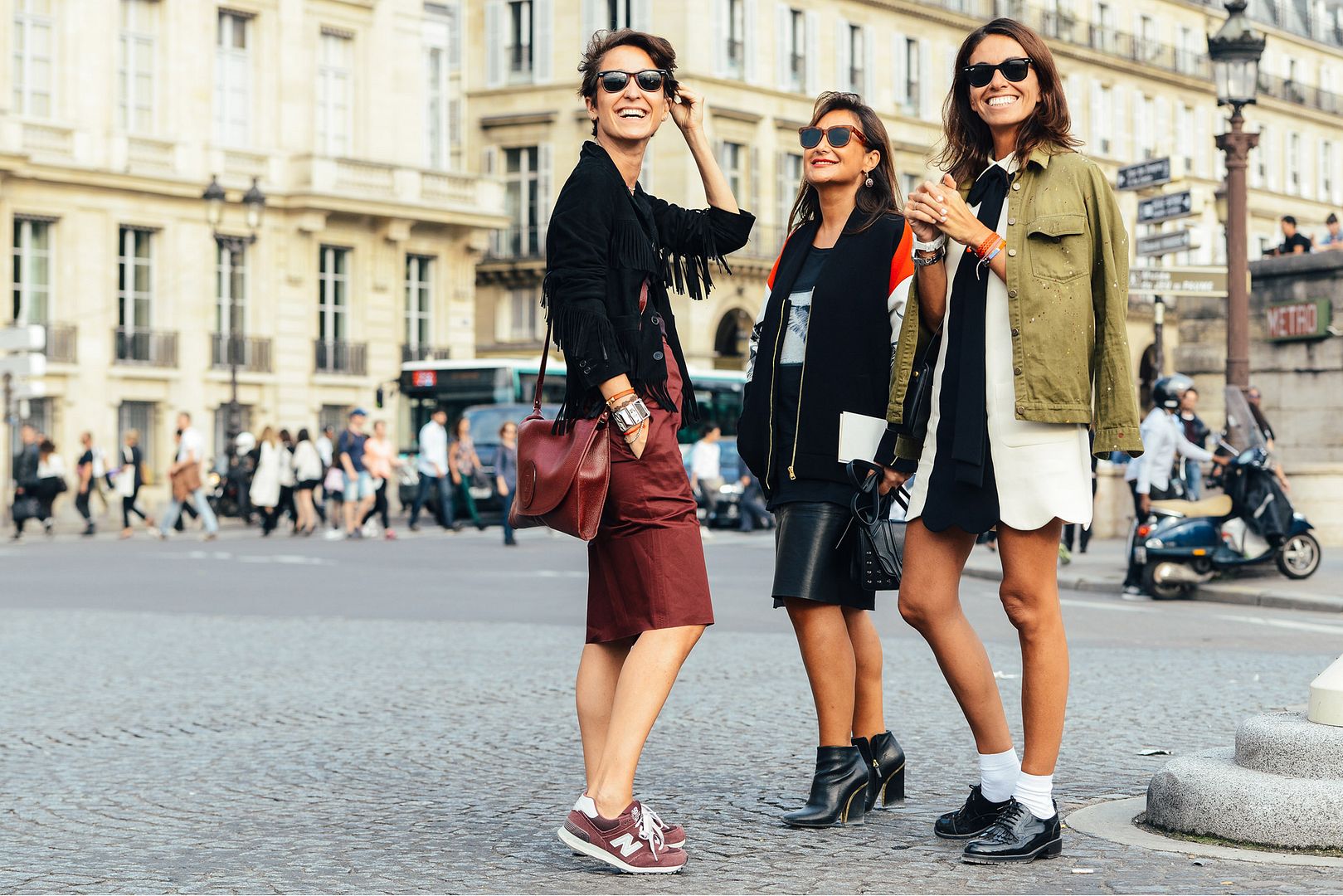 For me, I'd say all of the above except in matching or coordinating outfits (because my best friend and I did that in high school and I want to bring back nothing from 2005). It's funny that every time I've gone to fashion week I've gone alone…and people always thought I was crazy for doing that. I then learned that many travel with a friend and/or stay with a friend but because the first time I went, I didn't know anyone else going nor did I really know anyone in the industry in New York, I had no other choice but to go alone. The cool part is that I made friends along the way. I still went to NY by myself and showed up sans fashion friend to many shows. But if I ran into someone I knew in the morning and we learned we'd be at the same show in the afternoon, we might coordinate a meet-up (but not a strategic Tommy Ton session). For the most part, though, I flew solo. Maybe I look like a loser, or maybe it makes me look even cooler…I don't know (probably option A). But when you don't always have a fashion friend in hand to up your street cred, you gotta do what you gotta do.
What are your thoughts on fashion friends? Do you think the friendships are real or just for the camera? Would you ever show up in matching or coordinating outfits to fashion week? Or any other occasion?
Images via Style.com & Instagram
You might want to check out...