Why do you love fashion? What do you think of trends? How do you define personal style?
Do you think when designers like Alexander McQueen, Karl Lagerfeld and Yves Saint Laurent answered these questions, they'd have such iconic answers? Although my responses of "Burn camo studded sneaker wedges" or "You'll never find me in a bandage dress" or "We have to wear clothes everyday so why not have fun with it?" will never be as known as these fashion icons, I hope at least one person will remember them (besides my mom or my boyfriend).
So I thought it would be fun to share with you my favorite fashion quotes of all time and why I think they're such great words of wisdom. Starting with my girl Coco who is responsible for my senior quote in the high school paper. Ironically I'm not all that classy and only a little fabulous so I guess I should revisit that special edition of The Torch and step up my game in the classy and fabulous department.
This could not be more true. And good thing I can spot a Giambattista piece from a mile away…clearly, he's doing something right.
Is Wang then responsible for the popularity of "models off duty" blogs? Which I am totally a fan of by the way…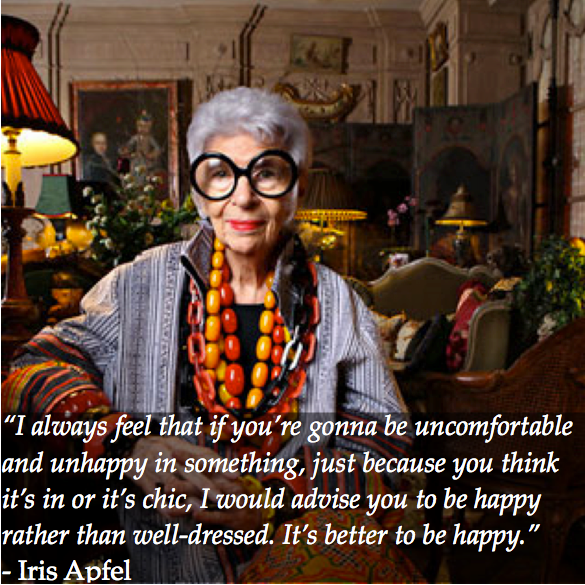 See the last fashion don't on my about page. You tell 'em, Iris!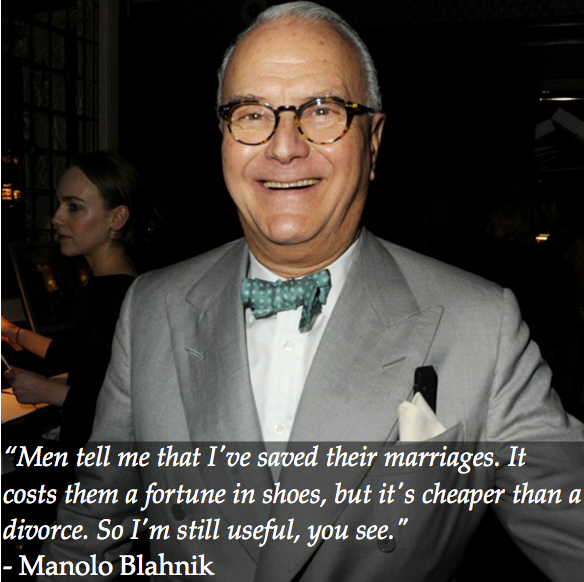 See, fashion DOES help people.
That's why he was such a genius.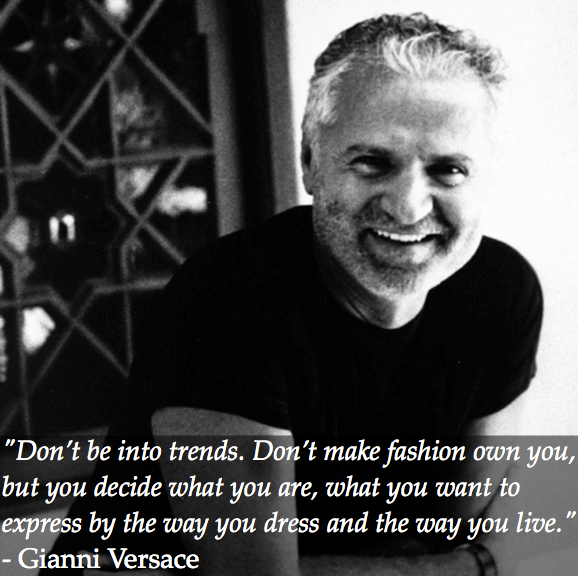 You call the shots, not fashion.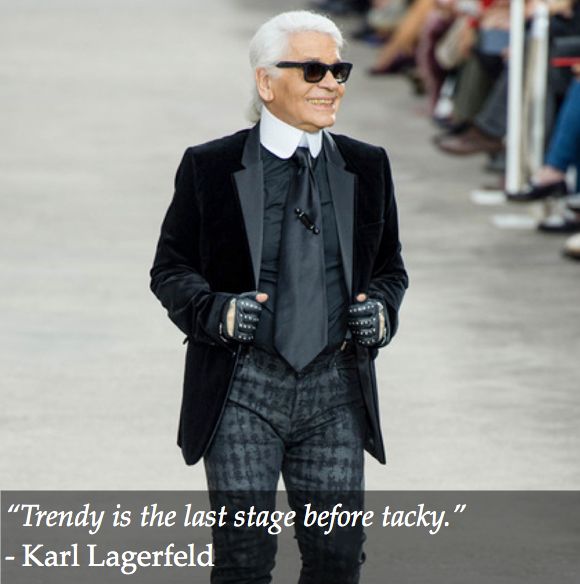 Same message from Karl. Just a little more blunt about it.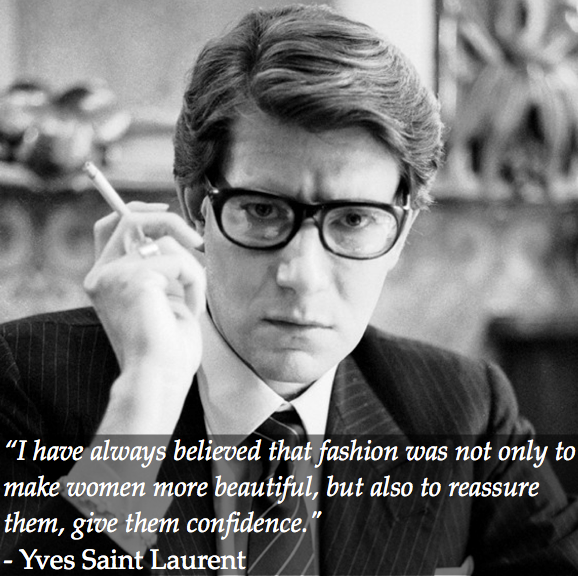 I started ChiCityFashion for two reasons — 1) to showcase the cool fashion we have in Chicago and 2) to inspire people to think of fashion beyond this materialistic thing — it's really something that gives you confidence and that's something everyone should embrace. So yeah…I feel ya, Yves.
–
Do you have any favorite fashion quotes? Perhaps your own? Feel free to share your words of wisdom in the comments!
Photos via Glamour and Style.com