With New York Fashion Week just around the corner, and some very interesting articles that came out yesterday on both The Business of Fashion and Fashionista, I thought today should be the day we have that conversation. Yes, THAT conversation — to fashion week or not to fashion week?
Yesterday's BoF story wasn't the first of its kind. Last year's Is New York Fashion Week Near The End Of The Runway? (New York Times) and The Circus of Fashion (T Magazine) are just some of the few major instances fueling this fashion week conversation. There's many arguments posed in these articles but the main things to take away are 1) the fact that street style photos are no longer showing people's true style (unless your true style is a head-to-toe runway look and in that case, that requires no personal style at all) and 2) that the tents (as well as the shows not at Lincoln Center) have become filled with a small percentage of legit editors and bloggers while a majority of the crowd consists of social-media-hungry #NYFW goers who are just there to ask you "where are you sitting?" and "can you move out of the way so I can Instagram this?" (if I'm just summarizing here). So there's really two major conversations happening. I'm going to be a little serious (for once…don't hate me for it) but it's 100% honest. So let's start with the first conversation — the street style debate.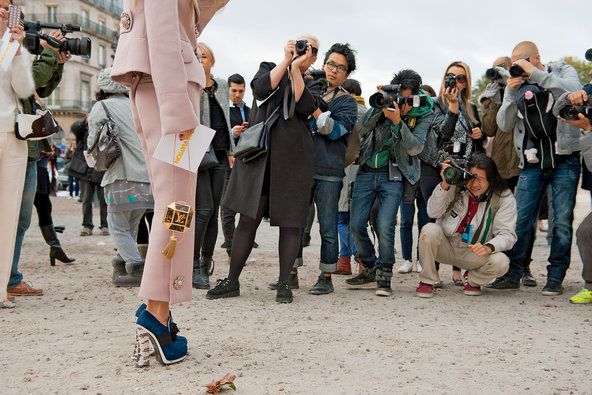 Author of yesterday's BoF story, Max Berlinger, said it perfectly, "Indeed, many of these 'street style' images are now so constructed that it feels like the only thing missing are the credits in the lower left-hand corner." And in the Fashionista article, author Alyssa Vingan, noted that editors (who now have a new title to add to their resume — street style star) were going to the couture shows in outerwear from Chloe Pre-Fall that was shown for the first time less than three weeks ago (so clearly the pieces are borrowed samples, not purchased items). Don't get me wrong, I love looking at street style photos. The images are beautiful, the clothes are amazing but at the end of the day, Max and Alyssa are right. True style is dressing for yourself and when you do it for others (specifically, the camera) it loses its authenticity. Do you think people like Anna Dello Russo, Miroslava Duma and Natalie Joos would be household names if it weren't for street style photogs? (maybe check out this slideshow on The Cut and it might help make up your mind). I absolutely don't judge for people borrowing but for me personally, it's just not my thing. I'd rather wear a piece I own from Zara than a borrowed Celine coat. Why? Because it's mine and for some reason, it feels inauthentic to wear something that's not. Not saying everyone who borrows is a phony, it's just how borrowing stuff makes ME feel. This is something that has been talked about at all the major fashion weeks (not just in New York) but because of part two of this conversation, NYFW gets criticized the most.
Now I don't want you to think this is all one big complaint because I think there's a lot to be discussed here and not necessarily criticized (I did my criticizing during fashion week vs. fashion weak last year so I'm good). The second conversation is about what actually goes on at the shows. I did the New York Fashion Week thing for 5 seasons, and it was fascinating to watch it evolve. And people who started going before me would probably say to me, "honey, you have no idea." But from what I've witnessed myself, it started the moment I stepped out of the cab before walking up to the Lincoln Center doors…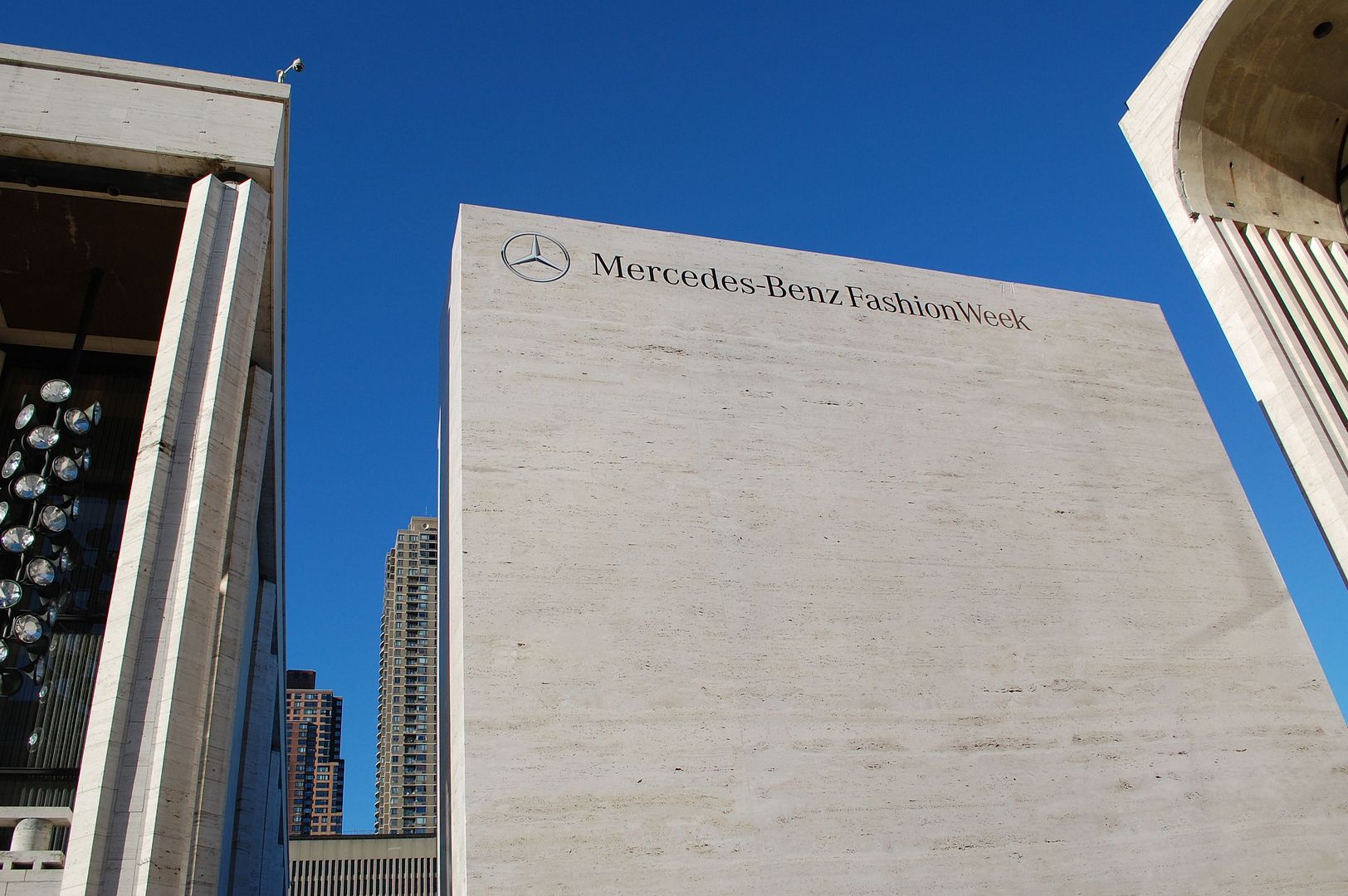 It was September 2010, and I was so pumped to be attending my first full fashion week (I had gone to one show in February 2010). I was there for 10 days, alone in New York City (my first time traveling by myself like that, FYI). I had graduated college about 4 months prior and this was my first big "fashion thing" (besides having ChiCityFashion of course). Getting to see all those fashion shows, meeting new people, attending cool parties…it was an incredible feeling, and one I'll never forget. Those friends I made are ones I'm still in contact with today. Who knew fashion people were so friendly? I was photographed a few times and felt honored that people liked my outfit enough to take my picture. So, I kinda freaked out when I went on style.com to look at Tommy Ton's street style photos (as I had always done) and I saw my picture. It was my first day of my first big fashion week and one of my favorite street style photographers liked my outfit enough to take my picture and have it published on a website I visit daily. Of course that was such a cool feeling. But that "high" dies fast.
As I continued to go back season after season, it all become more of a chore rather than an enjoyable experience. Don't get me wrong, I'm beyond thankful for the opportunity to be there but what I realized is that many other people were not. It seemed as the seasons went on, the worse of a time I had. I felt an obligation to continue to report on the shows here on ChiCityFashion because that's what I had always done and I didn't want to disappoint. When I wasn't watching a show, I was just taking it all in. The outfits costumes outside the shows, people "casually" standing around right by the photographers (which now has an official term — peacocking), a rare smile from a PR girl in all black, Starbucks in every hand (almost as if it were a strategic product placement), seat crashing, unnecessary entourages…and that's just the beginning. Even getting photographed felt different. It was no longer one photographer asking for a picture, it was one photographer asking for a picture then 10-20 swarming in to get the same picture (and for this reason, I do feel for the street style photogs). Then I asked myself, does it really have to be this way?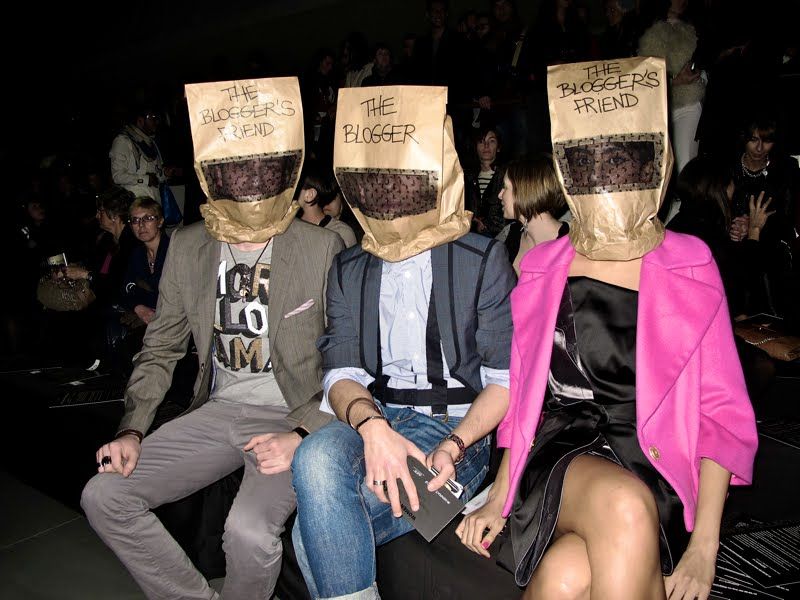 I wanted a way out but I didn't know how, so that's why I "just so happened" to book my Paris/London trip during NYFW last September (oops?) However, this actually did happen to be during London Fashion Week. I thought I could either make this trip 100% vacation or try to do a little work. Because I don't know how not to work (result of having entrepreneur parents I guess?), you probably know how it went down. On the bright side, I actually have something to compare to the New York Fashion Week experience. From what I had heard in the past, LFW is the most laid back of the four (with the other three being Milan, Paris and New York) and they were right. No bullshit. No seat crashers. Definitely some peacocking but I also took quintessential London style into consideration (more avant-garde than New York) so it wasn't too bad. Granted, I only went to two shows so I can't say I'm a London Fashion Week expert, but from what I experienced it was a fashion week I'd be happy to attend again (especially because I kind of have a thing for British fashion designers). As far as next month's shows in NYC, I "just so happened" to book a trip to visit a friend in Australia. I also have a thing for Aussie designers so there will most definitely be some work happening on this trip. So for now, I may or may not be an official NYFW retiree (cue Amanda Bynes retiring from acting comments).
When it comes to the future of fashion week, we'll just have to wait and see. There's been talk about significantly downsizing the amount of bloggers invited to shows this year so I'm curious to see how this all pans out. Plus, with plans to move fashion week to Hudson Yards, who knows what a new location will do? (although it didn't do much moving to Lincoln Center).
You've heard my long ass opinion, so now it's time to share yours. For those who have been to fashion week, what do you love about it? Hate about it? If you haven't been, what do you think of all this? I mentioned two conversations, but do you think there's a third? A fourth?
To fashion week or not to fashion week? Now it's your turn to answer the question.
Images via New York Times & Yvan Rodic
You might want to check out...