With fashion week (well at least Mercedes-Benz Fashion Week) starting today, I thought it would be fun to do something a little different…a not so typical kick-off-to-fashion-week post. If you came by on Tuesday and/or follow me on Instagram, you'll know I'm not in New York right now (not in Chicago either). BUT you don't have to be on the other side of the world or in NYC to have a good time.
If you're not currently running across Manhattan in 6-inch platforms hoping to get at least one non blurry runway photo on Instagram, here's five fashion week alternatives to help you overcome that FOMO.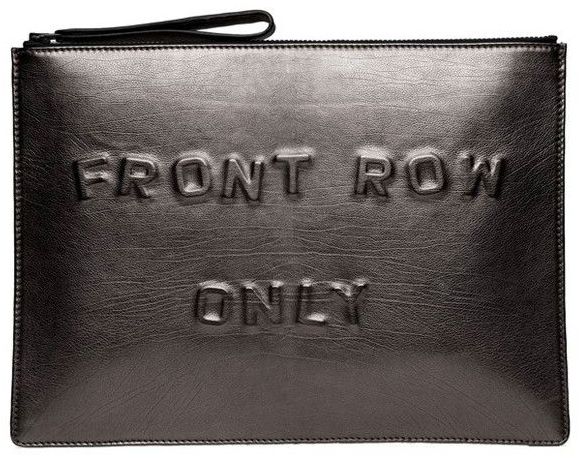 1. Go shopping. This is the most exciting time of year to shop Moda Operandi (remember our conversation about pre-ordering?) because you can literally get looks straight from the runway. So if you can't see what walks down the runway in real life, you'll be able to own it in 3-6 months. Plus, M'O just launched an app (hello perfect timing) so you can pre'o even when you're on the g'o.
2. Eat fried chicken & pizza. It's the fashion week thing to do, after all. But for reals…Honey Butter Fried Chicken and Piece have teamed up to create the ultimate pizza…with fried chicken on it. Not only does this partnership include my two favorite things — exclusive (to Piece) and limited edition (just for the month of February) but they're donating $1 from each pizza sale to Pilot Light (which ironically is an organization that encourages kids to make healthier eating choices). Let's just say this is my number one priority when I return from Sydney (like before unpacking my suitcase).
3. Meet Manolo. Yes, THAT Manolo. On February 7,  you can meet shoe designer Manolo Blahnik at Barneys on Oak Street from 5-7pm. So prep your Carrie Bradshaw references and hang out with Mr. Blahnik this Friday (and but sure to tell him I say hello).
4. Peter Pilotto x Target. The wait is [almost] over. Peter Pilotto x Target will finally be available this Sunday, February 9 at Target and on Net-a-Porter (fun fact: this is the first designer collaboration that's available in the UK). Will you be buying anything from the collection? And if you're over these designer collabs like last season's Givenchy sweatshirts, then you can always shop real Pilotto (and by that I mean pre-order Pre-Fall 2014) this Saturday 2/8 on Moda Operandi (re: #1).
5. Get comfortable. According to WWD, the fashion week map this year is especially out of control. It's never easy getting from show to show but with the decline of Lincoln Center and more and more designers coming up with unique (and hard-to-get-to) spots to show their new collections, it seems like all of Manhattan will just be in a major grid-lock (but more than usual) this week. So kick back, relax and watch the live streams on Style.com.
Image via Kirna Zabete
You might want to check out...