With New York Fashion Week coming to a close but fashion month nowhere near the end, this seemed like the perfect opportunity for a fashion week themed Throwback Thursday. But even better than that, we're going to take a look at the front row specifically — where it started, where it went, and where it is now. Let's just say things get interesting circa 2002.
Carmel Snow, 1940
Although that sounds like a great stripper name, Carmel Snow was actually the editor of Harper's Bazaar from 1934 to 1958. Clearly, the OG of the front row (and quite on trend with those mixed prints).
Dior, 1955
I guess wearing sunglasses in the front row is not a new phenomenon…

Rita Hayworth at Dior, 1956
Rita is totally the Anna Wintour of the front row. Also cigarettes seemed to be the most popular fashion week accessory, although not much has changed today (except now it's for the models).
Barbara Streisand at Chanel, 1966
Ah, the days where people wore crazy outfits just to wear crazy outfits (and not to get photographed and show up on 50 websites the next day).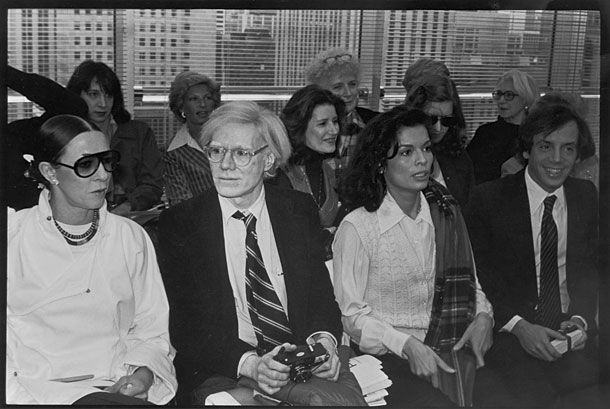 Halston, 1978
French Vogue editor Françoise de la Renta (who happens to be Oscar's ex-wife), Andy Warhol, Bianca Jagger and Sudio 54 co-owner Steve Rubell. Now THAT'S a front row.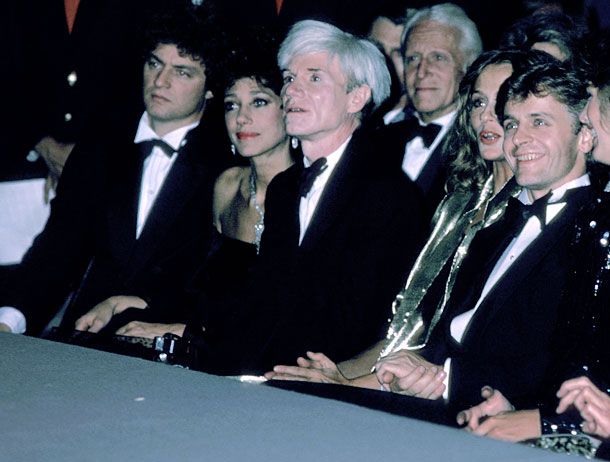 Valentino, 1982
Andy Warhol…clearly the OG of male front row fixtures.
Anna Wintour, 1990
Not much has changed.
Britney Spears at House of Field, 2002
Clearly denim and a lack of sleeves is what was trending in the early 2000s.
Tara Reid and Nicky Hilton at Lloyd Klein, 2002
If this picture doesn't sum up 2002 I don't know what does.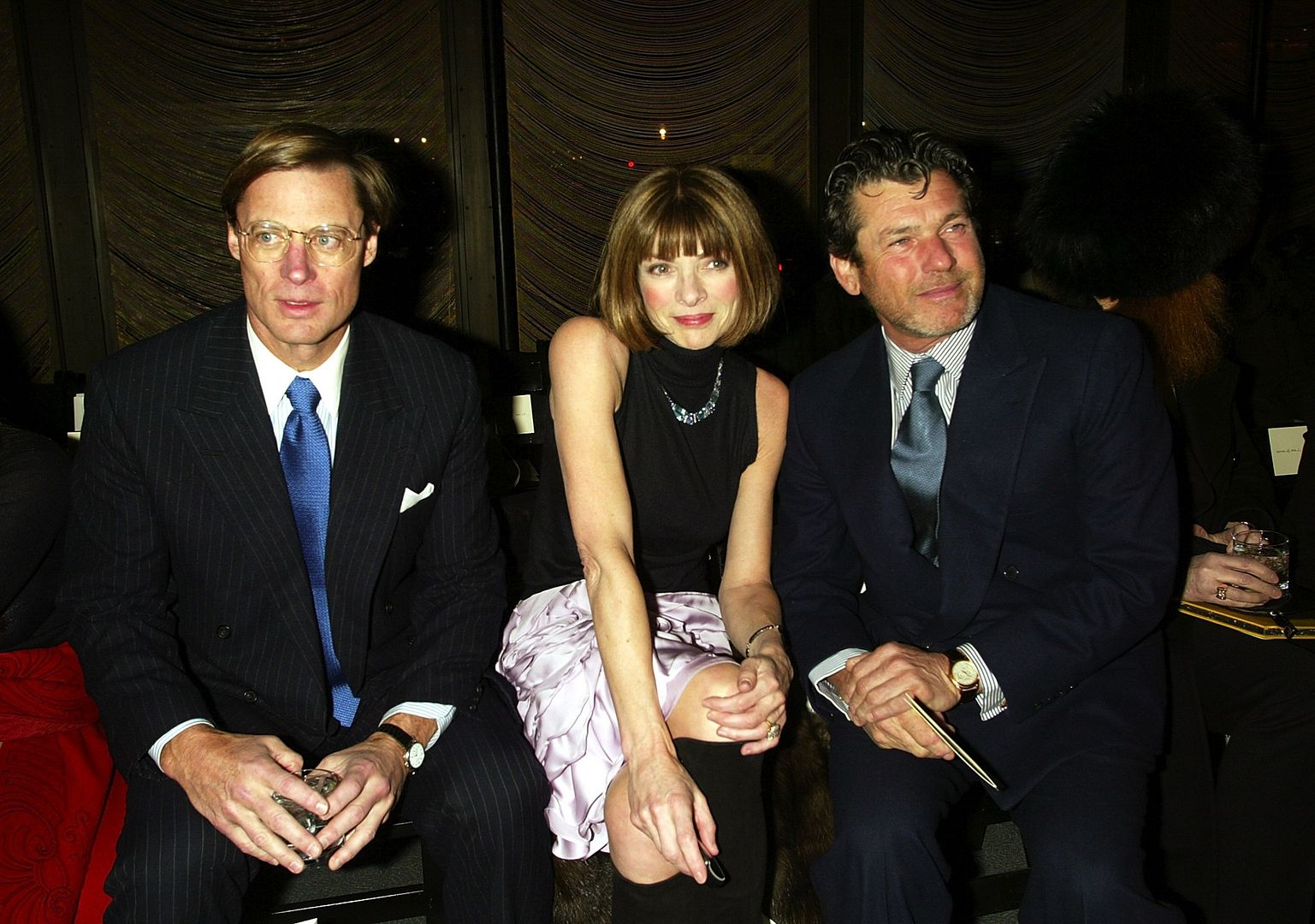 Zac Posen, 2003
Anna Wintour pictured with her boo, Shelby Bryan as well as Jann Wenner, co-founder and publisher of Rolling Stone. Anna is almost smiling so Shelby must be doing something right…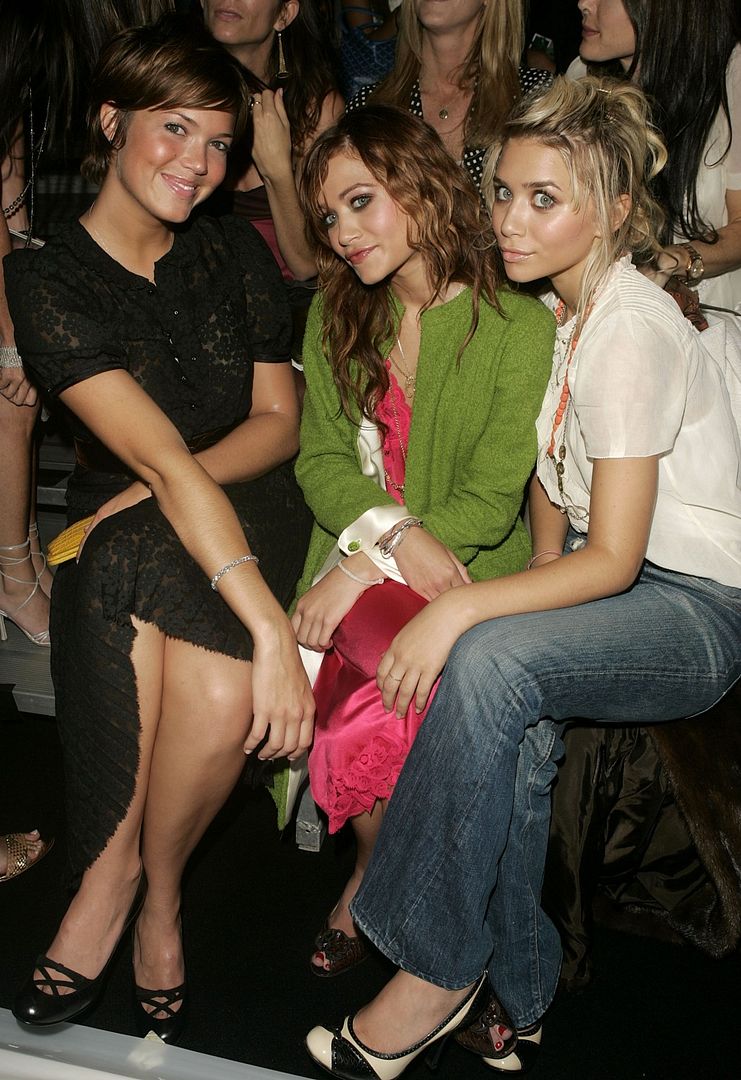 Marc Jacobs, 2004
Mandy Moore, Mary-Kate and Ashley Olsen just killin' it (to 2004 standards) sitting front row at Marc Jacobs. But now we can all laugh at Mandy's terrible hair cut, Mary-Kate's odd choice of mixing 70s-bathroom-green and bright pink, and Ashley's flare jeans.
Victoria Beckham at Oscar de la Renta, 2007
Post-Posh Spice, pre-$3,000 handbags this is right before she launched her Victoria Beckham ready-to-wear line. Although she's been through many hairstyles and has made some questionable outfit choices in the past…one thing has never changed and that's her signature I'll-be-damned-if-I-smile-in-a-photo face.
Betsey Johnson, 2011
Jessica Hart, Nicki Minaj and Lynn Yager…who made this seating arrangement? Now we're getting to the times where a model, a famous writer/editor and Nicki Minaj can sit next to each other at fashion week…and it seems totally normal.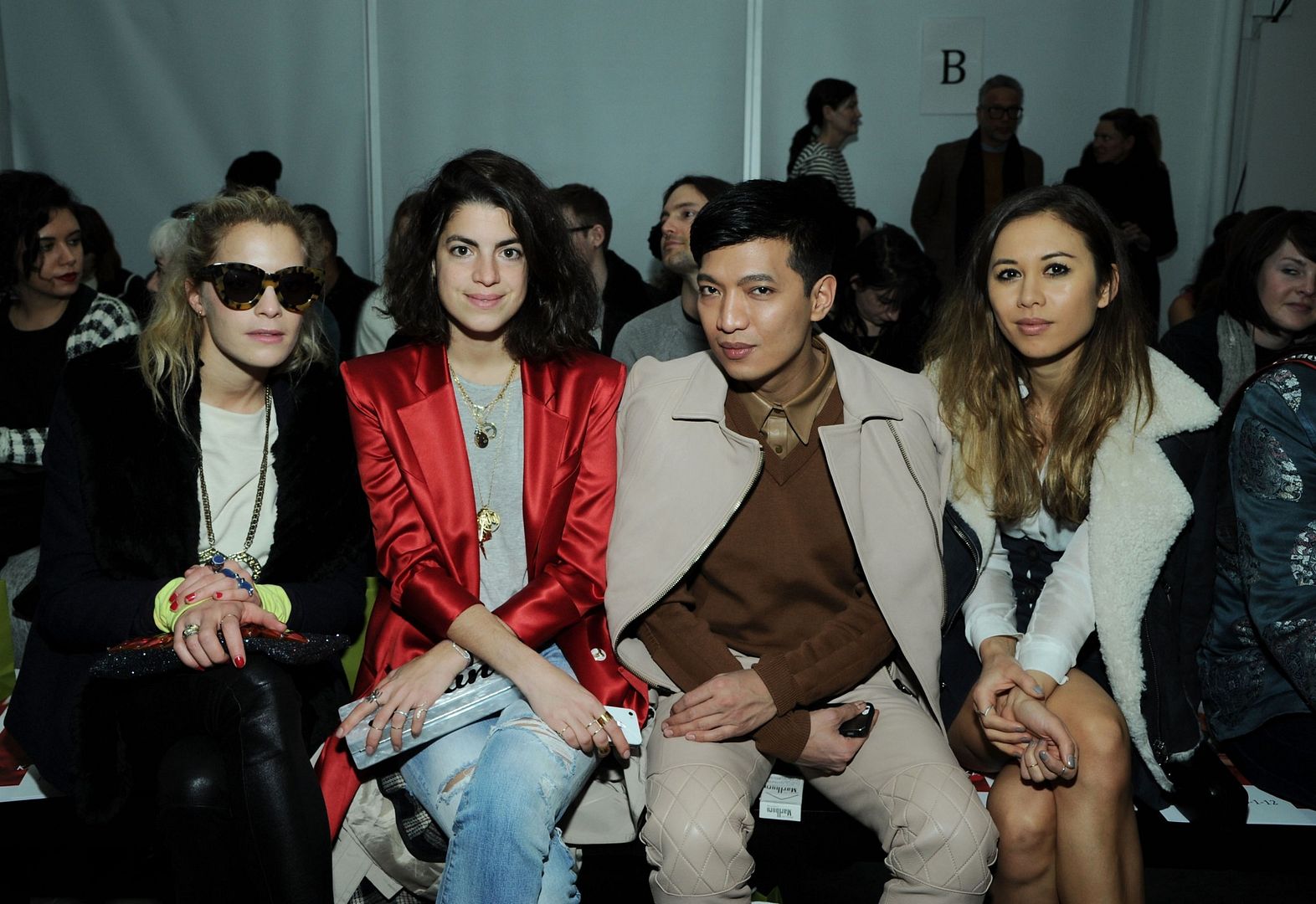 Karen Walker, 2013
Now I welcome you to fashion week in 2013. #bloggertakeover
Images via The Cut & Styleite
You might want to check out...