Between meetings and shows, yesterday was one of those days where I was in a different neighborhood every hour. It was fun, but when time is of the essence it's also a little nerve-wrecking. Not going to lie, I was kind of proud I made it to everything I was supposed to…and on time. Snaps for me. Okay anyway, first show of the day was at Milk Studios…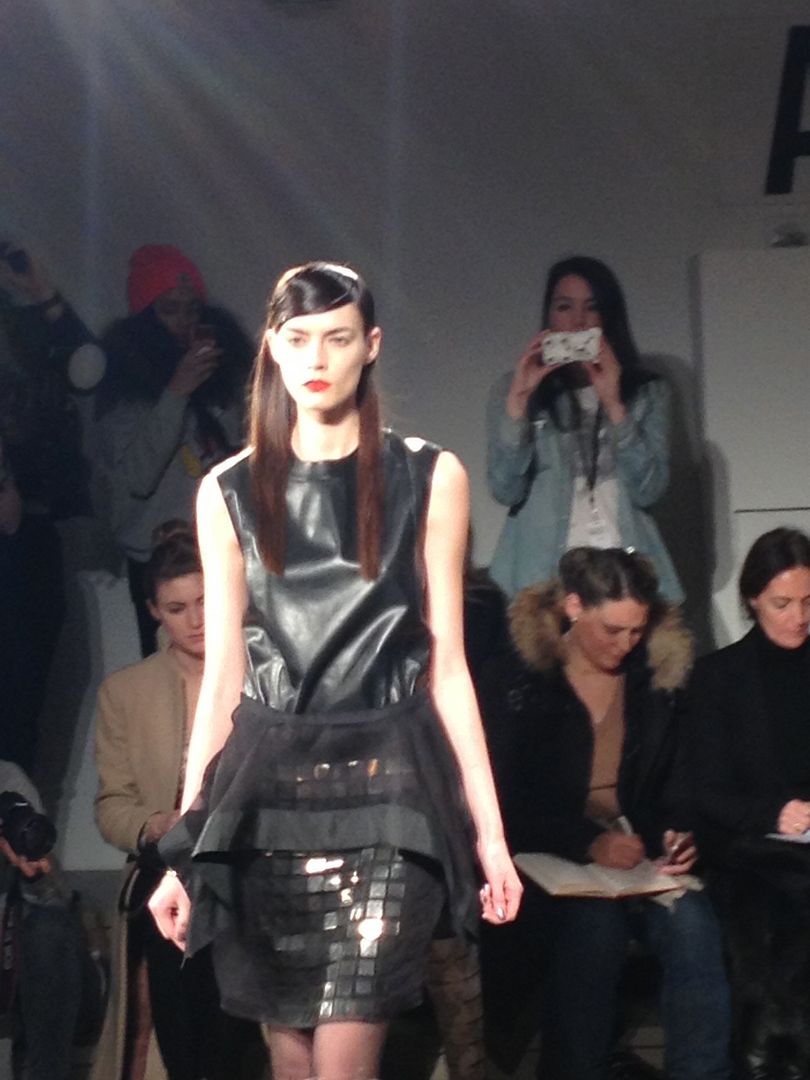 After doing this for 5 days now, I have to say that Ohne Titel is my favorite show I've seen so far. Designers Alexa Adams  and Flora Gill say this collection is about "positive and negative, strength and ease." Not sure about the positive and negative but some of the leather garments as well as the leather headpieces by Albertus Swanepoel (which are awesome by the way) seem to represent the "strength." And the loose silhouettes and comfy knits are the "ease."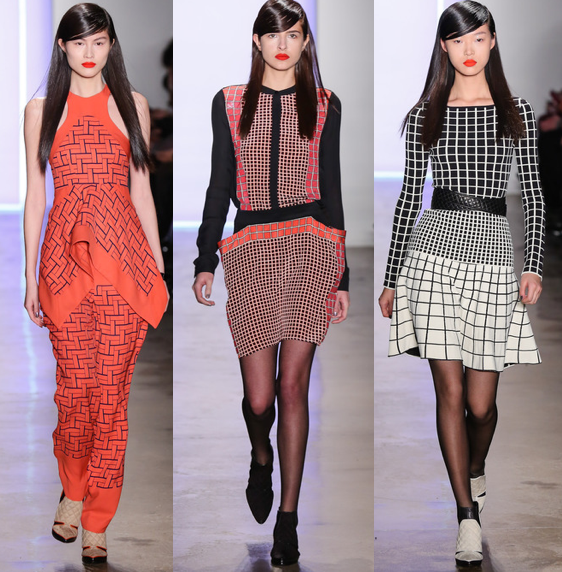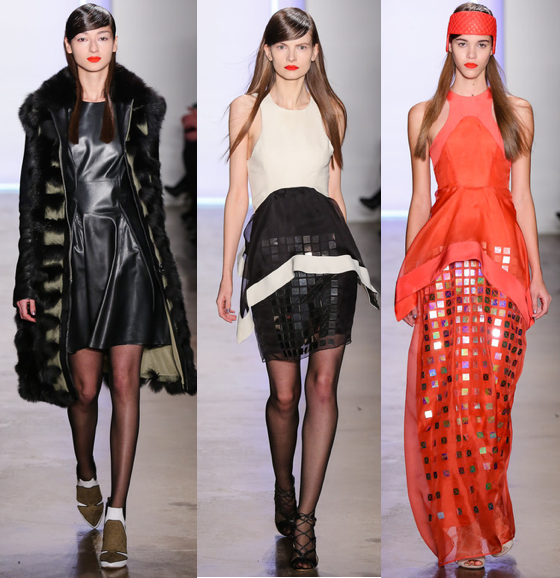 The most common theme in this collection though — squares. Whether seen through prints or metallic shapes on a skirt, squares are everywhere for Ohne Titel Fall 2013. Also seen throughout the collection: red, black and white (Spring's biggest trend spilling over to Fall), leather, olive, cream and what I like to call the "droopy peplum" (which I happen to prefer over the regular peplum).
Next was the Kaelen presentation at Pier59…which had such an incredible purple print I could not stop staring at.
The same print came in dark grey, although nothing speaks to me like a fantastic purple print (re: Prabal Gurung Spring 2012). The collection had a sophisticated grunge feel, seen in the vests with baggy pants and the long sleeves tied around the waist. Bermuda shorts made an appearance, which isn't the most common thing we see for Fall. I love the dresses in the collection because they aren't too over-the-top and can easily be dressed down with a leather jacket and ankle boots. This is just one of those collections that really speaks to me because it's totally my style and I could see just about any of those pieces in my closet. So seriously…they need to get in my closet, soon.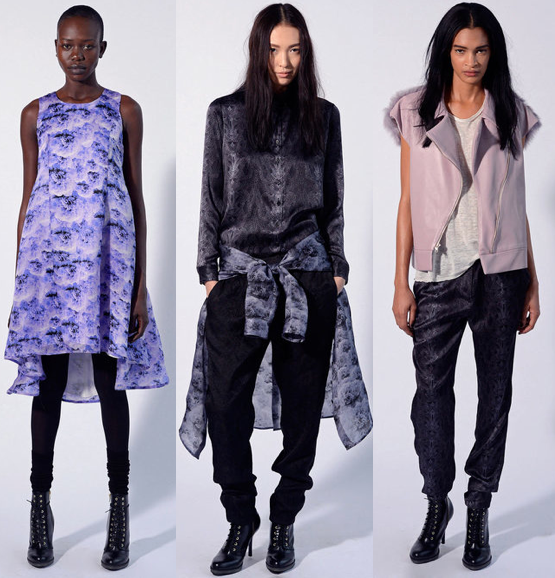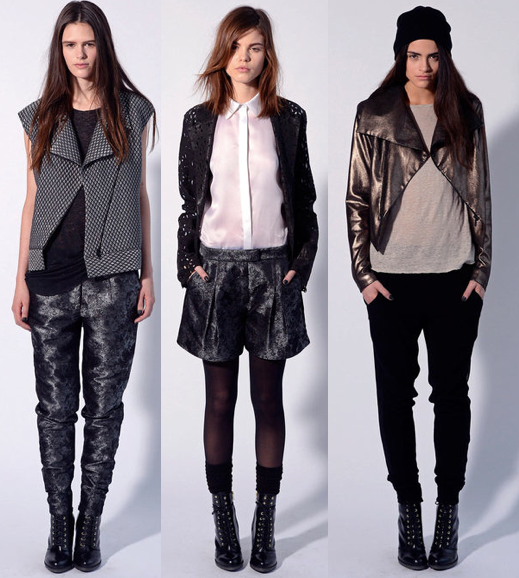 Last show of the day was Reem Acra at Lincoln Center, where I didn't realize I sitting two people away from Pat Field…until after the show was over. #fail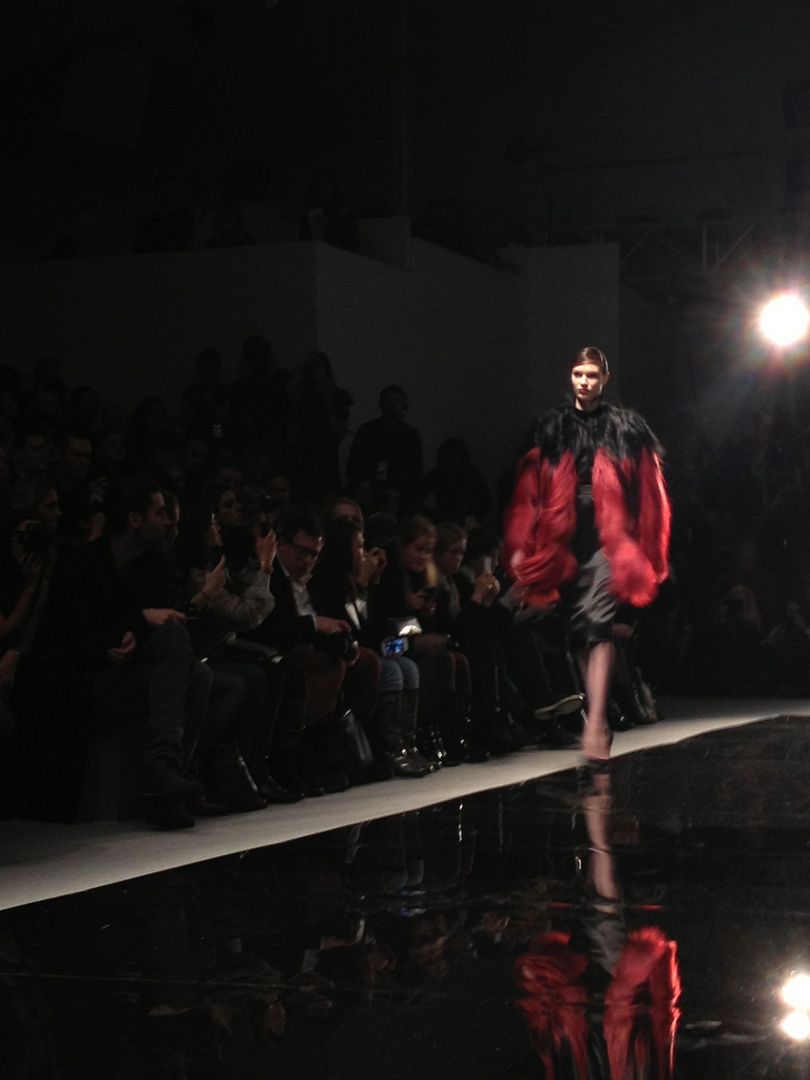 One of the biggest trends I've seen for Fall 2013 so far is red and black, which was a key color palette for Reem Acra this season. The Japanese-inspired collection featured two of my favorite things, leather and fur, as well as the use of fishnet (which isn't easy to use without looking tacky, but Reem couldn't be tacky if she tried).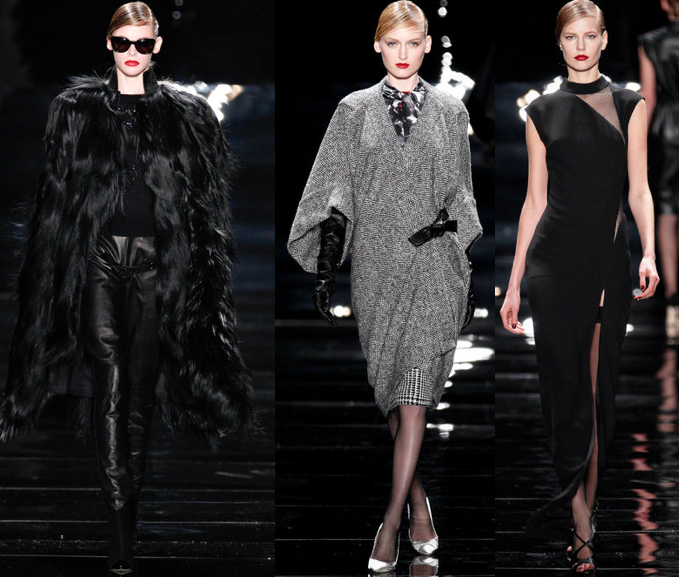 My absolute favorite look is the long sleeve gold gown seen below. That picture doesn't even do it justice. It was almost like liquid gold; a real show-stopper. Her collections are always glamorous and worthy of being seen on the red carpet, so I'm really hoping to see some of these looks (possibly the red and black finale gown?) at the Oscars this year.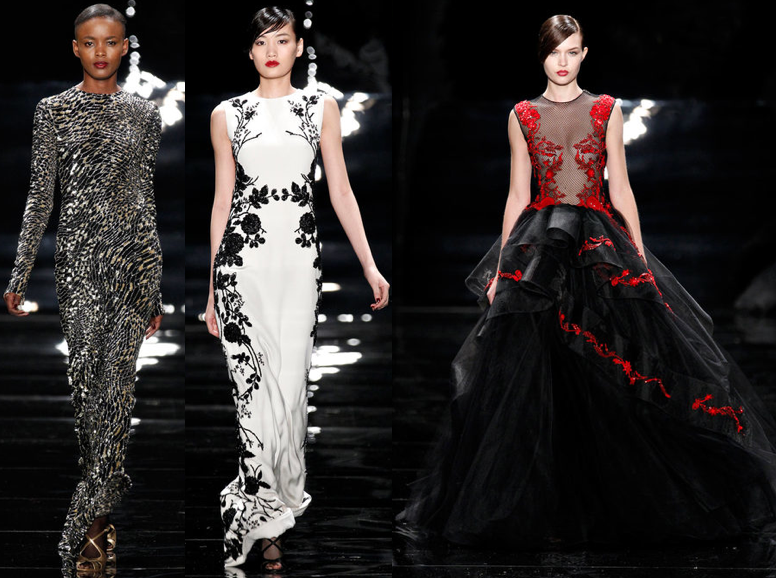 Day 6…here I come.
Photos via Style.com/my iPhone
You might want to check out...