Do you ever find yourself looking at fashion week street style photos and wondering what season they were taken in? Sometimes you'll see sweaters in September (even though it's 75 degrees…but fashion folks just love their Fall attire) or bare legs in Winter (because tights can easily ruin an outfit…unless they're these). This season is no exception.
So let's have a chat about the weather, but most importantly…how much does it affect the way you dress?
Although I've been in sunny 80-degree Bondi Beach for a few days (please don't hate me…there's a point to this), I'm no stranger to what New York is like in February (see?). I know it's fashion week and everyone likes to dress up, regardless of the weather (which was really proven when I experienced Nemo last year…clearly people go through great lengths to wear their suede Alaia heels) BUT is this just a fashion week thing? A New York thing? Or am I just [kind of] practical?
If we're debating Style.com vs. Weather.com (which is not literal…because obviously Style.com is more entertaining, unless you're the laughing stock of the weather world — AKA Chicago) I'm going to go with weather. I've always been that way. I need to know what's going to happen outside before I get dressed in the morning…because there's no way I'm ruining any of my nice shoes (plus I get cold easily). However, if I must go outside and the occasion is somewhat fancy (meaning cashmere leggings and snow boots are probably not appropriate) of course I'll sacrifice being a bit chilly. But one rule I have — I will never ever sport bare legs in Winter (unless we get one of those crazy 60 degree days, which have happened…and should probably make an appearance some time soon). Clearly, there's a lot of people out there who are team Style.com
But every once in a while you'll get a fashion week goer who might be even more practical than I am.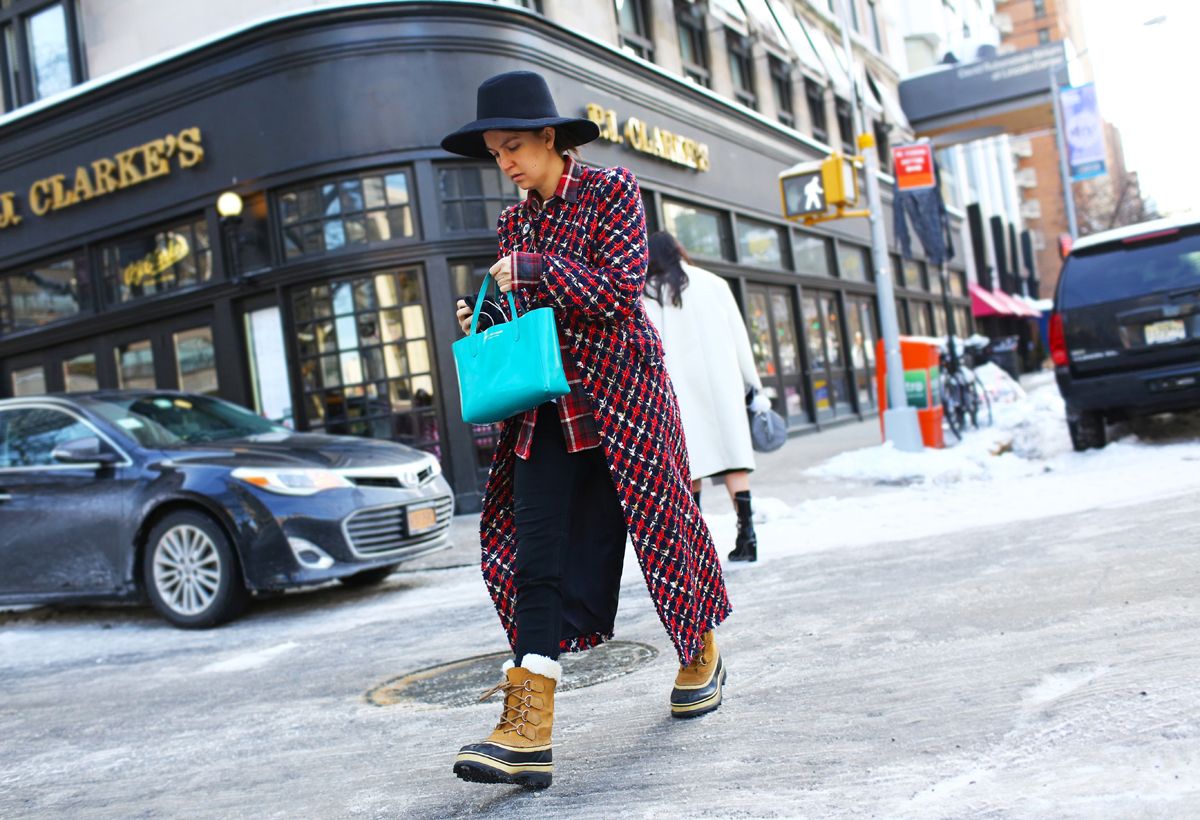 Of course, you can always go with my favorite compromise — the bare ankle.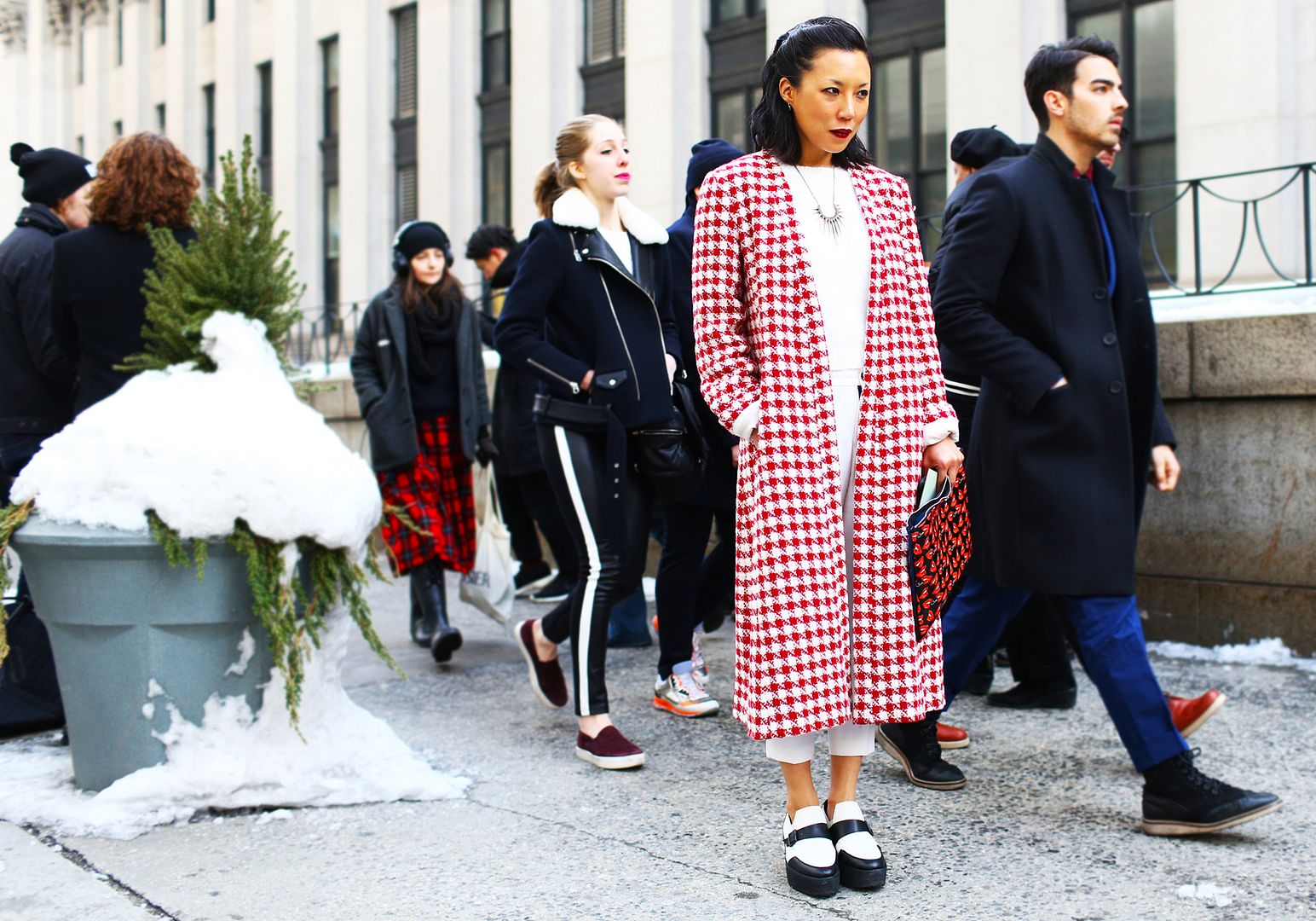 And if that's showing too much skin for you, give the exposed socks thing a go.
So you know how I feel about practicality when it comes to getting dressed (most likely the Chicago in me) but now I want to hear from you. How much does the weather affect the way you get dressed? Whose side are you on — Style.com or Weather.com?
Images via Vogue, The Cut & W Magazine
You might want to check out...