Although I'm back from New York, I thought it would be fun to take some photos while I was there…especially because my awesome photog happened to be at fashion week too. The only day we could meet up happened to be my most casual day but that doesn't mean it wasn't a good one.
Can you guess where these were taken?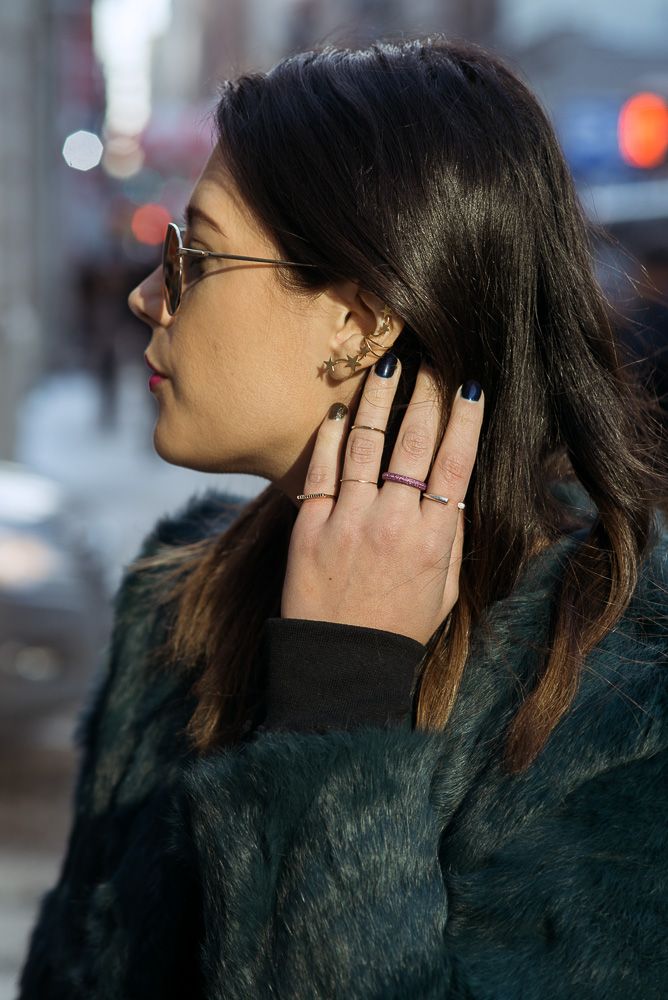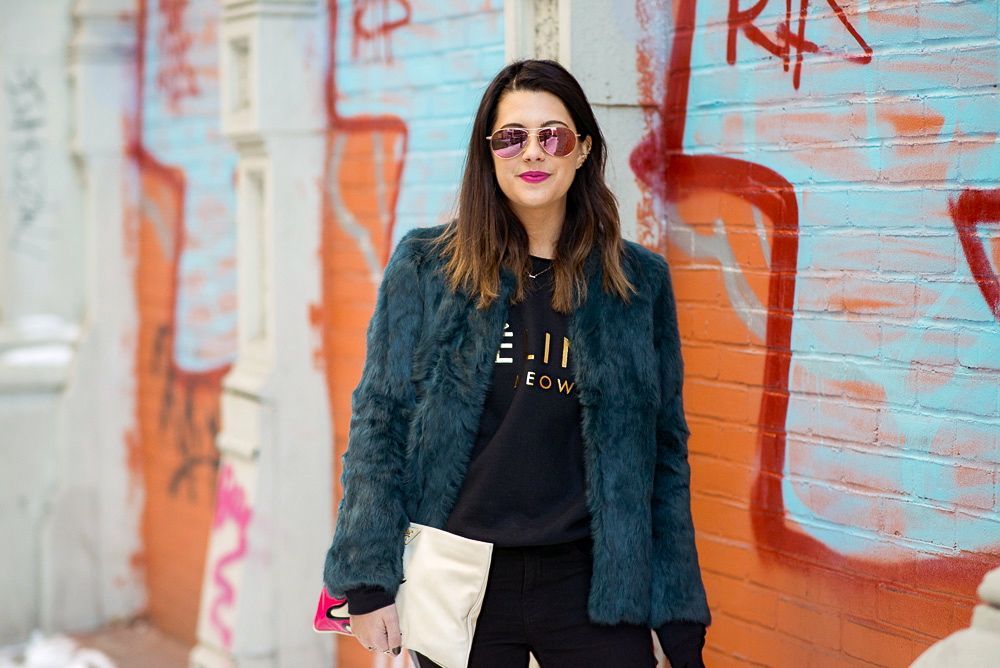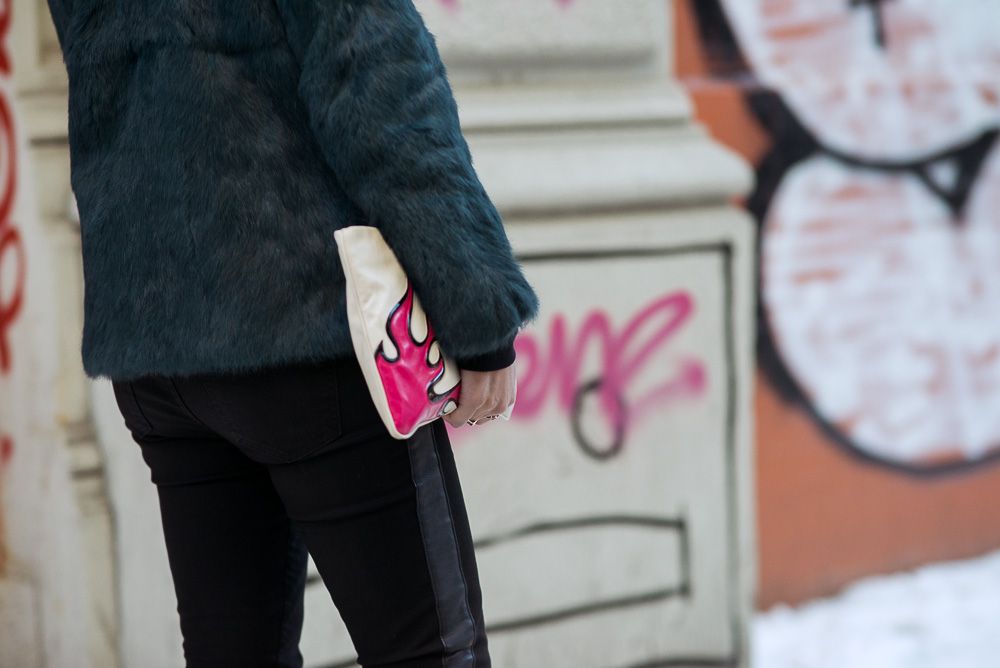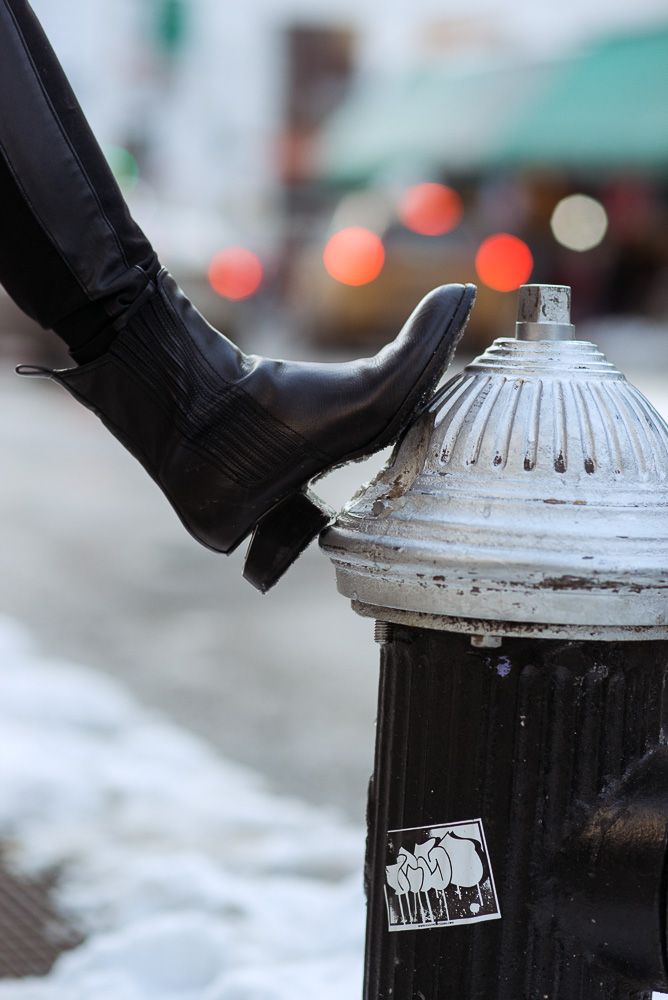 WHAT (am I wearing)
Coat: Funktional x Barneys CO-OP. Sweatshirt: Brian Lichtenberg. Pants: Current/Elliott. Boots: Alexander Wang. Bag: Prada. Sunglasses: Oliver Peoples. Rings: Jules, Dana Rebecca, Iwona Ludyga, Vale. Necklace: Dana Rebecca. Ear Cuff: Etsy.

WHY (am I wearing it):
If you're still wondering where these photos were taken, it's in SoHo, just around the corner from Opening Ceremony (so I'm sure you can guess what I did after we took photos). Having only a few shows that day, it was my only time to hit up my favorite store and when I shop I like to be comfortable. I enjoy putting together casual but fun looks. Anyone can wear a sweatshirt and jeans but when it's a "fake Celine" sweatshirt, leather trim jeans paired with a teal fur and a flame clutch…it really takes the look to another level. It's easy to be stylish and comfortable so there's really no excuse for sweatpants…or jeans and gym shoes…or a North Face and Uggs. It's all about flames, fur, feline and fun.
WHERE (can you get it):
You might want to check out...