Ever get those urges to shop when all the stores are closed? Then tonight's FashionChicago event is where you need to be! From 5pm-10pm, you can join StyleChicago.com for an amazing designer shopping event featuring Chicago's favorite fashion designers all…under one roof.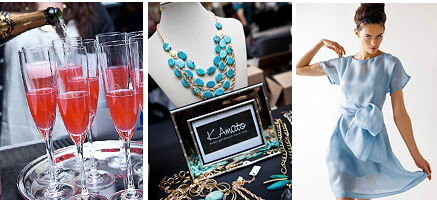 Highlights of the event include:
Shop 30 of Chicago's top apparel, jewelry & accessories designers
Cocktails by Voli light vodkas
Wines by Leese-Fitch & Plungerhead from The Noble Grape
Beer by Peroni Nastro Azzurro
Hors d'oeuvres by III Forks, Zapatista, Flo & Santos and RA Sushi
So be sure to buy your tickets now (only $25!) or see how you can get VIP and Runway Show tickets by visiting StyleChicago.com. Have a great weekend!