I've never done one of those "1 look, multiple ways" type of posts so I thought I'd give it a shot today. It's all generally the same outfit, just changed up a bit with different accessories. But it really goes to show that accessories really can make or break the look.
See for yourself…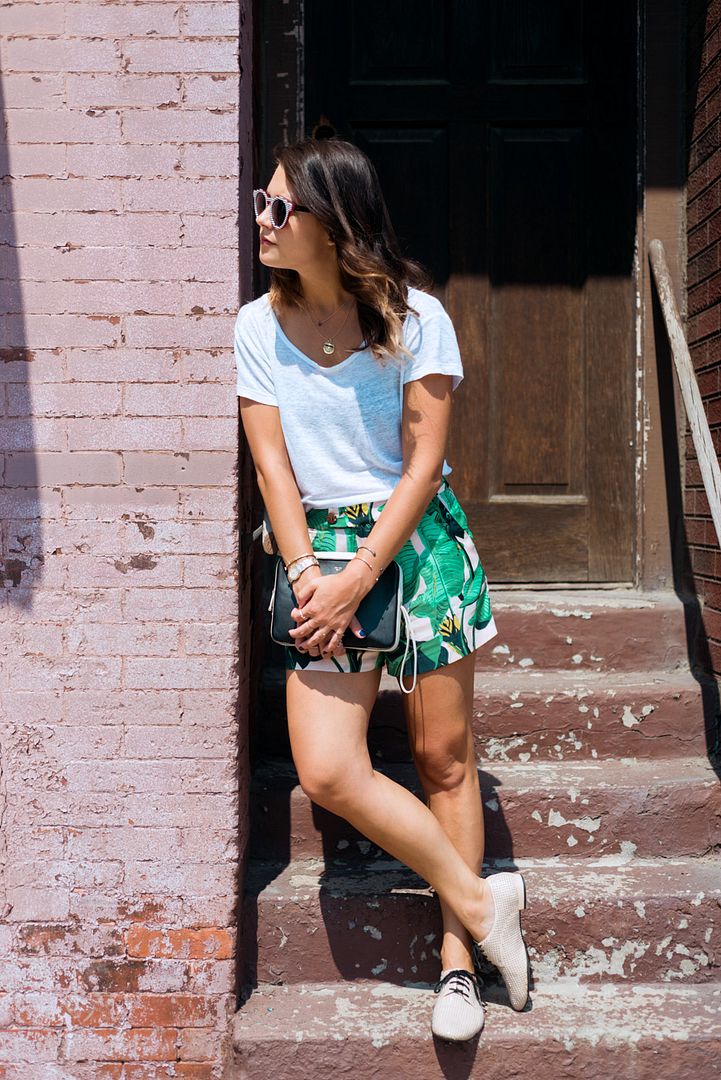 This is what I like to call "simple and casual with a bit of quirk."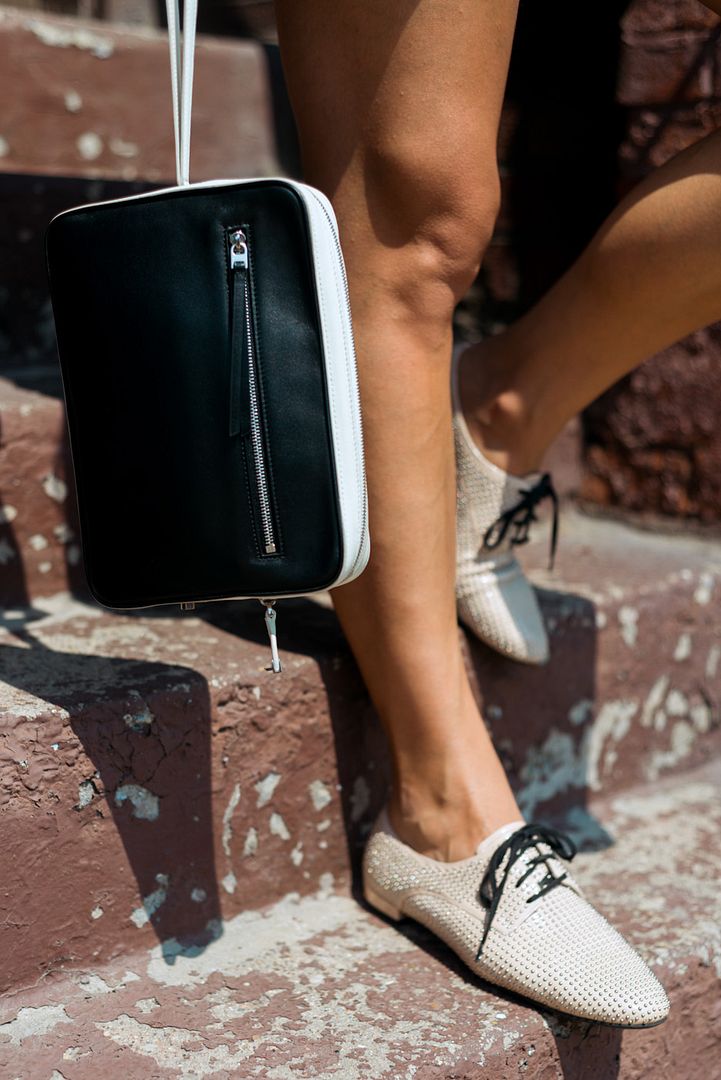 Then we move on to complete the shorts suit with a change in sunglasses for less quirk, more cool.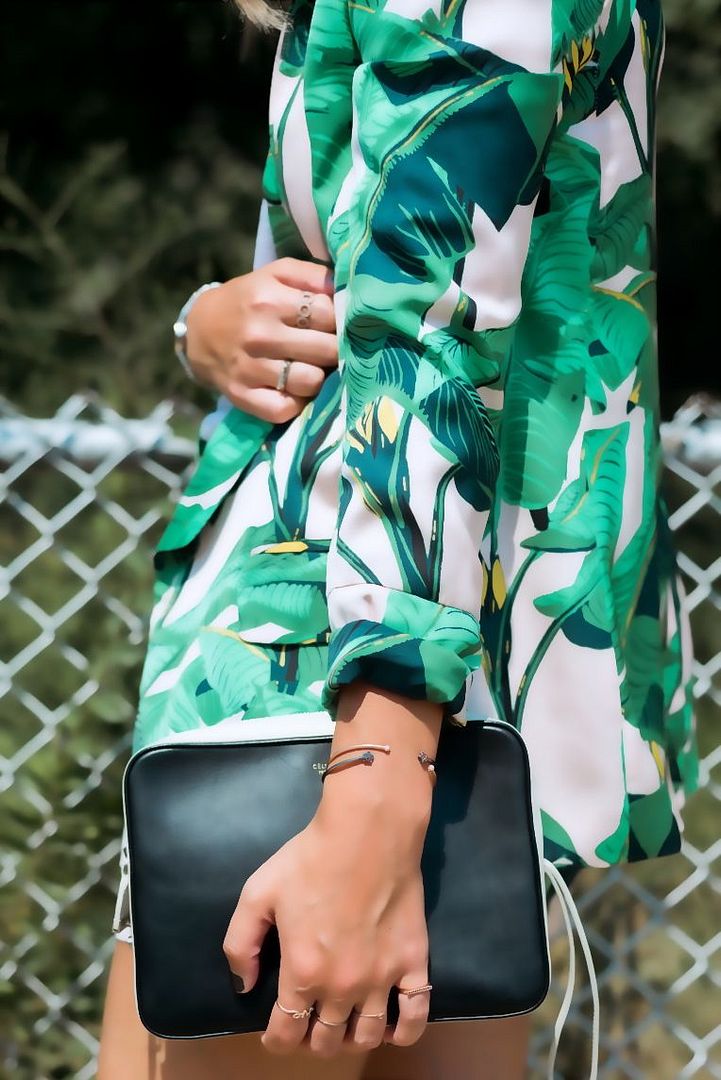 Shorts suit still complete (although I attempt a blazer around the waist for a good throwback, plus it was like 90 degrees that day) but this time I change the shoes and the bag to dress it up a bit.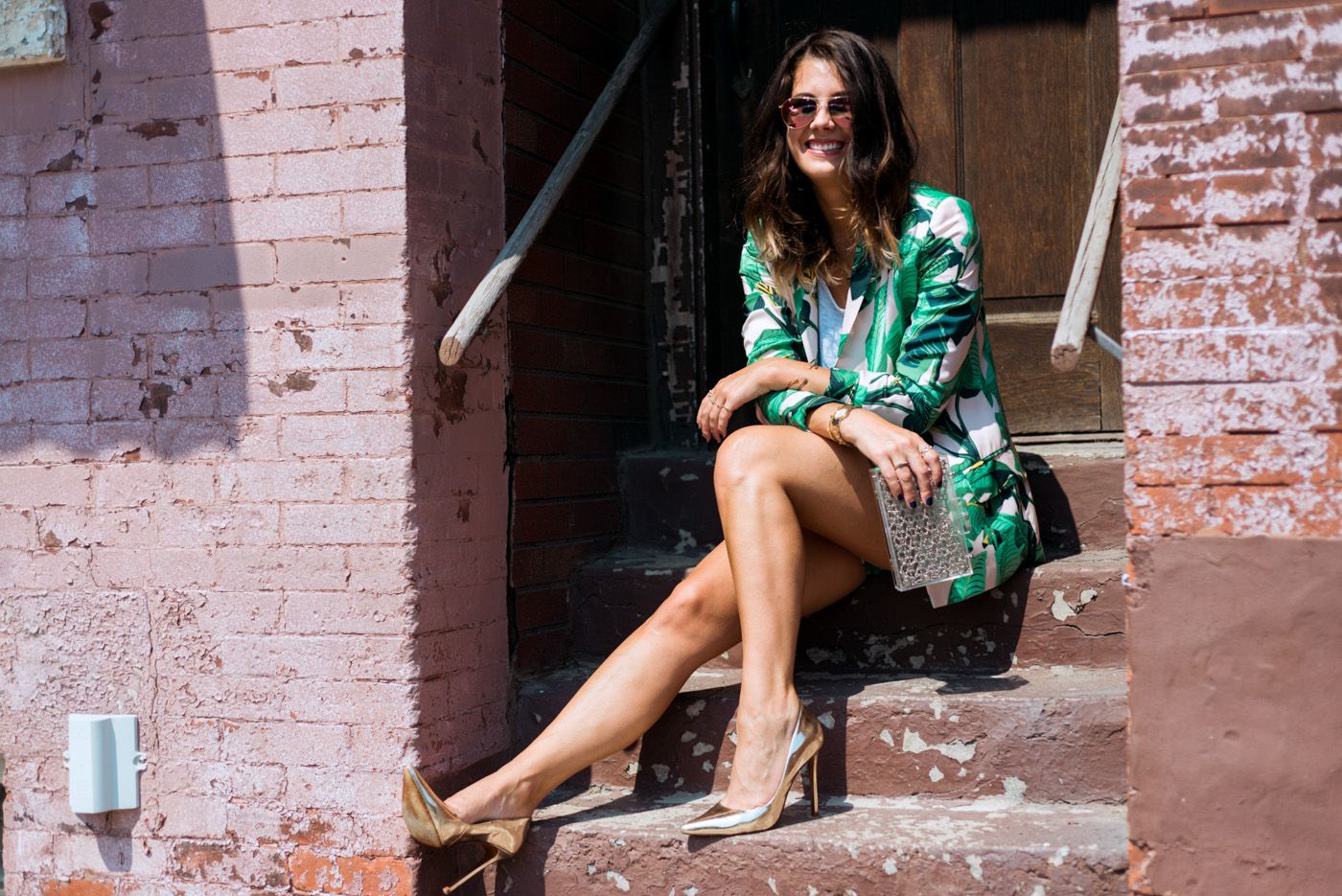 WHAT (am I wearing):
Blazer: Pencey. Shorts: Pencey. Shirt: Zara. Flats: Miu Miu. Heels: Schutz. Sunglasses: Oliver Peoples (aviators), Illesteva (in look 1). Bags: Celine, Mata Hari (look 3). Rings: Dana Rebecca, Iwona Ludyga, Avanessi. Bracelets: Dana Rebecca, Bing Bang NYC. Necklace: Alison Lou.

WHY (am I wearing it):
I've worn this shorts suit several times this spring/summer, whether it's just the shorts, just the blazer or both…so I thought I'd make a post out of it. There's very few changes I made between each look but they really make a difference for the whole vibe. Like I said, the first one is super casual and a little quirky with the sunglasses. I'd wear this running errands during the day or even to lunch with a friend. The second look is still casual but less quirky and more laid back with the added blazer and aviators. I'd wear this to the same occasions as the first one but I'd even wear it to dinner (because sometimes I just don't want to wear heels). The last look I've worn out to a few events (just sans sunglasses because these things are at night…and I understand the sun never sets on a badass but sometimes you just have to lose the sunnies) so changing up the shoes to metallic heels and the clutch to the lucite variety dresses it up a bit. Whoever said you can't repeat a look needs to get a little more creative. Take note from Kate Middleton and I (because we're clearly in the same category of people), and repeat away.
WHERE (can you get the look):

Photos by Daniel Kelleghan
You might want to check out...