Coming off of a weekend where I consumed at least 50 different dishes in 24 hours (thank you Chicago Food + Wine Festival), I'm still in the food mood. Well, I'm always in the food mood BUT I thought I would put my two favorite things together today for the ultimate feeling myself blog post.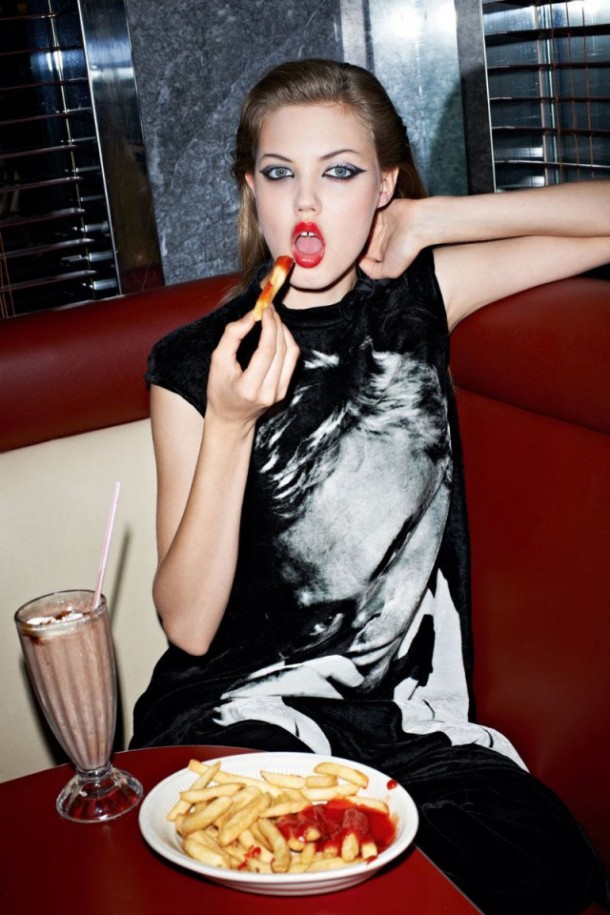 I apologize if I overwhelmed your Instagram feed with food festival pics but you know I can't help myself when it comes to anything edible. Surrounded by that many delicious eats for two days was a dream come true. But this post is not about that — it's about putting fashion and food together, as they so very much deserve to be. I've done food pairings, shared with you the best beauty foods, found the coolest clothes and accessories on the Internet that involve food in some way, and even discussed the idea of fast food trending in fashion. But today I'm taking fashion and food in a different direction (mostly for your viewing pleasure). So let's take a look at some of the best food / fashion editorials. You not only can get inspiration for your next meal, but maybe even your next outfit!
Literally the face I make everytime a photo is taken of me eating food…except I don't look nearly as cute.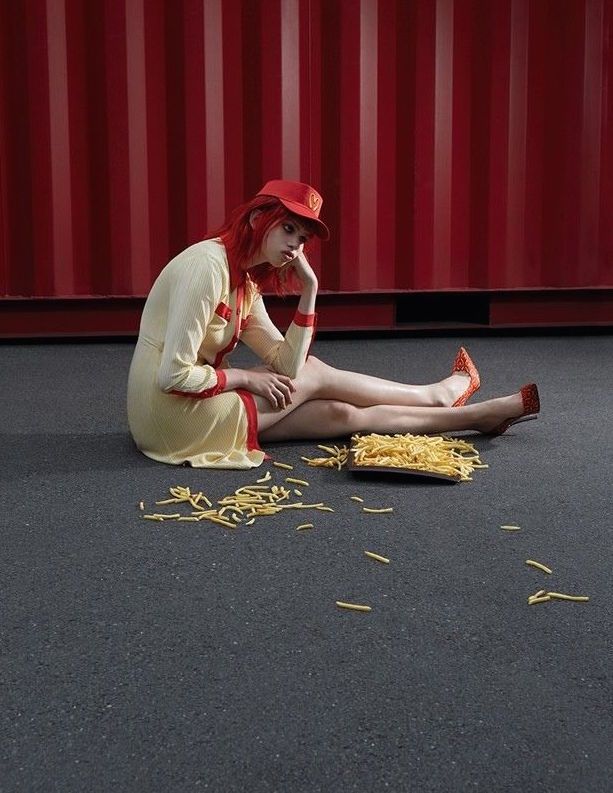 Is this not the saddest photo ever? You can tell she's super bummed she missed that five second rule (can you blame her?!)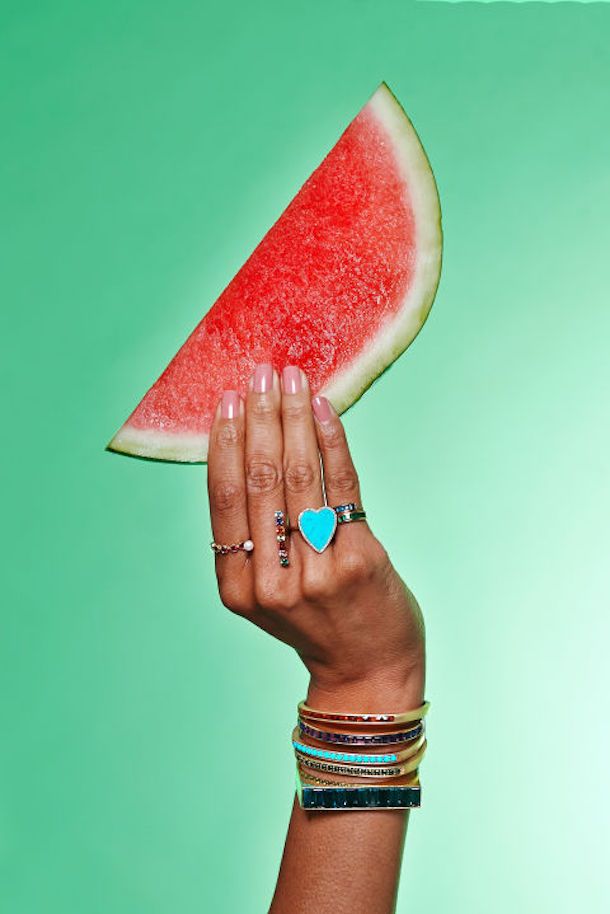 All we need is a surfbort and we're basically Beyonce.
I usually have to unbutton my pants when I eat too much. Shirt unbuttoning is next level shit. YOU GO GIRL.
Just realizing I haven't had a crepe in quite sometime. I think I need to change that…ASAP.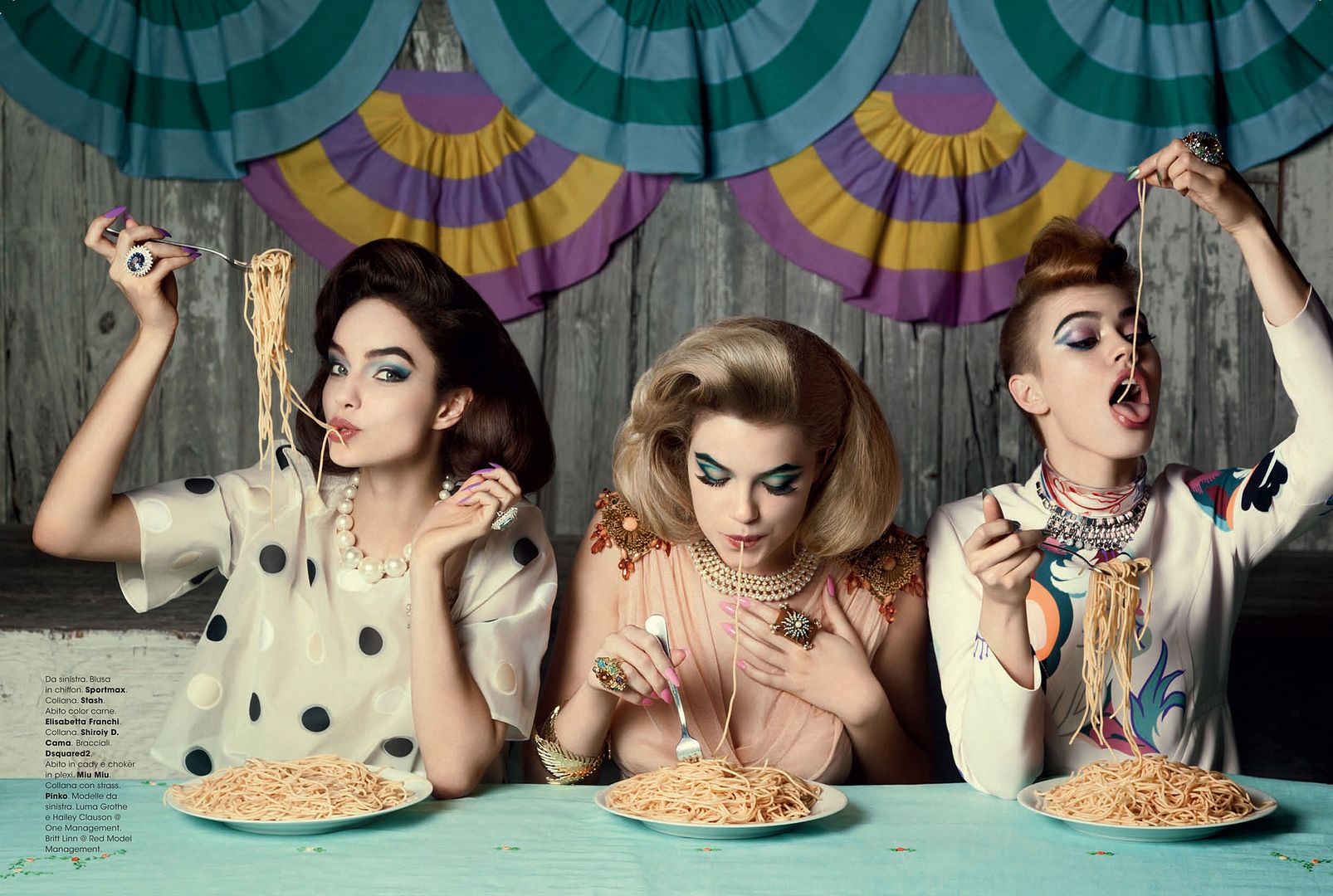 Squad goals.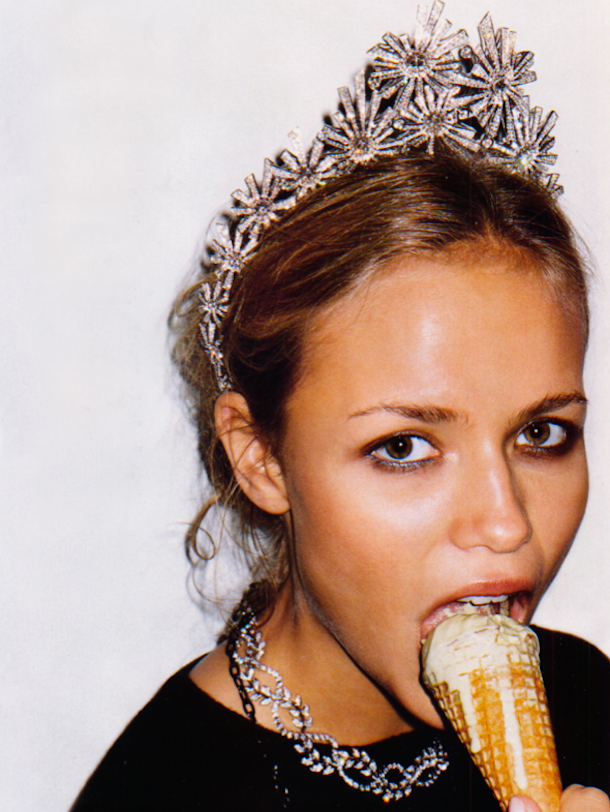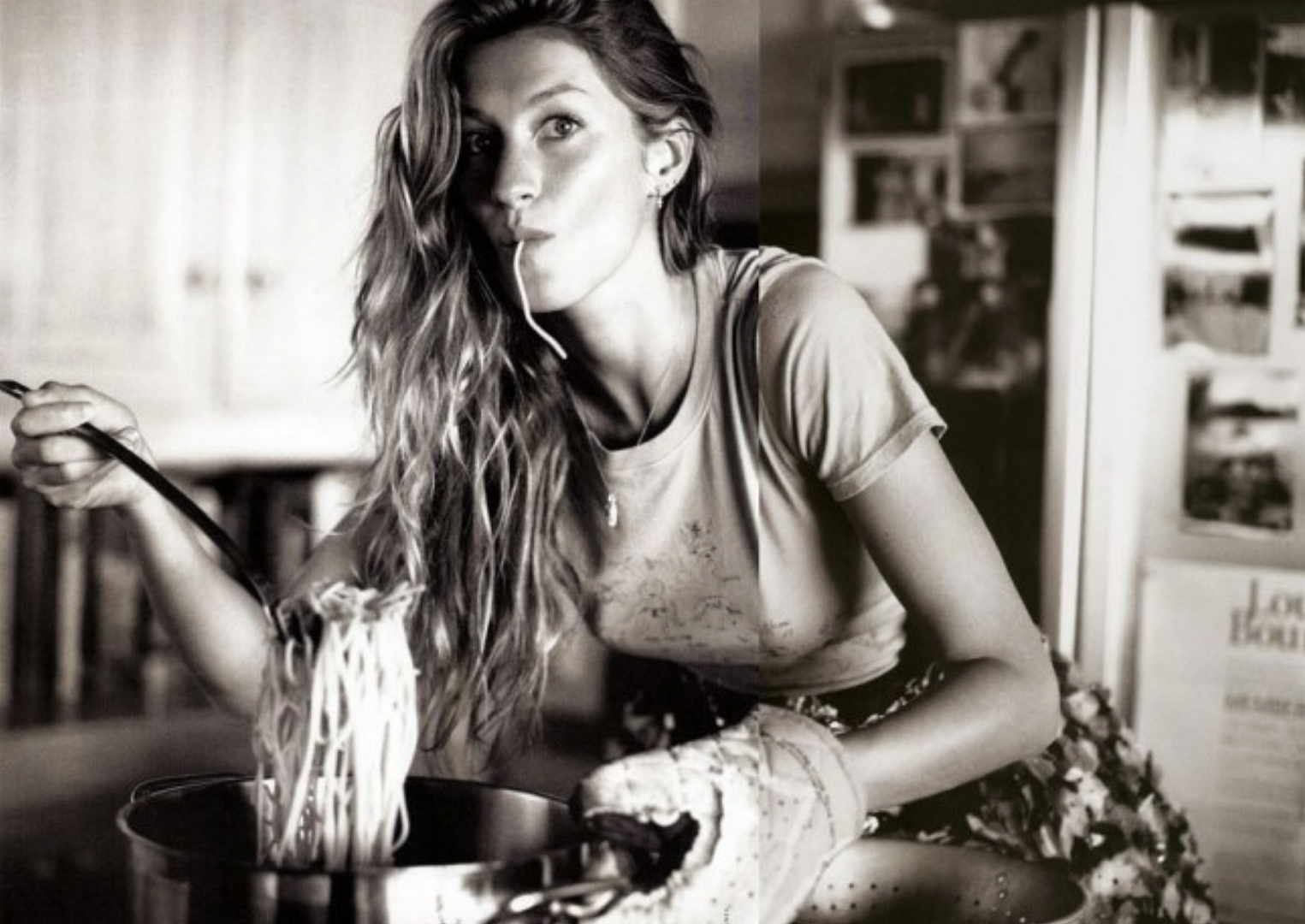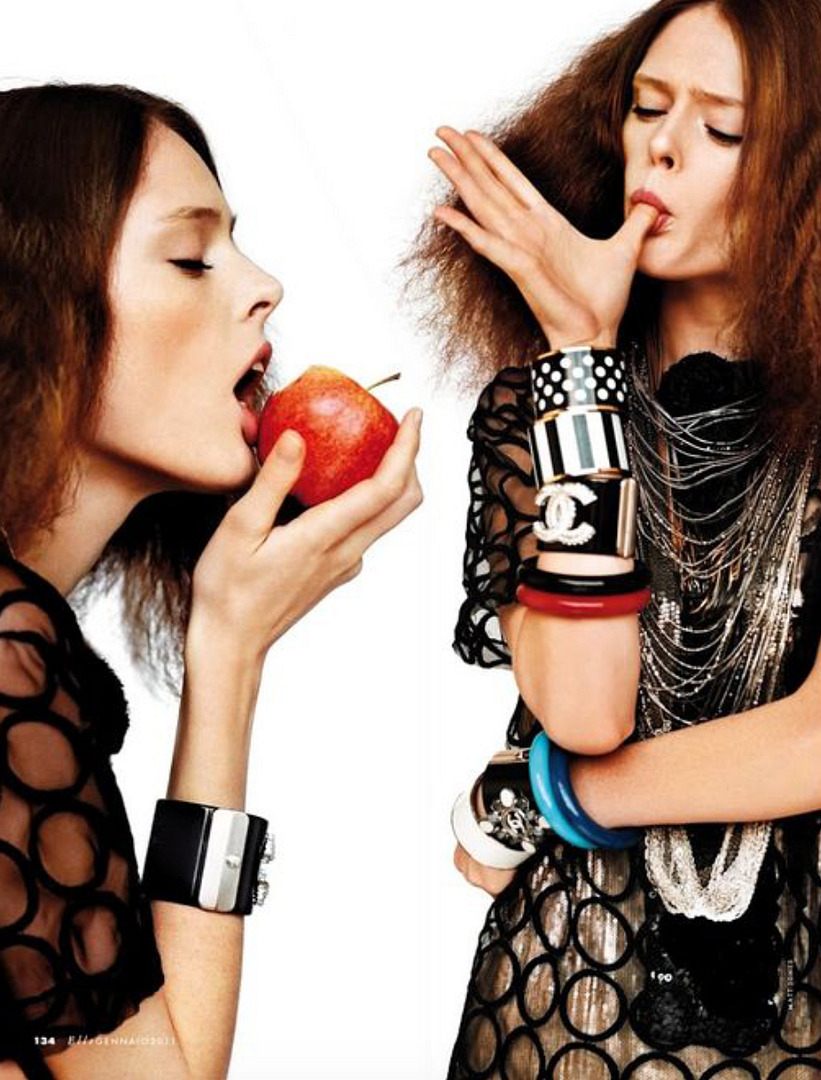 Probably ate that…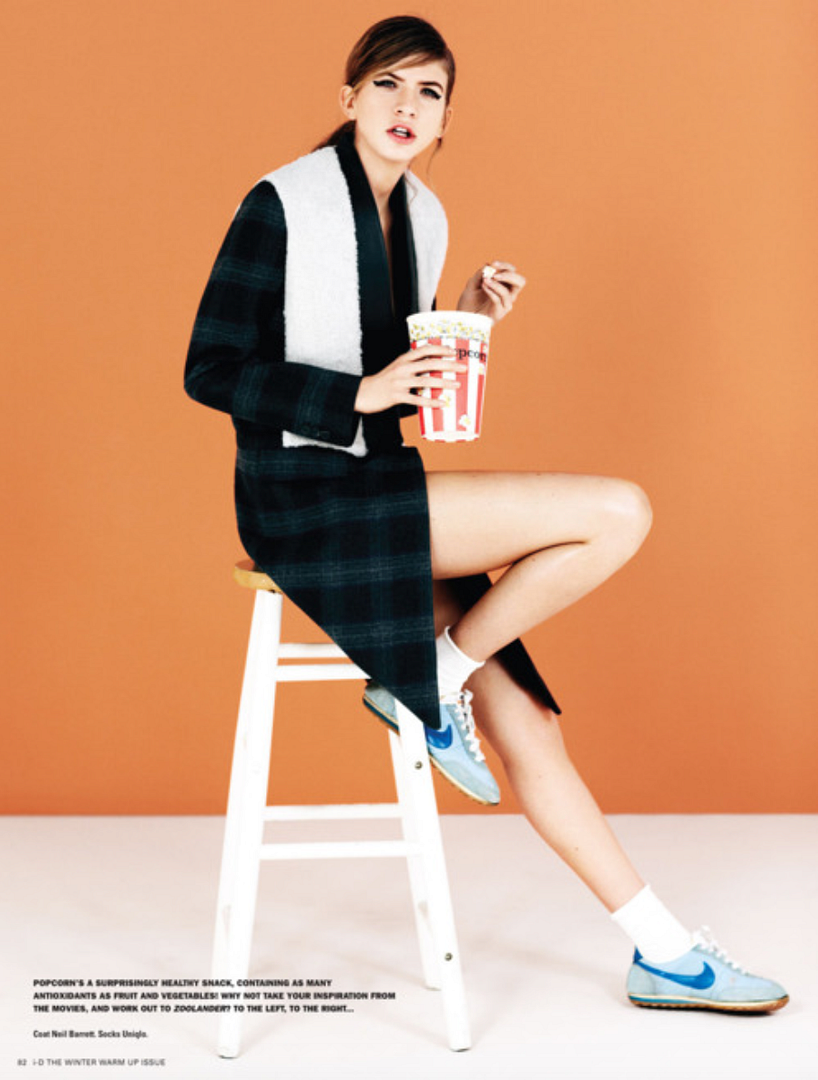 So, is the main course coming soon?? This popcorn isn't cutting it for me.
Life motto: JUST WING IT.
Many say they just can't relate to what they see in the magazines…I officially beg to differ.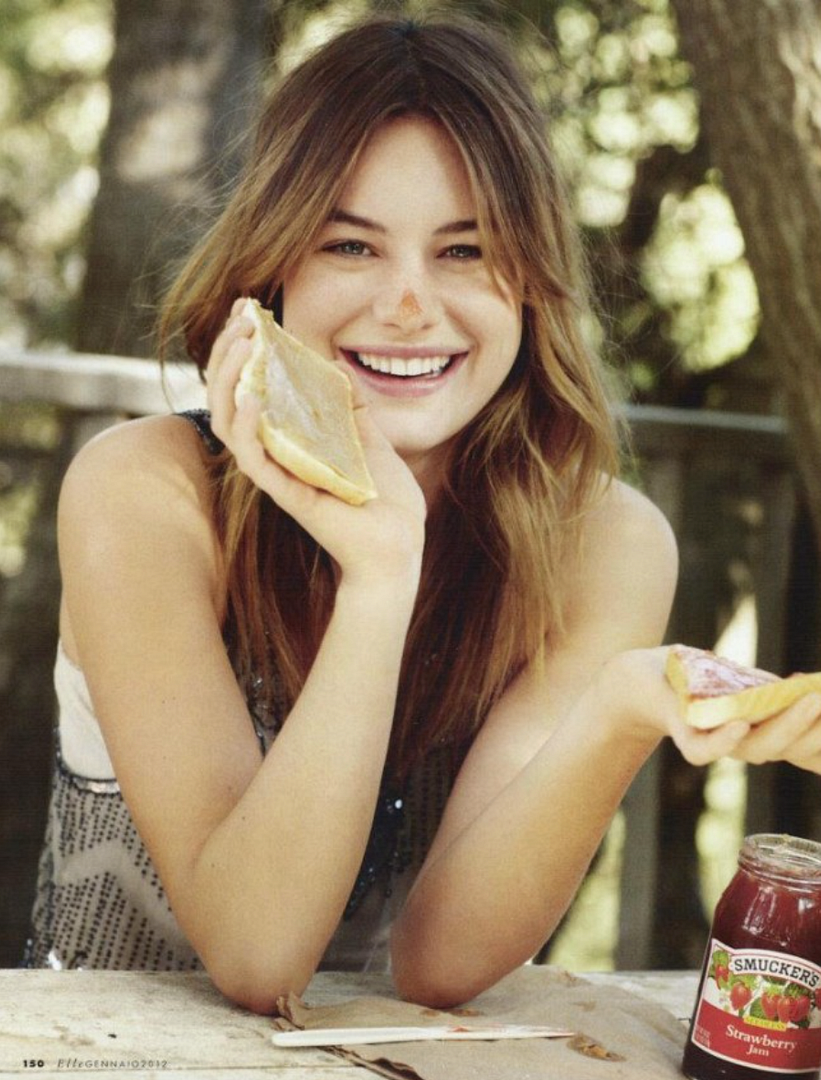 Can also relate to this…except the peanut butter is also in my hair, on my shirt and most likely covering my laptop.
Umm, these aren't gluten-free??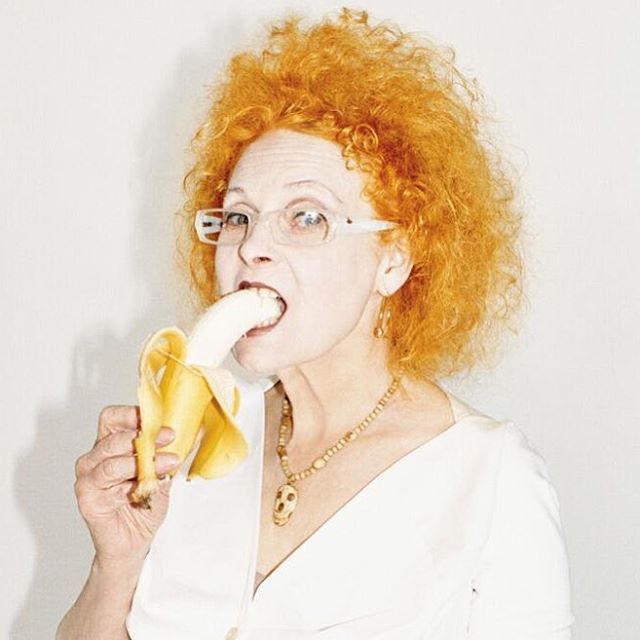 TOLD YOU BANANAS ARE TRENDING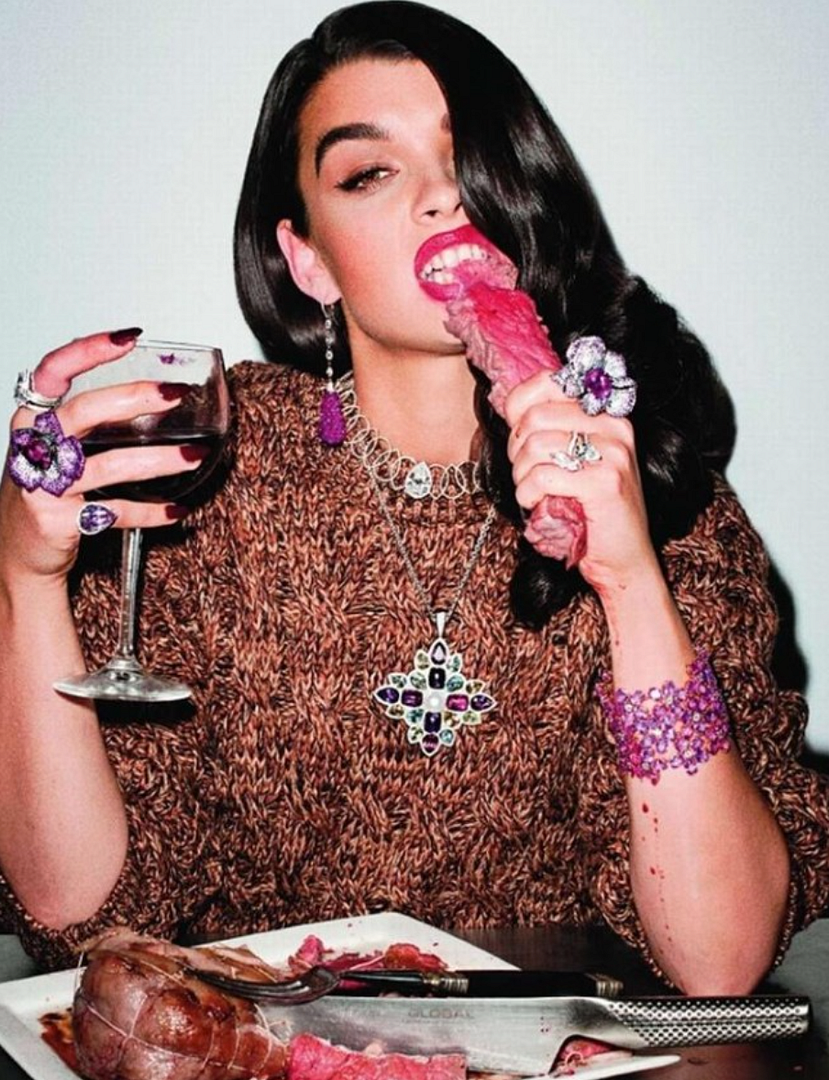 NSFV (NOT SAFE FOR VEGANS)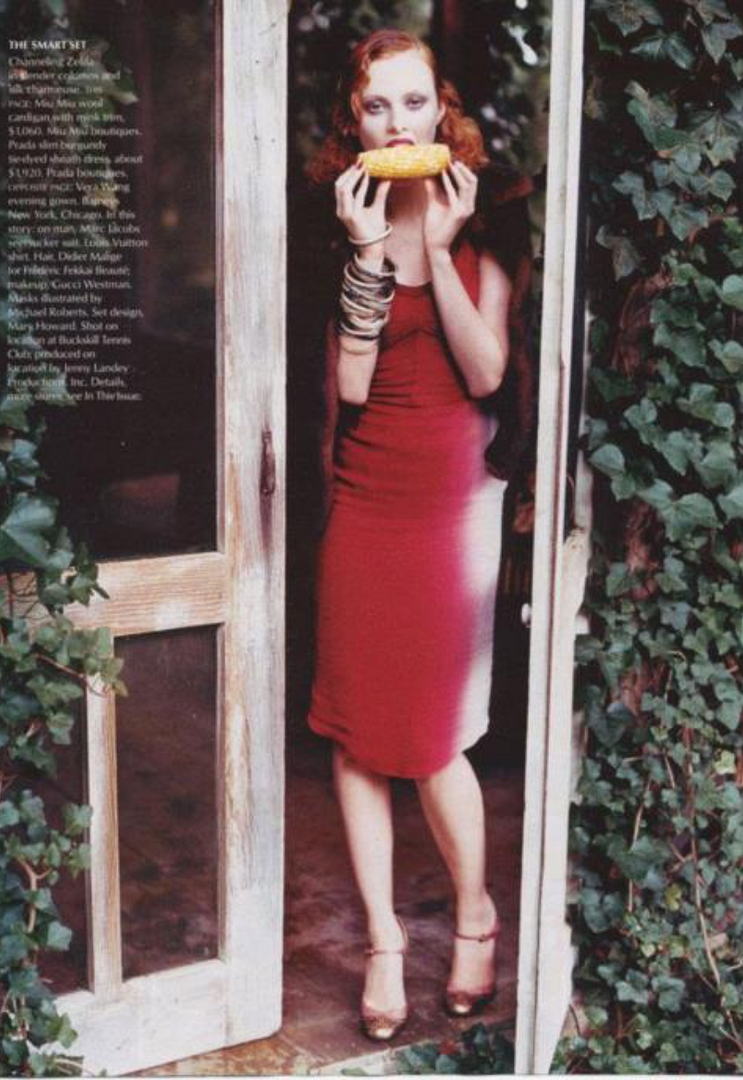 SFV
If Kate doesn't get you to eat your broccoli, I don't know what will.
New obsession: Food For Fashion Zine (which I will be ordering today…and regramming like every week).
—
Are you hungry / itching to go shopping yet? Do you have a favorite food meets fashion editorial? (pictured here or not). If you're looking for even more fashionable deliciousness, check out @groehrs (croissant mini dress, anyone?)
Images via Styleite, Harper's Bazaar, Elle & Pinterest
You might want to check out...