What comes to mind when you think of fringe? Western movies? Gatsby-themed parties? Music festivals? That's what usually comes to mind for me, personally (plus, it can overall just be tacky…and how many fringe bikinis is it going to take for us to move on to a new swimwear trend?). But then Chanel did this whole Paris meets Dallas thing for their Métiers d'Art show in December and I started to feel a little differently towards fringe…and it seems like other designers are starting to do the same.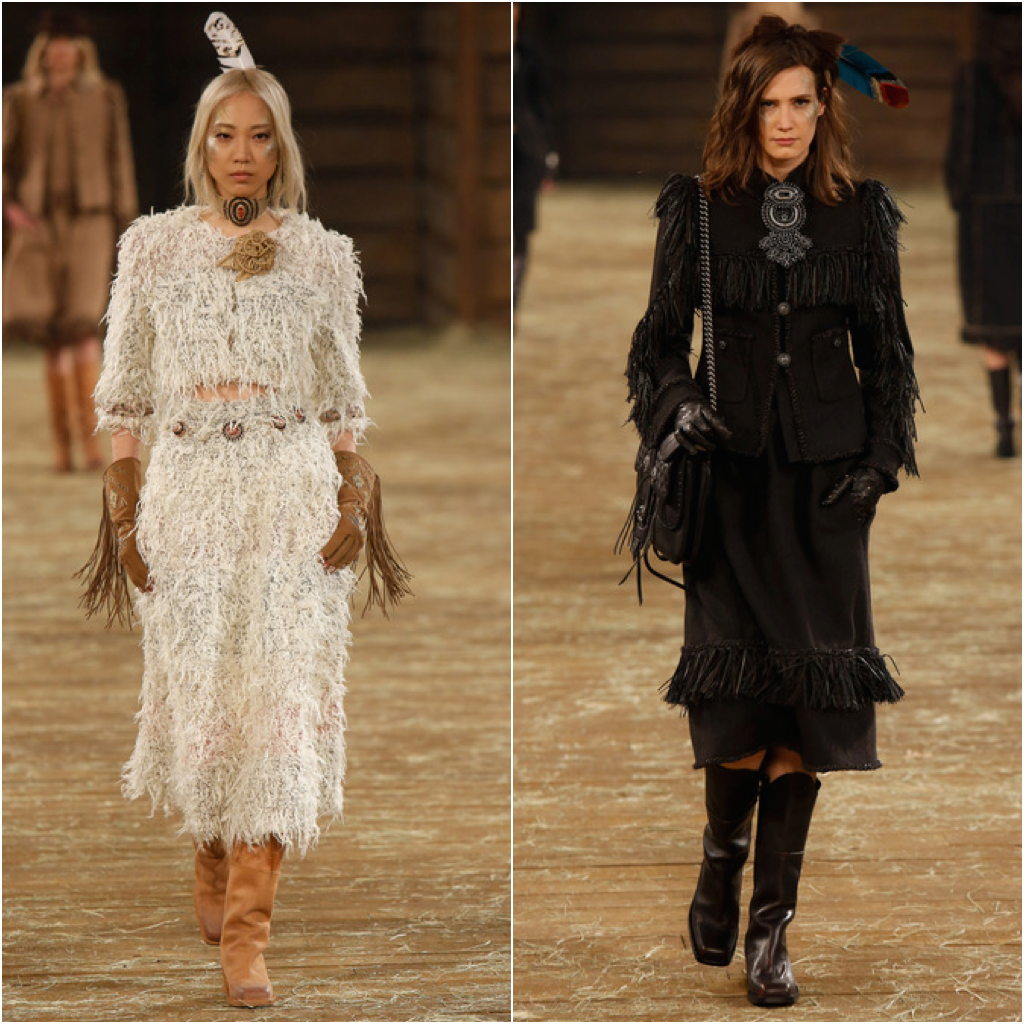 Of course, leave it to Chanel to make fringe look sophisticated and fabulous. But it's not just Chanel making it happen — the first fringe thing I more recently fell in love with is this clutch by The Row. It's almost $3,000 and probably won't be showing up in my closet any time soon unless it happens to make an appearance on eBay in the 3 digits…but it's pretty damn awesome, regardless. However, you probably won't be surprised by my latest fringe obsession. I'll give you a hint — it starts with a Proenza and ends with a Schouler.
Yeah, the PS1 got fringed and I am ALL about it. Just adding little something extra to [what I think is] the greatest bag of all time (sorry Birkin…the Kardashians ruined you) makes all the difference. Plus, it's chic fringe, not trashy fringe…and that's what it's all about, friends.
When it comes to clothing and even accessories, I always love a good texture. So fringe is a nice option that can go casual and cool (like a fringe leather jacket) or elegant (re: the Tibi fringe back dress). But if you really want some good fringe options, Kate Moss x Topshop has a ton of them, including some dressy pieces like the beaded fringe dress and matching jacket. They can definitely fit that 20s theme but they also work for outings other than Gatsby-themed events.
So if you're into the fringe trend and are seeking non-festival looking pieces, here's a little fringespiration…
What are your feelings towards fringe? Are they fringetastic? Frideous? Are they like your feelings towards my terrible fringe puns?
Images via Style.com
You might want to check out...