I think we all know by now that when it comes to fashion, I don't take anything too seriously (or seriously at all for that matter). But if Anna Wintour never smiles, don't we have to all laugh a little on her behalf? I've already talked about funny fashion but today is more about thought provoking clothing and accessories — like, should I put that milk back in the refrigerator or put my lipstick and wallet in it for a night out?
There are some designers with a sense of humor out there who are still making fashion fun, but not necessarily in a Markus Lupfer way but in a making-things-that-look-like-other-things kind of way. We all know Charlotte Olympia for making clutches that look like lobsters, owls, gummy bears and pretty much anything else you can think of…including this.
She's really the queen of making things (mostly bags)-that-look-like-other things. And getting the look for less is pretty easy considering Kate Spade has done a great job designing very similar items for about half the price. Is it ironic that Charlotte is doing Shanghai for Fall and at the same time Kate Spade is doing Tokyo? I think not.
Another name you'll probably recognize is Olympia Le-Tan, whose known for her ever-popular book clutches (although she's great at making those milk carton bags as well). However there are many other designers out there who are also killin' it at making fashion look like…well, not fashion. Whether it's cereal, a cat, a person or even a mouse…here's a few other designers you should know about if you want the ultimate conversation piece.
Yazbukey has to be one of my new favorites (pictured above). Although they do quirky clutches quite well (like most of these other designers) there's a some extra unique pieces that no other designer is doing. Like what, you may ask? Well have you ever seen champagne bottle earrings, a Karl Lagerfeld mirror or a fortune teller hand pin? I sure haven't, but I'm very glad that Yazbukey is now in my life. Plus, wouldn't this make the perfect addition to #ManiMonday?
Another designer that I wouldn't put in this things-that-look-like-other-things category until more recently (although a veteran in the "fashion is fun" department) is Moschino. Having Jeremy Scott as creative director (you know…the guy who makes sneakers with a tail) definitely helps, and with his Fall 2014 collection for Moschino consisting of McDonalds, Hershey's and Sponge Bob references, it was only a matter of time before we got a handbag that looks like a Happy Meal.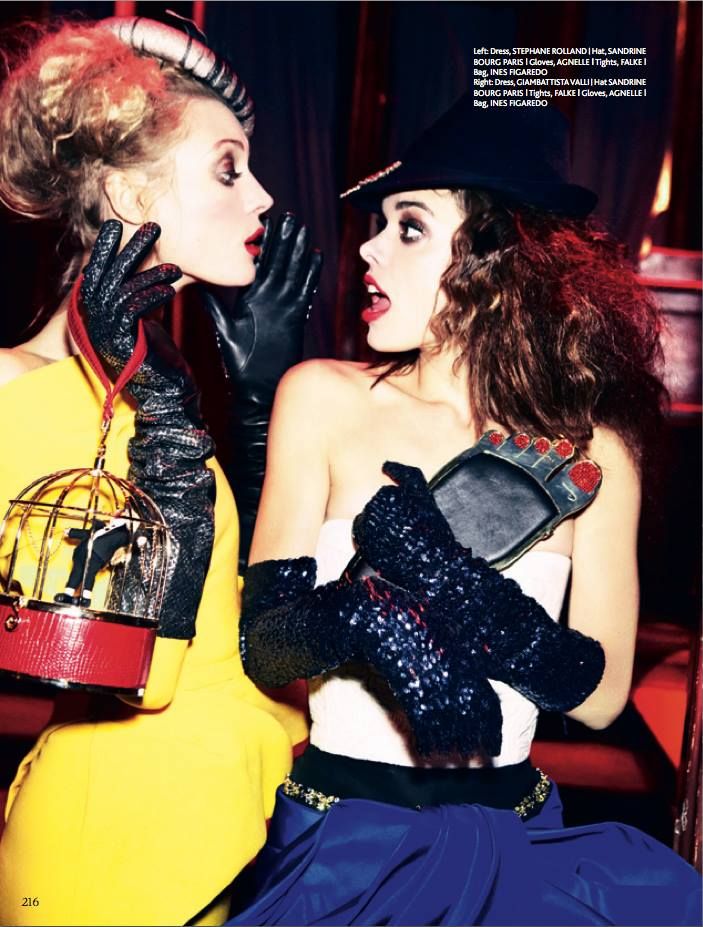 Someone I actually just discovered today is making some very interesting bags — some actually look like clutches (although far from ordinary) and some look like faces or even a skull. Let me introduce you to Ines Figaredo (designs pictured above). Her accessories are pretty out there (I mean, there is a foot as a clutch), but for anyone who likes to take a fashion risk (and can spare no less than four figures for a small bag) should be checking out her designs.
One designer who is not easy to get a hold of here in the states is Muveil (who you may recognize from this post last year). The Tokyo-based label has quite the variety of offerings — they've done collections featuring superhero gear and Wizard Of Oz inspired accessories but you can also find some quirky yet approachable clothing…that you wouldn't necessarily think came from the same brain as a radio clutch.
Last but not least, let's talk about British bag designer Anya Hindmarch. I mostly knew her designs by her signature glitter clutches (although she does a fantastic bucket bag as well), but she's really taken her FW14 collection to a whole new level [of nostalgia]. I never thought you'd be able to wear Coco Pops or Frosted Flakes but she's proved me wrong…and I'm pretty happy about that (and this is how I show my happiness).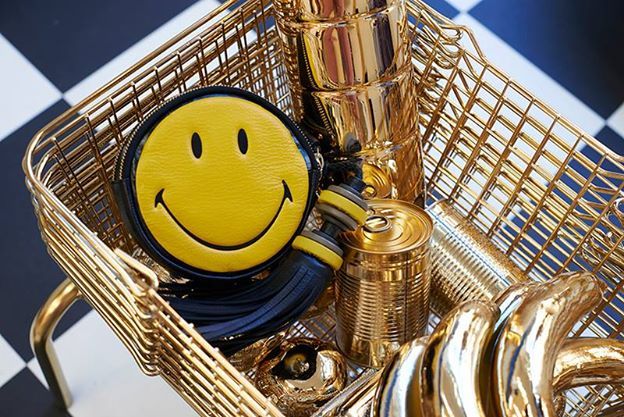 Are you down for this fun fashion? Would you wear something that looks like something else? If so, you can shop some of my favorites below (and tell me your favorites in the comments). And if you have any other designers who fall in this category, be sure to let me know. I'm always looking for more weirdness to add to my wardrobe. But if you hate this, I'd also like to hear from you. I won't be offended…although that smiley face up there will be pretty bummed.
Images via Facebook
You might want to check out...