I am very excited to announce that my favorite nail polish duo, Ginger + Liz, and I have teamed up for a giveaway! Five people will be chosen at random and they will receive two of G+L's new colors, Blowin' Money Fast & Not On The First Date. Check out www.gingerandliz.com to see the new collection…there are some great colors you don't want to miss out on!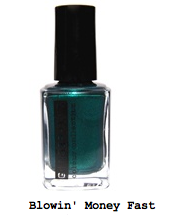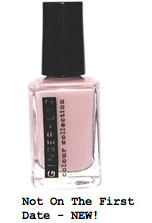 Here's how to enter:
1. You must be following BOTH @ChiCityFashion AND @GingerAndLiz on Twitter
2. Tweet the message: "I want to win some nailpolish from @GingerAndLiz and @ChiCityFashion!"
**Each tweet is one entry…you can retweet the message as many times as you'd like.
3. You must be 18 or older and a US resident to enter.
4. The contest will begin on Monday 8/23 and end at 4pm/3pm central on Friday 8/27.
Good luck!
————————————–
You might want to check out...