Is it too early to start talking September issues? I say no. Especially when, for the first time in history, Glamour is devoting its entire September issue to fashion. Every single editorial page and the issue as a whole will be seen through a "fashion lens."
Can't wait til September? Follow @glamourmag on Twitter and Pinterest. They even dedicated an entire board to #makingsept. I always appreciate when brands are innovative with social media and this is a great way to hype up Glamour readers for the largest issue of the year.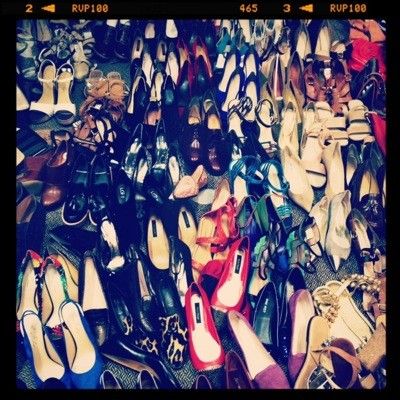 How can you not love a big pile of fabulous shoes?
Picking out the Glamour do's and don'ts for the September issue. And a shameless plug…my picture happened to be in the Glamour do's section of the May 2012 issue!
Here's their Full on Fashion promotional video to get you even more excited!
[youtube http://www.youtube.com/watch?v=ZLpvdywbP2w]
Photos via Pinterest
You might want to check out...