If you have the Internet, I'm sure you've heard by now that Grace Coddington has stepped down as Creative Director of Vogue. This is just as big of news if Anna herself were to peace out from the magazine, but Grace's departure might be the beginning of a domino effect that will shake up the fashion industry in 2016. Let's take a look…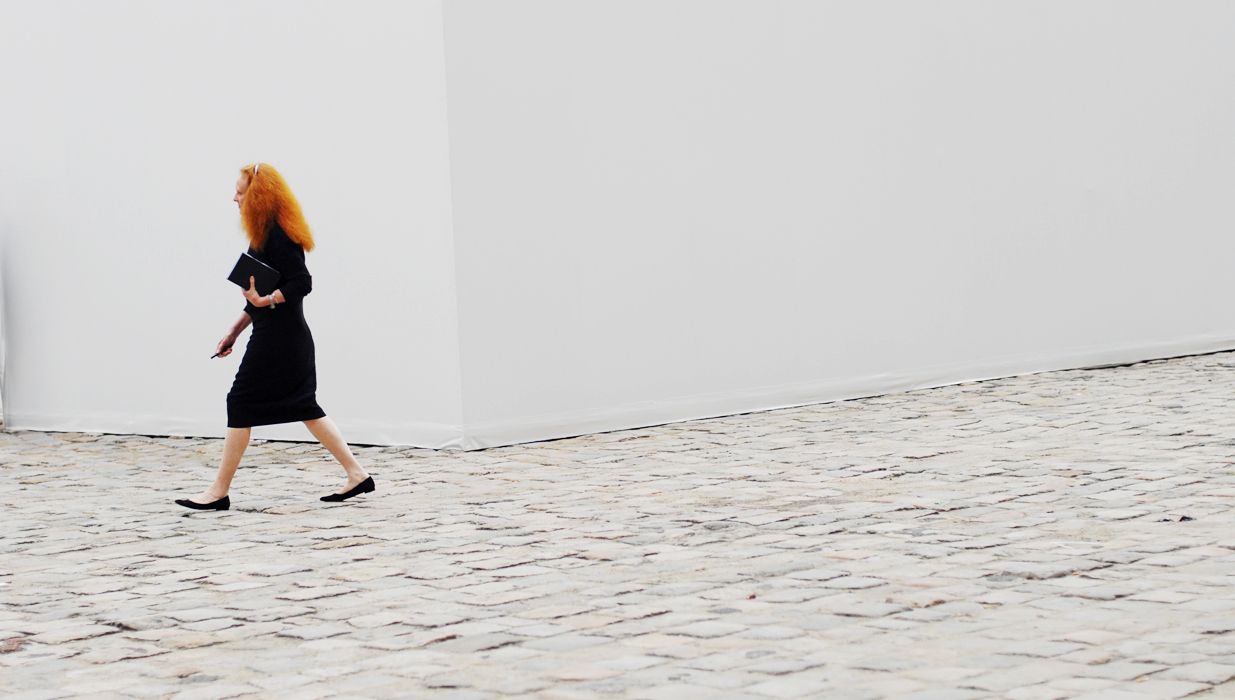 We've already seen a lot of major changes in the last year — Donna Karan leaving her own company, Raf Simons parts with Dior, and our beloved Alber Elbaz no longer at Lanvin (to name a few). These aren't little companies or emerging designers…these are all a HUGE deal. And although Grace isn't a designer, her stepping down at Vogue (along with these other shifts) is just as impactful…if not more.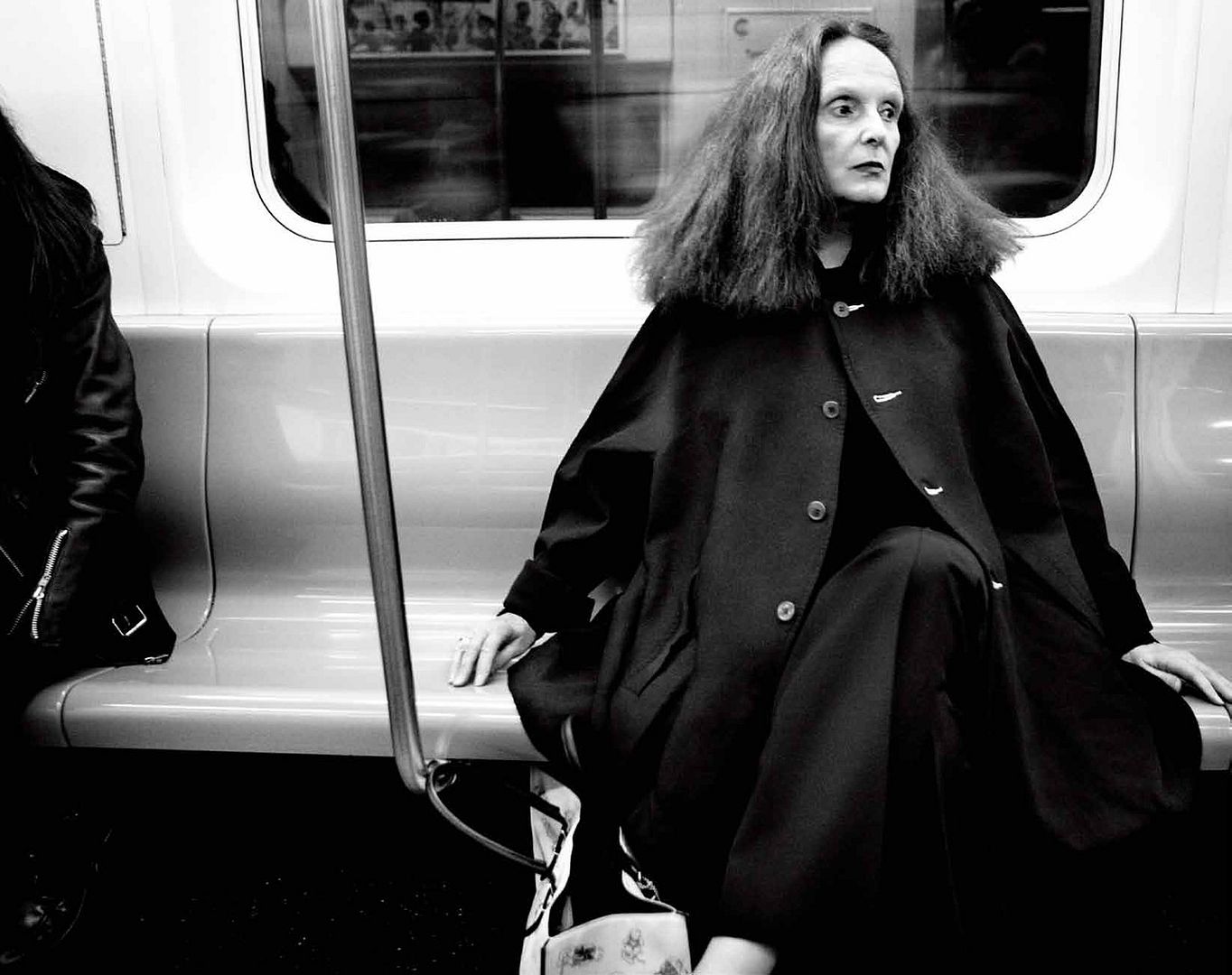 What I personally admire most about Grace is the fact that unlike many people in fashion, she's not trying to be a big celebrity…she's extremely talented (we'll get to her most iconic editorials in just a minute), and she doesn't get wrapped up in all the bullshit that is so easy to fall into. She even said in an interview, "My feeling has always been that people should concentrate on their jobs, and not all this fashionable 'I want to be a celebrity' shit." I LOVE YOU, GRACE.
One of my favorite quotes from her memoir — "I still weave dreams, finding inspiration wherever I can and looking for romance in the real, not the digital, world." Not looking for inspo on Insta? It's unheard of 2016. And you know what? I APPRECIATE THE HELL OUT OF THAT.
Someone who respects the industry she's a part of, contributes to said industry in such a tremendous way, and knows her style and doesn't care what anyone has to say about it…now that's #GOALS, my friends.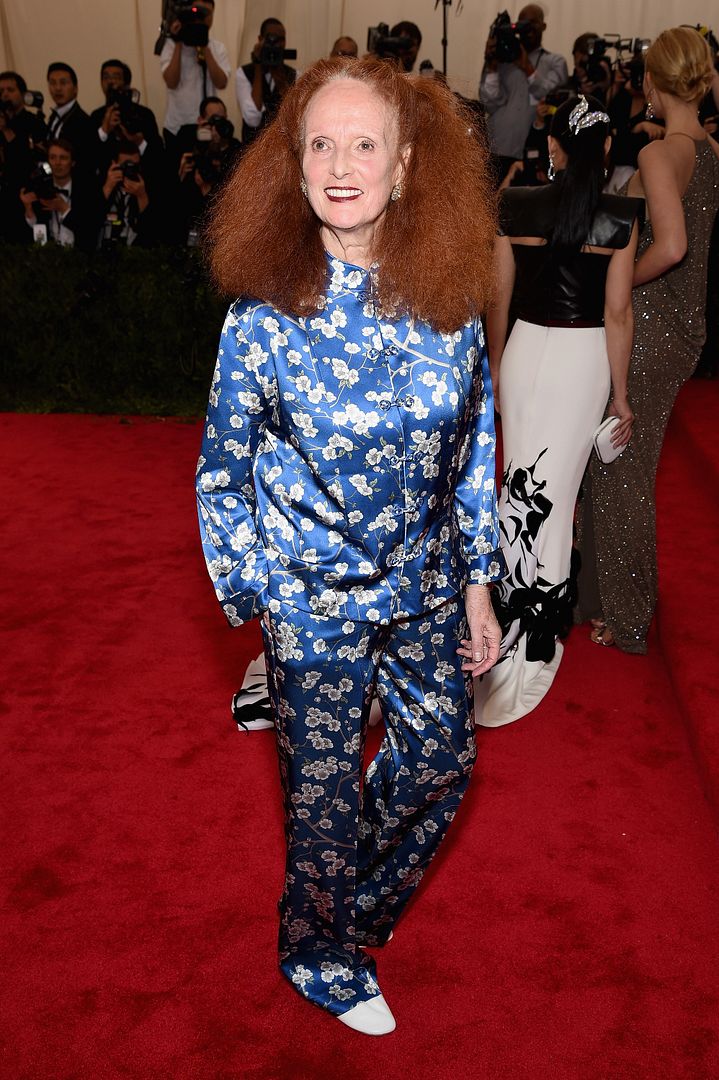 So what's next? According to BoF, Grace is simply stepping down as Creative Director but will remain Creative Director At Large. Although I never really understood any of those "at large" roles…it always seems like a title just to keep yourself associated with the publication. Seriously what would you put on your resume under "responsibilities"? Anyway…she will still work on Vogue shoots but this will be the first time she can work on outside projects. And I cannot wait to see what those projects entail…I'm sure they will involve cats (her love for cats is like my obsession with dogs).
I am curious to see if this will affect Anna Wintour, as we've already had so many major industry shifts…that one (along with Grace's) would really take the cake (that no one will eat because hey, it's fashion). The two have worked together for nearly 28 years…I can't imagine that having zero effect on Anna (although we know she'd never show it…the woman does have the ultimate poker face).
So back to those editorials I briefly mentioned. No one does them like Grace. NO ONE. They're artistic, whimsical, innovative and extremely memorable. Sometimes more is more. Sometimes less is more. But they always leave me wanting more! These are just a few of the many pieces of art she brought into our lives (like how is there not a Grace Coddington museum of editorials??)
Having serious FOMO I wasn't invited to this slumber party.  (Vogue, May 2011)
BOWIE LIVES ON (Vogue, November 2001)
I would have paid much more attention in history class if it looked like this (Vogue, May 2004)
Naomi is such a talented model she can invite you into bed yet imply you'll never get in bed with her…all with one look (Vogue, March 1998)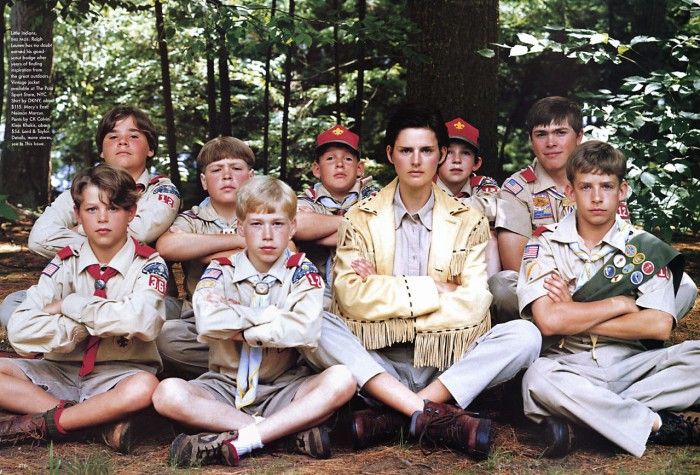 That fringe jacket though… (Vogue, June 2001)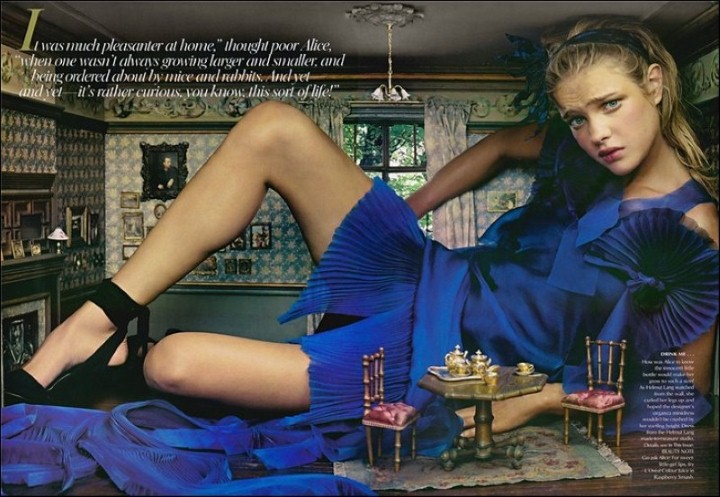 My claustrophobia is totally kicking in but this Alice in Wonderland themed editorial was pretty spectacular (Vogue, December 2003)
The making of Grace Coddington: The Karen Elson story. (Vogue, August 2008).
—
And I'll leave you with that! Would love to hear what you think of this whole thing (Grace stepping down, Grace in general, Grace and Anna, Anna and Vogue, Vogue itself, how this all will affect the industry, what you're eating for lunch today, what you think Grace eats for lunch…those are just a few options).
Images via Vogue, New York Times, & Fashion Gone Rogue
You might want to check out...