How much longer can I get away with street art backgrounds for What Why Where posts before you start turning on me?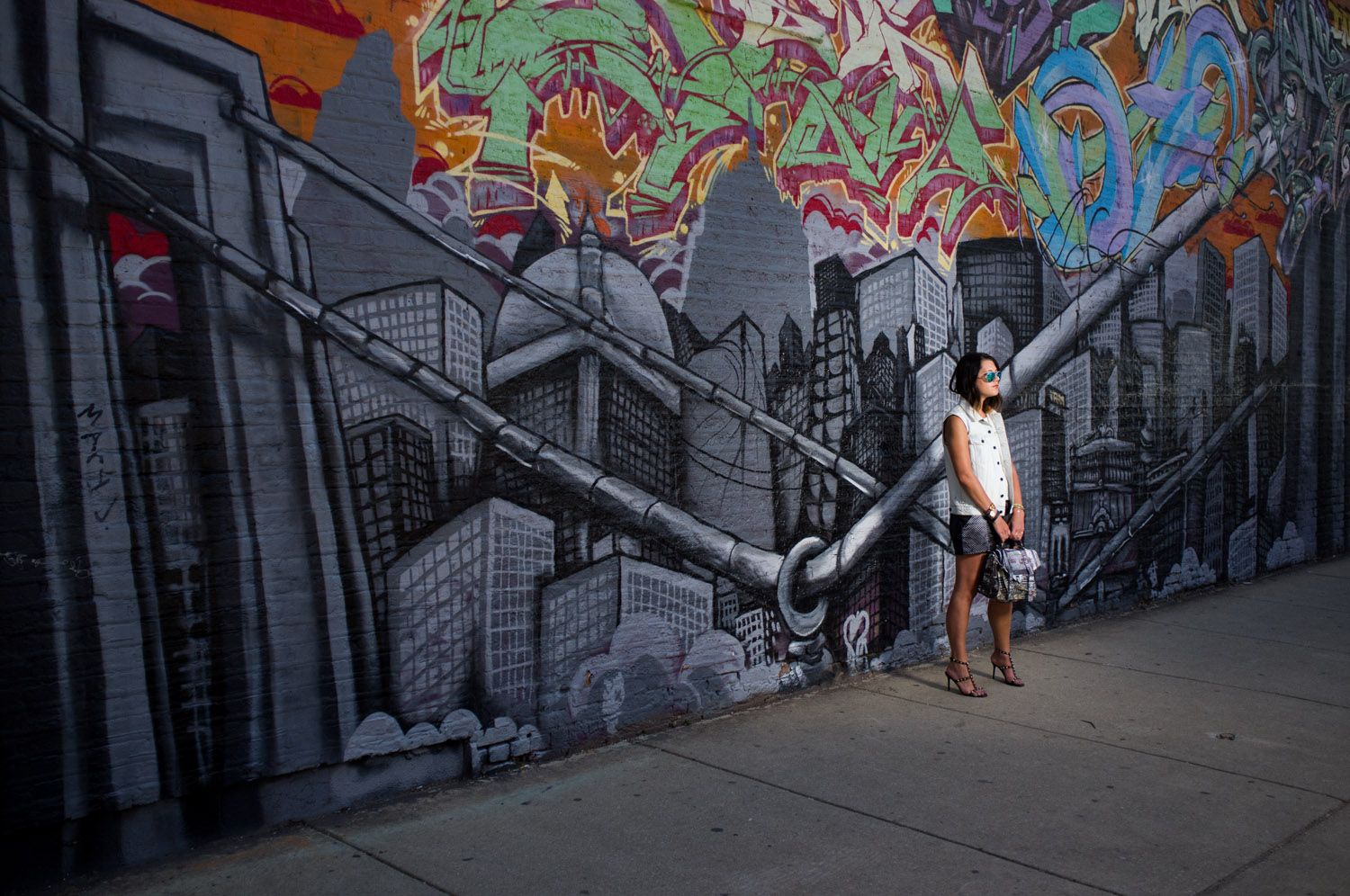 I'm willing to take my chances.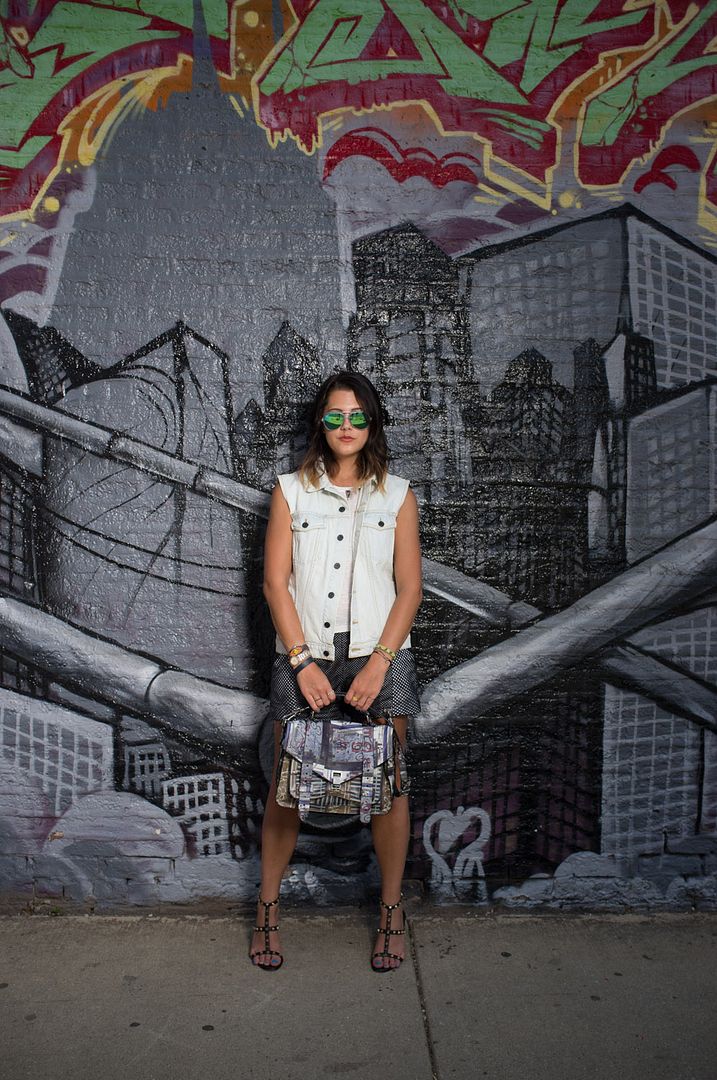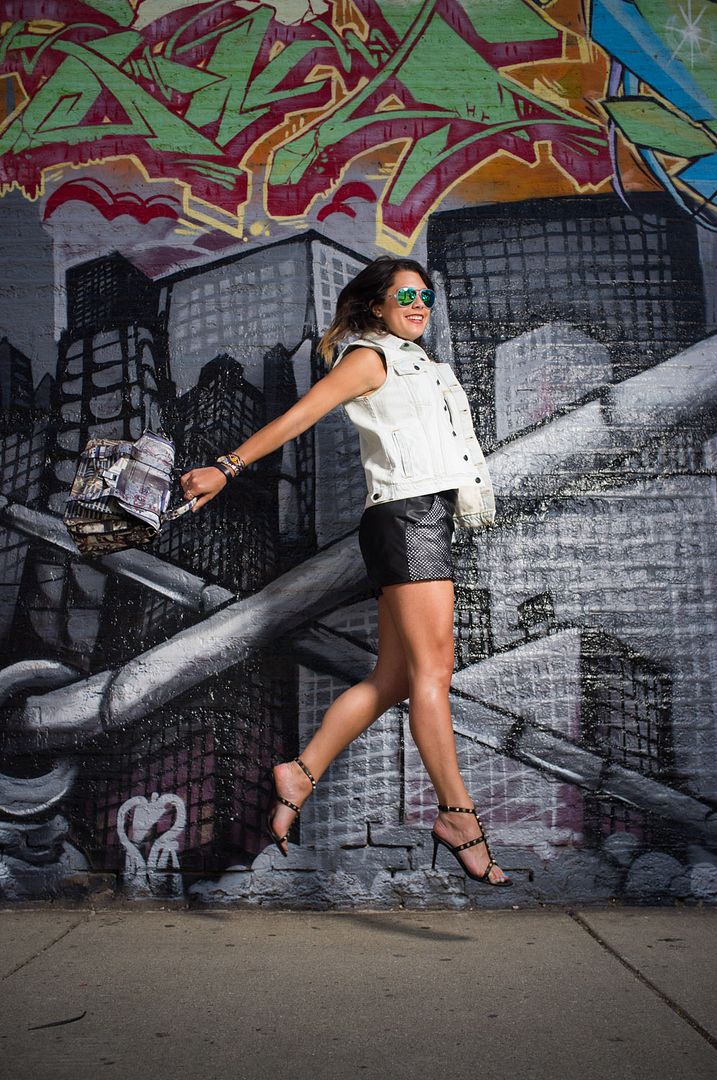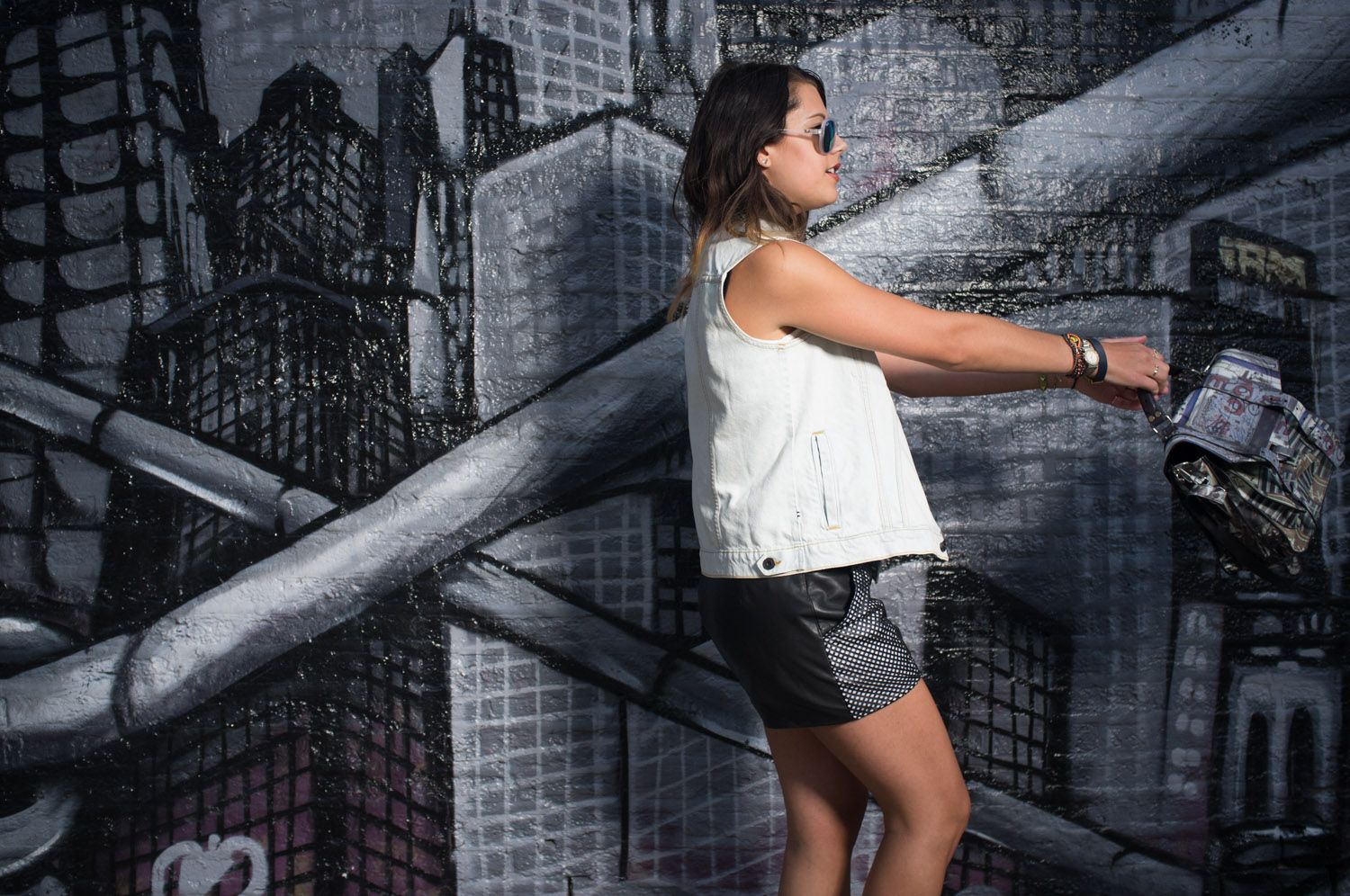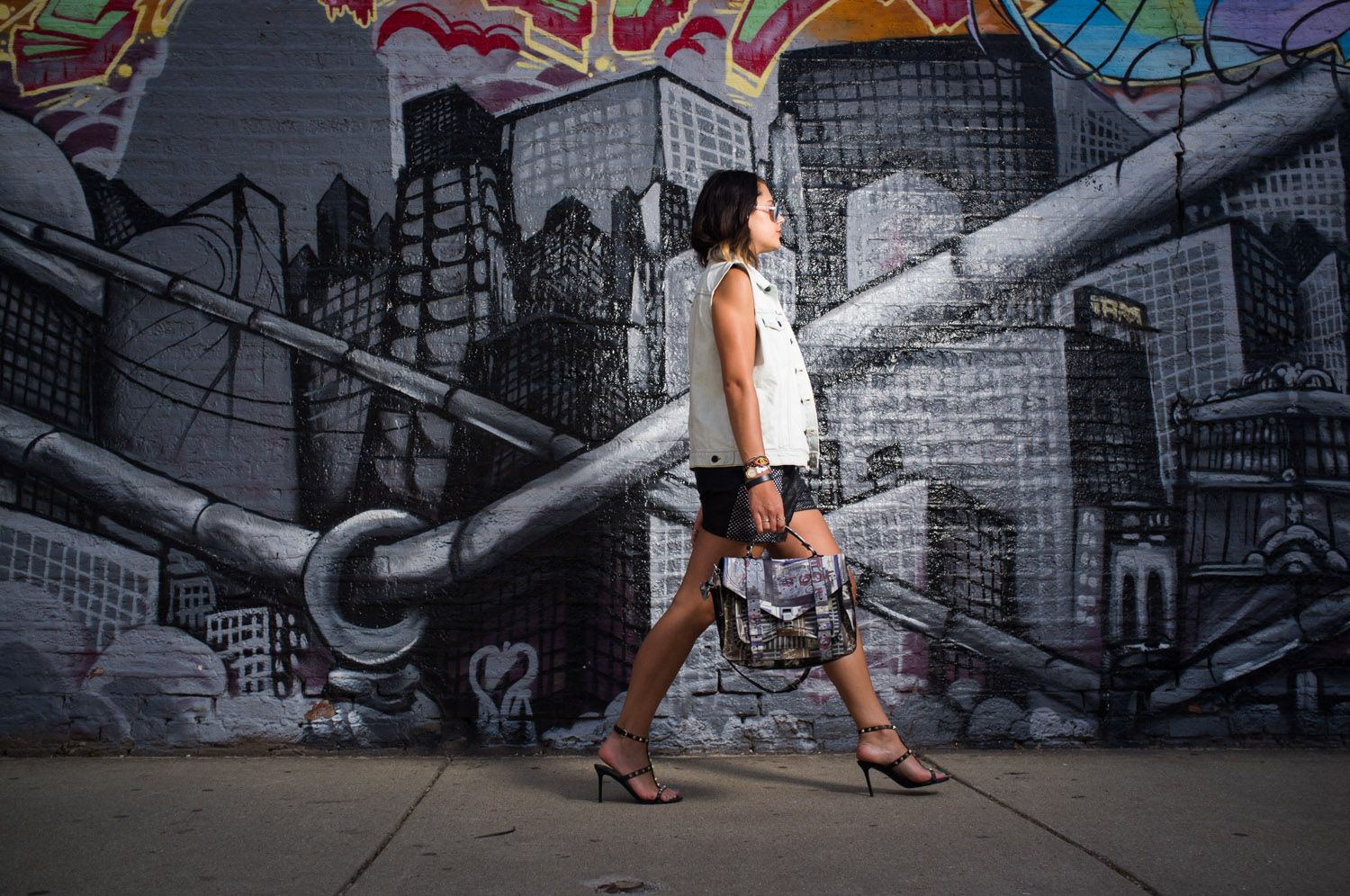 WHAT (am I wearing):
Vest: Proenza Schouler. Shorts: Ohne Titel. Shirt: Bless'ed Are The Meek. Sunglasses: Ray-Ban. Heels: Valentino. Bag: Proenza Schouler. Rings: Cartier, Dana Rebecca, Jules. Bracelets: Valentino, Celine, DANNIJO, Dana Rebecca. 

WHY (am I wearing it):
Because it was 83 degrees the day we took these photos. That's why. And just to give you an idea what it's like to live in Chicago (if you don't already)…these were taken two days ago, and it's currently 42 degrees. So now that my weather complains are out of the way, let's get to it. I typically never wear heels with shorts. If I need some height, I'll do a wedge but heels with shorts can be tricky. And by tricky I mean can easily look hooker-ish. These heels are on the low side and have no platform so if I'm going to do a heel with shorts, it's going to be my trusty Valentino's. I recently got these shorts at the Ohne Titel trunk show at Ikram (which was awesome because I got to meet the designers and see their Fall collection, once again, in person). Because the shoes and the shorts are on the "tough" side, I thought I'd lighten it up with a denim vest. I've never worn a denim vest before (at least post-1999) so this was new for me. And because I can't help myself…some graffiti on graffiti. You know I had to do it.
WHERE (can you get it):

Photos by Dan Kelleghan
You might want to check out...