You know when you meet someone and everything they do makes you smile? Like they could just stand there and look angry, but you'd still be grinning uncontrollably? Well that's how I feel about this guy….
(in a completely non-romantic way of course)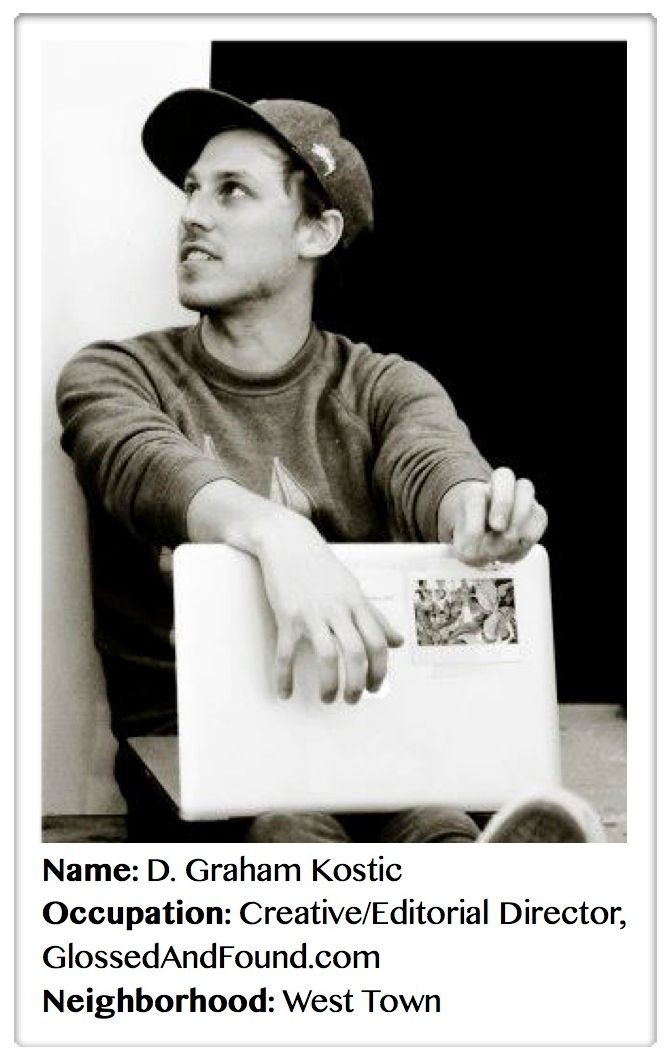 Graham Kostic (oh, I'm sorry D. Graham Kostic…apparently the D stands for dashing) is the Creative and Editorial director of one of my favorite websites, Glossed & Found. I really cannot brag about him enough. But I'll do my best…
Yes, I like Graham because he's super nice and puts up with me creeping on him every time I see him, but I really respect the guy for his creativity. Have you seen Glossed & Found? It not only looks incredible visually but the content is like nothing you've ever seen before. And we have Graham to thank for that. Just watch the videos…and you'll see. I even had the honor of being in one (but I liked Graham way before that).
This post is about style, right? Almost forgot. Pretty much every time I see Graham he's in a really cute button down, great fitting pants and some fantastic shoes. He definitely likes to have fun with fashion (one time I saw him in a Mickey Mouse printed shirt…and it was everything) and I of all people really appreciate that.
So let's talk to [dashing] Graham Kostic now, shall we?
What's your favorite thing about Chicago?
Calling an impromptu half day on a sunny summer Friday followed by a walk through Lincoln Park and a glass of rose…and a few oysters on the patio at Mon Ami Gabi by the Zoo.
What do you love most about your neighborhood?
My main squeeze and I just recently finished renovating a home. We moved back from Boston last April, lived in the new place a few months before construction started and we just recently moved back in. So we're brand spankin' new to the neighborhood. And our brand spankin' new house is just perfect.
What do you think of fashion in Chicago?
Women in Chicago are very chic and carry themselves with such authority. And there is a creative spirit and a playfulness that is refreshing. In fact, it's these types of local style stars that inspire G&F. Just like them, we don't take ourselves too seriously, we're playful and bold, and we look damn good 24/7.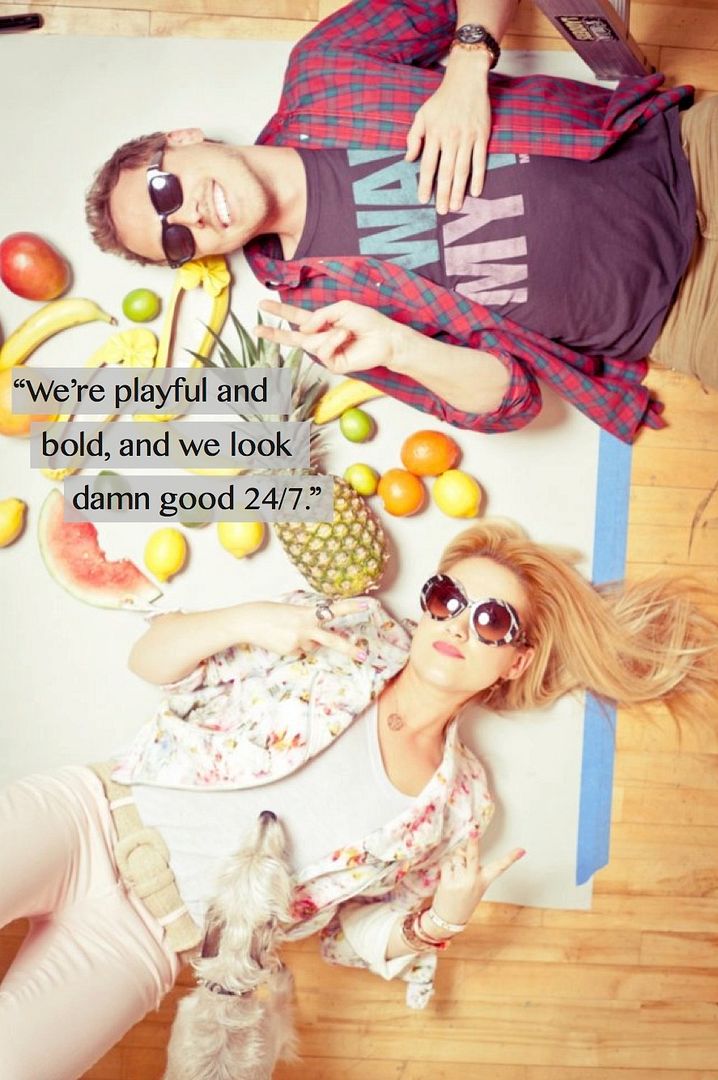 Go-to restaurant in Chicago is?
The Oyster Bar at Shaw's Crab House.
Advice to out-of-towners?
Andersonville is worth the cab ride to check out. From the perfectly curated Brimfield antique store to the chicly wacky Woolly Mammoth, Clark Street is my go-to Saturday morning outing that is void of  tourists.
The best part about your job?
Collaboration. As G&F grows, so does our family. And I love watching the people we interview and work with succeed in their endeavors. From developing a charity box set of drink recipe cards from our favorite past guests with Suitor stationary to working with Helen Berkun as our go-to stylist for our monthly fashion features, my main thrill is doing cool things with cool people. And it's a great feeling to have a brand that is associated with being happy, being nice and looking good. It makes it easy to truly love what I do. 
And even as we grow, one of my favorite things is the relationship that G&F producer and filmmaker Emily Hard and I have developed. She's been involved from the very first interview and is so dedicated to our brand. I couldn't be able to do what I do for G&F without her sharp skill and point of view.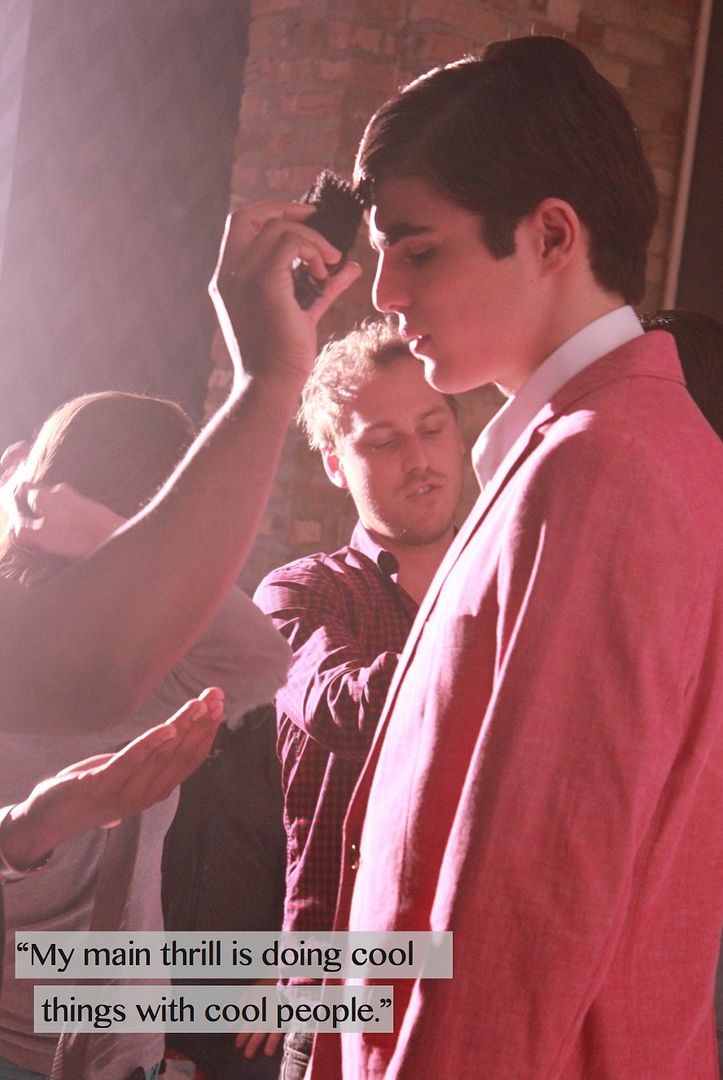 What impact does fashion have on your life?
GlossedandFound.com is an online video magazine with heavy fashion + beauty content. From the day to day perspective, my goal at Glossed & Found is right there in the name: to Find the new. And when it comes to fashion, it's fantastic to find exciting new things in the city and be able to cover them in a creative and unique way.
If I had all the money in the world I would wear….
The exact same things I wear now. But if I really had all the money in the world, I'd probably travel three times as much; produce my own TV show; Buy a cute little house on the beach; Send more flowers.
When I was a kid I wanted to be…
On Broadway. Or an archaeologist.
I describe my style as…
Casually chic. Simple and charming. Positively myself.
—
Thank you Graham for letting me crash your shoot and allowing me to post these sub-par photos. Be sure to check out glossedandfound.com for the editorial and video (yes, you'll get to see more of those really good looking male models seen above). And just because, you should follow G&F on Twitter and give them a good like on Facebook.
You might want to check out...