Whether you're sick of hearing about it or tired from all the shows, I'm sure we could all use a fashion week break. And what better excuse than the tackiest celebrity red carpet of the year? Well I guess the number one answer would be any awards show on MTV but number two — The Grammys. Was anyone special enough to get their hands on the brand new Fall 2013 clothes for the red carpet? Let's find out…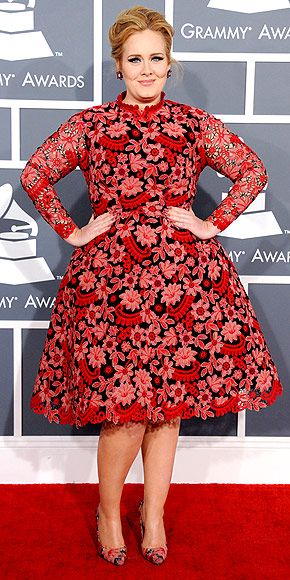 Adele in Valentino Spring 2013 Couture
Remember when she used to just wear black? Those were the good days.
Carrie Underwood in Roberto Cavalli
Uneventful.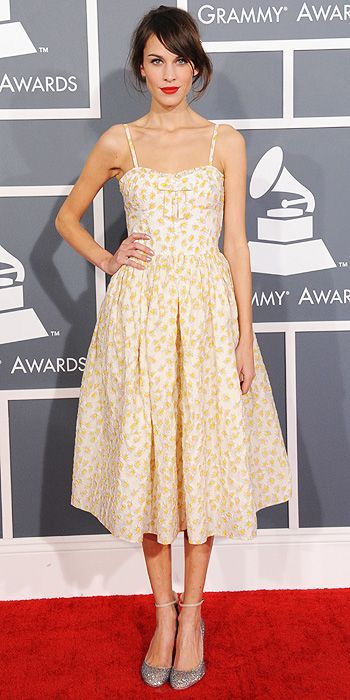 Alexa Chung in RED Valentino
Well if this doesn't scream GRAMMYS then I don't know what does. And if you haven't figured it out yet, this is internet sarcasm.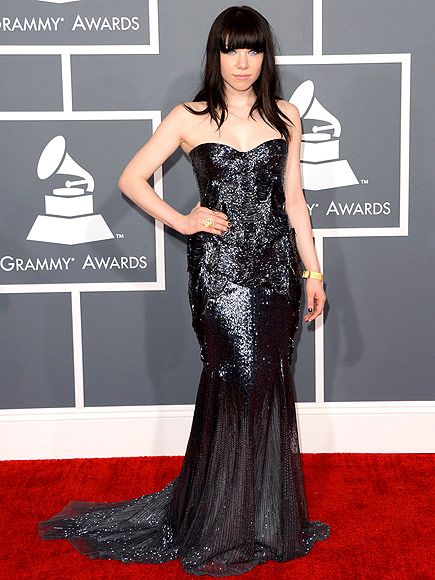 Carly Rae Jepsen in Roberto Cavalli
Carrie and Carly both made me realize I despise this silhouette. At least I learned something from this.
Alicia Keys in Alaia
THIS is how you show skin without looking slutty. They should really teach a college course on this art…seriously.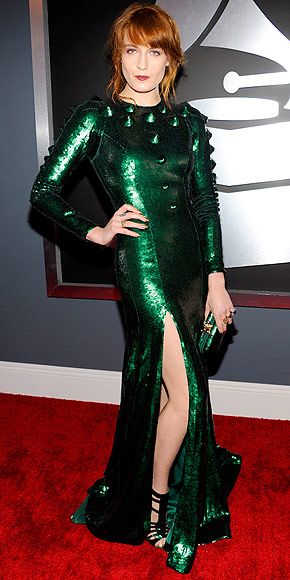 Florence Welch in Givenchy Fall 2009 Couture
I'm calling this "dino chic." This is actually a compliment.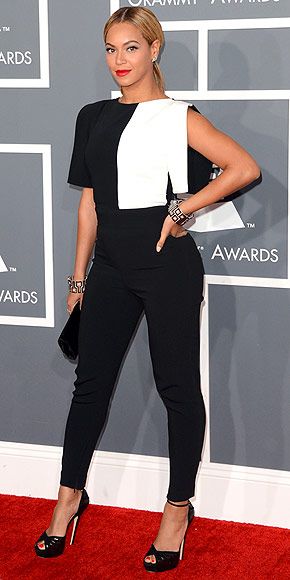 Beyonce in Osman
Could have done a funkier shoe but otherwise…WERK.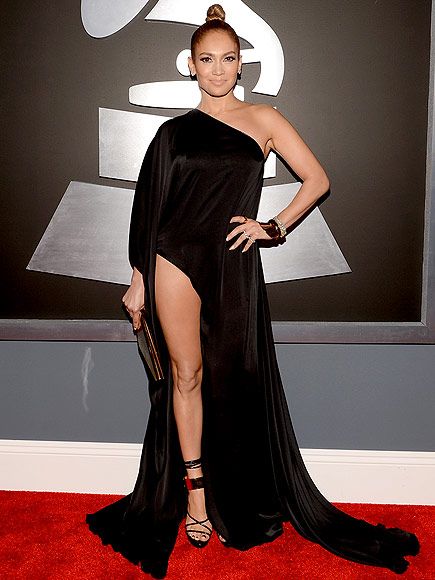 Jennifer Lopez in Anthony Vaccarello Spring 2013
This leg thing needs to stop happening.
Ashanti in Tony Ward Couture
NO. MORE. LEG.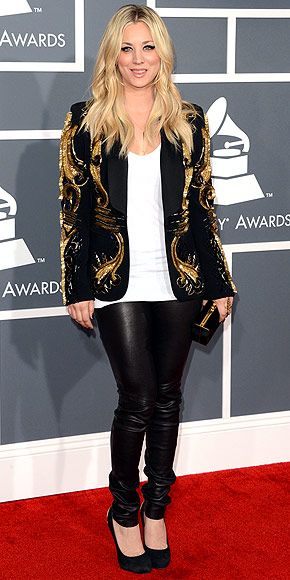 Kaley Cuoco in Amen
Leather pants, black and gold blazer, white t-shirt…I obviously like where this is going but the styling is way too ordinary for an event like the Grammys. I would wear this to dinner…at at diner…and with better shoes.
Allison Williams in KaufmanFranco
You'll never win me over with a strapless sparkly gown. Ever.
Katy Perry in Gucci Resort 2013
The color, the boobs, the hair. I just can't get on board with any of it.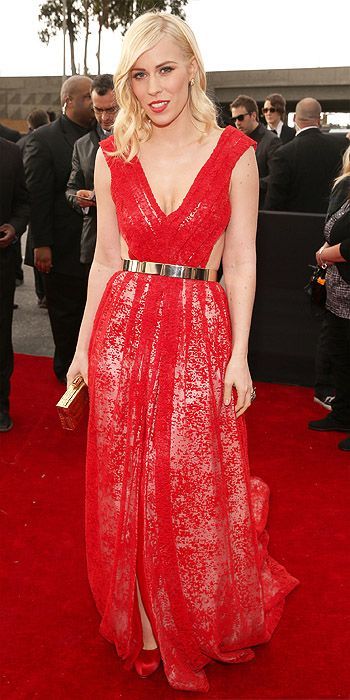 Natasha Bedingfield in Emerson Spring 2013
If this wasn't so damn shiny, I'd so be on board. Well, almost. Ditch the shine, ditch the shoes and then we're good to go.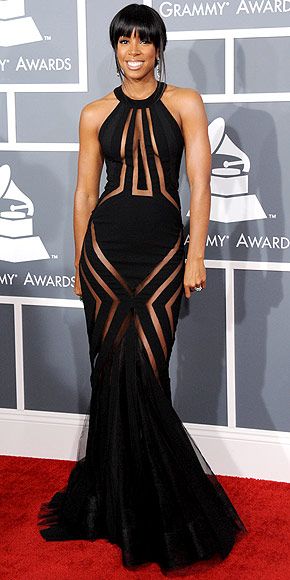 Kelly Rowland in Georges Chakra Spring 2013 Couture
I just have to throw it out there that this totally looks like it could be in Alexander Wang's Spring 2013 collection. Otherwise, it's a ballsy move but works for the occasion.
Nicole Kidman in Vera Wang
She definitely wins for most disappointing (especially after killing it at the SAG Awards).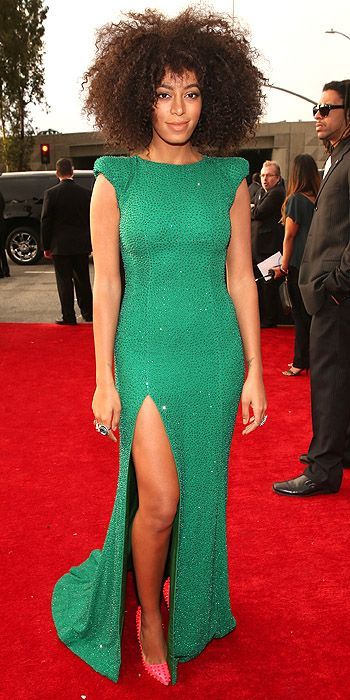 Solange Knowles in Ralph & Russo Couture
I usually love everything Solange wears but I am really not a fan here. I appreciate the effort with the pink shoe but it's just not working.
Taylor Swift in J. Mendel
She always wears neutrals and it's quite frustrating, but I love how the metallic detail gives this look some edge…something Taylor desperately needs.
Rihanna in Alaia
This doesn't happen often but I'm giving my best dressed pick to a RED DRESS. Yes, Rihanna looks KILLER here. She could have gone really slutty for this event so I'm really happy to see her looking so elegant and rad at the same time.
—
There were a ton more celebrities but I had no idea who most of them were, so I thought I'd stick to these ladies.
And clearly no one was special enough for Fall '13. Hoping that will change at the Oscars. Any favorites from the Grammys?
Photos via People.com
You might want to check out...