There are many categories when it comes to trends — we have color trends (remember when you couldn't survive Fall 2012 without oxblood?) there's silhouette trends (PEPLUM '13!!) accessory trends (currently: flat mules) and that leads me to today's trend topic…designer trends, specifically those of the Gucci variety.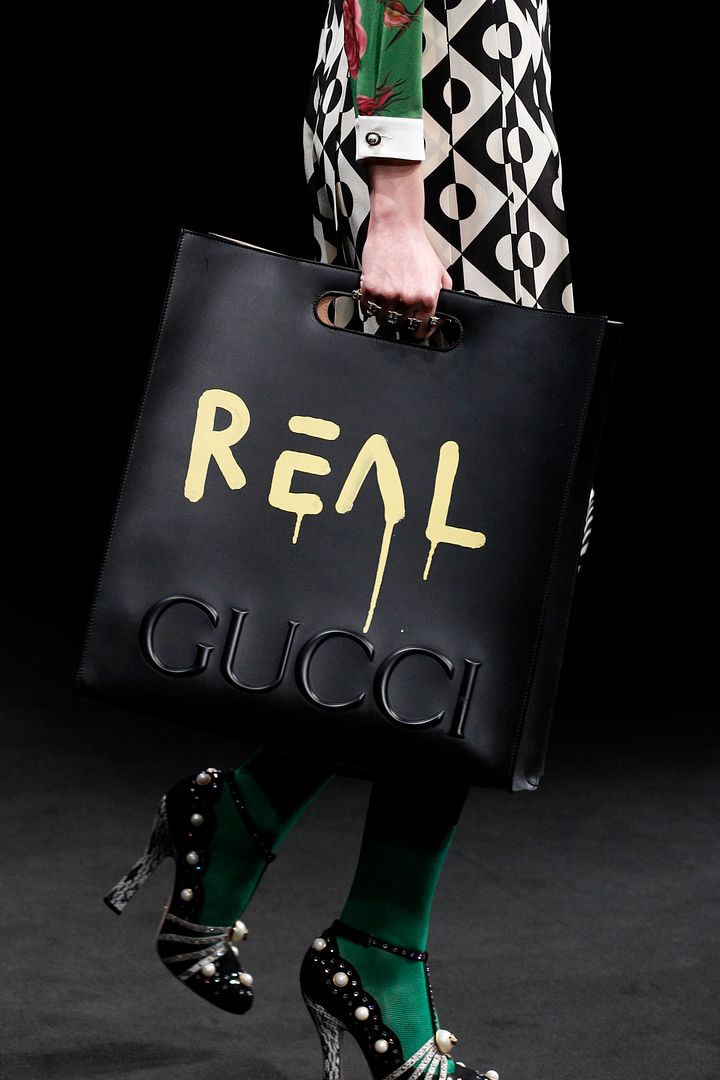 I think we all know by now the Gucci fur Princetown loafers have been trending especially hard since last fashion month (this fashion month is no exception) but it's not just those furry slides making a hit on the streets.
Ever since we started seeing the shoes trending, I started noticing more and more Gucci showing up — other footwear, some clothing and of course, the bags. The bags, particularly the embellished logo styles, have been everywhere. Which I actually find a little hilarious. But let's start with the shoes…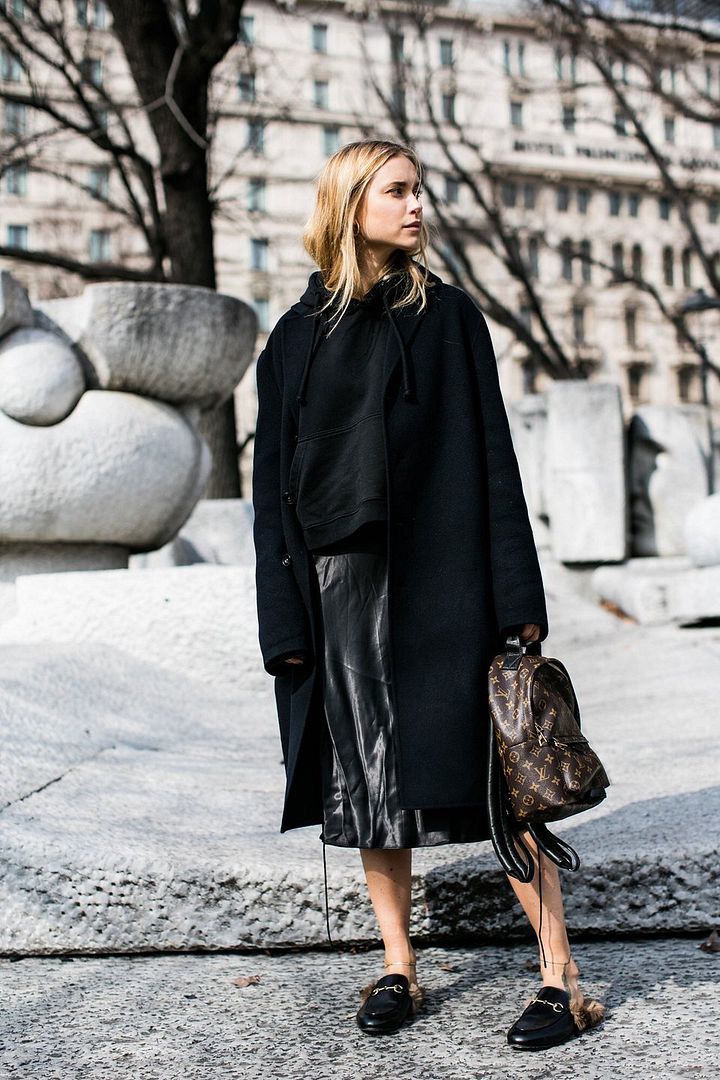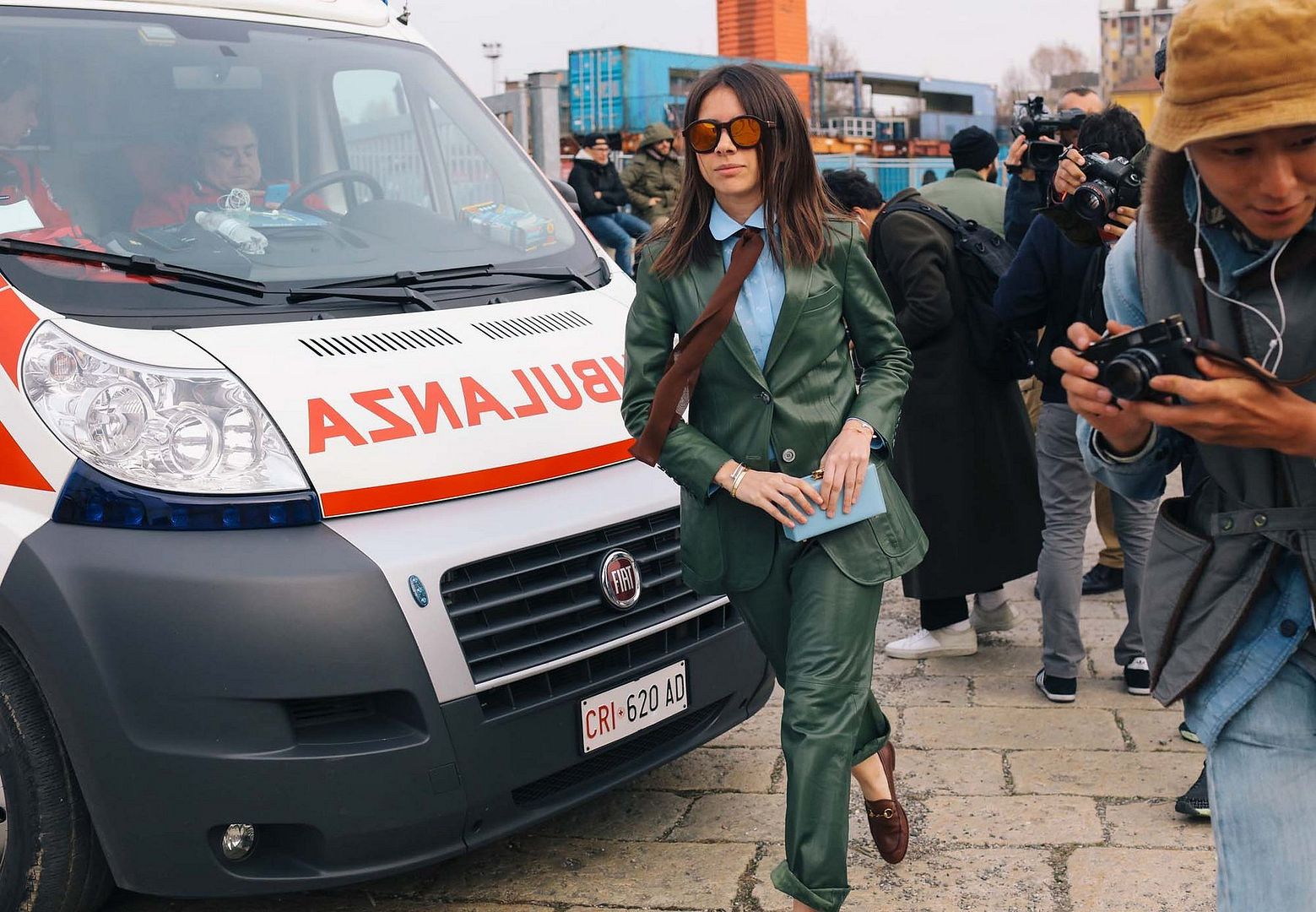 And this is me narrowing down. The street style blogs are literally exploding with Gucci loafers.
As for the bags…I used to have a Gucci logo bag in this exact coloring / fabric (of course without all the current accoutrements). It was during the days when logo mania was happening (and not in the cool-ish way it made a comeback a little more recently). The second I realized I still owned a hobo bag (even worse a hobo logo bag) in 2010/2011, I sold it and never looked back. And even with them coming back around, I still don't think I'd rock this. What do you think??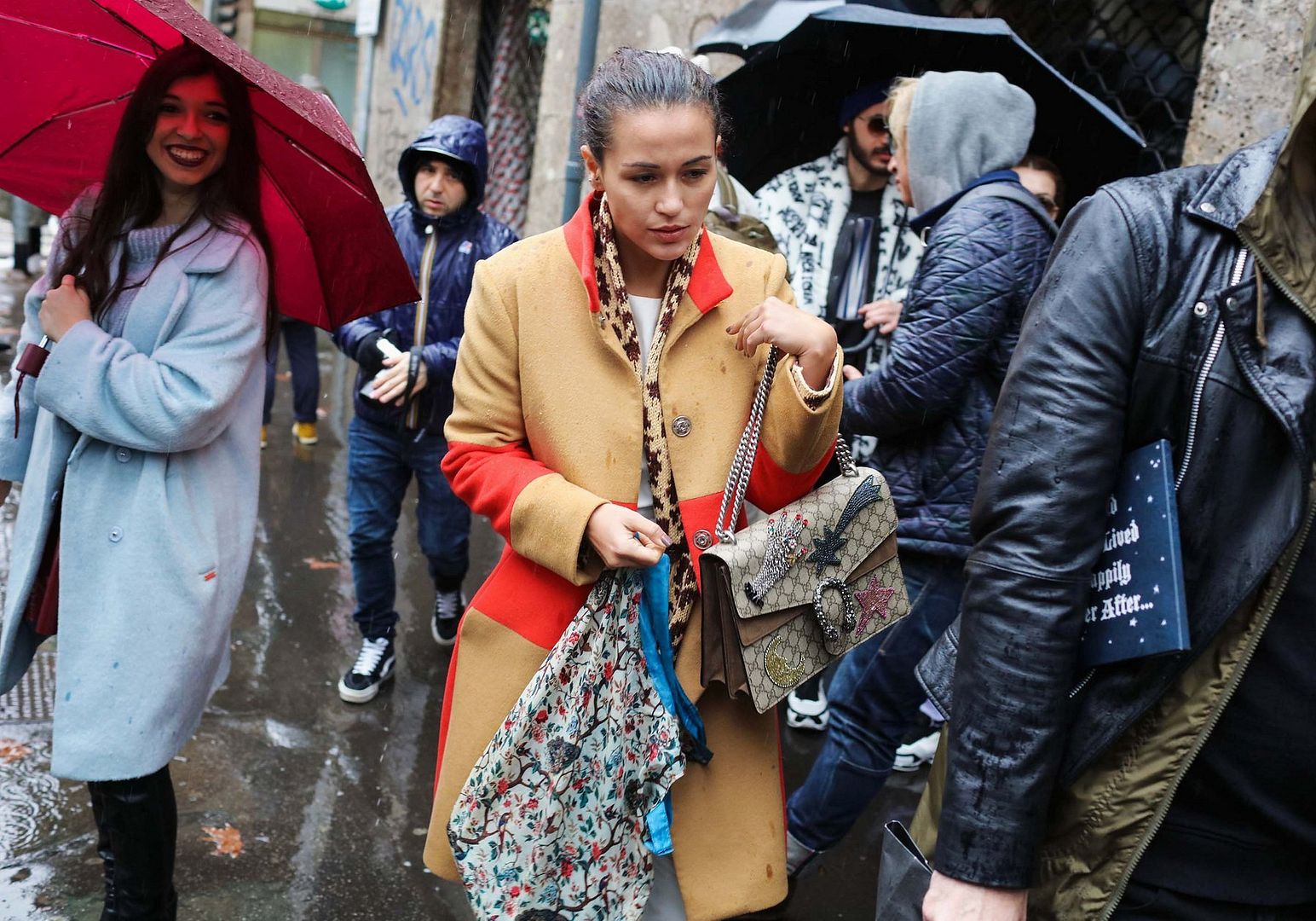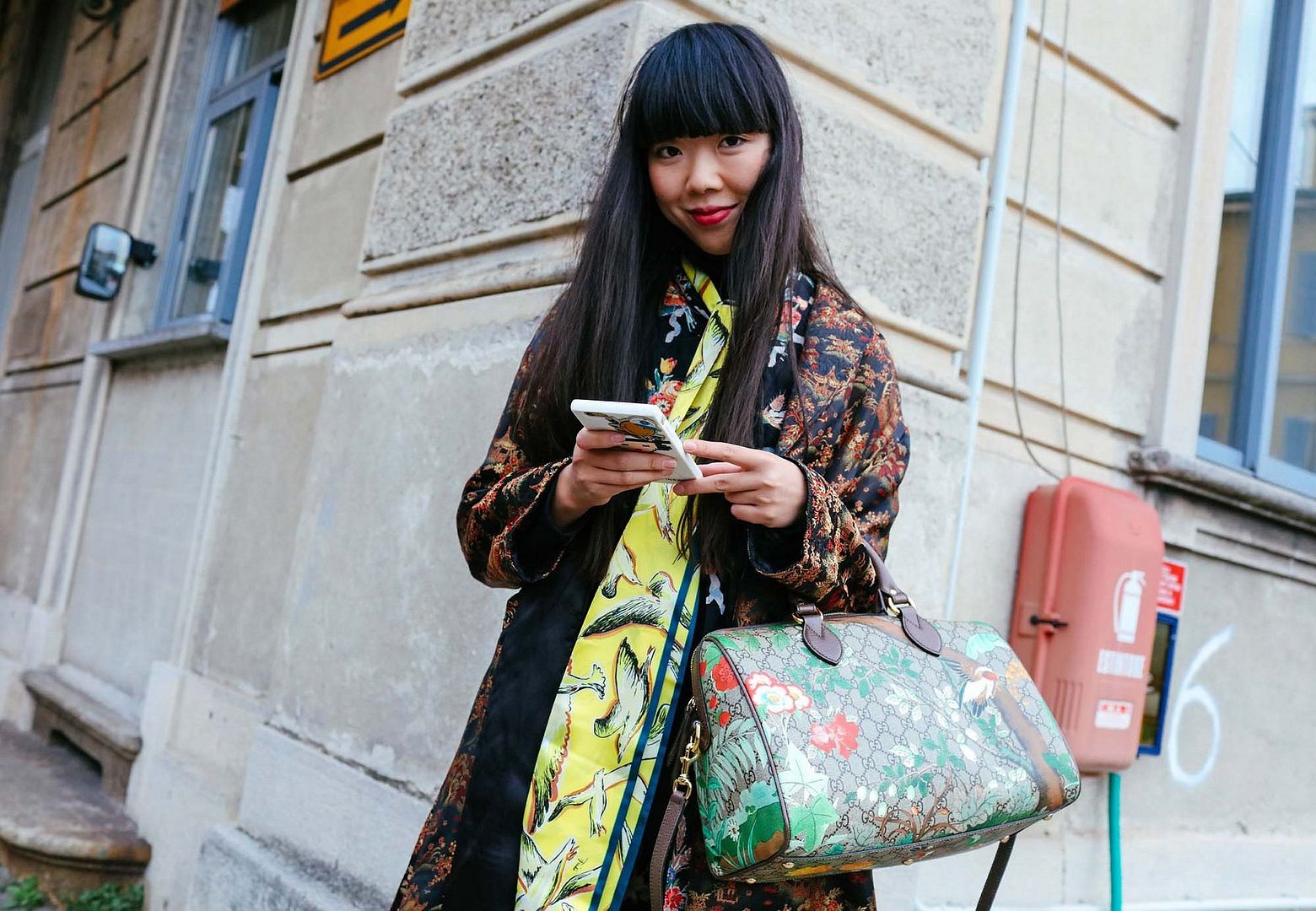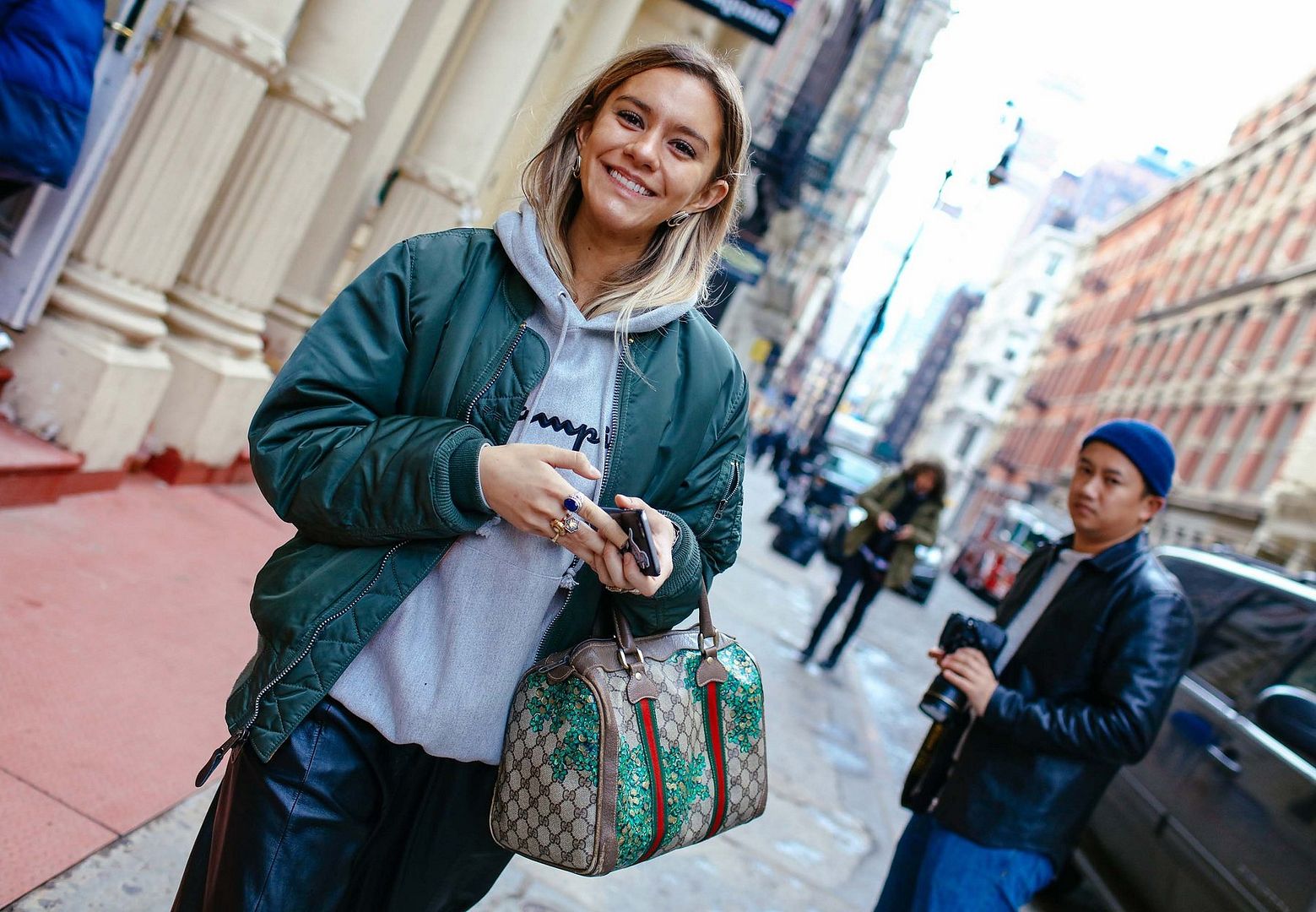 That's not the only bag trending right now. I actually feel like as a blogger I should own the Disco bag (see below), even though I'm not obsessed with it. Almost seems like a right of passage at this point. Although, it is possible they're paid to wear it…and unfortunately no one is paying me to wear Gucci. But I can get behind this more than those tan Gs (plus I adore anything with a tassel).
But it's the shoes that really sparked my interest. There's nothing more classic than a Gucci loafer, but the heeled loafers are what's getting me extra excited.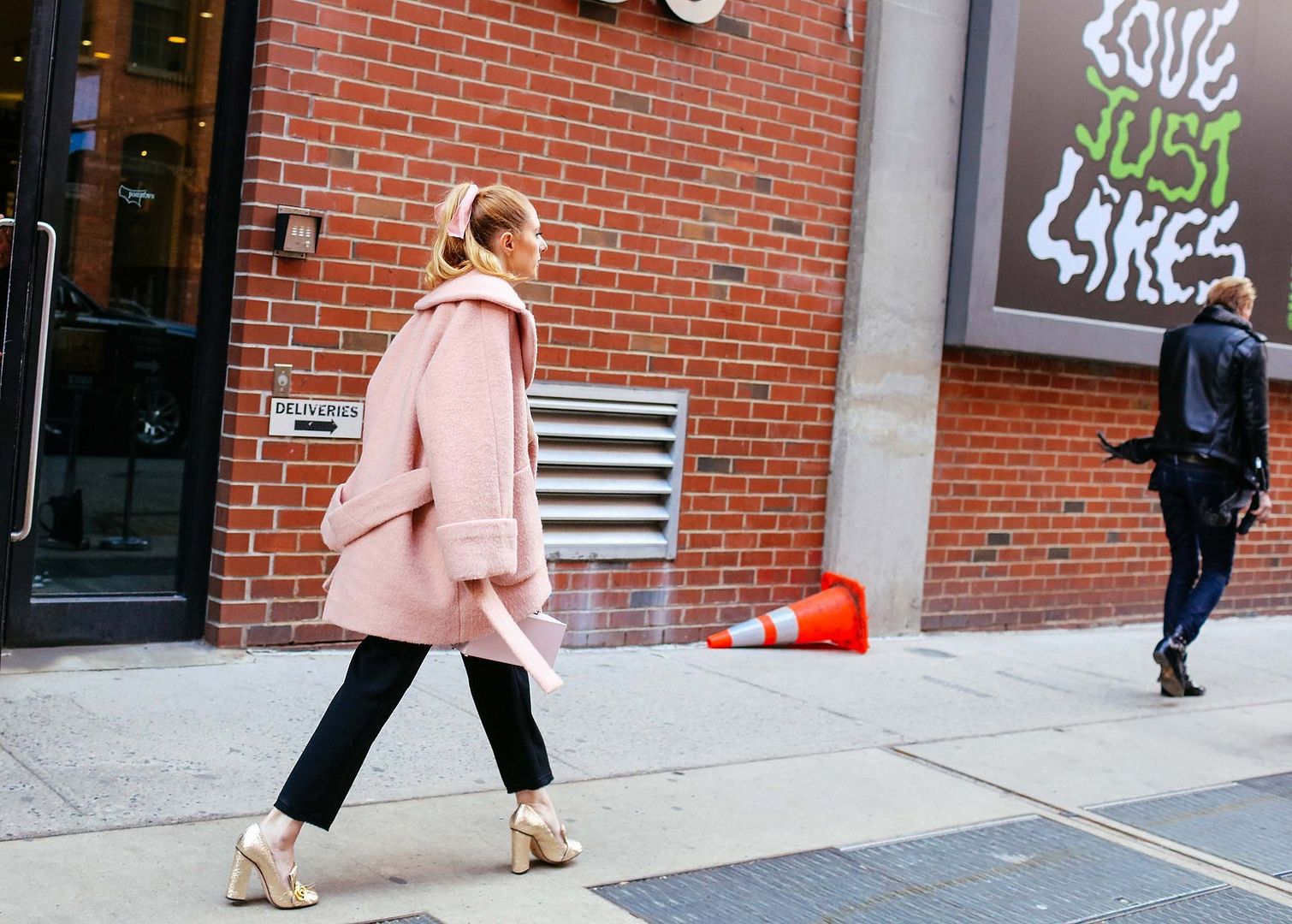 So what about the clothes? Besides all the Gs running around New York, Paris, Milan and London, there are more subtle Gucci pieces (and by subtle I mean that don't scream GUCCI) that you'd really only know if you've seen the collections (the metallic bomber, gold skirt, etc.)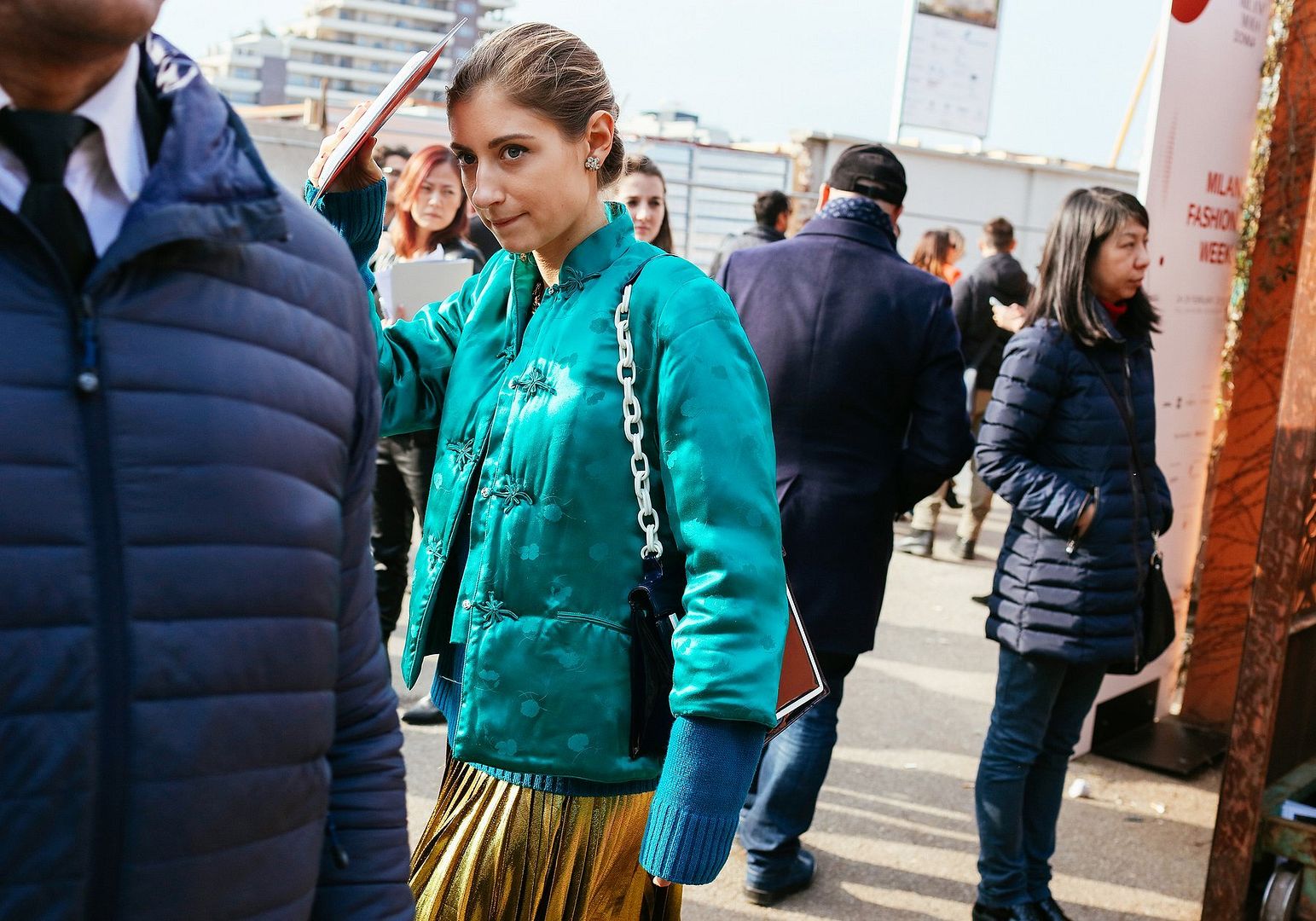 And if that wasn't enough Gucci for you, here's my predictions for the next big trends to come out of the fashion house (according to the Fall 2016 collection). Sort like how it all started with Isabel Marant and those damn sneaker wedges and now everyone wants all Isabel everything, that's what's happening with Gucci (but instead of ugly sneakers, it's ugly loafers…but we love 'em!)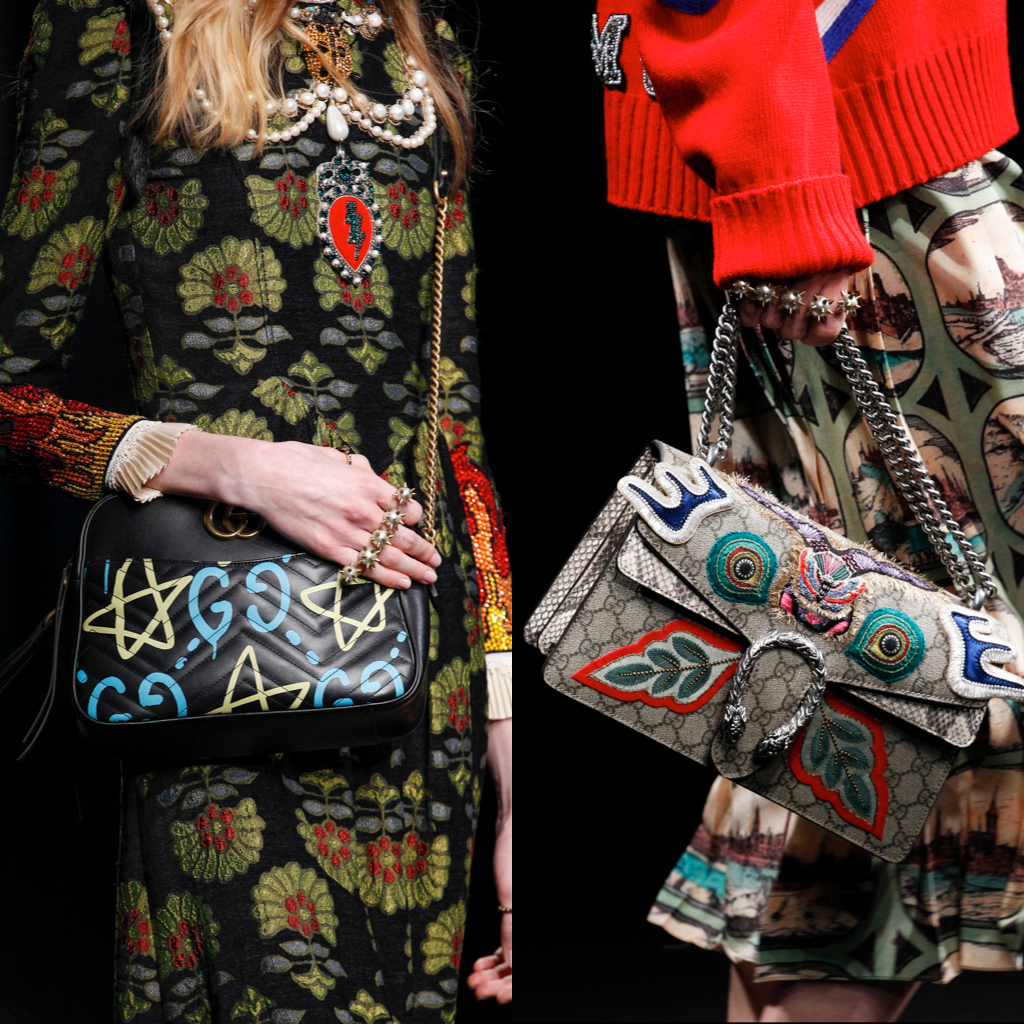 These bags. No explanation needed.
Suiting…which you know I am so down for.
New age prep. Not typically my style but something I think you can easily make your own (sort of like an F U to your country club).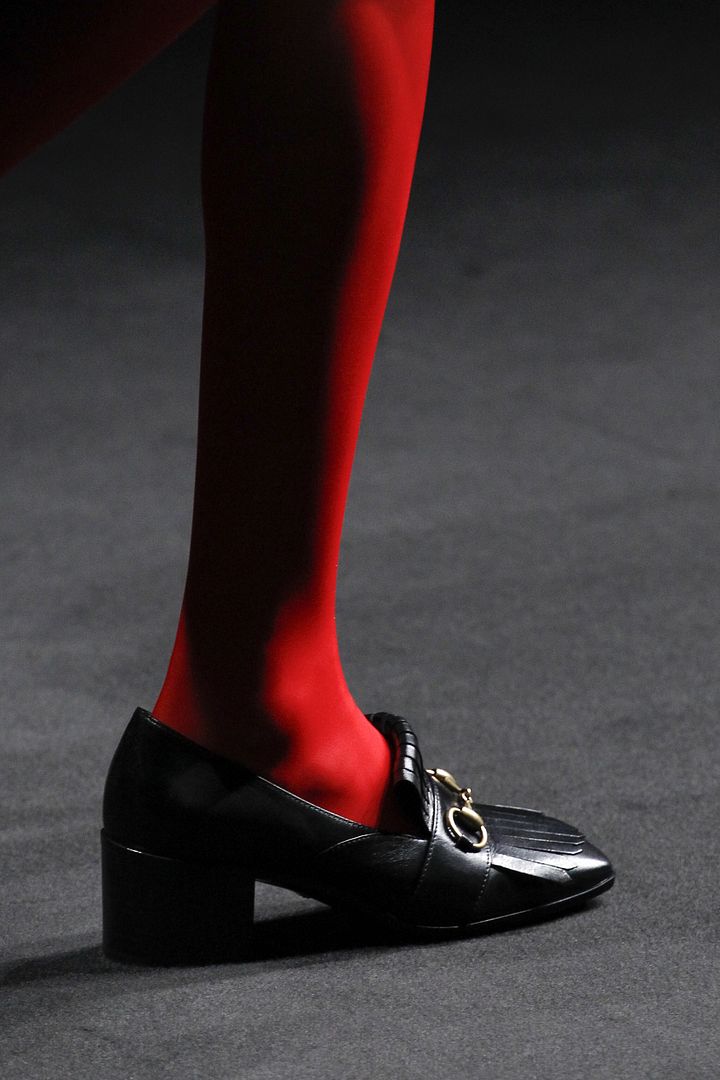 More heeled loafers (just wait until fashion week, come September!)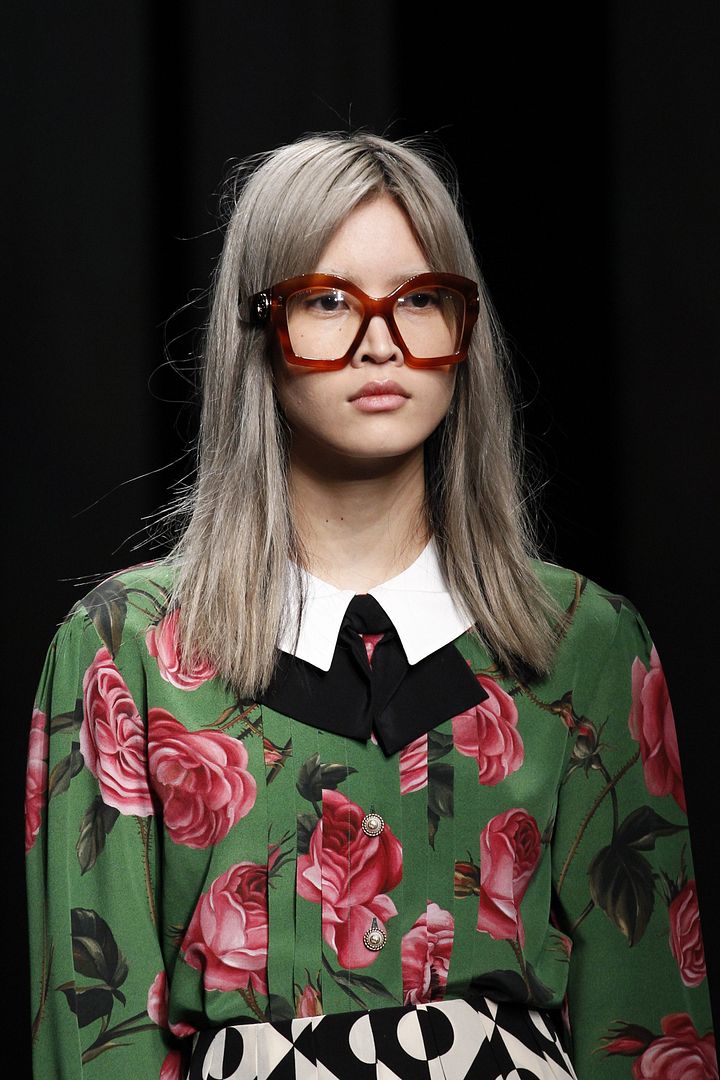 Oversized eyewear (and not just for sun protection…)
Hand jewelry…which everyone will probably knock off but you can thank Gucci for making it happen.
Monochromatic Blair Waldorf approved dressing.
This cape.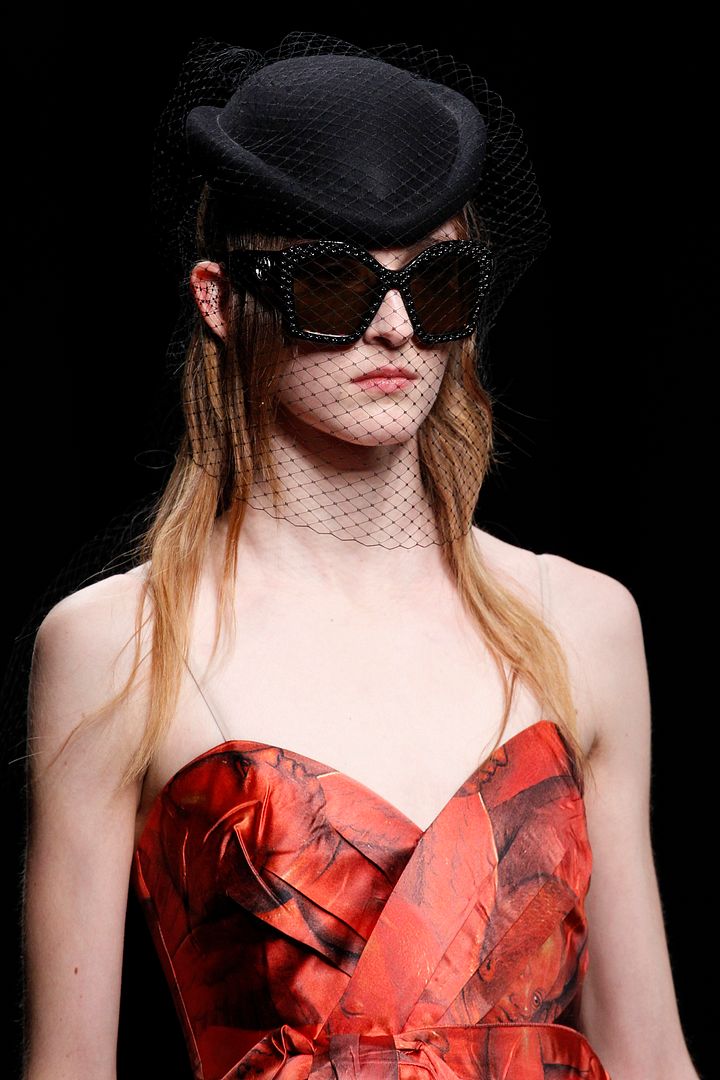 And veiled hats. Nothing says I'm mysterious / chic A F like a veiled hat.
—
So there you have it. Current Gucci-ness and future Gucci-ness. If you're into all this Gucci filling up your Instagram (I counted three IN A ROW on my feed this morning…all different accounts, none of which are Gucci) you can thank the new Creative Director, Alessandro Michele. You can also shop many of the pieces from this post below (and a couple of others you might find trending soon). And if you hate it, then I would suggest ignoring every fashion blog for the next year or so. Regardless, let out your Gucci in the comments!
Images via Vogue
You might want to check out...