Remember Skye and Dominique from last week's Ford editorial? Well this week you'll get to know the girl behind the leather baseball hat (no, not me) — it's all about Dominique.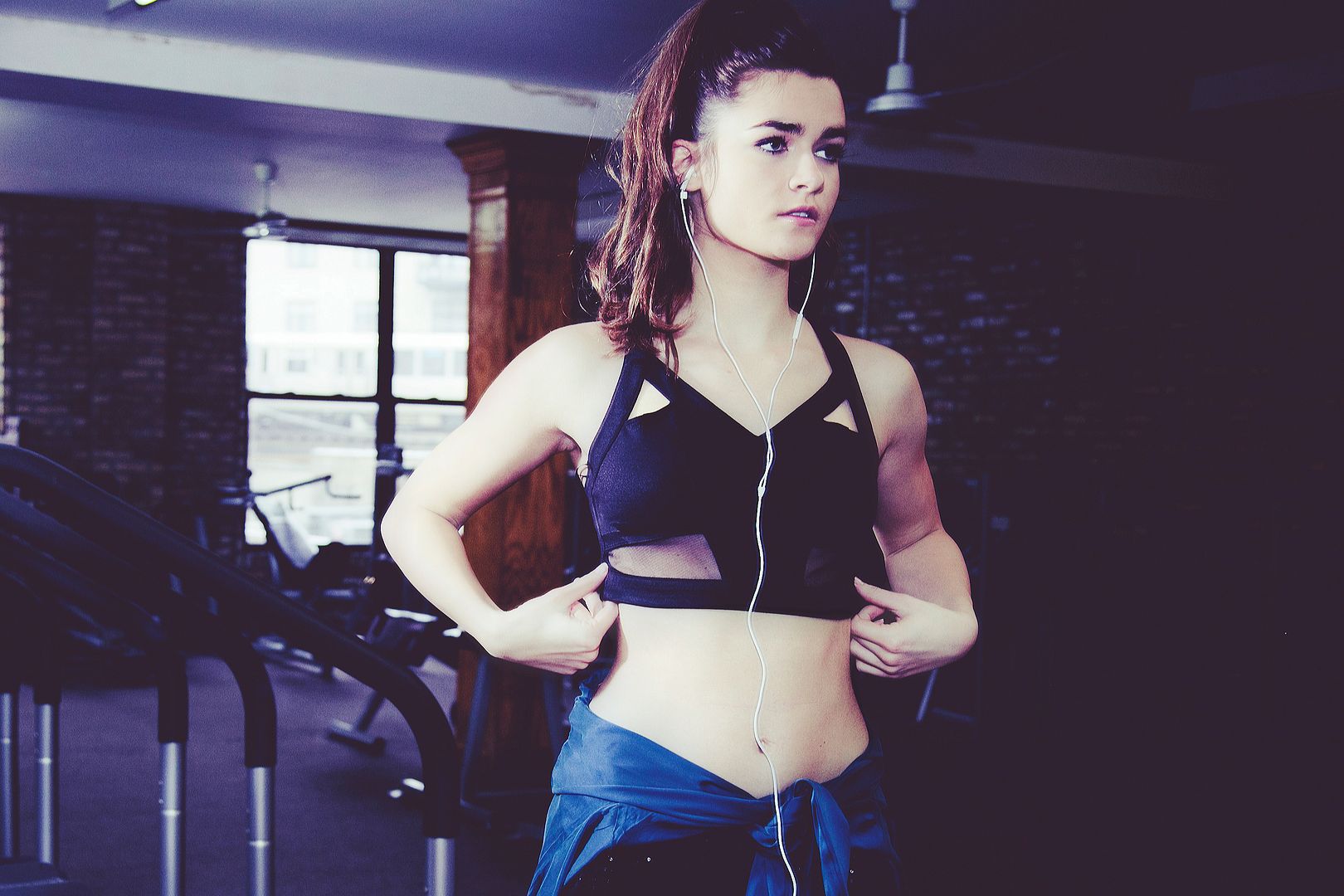 When I asked her what she likes to do in her spare time, she told me she enjoys yoga and working out (I only wish I could say the same). And I couldn't help but think…what a perfect opportunity to shoot sequin pants at the gym!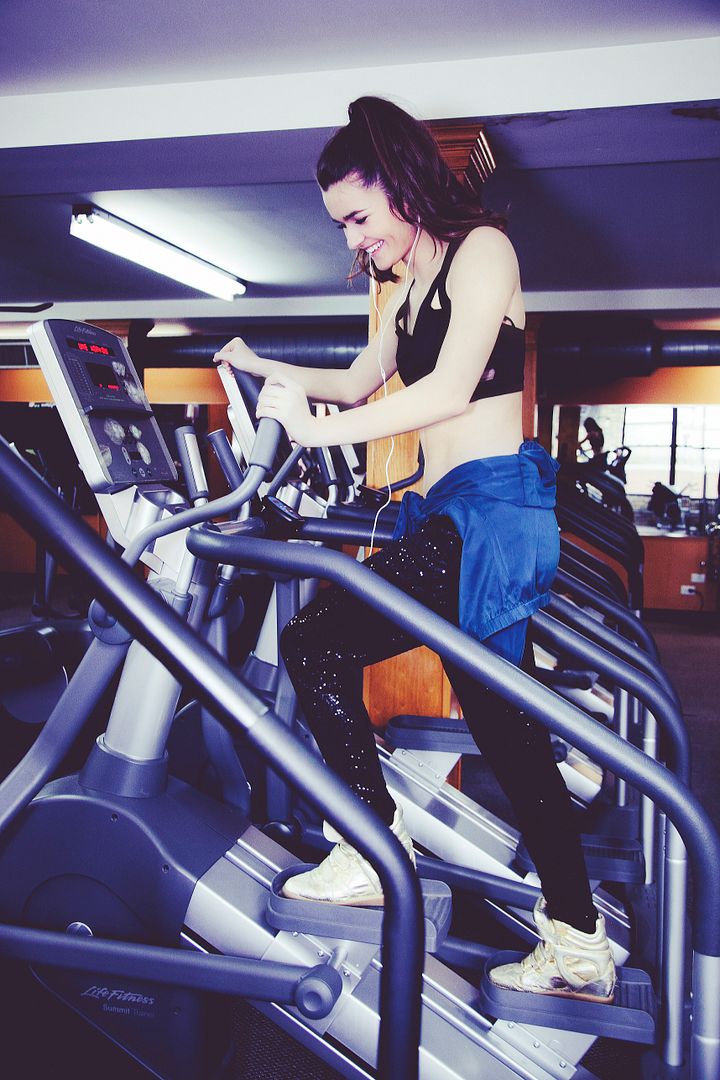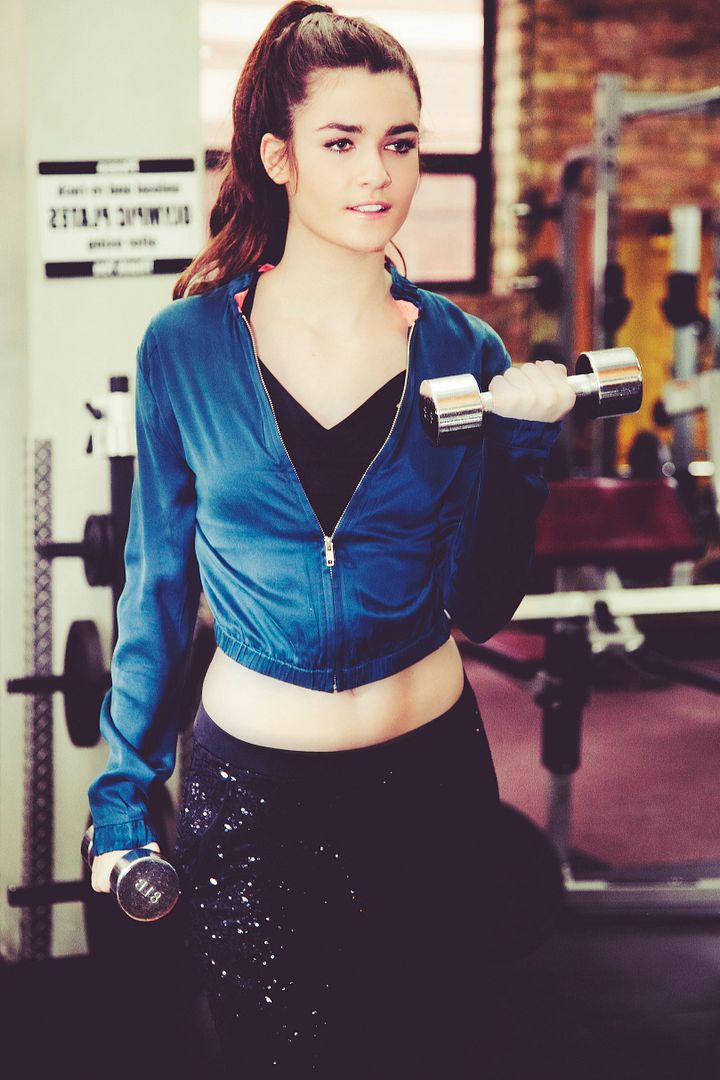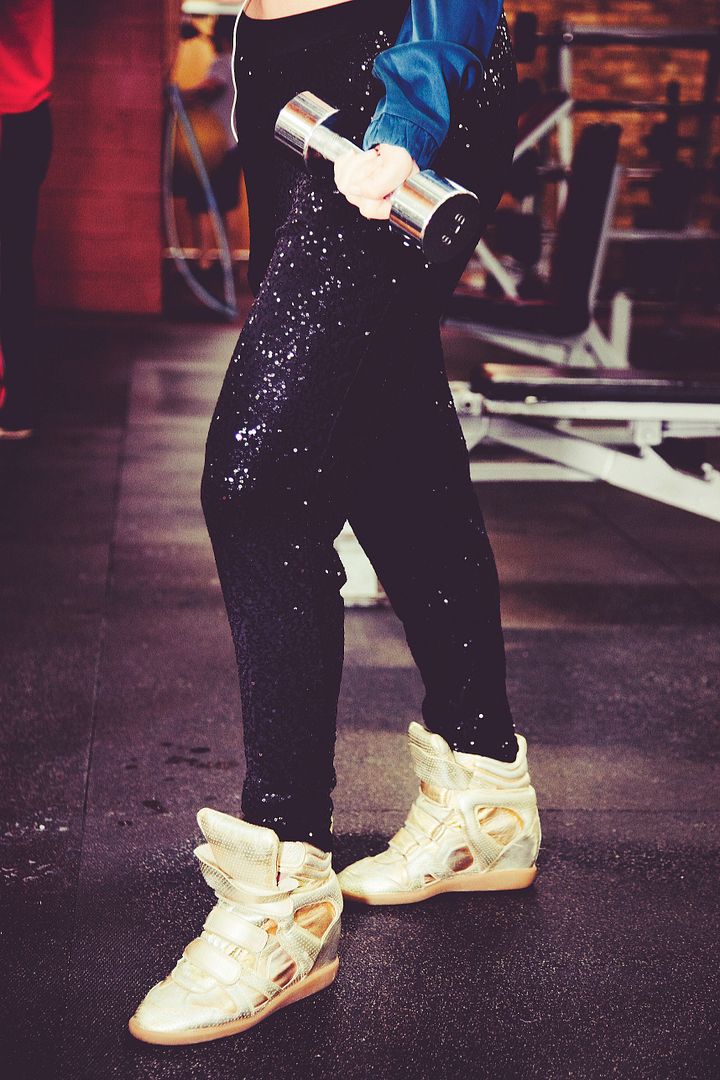 Besides WERKING on her fitness, here's some other things you should know about Dominique…
Favorite designer?
Marc Jacobs. I've seen his runway shows online and ever since I can remember I have always wanted to walk in one of them!
Beauty product you can't live without?
Lip gloss. No matter where I go, I always have gloss on my lips.
If you could only choose one…personal chef, masseuse, or chauffeur?
In-house masseuse for sure. Not only would it be awesome, it's perfect for when I'm sore from going to the gym and doing yoga.
What would you have as your last meal?
Arancini (Italian rice balls). We always had them on Christmas growing up and they're my absolute favorite. They aren't the healthiest so I haven't had them in a while but they'd make for the perfect last meal.
If your life were a movie, who would play you?
Brooke Shields. Mostly because everyone says I look like her (it has to be the eyebrows!)
CREDITS:
Location: Bucktown Fitness Club
Model: Dominique S.
Styling: Michael Favia
Assistant Styling: Jena Gambaccini
Photography: Billy Rood
Production Assistants: Nick Blaising & Amy Miller
Directed by: Jena Gambaccini
On Dominique:
Pants: Kensie (via my closet)
Bra top: Finders Keepers (from Sarca)
Shoes: Isabel Marant (via Michael's closet)
Jacket: Flannel (from Sarca)