Happy Holidays, friends! If you've been belting Mariah Carey all morning and eating everything in sight, as calories don't count from 12/24-12/26 (or all of December, really)…
Then we have a lot in common.
Thanks for reading ChiCityFashion. In the words of Mariah (sort of), All I want for Christmas is you…TO KEEP READING CHICITYFASHION 🙂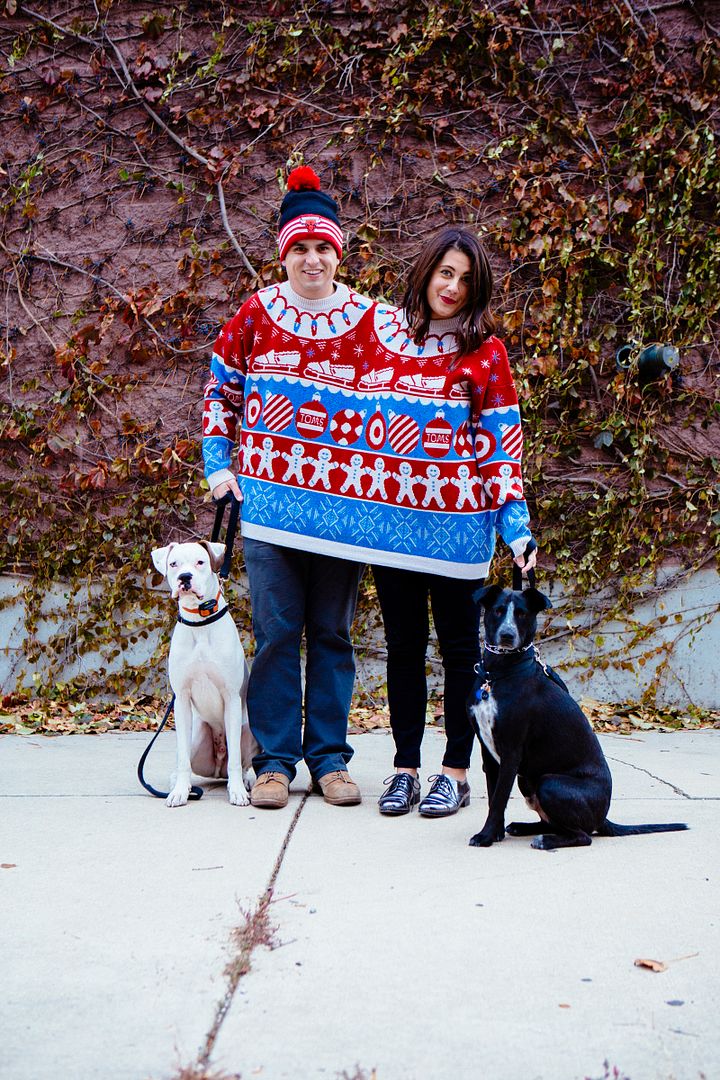 Merry Christmas. Happy Holidays. Regardless of what you celebrate, just CELEBRATE (in a two-headed sweater if you can).
With love,
Jena, Micky, Lennox and Laz
Photos by Heather Talbert
You might want to check out...