This month's CCF Loves is extra special, as not only do I order a lobster roll every single time one is offered (and I think I found the best one in Chicago, which we'll get to shortly) BUT the creators of this particular lobster masterpiece I've known longer than anyone else I've ever featured on CCF Loves. Get to know the guys behind this city's most talked about food truck (and my personal favorite) — the Happy Lobster truck.
If you've ever seen this truck, I'm sure it's put a smile on your face…and if you've eaten one of their lobster rolls, that's just a whole new level of happy. But before I ever tried anything on the Happy Lobster Truck menu, I was especially excited for this concept as it was started by some high school classmates of mine — Alex Robinson, Neal Bassett and Tyler Cullitan (GBN '06 ?). I can't say I thought these three would end up with a lobster food truck but I'm sure glad they did because it is DAMN delicious. Like I said, it is the best lobster roll in Chicago (clearly, I'm not the only one who thinks that) and if you haven't had it yet, be sure to follow them so you can get that lobster in your mouth ASAP. The food is simple, delicious, and…they don't skimp on the lobster! Even if I didn't know them, you can tell they're just great guys who are super passionate about what they're doing. Between their tasty food and fun personalities, it's no wonder this is the most popular food truck in Chicago right now.
So now that you know how much I love lobster rolls, let's talk to Alex, Neal and Tyler…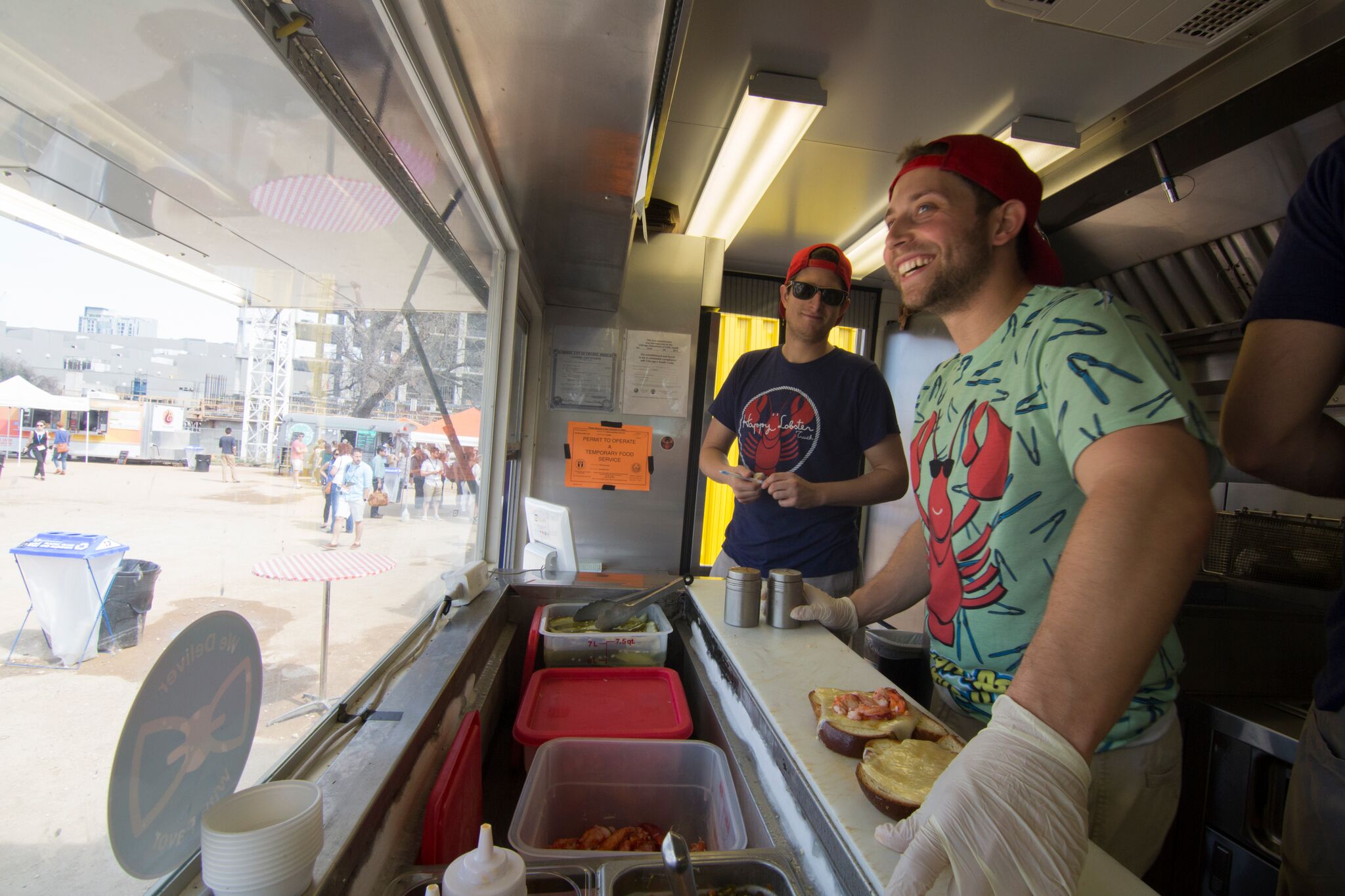 Why Chicago? 
ALEX: I truly think Chicago is one of the greatest cities in the world. From the food and the architecture to the culture and all the different neighborhoods, I feel like it's a city that can keep you constantly exploring. I also love that while it's a big city, it's got that Midwest charm to it. I spent the first part of my life in Kansas City, and the part right before the Happy Lobster in New York, and I feel like Chicago would be the love child of those two cities.
As far as work, we really felt that while Chicago is an incredible city for food, it was really missing a place to get a good lobster roll (without sitting at a restaurant and paying $30). Being able to bring that to Chicago's amazing food scene is something that really excites me.
TYLER: Chicago is where most of my family and friends live. My life also revolves around my favorite teams (White Sox, Bulls, and everything Northwestern). I knew I wanted to find a job and live in the city after college, but if you had told me five years ago that I'd be working on a food truck, I would have thought you were crazy.
NEAL: Chicago is home and it's great to open a business around our hometown. It's one of the best cities in America, so starting it here was a no brainier.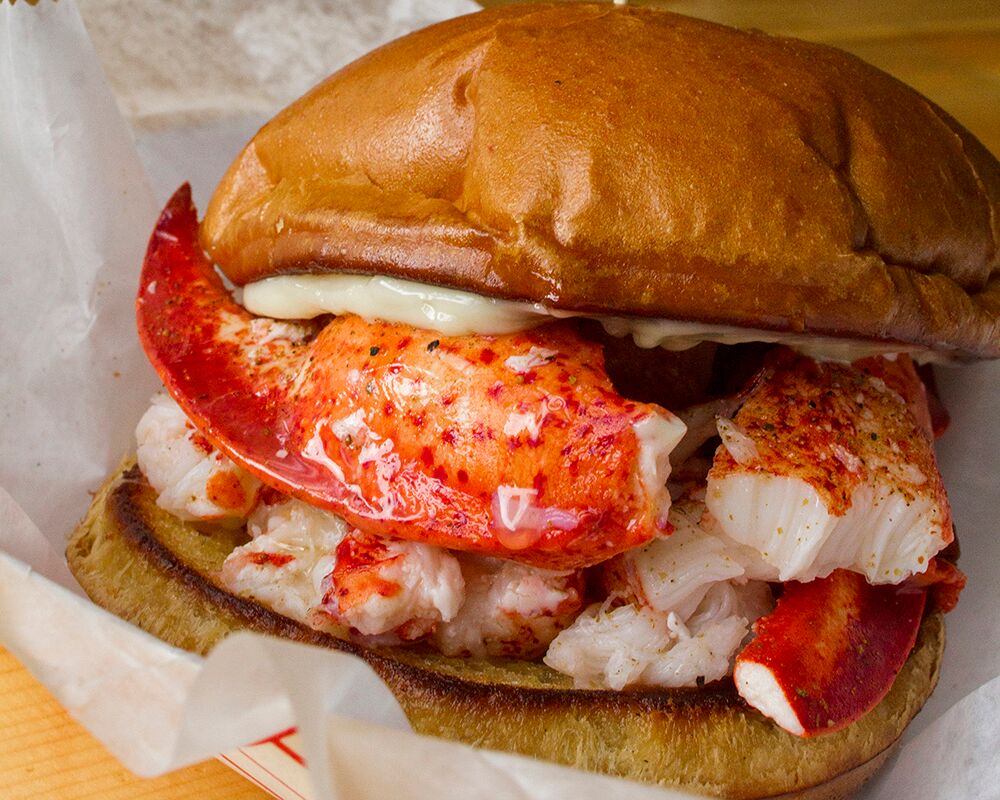 What are your top three favorite things to do in the city? 
ALEX: I'm not even a Cubs fan (go Royals), but catching a game at a rooftop in Wrigleyville is one of my absolute favorite things to do. You can't beat summer in Chicago (all three months of it), and the rooftops check all of the boxes for me (eating, drinking, being with friends and family, being outside). Food is obviously a big part of my life, and while our work schedule doesn't afford me as much time to go out to eat as much as I'd like, I'm always trying to find time to grab some burnt pepperoni pizza from Sienna Tavern, chorizo stuffed dates from Avec, or a burger from Au Cheval (worth the hype, in my opinion). I also just love exploring the city, because again, I feel like there is just so much to see. Also, because after all of that eating and drinking, sometimes you need to walk it off.
TYLER: 1) Eating – The food scene in Chicago is one of the best and I enjoy taking advantage. I pretty much know what I'm going to be ordering at every restaurant I go to because I'm constantly looking at pictures and reviews before I get there. 2) White Sox games — There's nothing better than walking into U.S. Cellular Field and smelling the grilled onions. I just wish I saw a win every time I went. 3) Just hanging out with friends and family in the city. Whether it's going out for dinner, hanging by the lake, or just walking around and checking out the scenery.
NEAL: Catching a game – Grew up loving the White Sox, Bulls, Blackhawks and Bears. Hanging out on a rooftop — my favorite way to enjoy the summer. Eating deep dish pizza — my favorite pie is 'The Lou' from Lou Malnati's.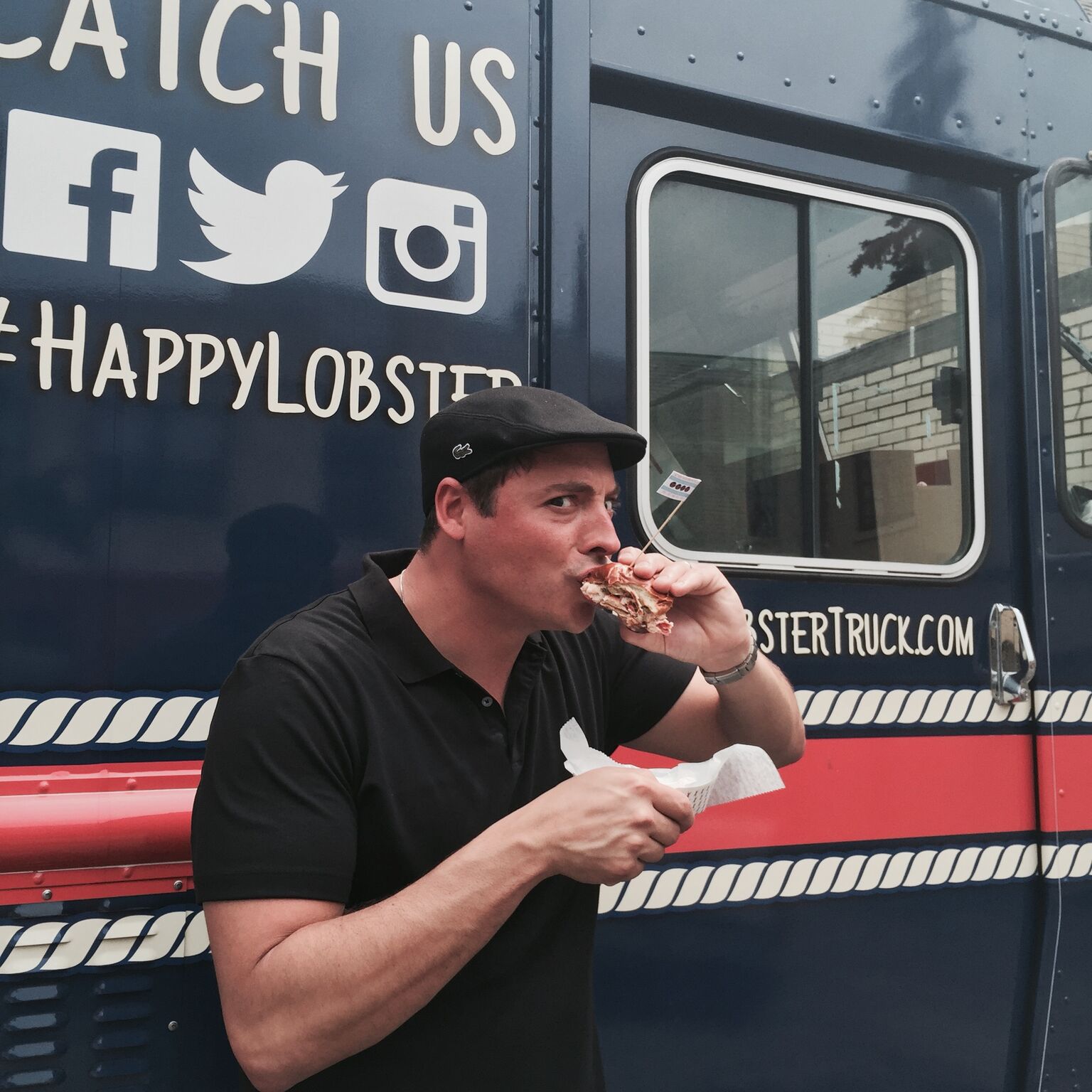 What's the most memorable moment in your career so far?
ALEX: Our first weekend in business. We had three large events (because why not?), I sliced my finger on the first night, we ran out of propane during an event, Jeff Mauro from the Food Network tried our food (and liked it!), we dealt with long lines, and even had some unruly customers. Still, we survived, and it was really that moment we realized "Hey, we can really do this."
TYLER: There are two things that really stick out in my mind. The first being our "soft launch party" at Alex's house in Northbrook. None of us had any clue how to run a truck service and it got pretty chaotic at times. We all kind of looked at each other when the night was over and just thought… Wow. Luckily it was just for our friends and family and they obviously all thought we did a great job.
The second most memorable moment was when we drove the truck 22 hours to Austin, TX for SXSW. The drive started a trip that would consist of nine straight days of nonstop serving at the festival. It was simply an opportunity we couldn't pass up and we don't regret our decision to attend one bit. Needless to say, we left loving Austin.
NEAL: We had just finished our week vending at South By Southwest in Austin, TX. After the last evening, we went to turn the truck on to head home, and the battery was dead. This was probably the last thing we could have wanted, but we couldn't help but laugh about it. Luckily we were able to get a jump and head home.
What advice would you give to aspiring food truck owners?
ALEX: Embrace mistakes…you're going to make them. The scariest part for me when we started this was knowing that there would be A LOT we didn't know. While the mistakes have obviously been stressful, every time we have gotten better and more efficient as a business. I wouldn't say look forward to the mistakes (because who does that?), but just know that they will be the things that shape how you do business and how you prepare for all situations.
TYLER: Be prepared to grind out some long hours, think on the fly, and compete for parking spots. But overall, get ready to have the time of your life.
NEAL: The advice I would give other food truck owners is to stay engaged with your customers. Get to know your customers on a more personal level, unveil new menu items and get their feedback, offer discounts to regulars, and make each customer feel valued. You won't get the perfect customer every time, but make sure you treat them like they are.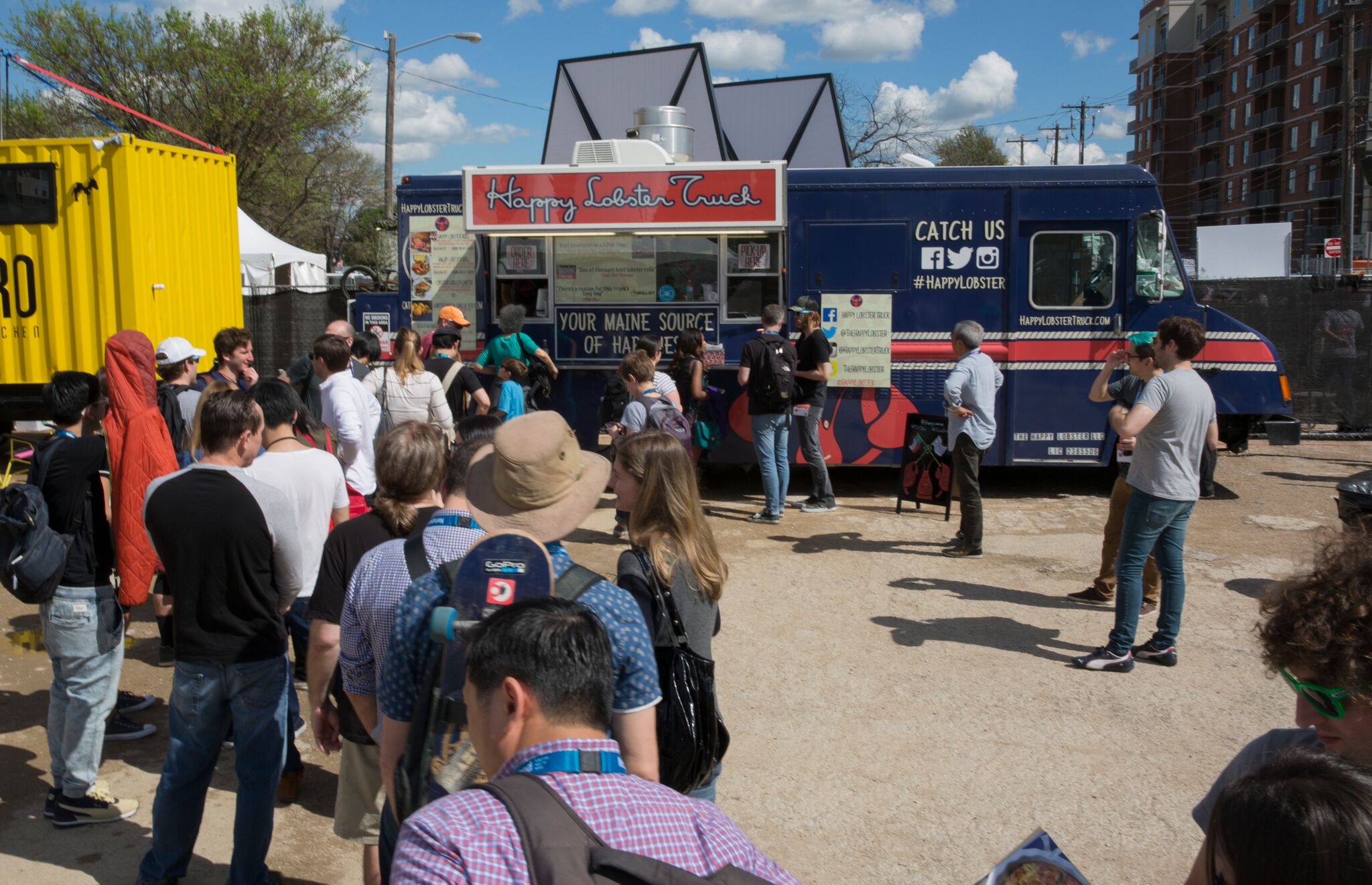 If you could be on any food show or reality show, what would it be and why? 
ALEX: Definitely Shark Tank. I am an avid fan of the show for so many reasons. Seeing people pitch their ideas (both good and bad) really gets the creative juices flowing. I am a huge fan of Mark Cuban, and getting an investment from him (or any of the other sharks, really) would be a dream come true. There are really few things I enjoy more these days than cracking open a beer and watching a few episodes of Shark Tank. I never thought I'd give an answer so boring as to what I really enjoying doing. Life comes at you fast, I guess.
TYLER: Shark Tank. There has already been one lobster truck on the show, but we want Mark Cuban!
NEAL: As far as the truck, I would want to be on Diners, Drive-In's and Dives. I find myself watching that show almost every night it's on. It's addictive television and it would be fun to do a segment with Guy Fieri. For me personally, I mean, come on, it's gotta be The Bachelor (so I can find love, right?)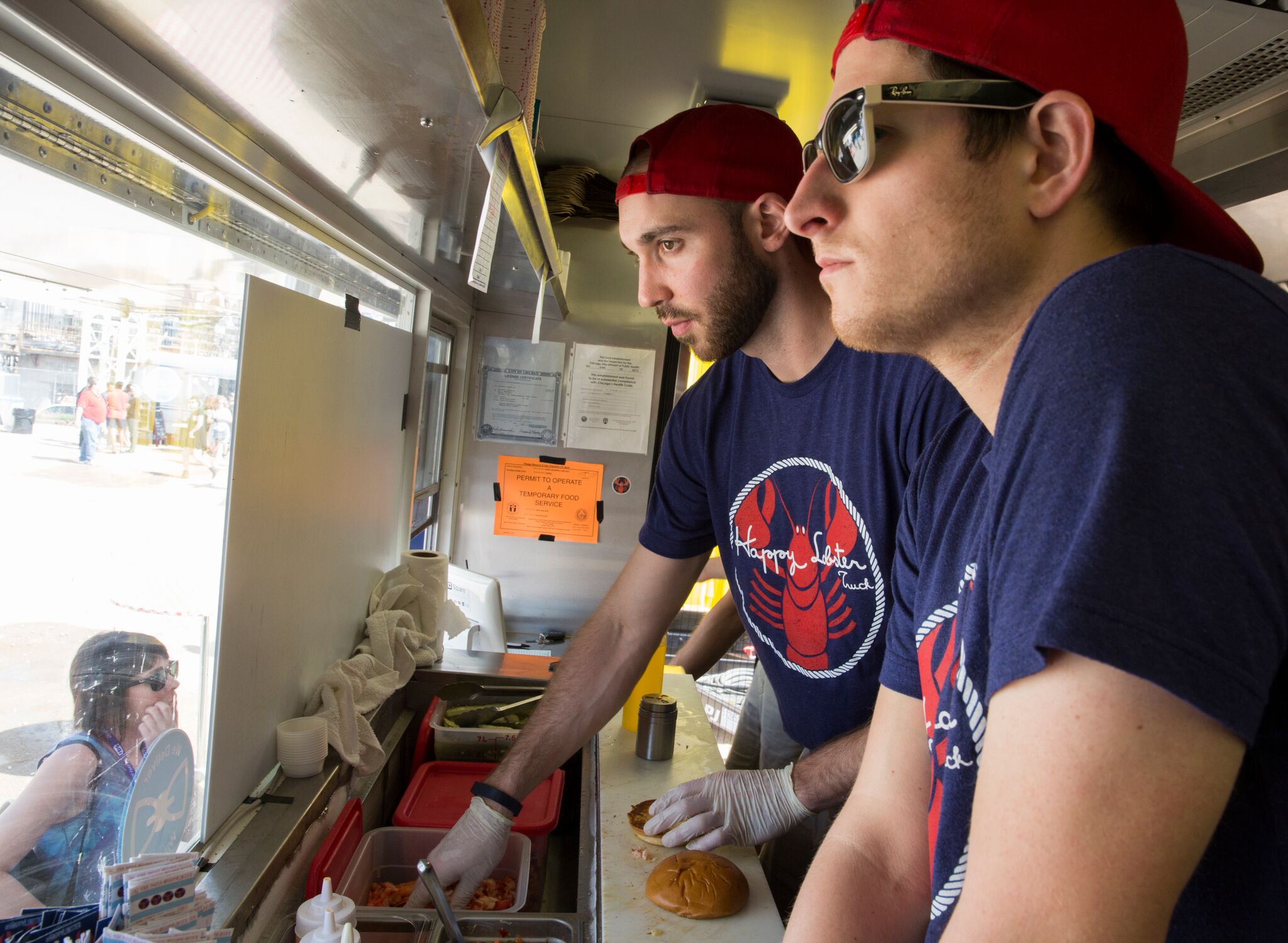 Don't you just love these guys already?? And now that I've made you hungry, go get yourself some Happy Lobster (tell them I sent you!)
You might want to check out...