Hi, my name is Jena and I'm new to exercise…
Is basically how I introduced myself my first month or so of working out (which would involve me breaking a sweat no more than once a week). Health and fitness are things I don't think I've ever touched on here on CCF (the closest I've gotten is discussing activewear as ready to wear). So now that I have this wonderful life category where I can pretty much write about anything, this seemed to be the perfect time to talk about this stuff.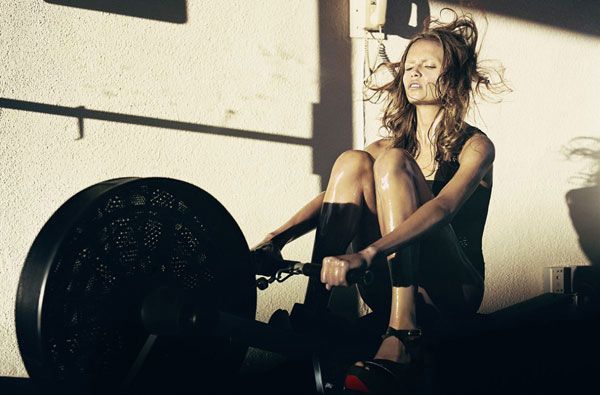 Why now though? A few reasons. The first being the fact that the holidays are in full swing and so is my consumption of pie, carbs and wine. Then going in the opposite direction (but still along the lines of feeling bad about yourself), the Victoria's Secret Fashion Show happened the other night, and although you can see photos of pretty much everything online, it won't air until December 9. But why me? Why should I, who has openly hated on exercise in the past and who considers herself a pizza connoisseur (which involves gluten AND dairy…oh my!), be talking about this sort of thing? Well let me tell you.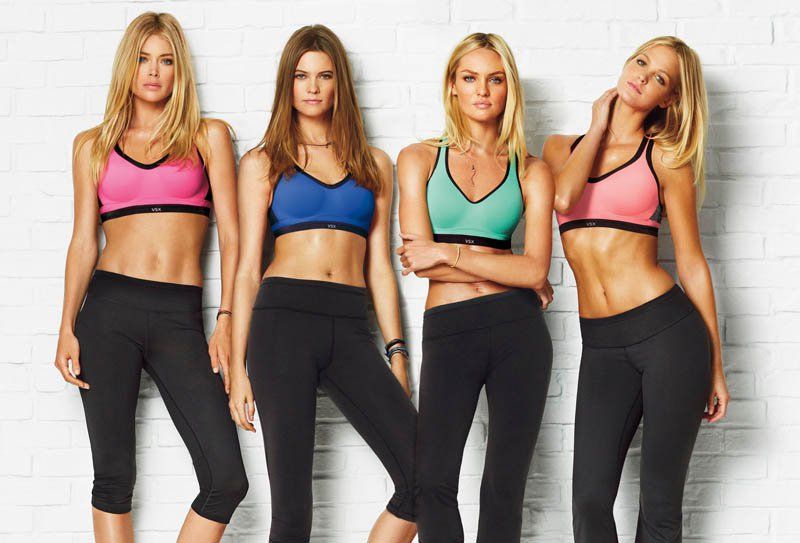 Most people who write about this category are experts / health nuts / live at the gym / can't even look at bread / post crazy yoga poses on Instagram…but when it comes to diet and exercise, it's not something I live for (unlike Proenza Schouler Spring 2010). And I feel like that's pretty normal and more relatable than hearing about it from an expert. It's also something you start to consider more as you go from mid twenties to late twenties (as mentioned here, along with my gray hairs). I'm not saying I'm old by any means but how long can I get away with carbing so hard and never putting on a pair of sneakers for actual exercise purposes? This is something I realized over the summer and finally gave into the Flywheel craze, as my friend Eva recommended it. Keep in mind, I belonged to a gym across the street from me for three or four years and maybe went inside twice…to watch Food Network on the elliptical.
I've tried other work out classes here and there but nothing ever stuck. I can stay with confidence I have never regularly exercised in my 26 years on earth. I may get into it for a month or two but nothing beyond that. Apparently Flywheel has some special powers over me because I've been going 1-2 times a week since mid-summer. It's like I don't even know me anymore! For me, personally, I need a lot of direction when it comes to working out. As you can tell by my previous attempts at exercise, I need someone to tell me what to do (because apparently I cannot break a sweat on my own). So doing some sort of structured class is my ideal situation. I've tried others that involve circuit training, I've done yoga, and a few dance classes but for some reason, I never kept with it. I think just having fun instructors, great music and knowing I get an unreal workout just by riding a bike for 45 minutes (which is harder than it sounds) makes it easier to keep going back. Plus, they just opened this SICK location in Old Town (I usually go to the OG in Gold Coast but man, this new one is amazing) so that makes the whole experience a lot better. Oh and their clothes are really cute…I'm usually team Nike but my workout wardrobe has really stepped up a notch with this Fly gear.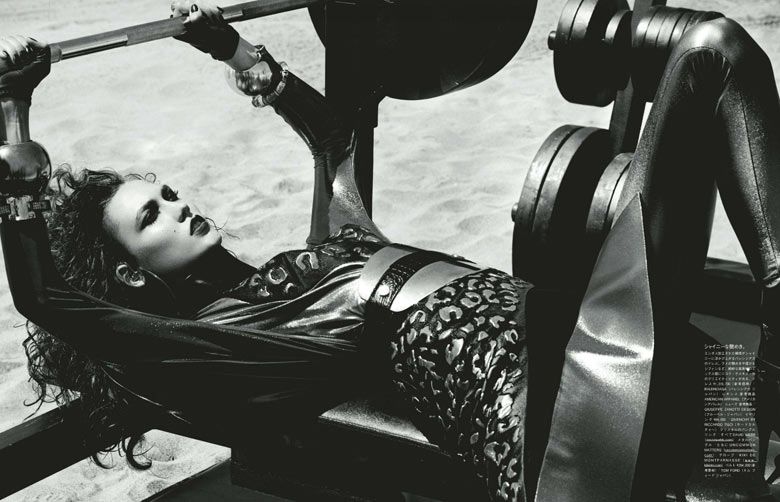 So moral of the story? You don't have to kick yourself to work out every single day to feel good. If you want to lose weight then you have to work out a little more consistently (honestly, I just don't want to have to wash my hair everyday which is why I must keep my exercise to a minimum) but if you just want to feel good and maybe live a few extra years (at least that's what I tell myself) then just try some form of exercise a couple times a week. Even if you just jump around in your bedroom when no one is home listening to the Jay-Z Pandora station…not like I'd know or anything. We seem to have this unrealistic perception that we have to be on a certain diet (Paleo people, you need to relax) and work out like crazy…and if you are into it and have time for it, go for it. But I do love cheese and hate sweating so the fact that I drink a green juice and strap on some cycling shoes every once in a while is pretty amazing to me. However, when it comes to the Victoria's Secret Fashion Show…you're going to need a lot more kale.
As young women, when we watch this ridiculously over-the-top television event (which I do really enjoy), the tweets just fly in — "Holy legs! #DietStartsTomorrow" "Srsly, how do they look like that?" "Never. Eating. Again." And guess what friends? This is their job. Does your job involve walking a runway in lingerie? No (at least probably not). So don't act like it does. Plus, these girls spend months prepping for this (as you can see ALL over Instagram). It doesn't happen over night and it takes time and patience. So if you're like me hitting the gym once or twice a week and trying to pretend your quinoa is bowl of really small pasta then you can't expect to look like Alessandra Ambrosio. See what I'm sayin'?
And the last portion of this [sort of] healthy lifestyle rant is about diet. When I was in high school and college, diet meant going on a diet. It meant eating low fat or fat-free things. 100 Calorie packs were the greatest thing ever invented. Gluten wasn't just yet the devil, although carbs were (shame on you South Beach Diet). Now, we've woken up and realized all those foods that mess with the fat and calorie content are even worse for you (think about it…what exactly are they putting in there to make it fat free? Gross). We're more conscious about where our food comes from, what's in it, how things are raised, etc. In this category, I know pretty well what I should and shouldn't be eating…but many times, I just can't help myself. I am the girl eating Lou Malnati's right after a spinach smoothie. It makes no sense. But life's about balance right? I do what I can to eat things that are actually good for my body, while still eating those that make me so freakin' happy. And if all else fails, talk to Jessica Murnane (she makes plant-based eating look so damn cool).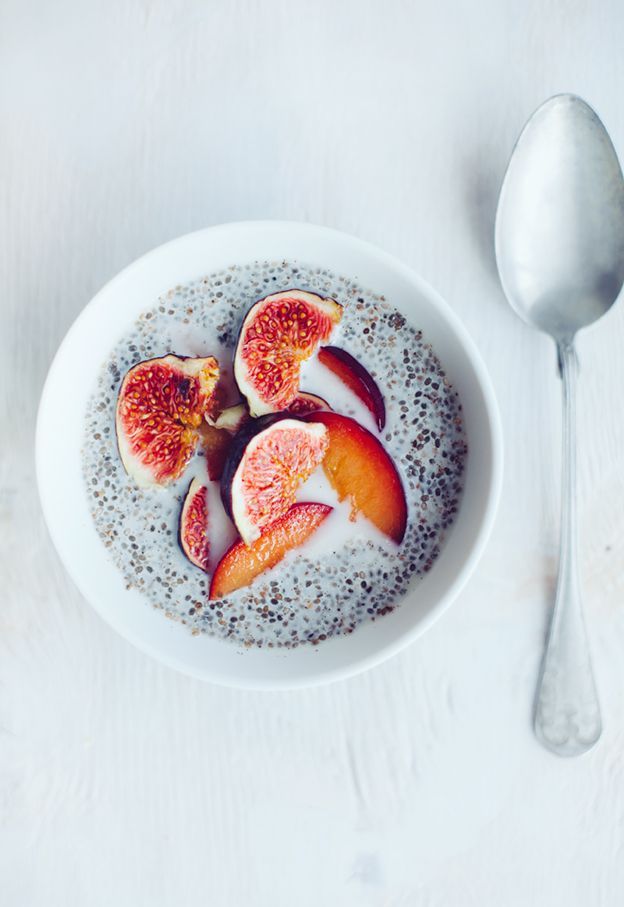 So where am I going with all of this? As my friend Jessica says "Change doesn't have to be all or nothing – it's about working on one part at a time" and I think that's a really cool quote to think about. You don't have to gorge yourself over the holidays and then stop eating after January 1. You don't have to go to three Flywheel classes in a row (although people do that and I cannot even wrap my head around it) or juice yourself crazy to feel good. You do what you can and as long as you're happy, that's all that matters!
—
What do you think about all this? Do you agree? Disagree? Thoughts on diet? Exercise? Victoria's Secret? Wings? (angel or chicken?)
Images via The Coveteur, Fashion Gone Rogue & Pinterest
You might want to check out...