It looks like the rumors discussed on Fashion Friends (and in the fashion world as a whole) ended up being true — Hedi Slimane is officially OUT at Saint Laurent. Does this mean the end of accentuated shoulders, sequin minis and the chicest suits on the planet? I sure hope not.
I'm sure you've read all about this on every single fashion news website today, so I won't bore you with the details. But in the event you only read ChiCityFashion (and in that case I LOVE YOU) Hedi Slimane's contract was up this week and according to parent company, Kering, it was time to end his "four-year mission, which has led to the complete repositioning of the brand". I didn't realize their vision for Hedi was strictly for a rebrand and not for a more permanent position but hey, you learn something new everyday!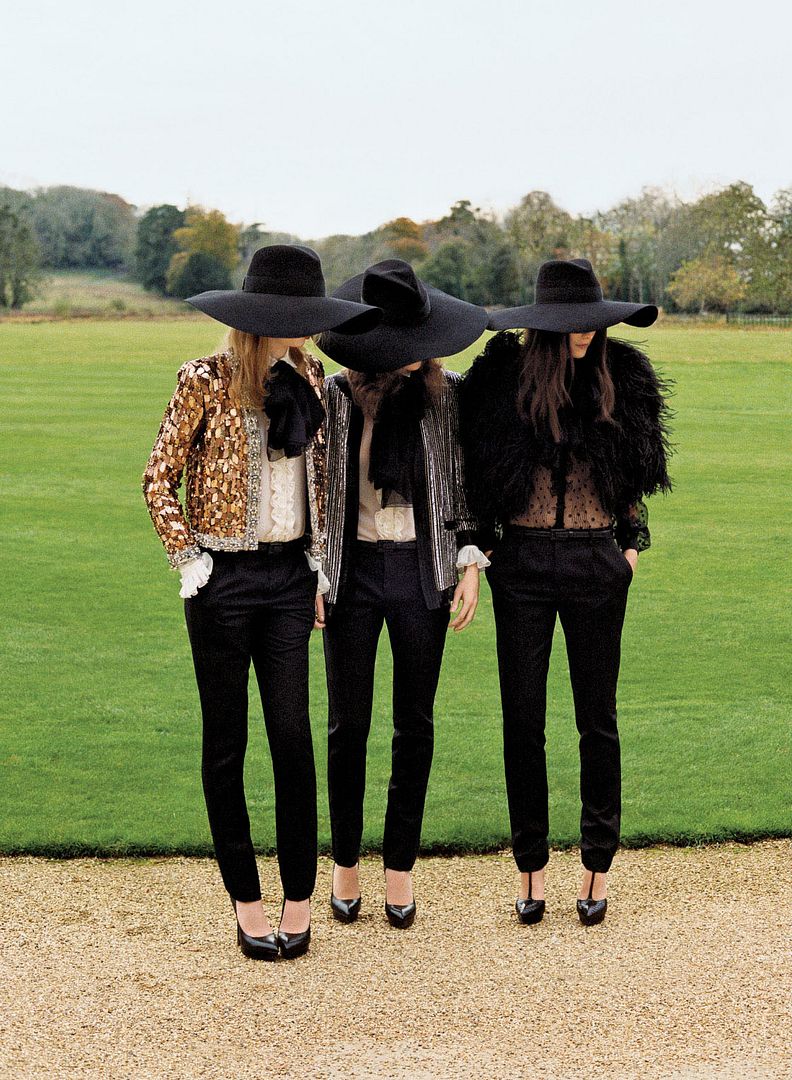 So with that said, let's take a look at all the Saint Laurent realness (at least my personal favorite moments) Hedi Slimane brought to life since his debut womenswear collection with the brand 3 1/2 years ago.
The hats that captured everyone's attention (including mine!) for Spring 2013.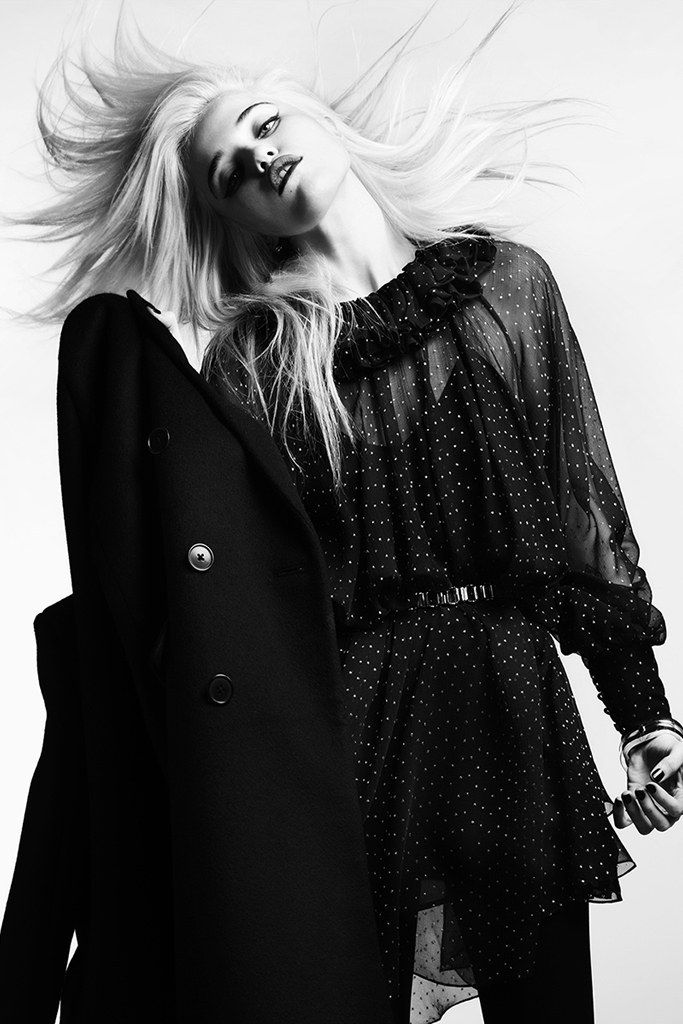 Sky Ferreira taking over for Pre-Fall 2013.
A very glam-grunge collection for Fall 2013 (still not over those embellished tights / matching bodysuit…which we'll see more of in a bit).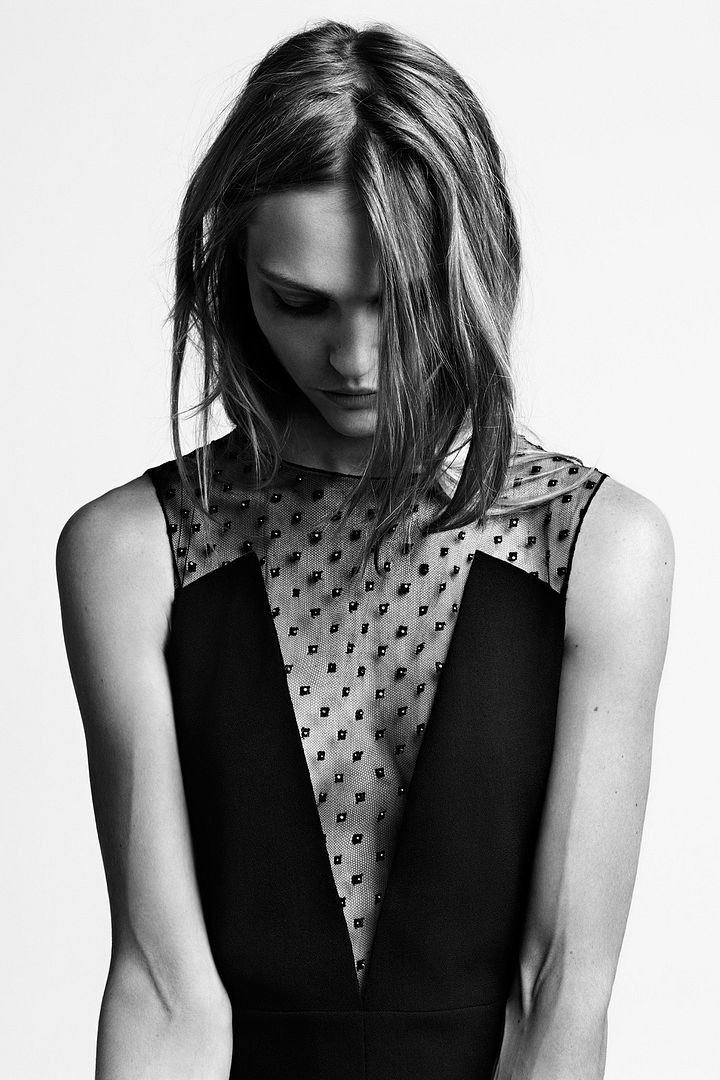 This (Resort 2014) was the last time we saw an in-between collection (Pre-Fall / Resort) until this year. And I'm curious to see if Hedi's successor will continue these collections…
Lots of lips and menswear inspired pieces for Spring 2014.
Cue the glitter boots for Fall 2014!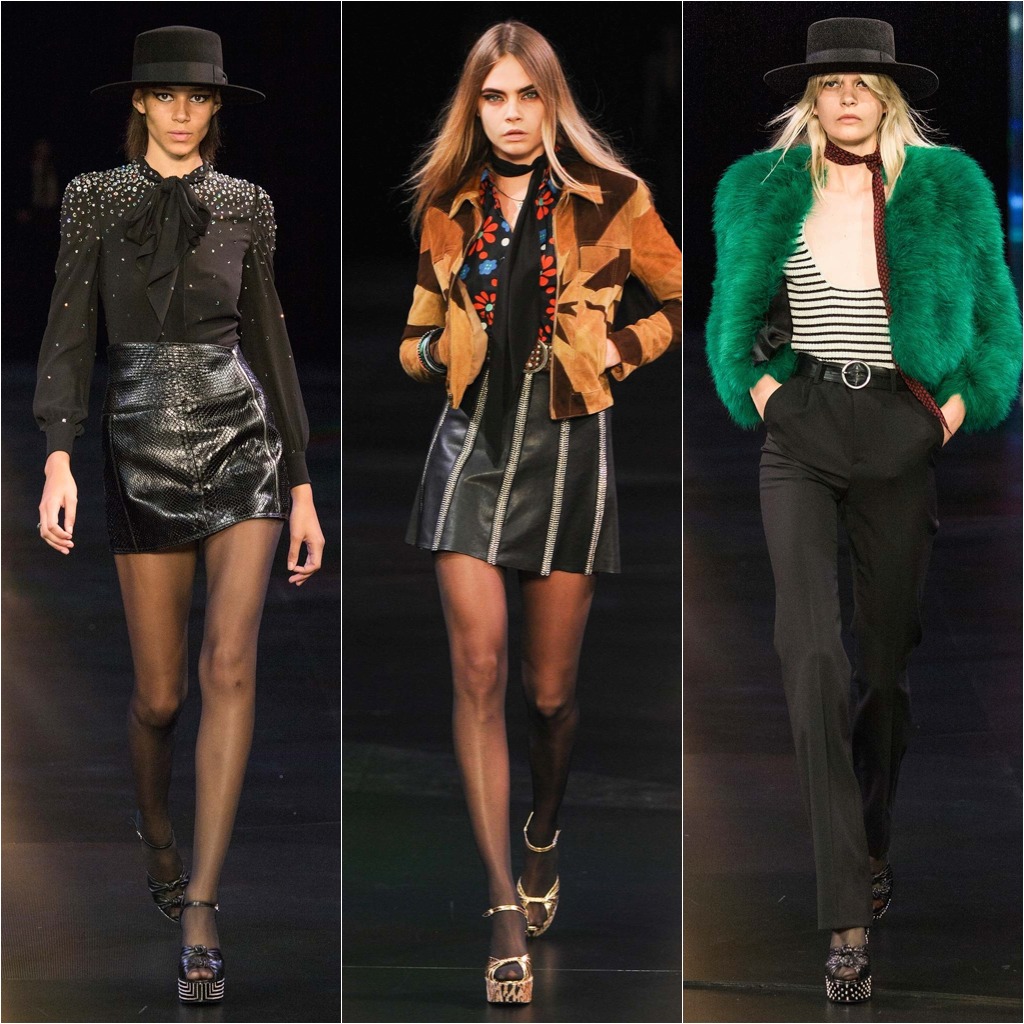 Platforms, miniskirts and flat hats making an unexpected yet fantastic combo for Spring 2015.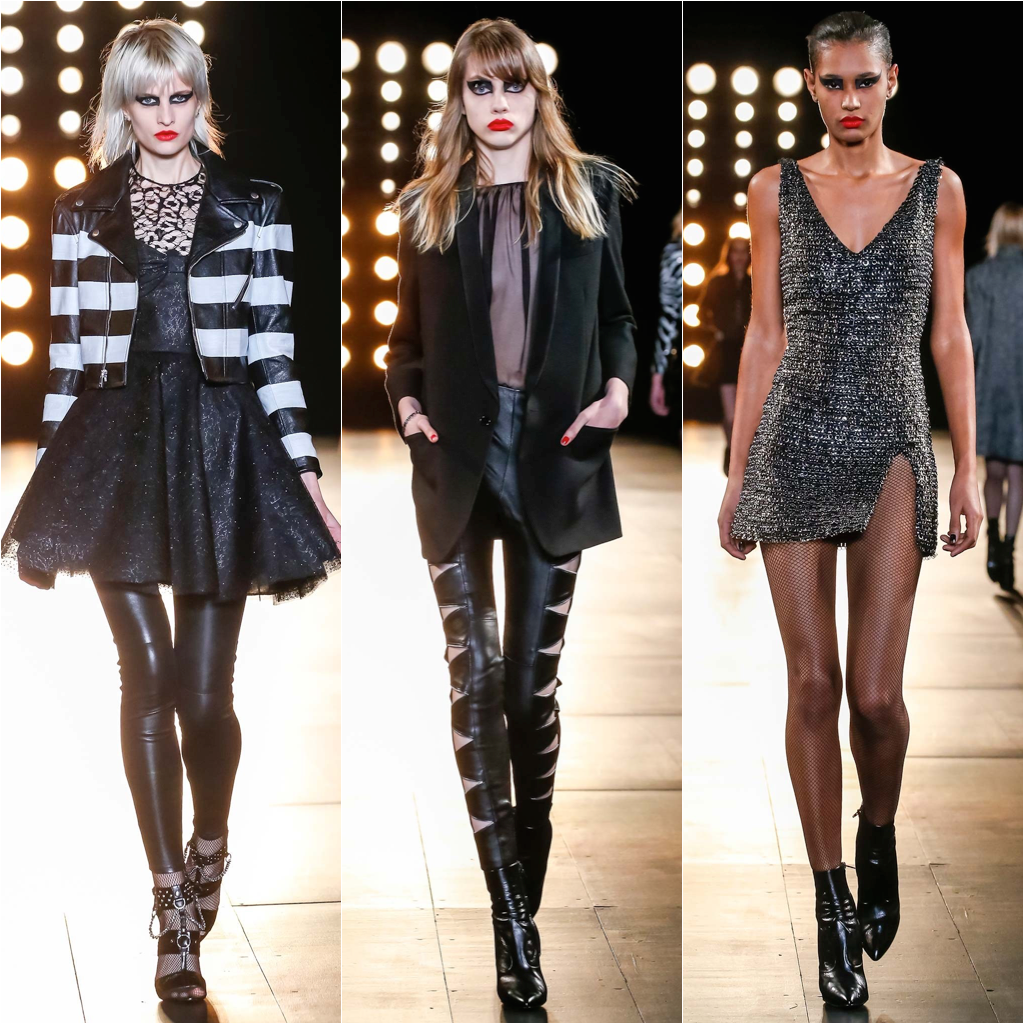 You know when you'd leave the house in a conservative outfit and minimal makeup to please the parents but then change in the car before the party? That's sort of what Fall 2015 reminds me of.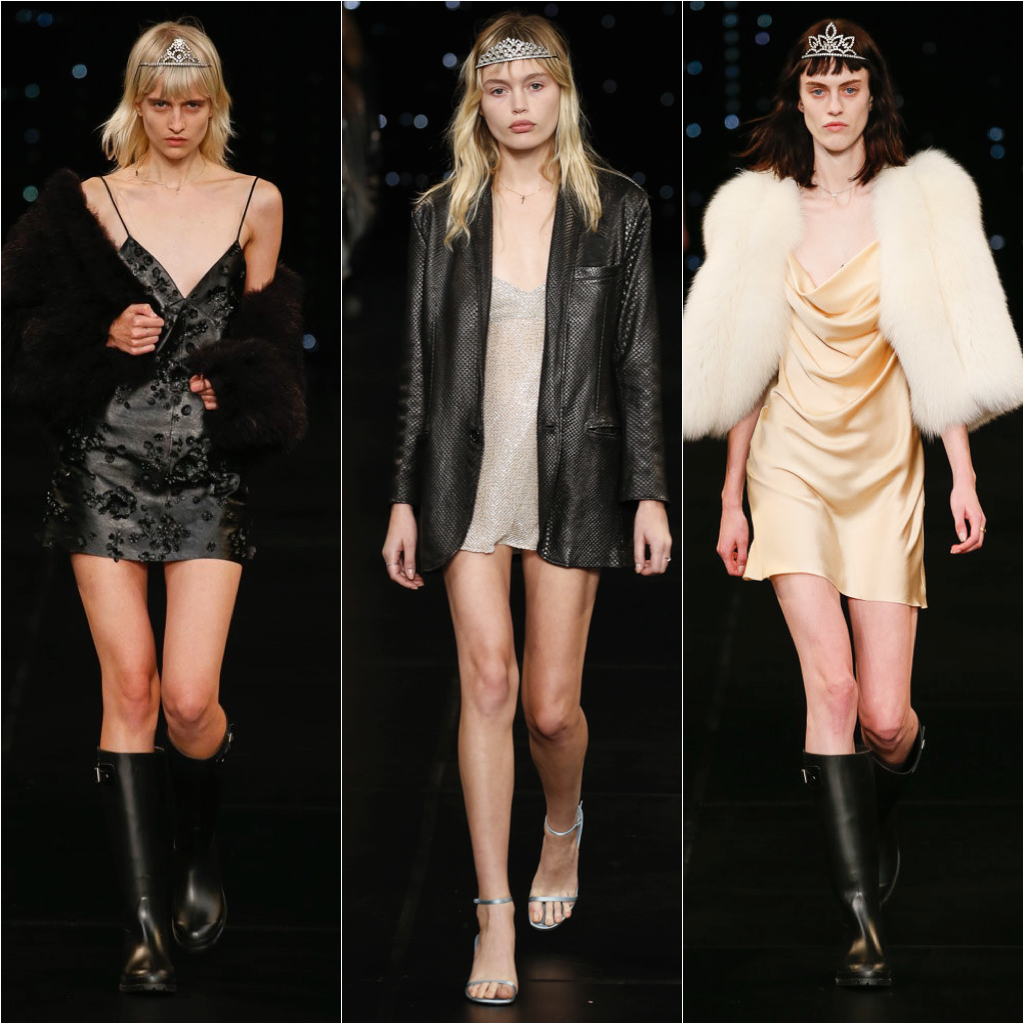 Everything about Spring 2016 screams Kate Moss (plus a tiara).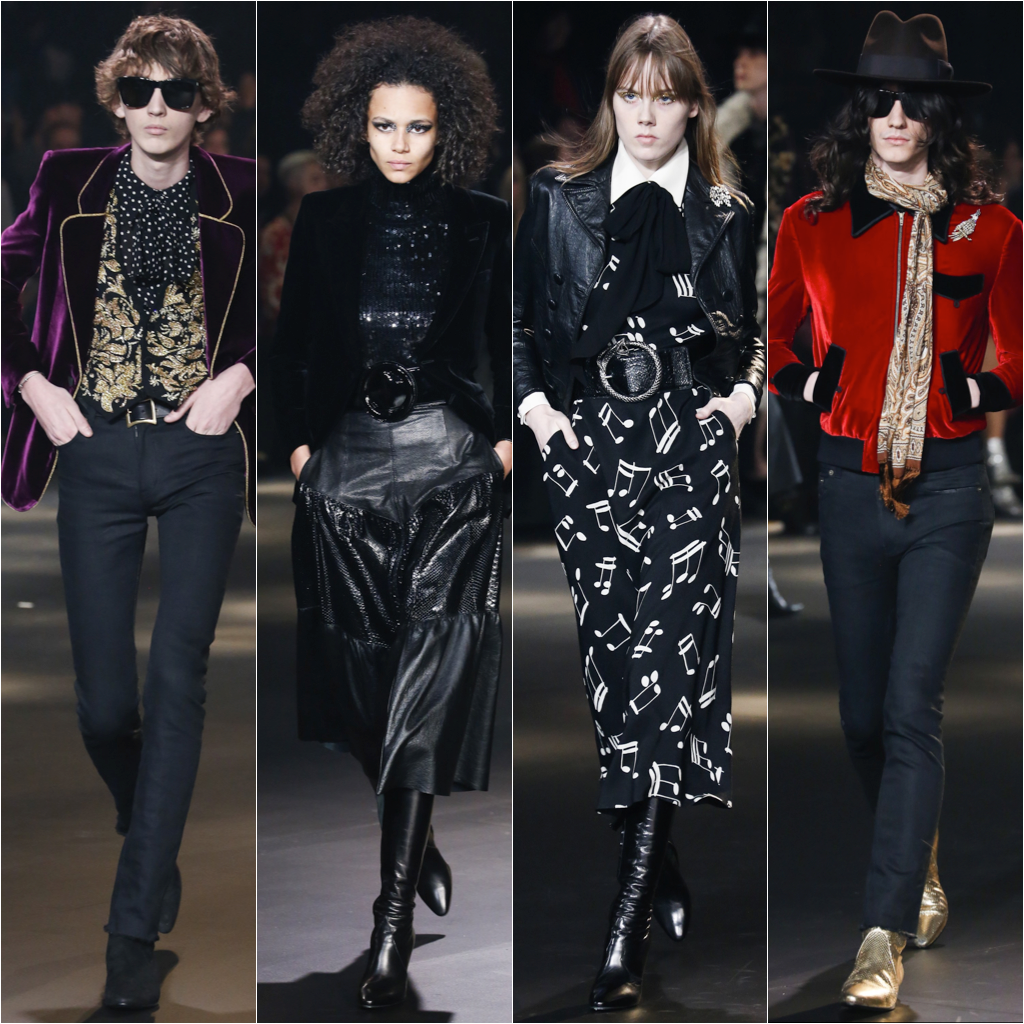 When the boys are just as good as the girls (if not better) for Pre-Fall 2016.
MAJOR 80s vibes for Fall 2016 (very well received 80s vibes might I add).
And what to do with all these amazing clothes Hedi conceptualized in his genius mind and brought to life for all of us to enjoy? PUT THEM IN PRETTY EDITORIALS…duh!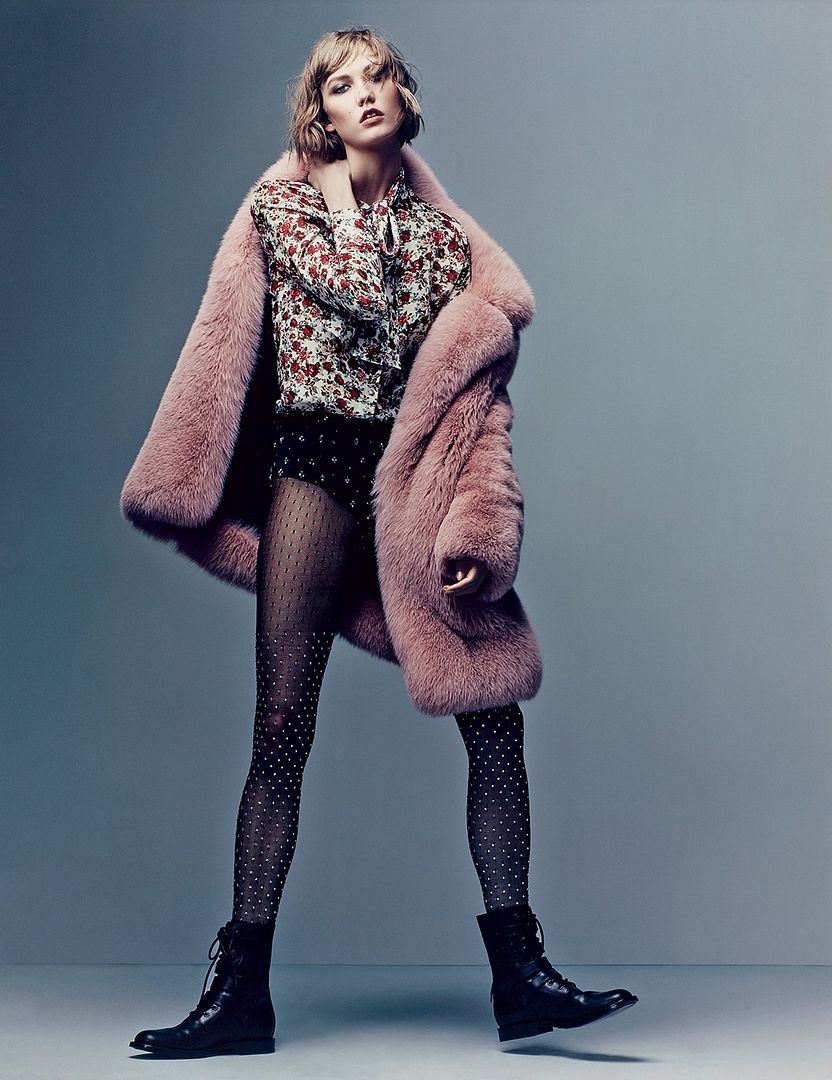 Karlie Kloss wearing my favorite tights and that ridiculously amazing blush coat from Fall 2013.
Gwen Stefani rocking the signature sequins and headgear from Hedi's debut collection.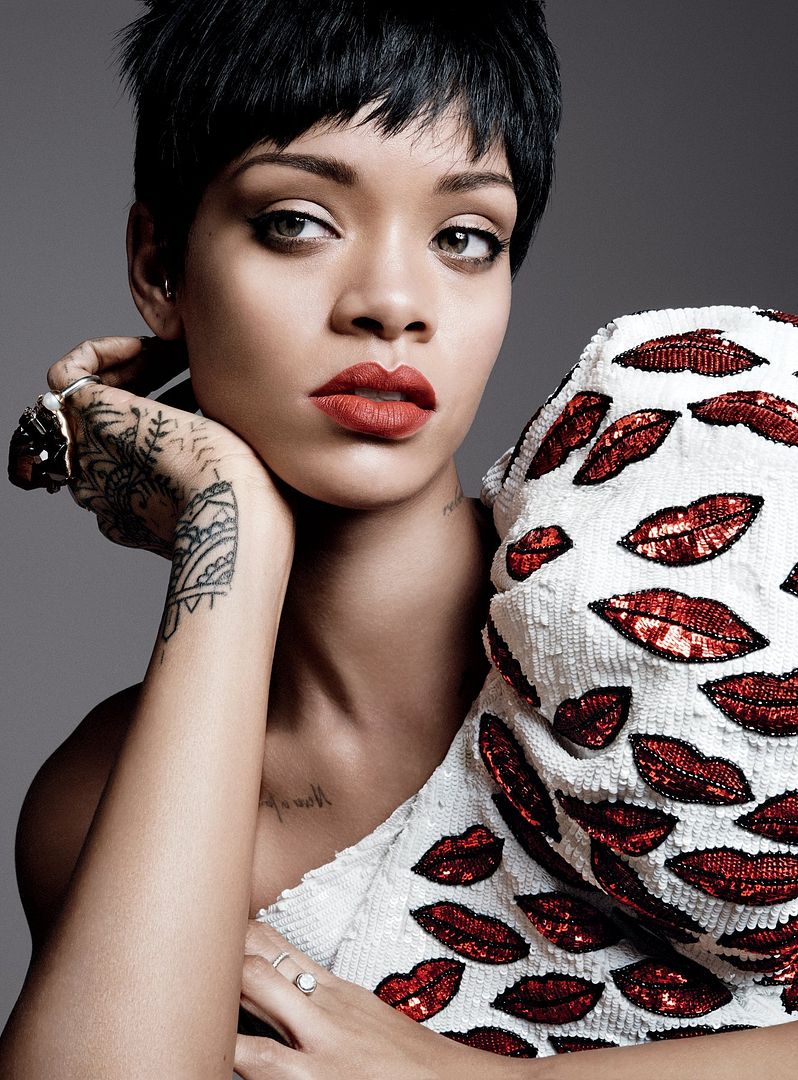 A little Spring 2014 for Bad Gal Ri Ri.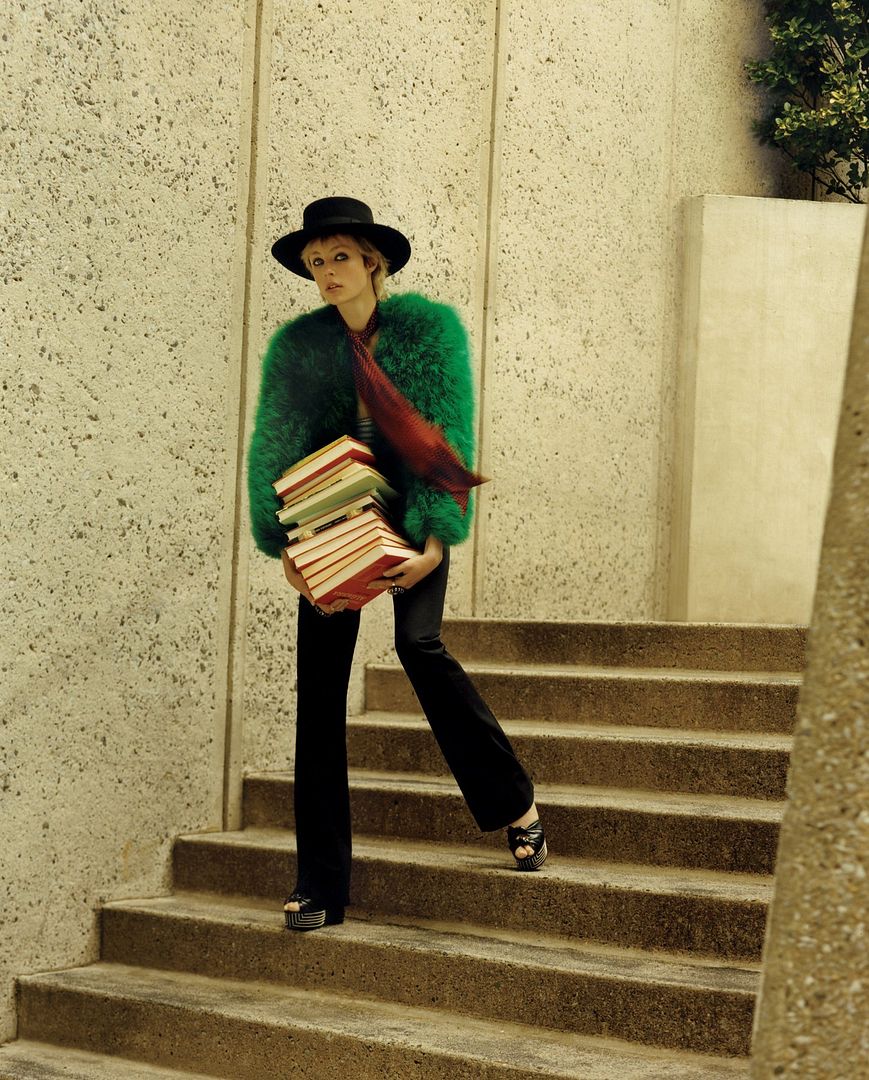 I wish I looked this stylish when lugging around all my books to class back in the day…but leave it to Edie Campbell to make a green fur and a huge stack of books like CHIC AS FUCK.
Kendall. Enough said.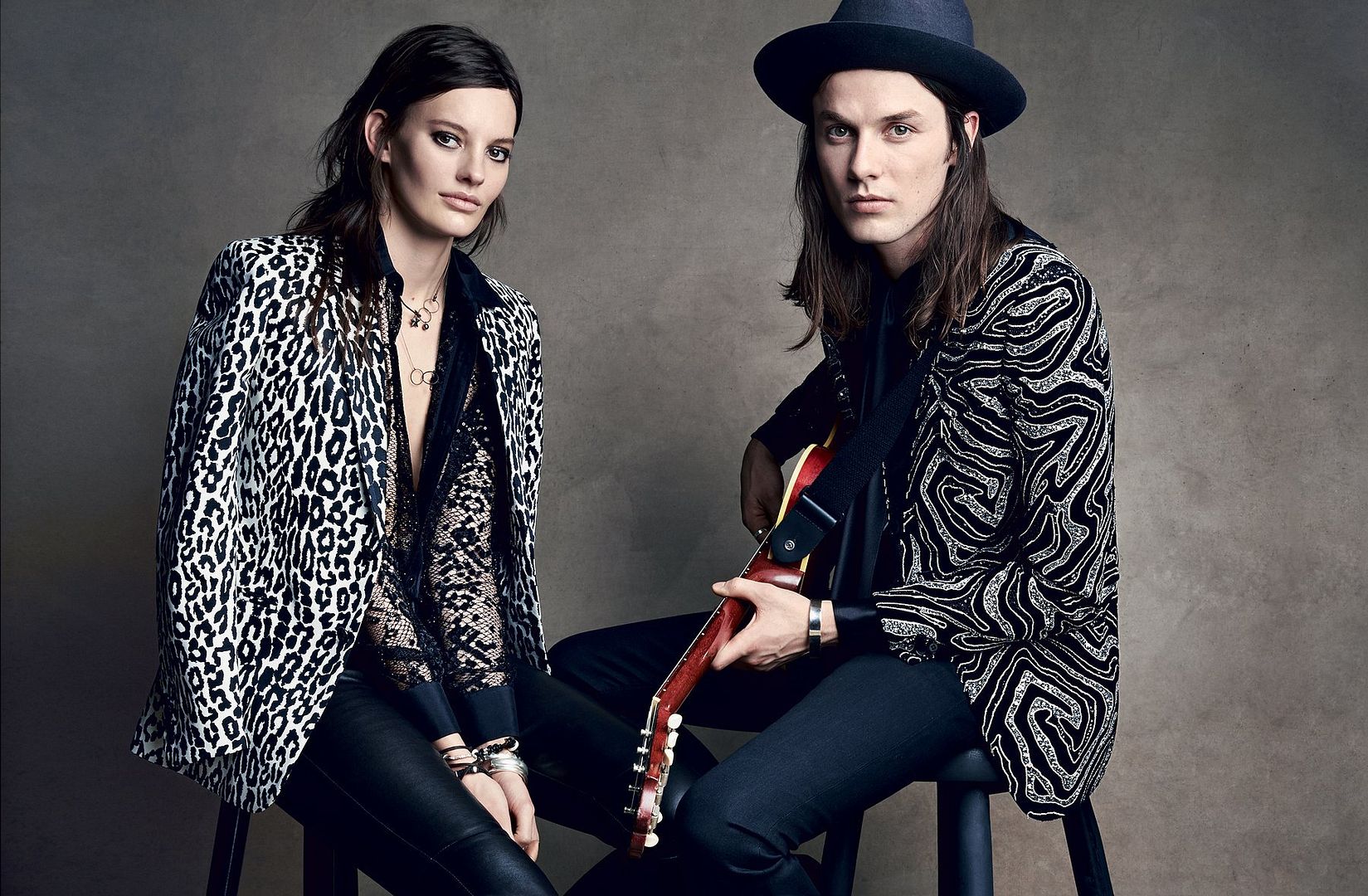 More proof that I need to be a Saint Laurent boy.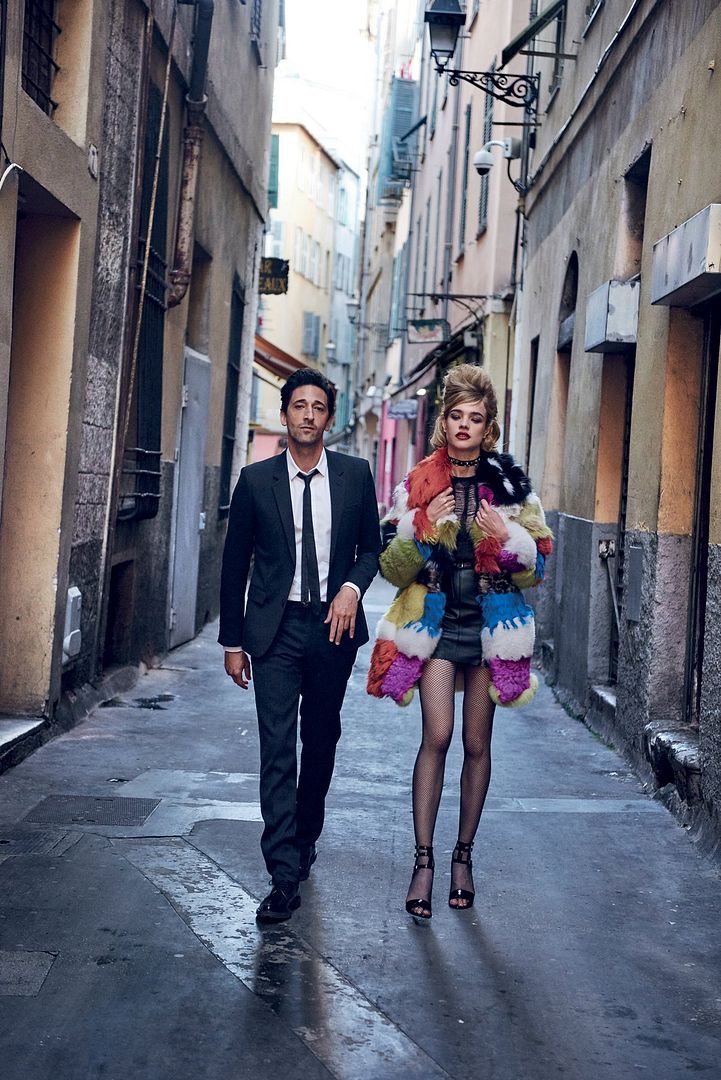 And my favorite — Adrien Brody and Natalia Vodianova killing it in the French Riviera.
But of course, none of this matters unless you can translate what you see in the magazines and on the runways in to real(ish) life…right?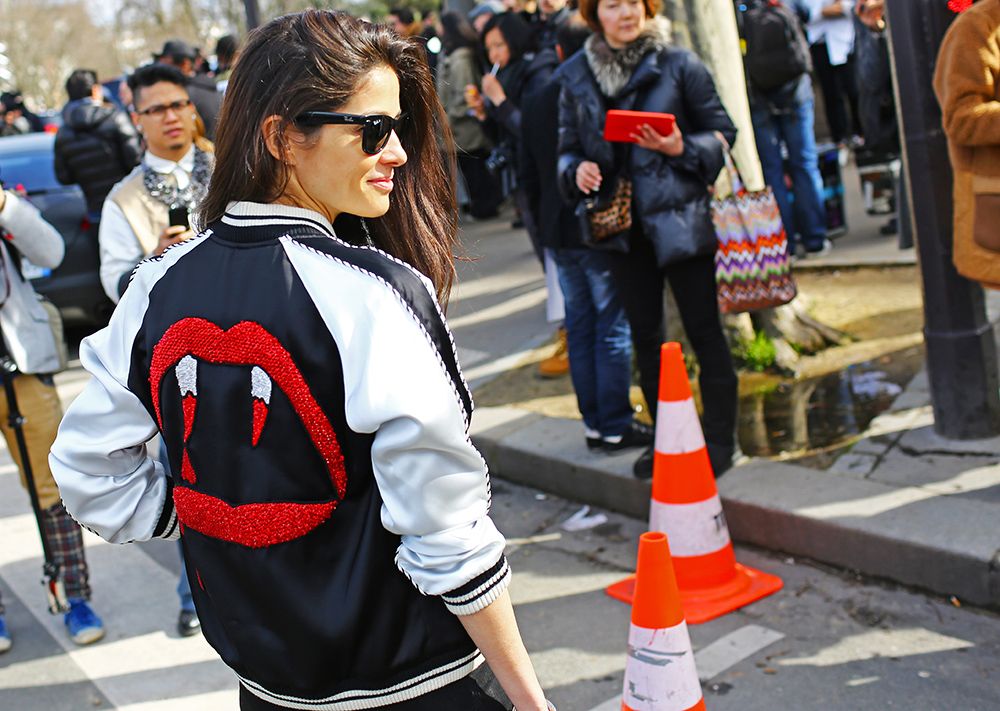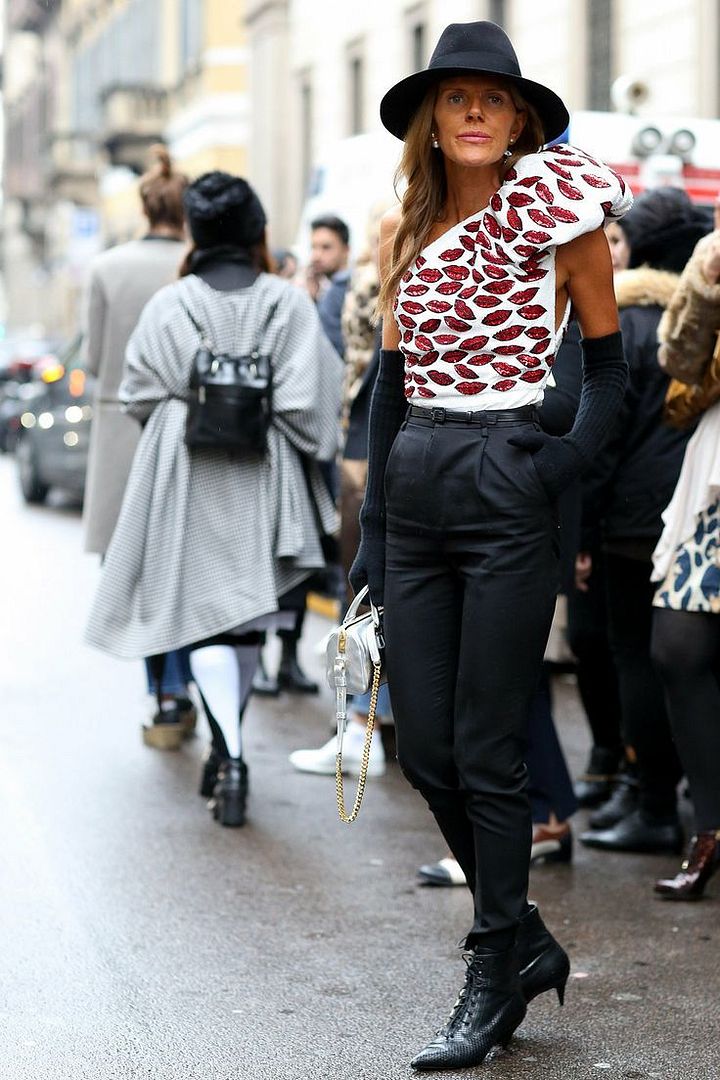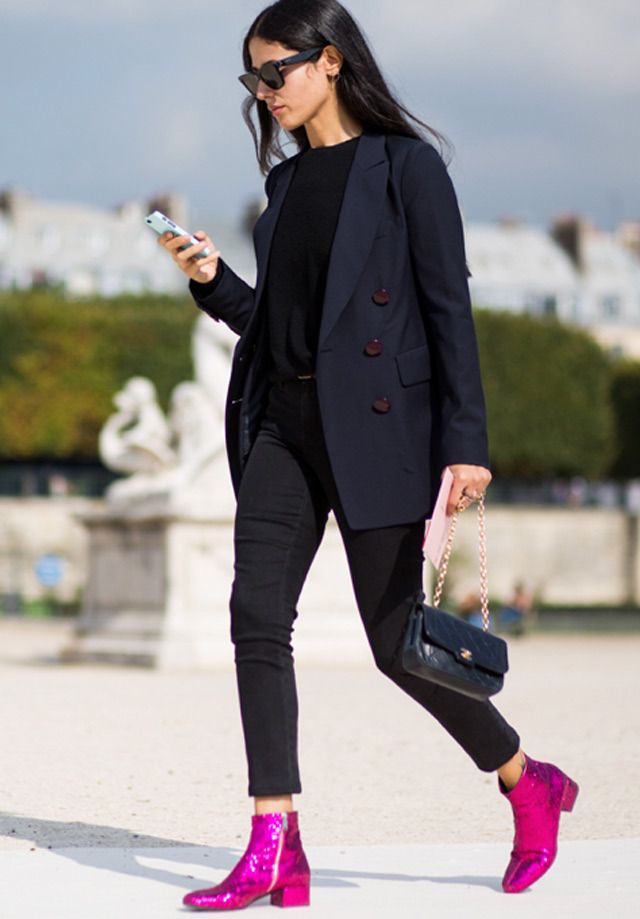 Who doesn't want to just sit back, relax and look back on some pretty Saint Laurent things? Sounds like my ideal Friday! But seriously Hedi, we'll miss you and we look forward to seeing what you do next. In the mean time…we're anxiously awaiting the Anthony Vaccarello announcement (as there's a 99% chance he'll be replacing Hedi…which I think is a perfect fit).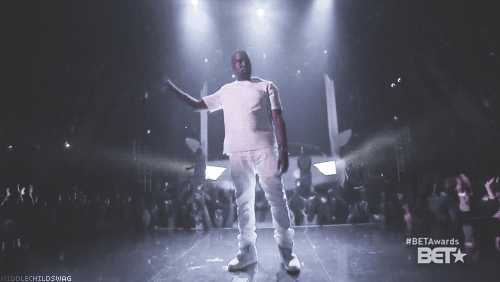 Basically Hedi right now.
And if you want to stock up on Saint Laurent while it's still Hedi-fied…
Images via Vogue & Pinterest
You might want to check out...