This one is for my friends/readers/anyone who wants to hang out…in the burbs.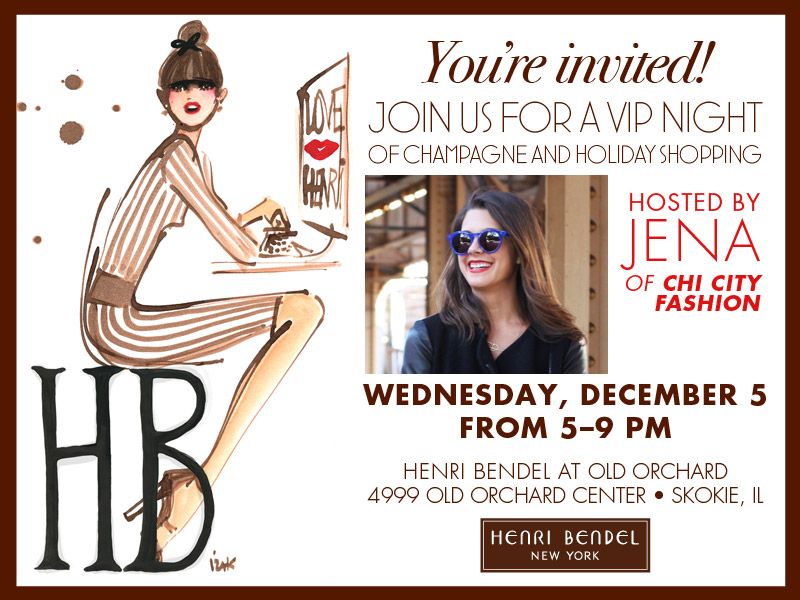 On Wednesday, December 5 I'll be hosting an event at the Henri Bendel store in Old Orchard. This place has everything when it comes to holiday gifts so if you're in the suburbs or just really want to hang out with me (I'm just as weird in person, I promise) come by Bendels from 6-9pm on Wednesday. There will be chocolate and champagne (but arrive early because I'm unstoppable when it comes to chocolate and sometimes champagne) and in-store discounts up to 35% off.
Also, stay tuned for a fun Bendels giveaway happening on ChiCityFashion very soon!