After my Refinery29 feature a few weeks ago, I got a hold of the hundreds of outtakes from the shoot and because they were so fun, I just couldn't let them go to waste. We took a bunch of photos in my home office so I thought it would be cool to show you a glimpse of my day at work…except I'm normally in my pajamas hunched over my computer.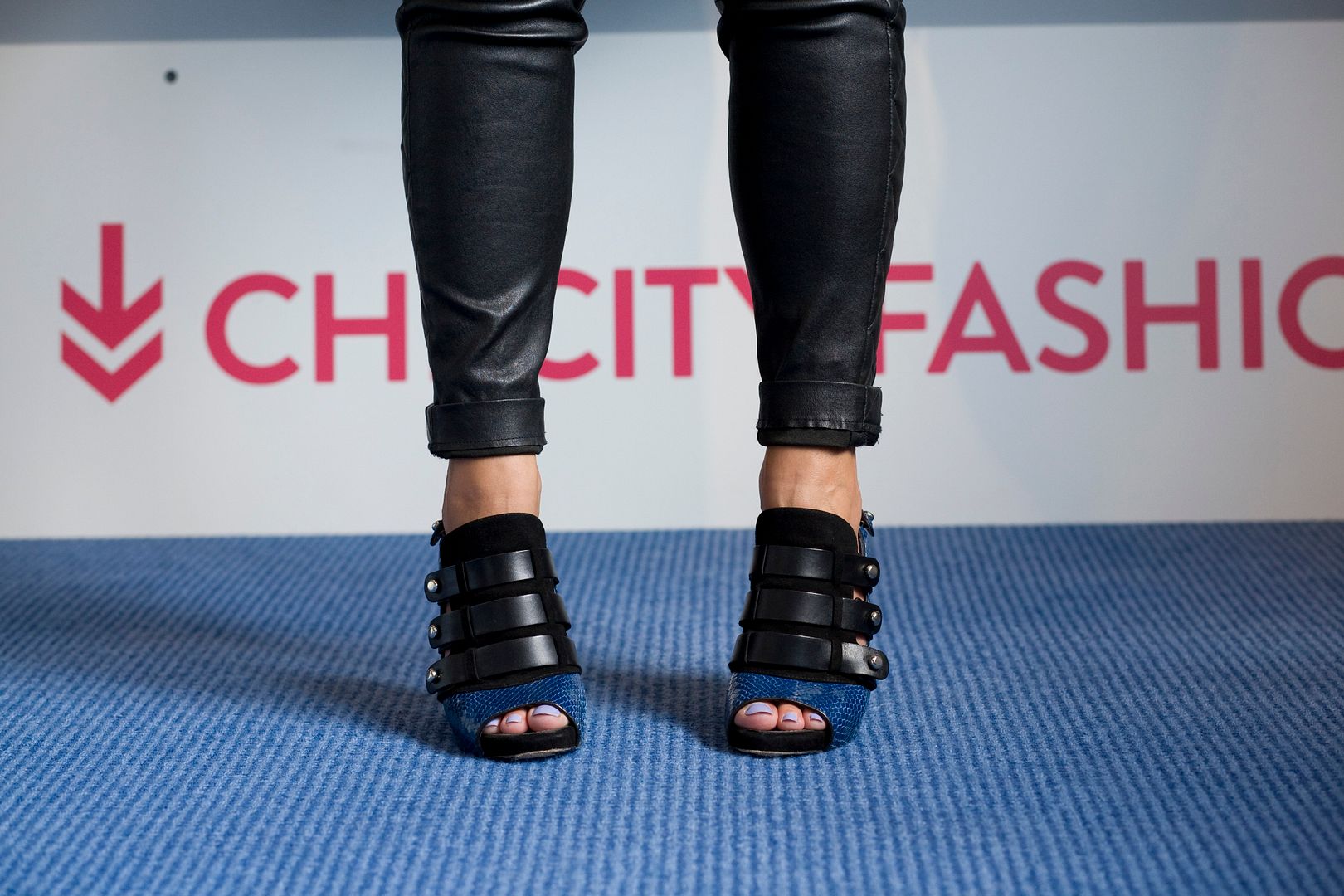 I'm still trying to figure out what to do with this sign after I thought it was a good idea to take it home from the Nordstrom YOUphoria event. So currently it just sits on my floor and waits for photo opportunities such as this one.
I just realized right now that I haven't posted any photos on CCF of my office (except a few here) so I wanted to share with you my absolute favorite part of the room — the accessories wall (much better than the Project Runway one, right?) I change out a few things every once in a while but I've always wanted a space where I can display my accessories (because they don't really do much sitting in a closet and I can only wear one pair of shoes at a time). So having something like this to look at every day and get my creative juices flowing is pretty damn cool.
I always kept a pile of random things I acquired from events, friends, etc that sat in a drawer but never had a place to be displayed. In junior high and high school I taped nearly 100 photos to my dresser (which I don't think my mom was ever a fan of…sorry I ruined the furniture, mom) because I wanted a place to put all of my photos where I could look at them everyday. So I went with that idea but  decided on something that would not be abused by tape marks and opted for a magnetic board to put all of these pictures, invitations, magazine tear-outs, etc. And that, my friends, is what I like to call my "real life Pinterest board." I love you Pinterest but you don't satisfy all of my needs.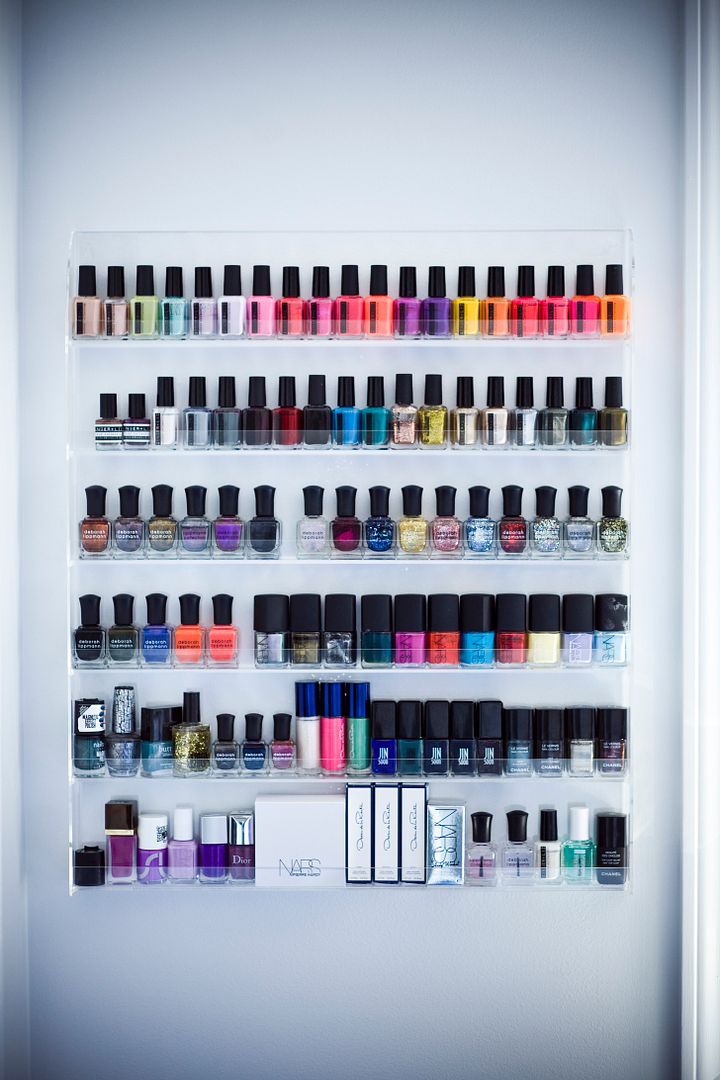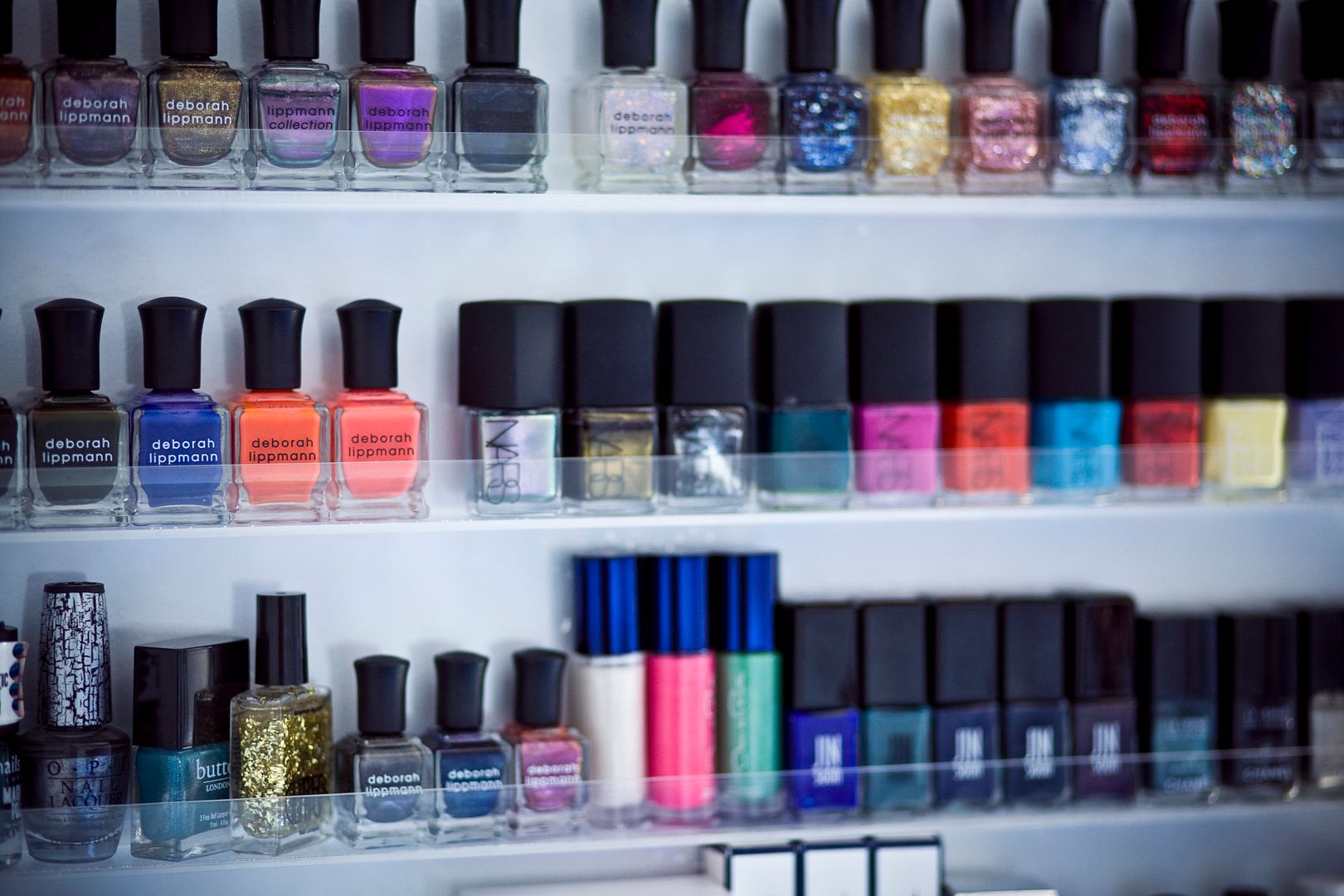 Now you understand why I've been doing this #ManiMonday thing for 2 years…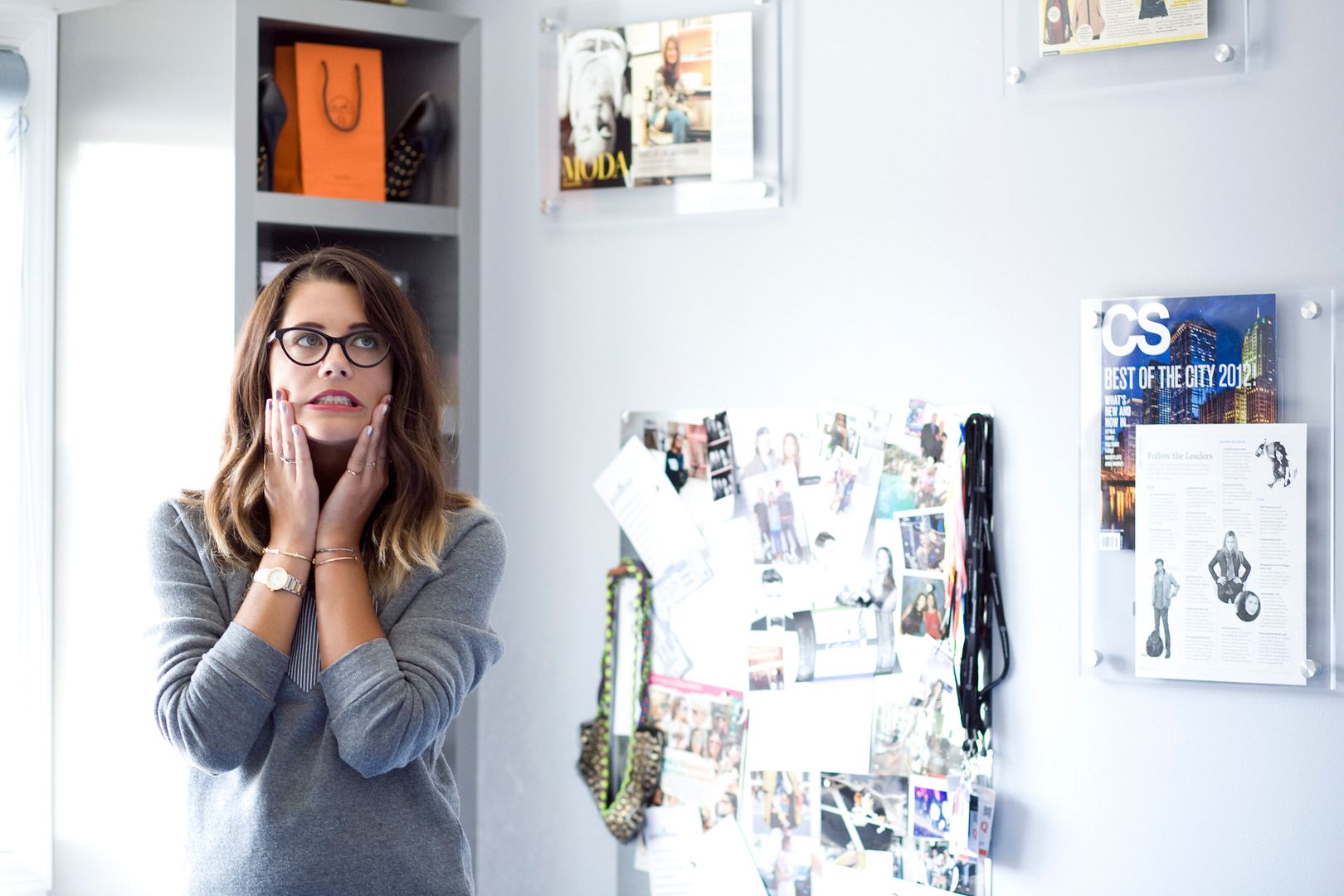 This is my stressed/I don't really want my picture taken anymore/can you please just Photoshop a decent smile on my face look.
And we can't forget about my intern, Laz.
Like I mentioned the other day, I repeat outfits all the time. So if you see something here on CCF you've seen me wear before…sorry, I'm not sorry. These glasses were probably the best thing that's ever happened to me because I pretty much was winging it for 6 years in the vision department so it feels pretty great to actually SEE. The skirt is the very same one I wore to the Topshop party last month (you know that time where I hated skirts but somehow the power of Topshop had me buying two). And those Celine heels I'd been eyeing for months and just so happen to be extremely on sale in [kind of] my size at the Fashion Outlets…they just make any outfit that much better.
So I hope you enjoyed my Refinery29 outtake/office tour/outfit post/dog photos. Will be posting more outtakes next week. Stay tuned!
—
Sweatshirt: Rodarte. Skirt: Topshop. Heels: Celine. Glasses: c/o Lookmatic. Bracelets: Bing Bang, Dana Rebecca. Rings: Jennifer Fisher, Dana Rebecca, Vale, Iwona Ludyga.

Photos by Heather Talbert
You might want to check out...