I say, GO FOR IT!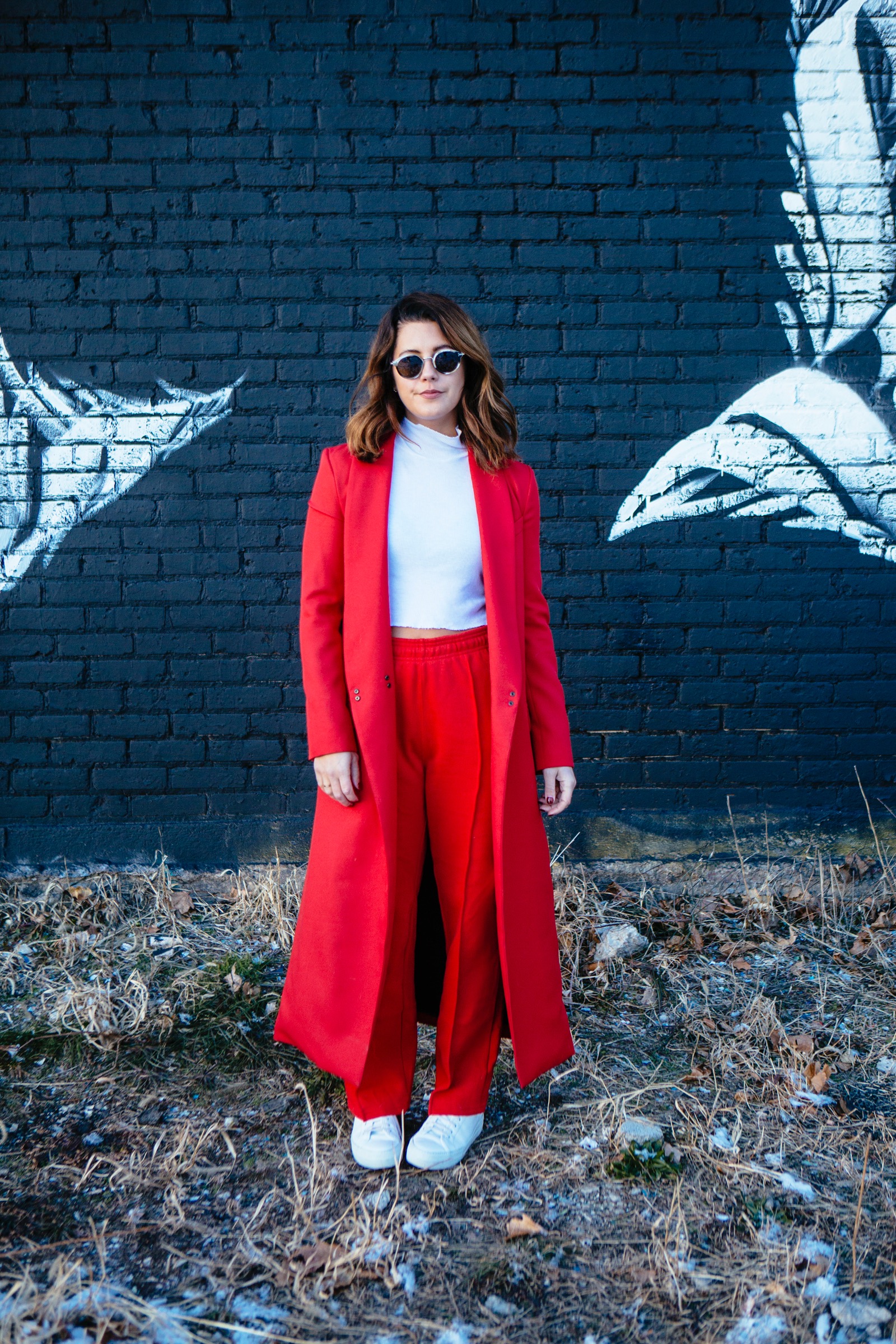 It's cold. You may have gained a few lbs over the holidays (honestly, who hasn't? We need the extra warmth to survive Chicago winters anyway!) And who doesn't love being comfortable? All I've been wearing are sweatsuits and I'm not going to apologize. I love a good head-to-toe look and this is the most comfy way to do it. Now, as much as I love making sweatpants part of an outfit, I don't recommend wearing your actual pajama bottoms with your sorority sweatshirt from ten years ago and leaving the house (it may have flown in college but thankfully those days are behind us). For styling, shoes are key. I do prefer a higher shoe (heels / boots) but sneakers can work too (as long as they're fresh!) So if you're freezing your ass off, and want to just be comfortable…I have a few ideas for you!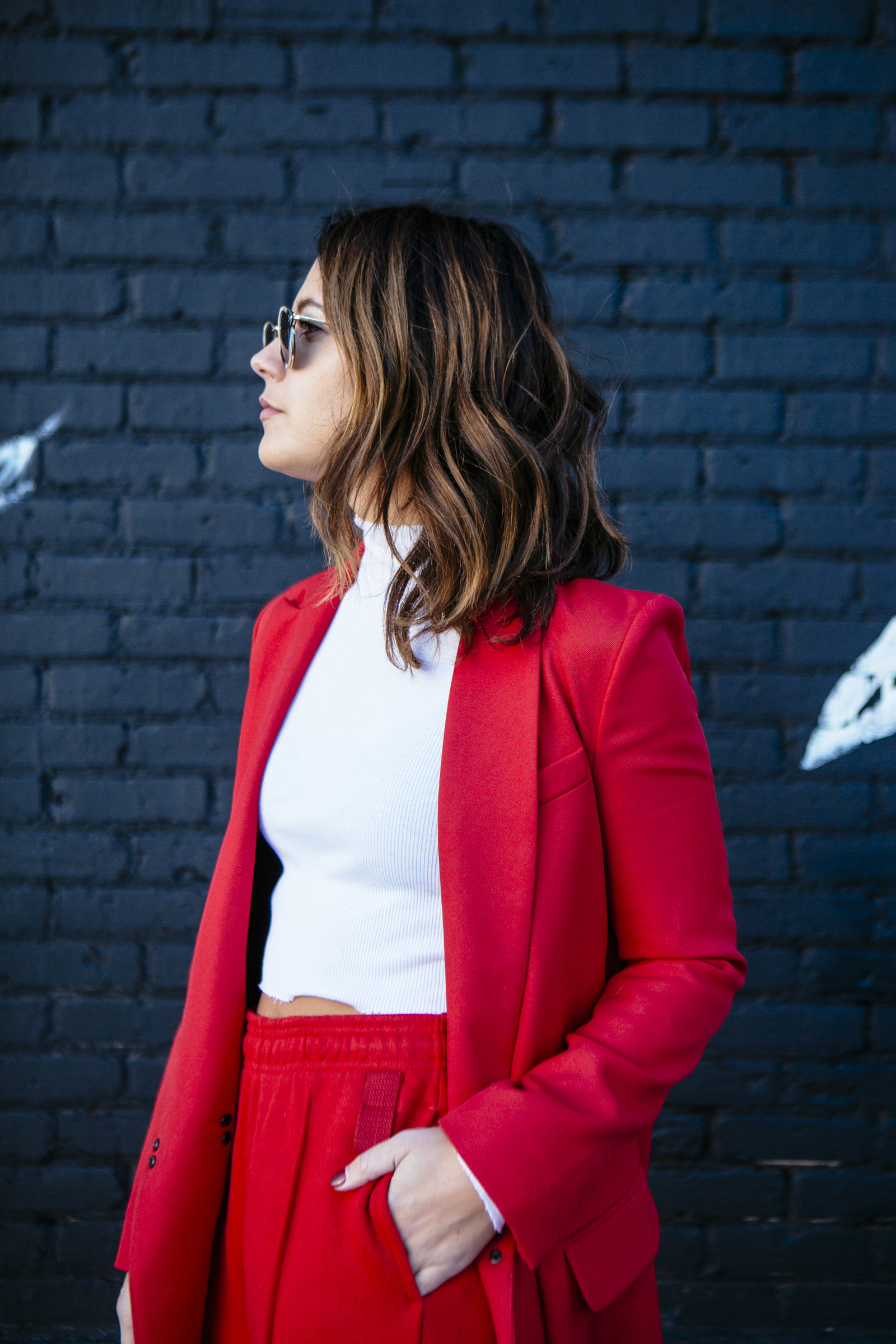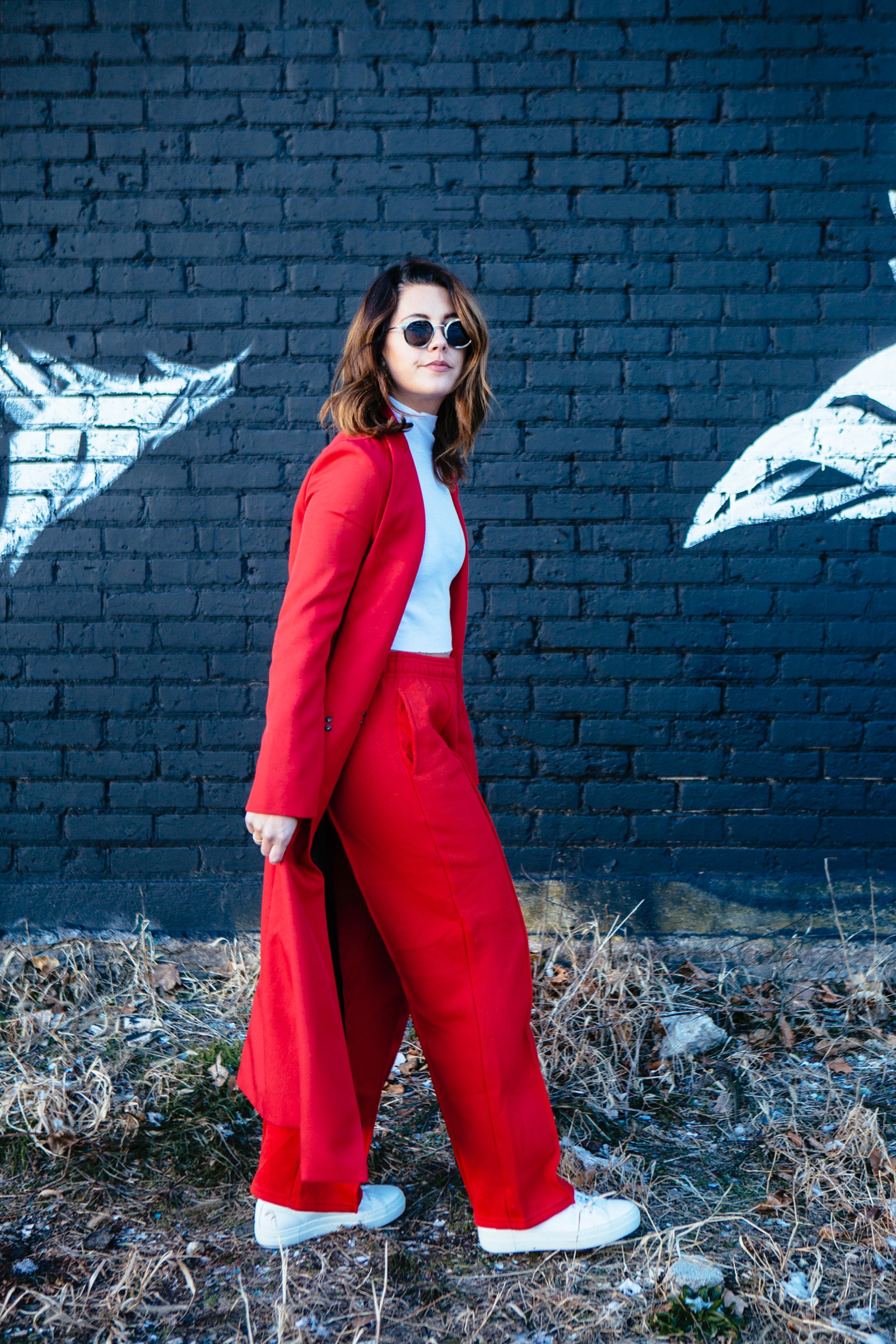 If wearing sweatpants is public is new for you, then we can step into trying new things together! I've never worn the color red. Sounds crazy but I was just never a fan. It was even a stretch for me to start wearing red lipstick (and now, of course, I love it). As you can see, I've officially changed my mind about the bold hue. I wanted to really go for it with a monochromatic look. I guess it's safe to say this isn't the last time you'll see me in red!
Coat: Assembly. Top: Cotton Citizen. Pants: Assembly. Shoes: Common Projects.
SaveSaveSaveSaveSaveSaveSaveSave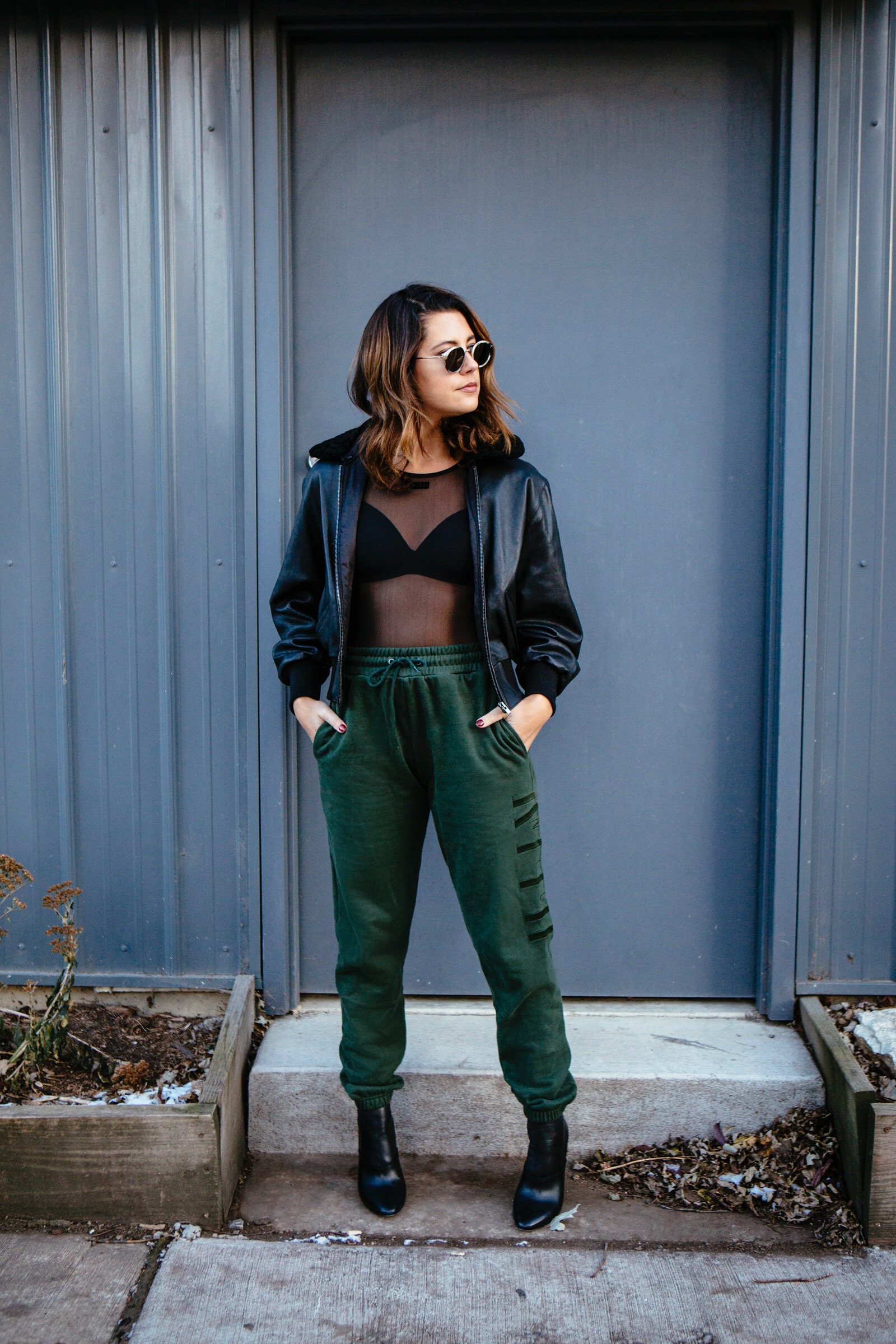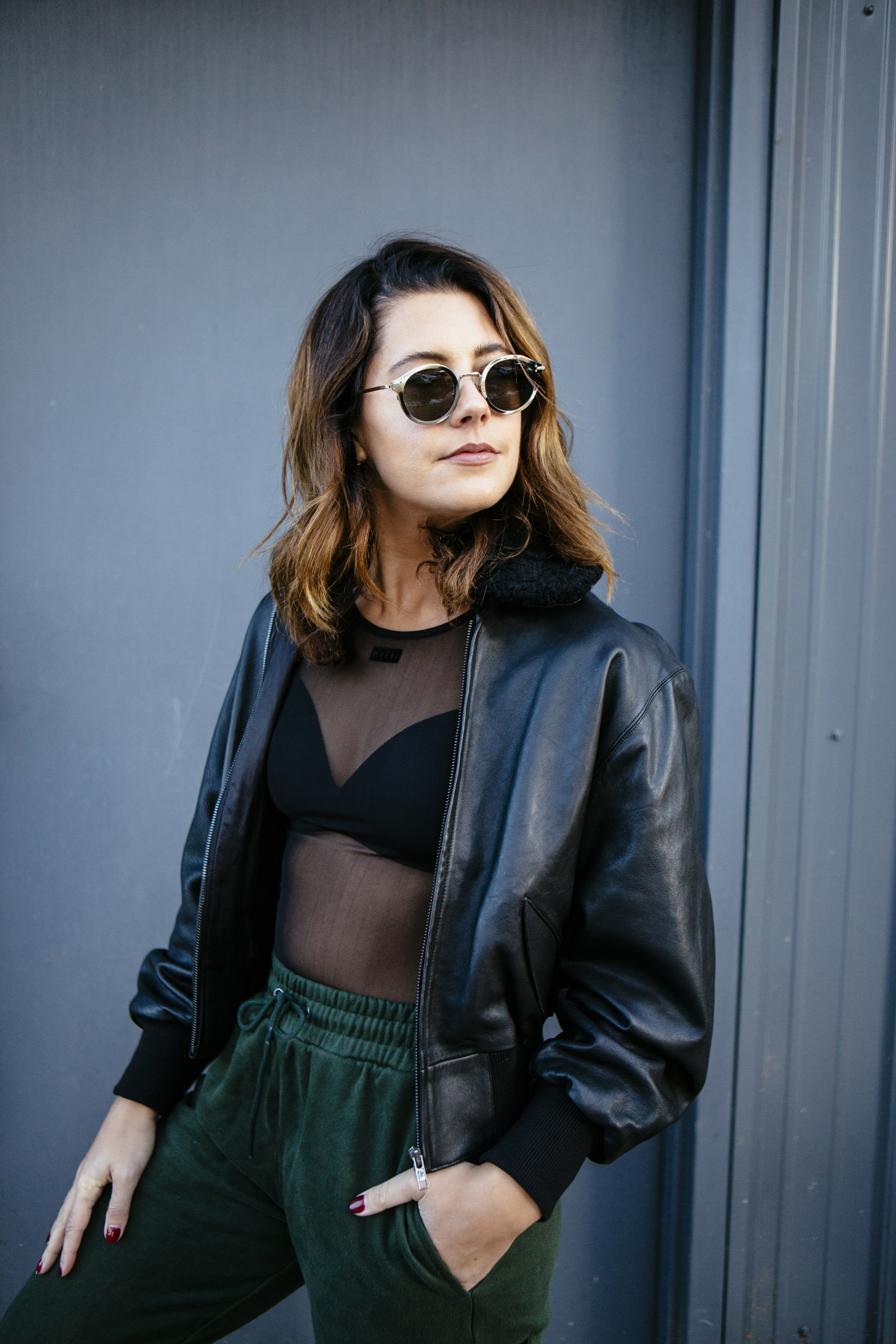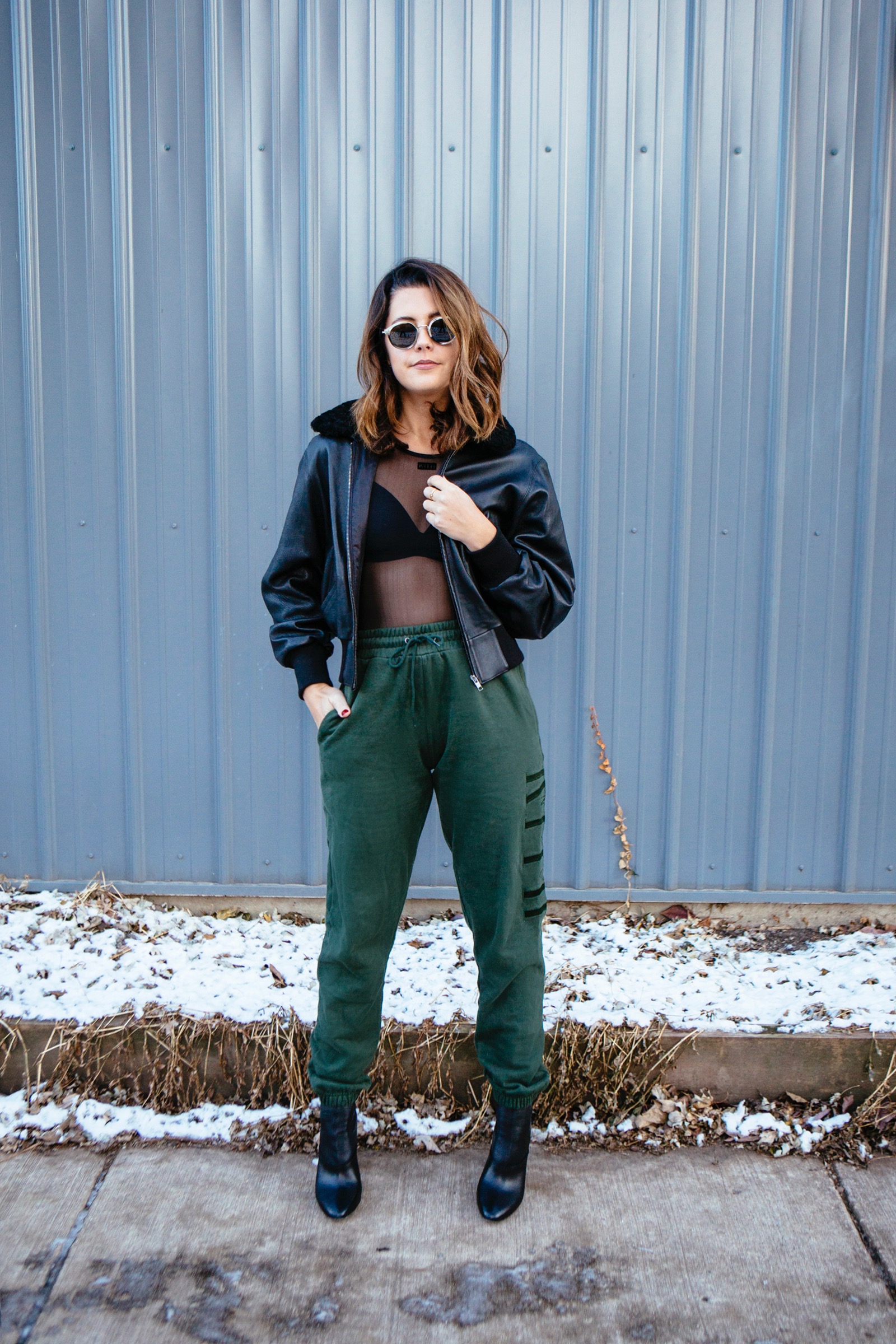 When I wear sweatpants out, I typically go for slimmer styles that taper at the ankle. As you can see by the Assembly sweats and these Kith sweats, I'm definitely stepping outside my comfort zone here. Because there's nothing feminine about these pants, I paired them with a sheer bodysuit and some heeled boots. I actually have the matching sweatshirt to these pants but that's one sweatsuit I'm keeping for indoors only 🙂
Pants: Kith. Bodysuit: Kith. Jacket: Bassike. Boots: 3.1 Phillip Lim.
SaveSave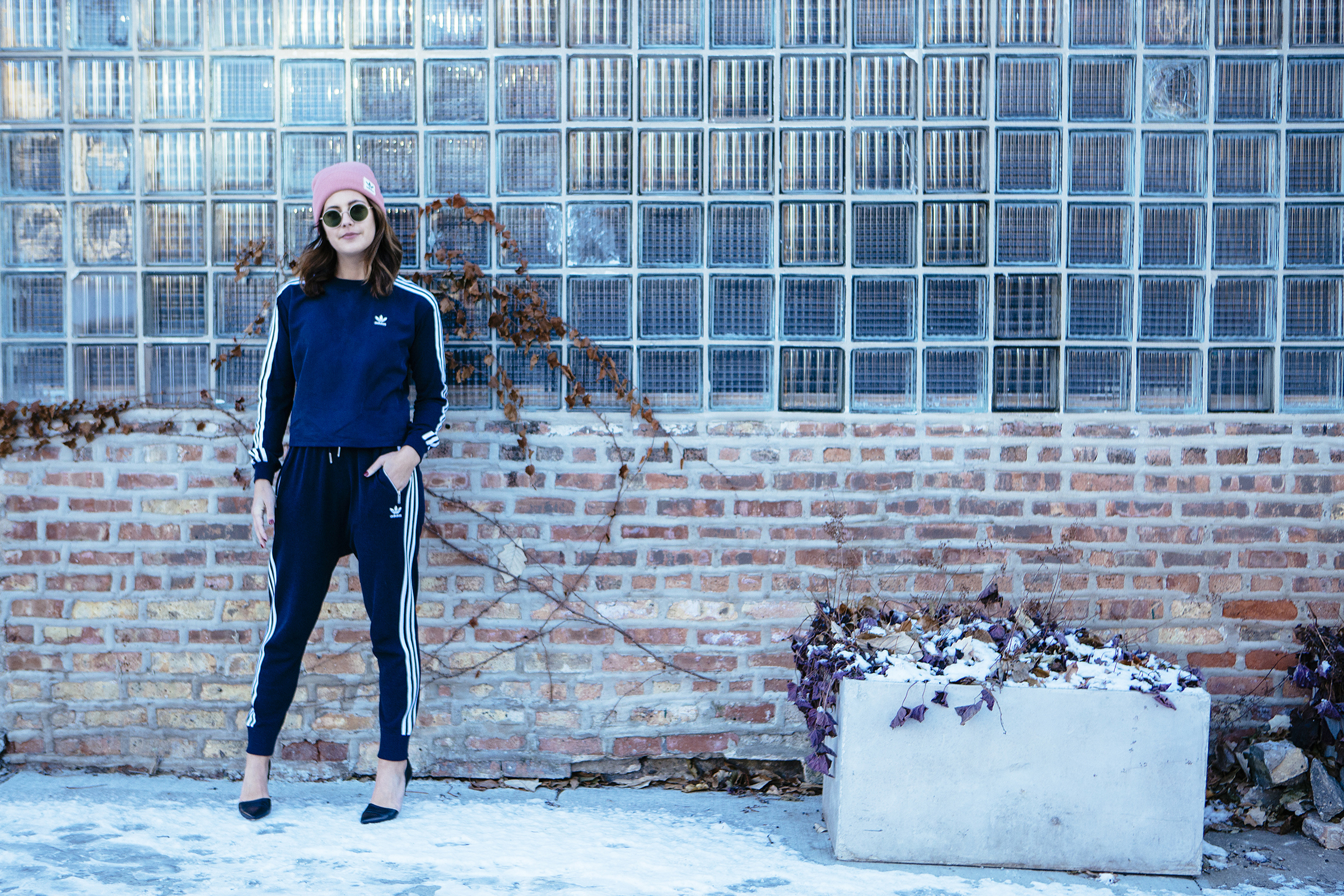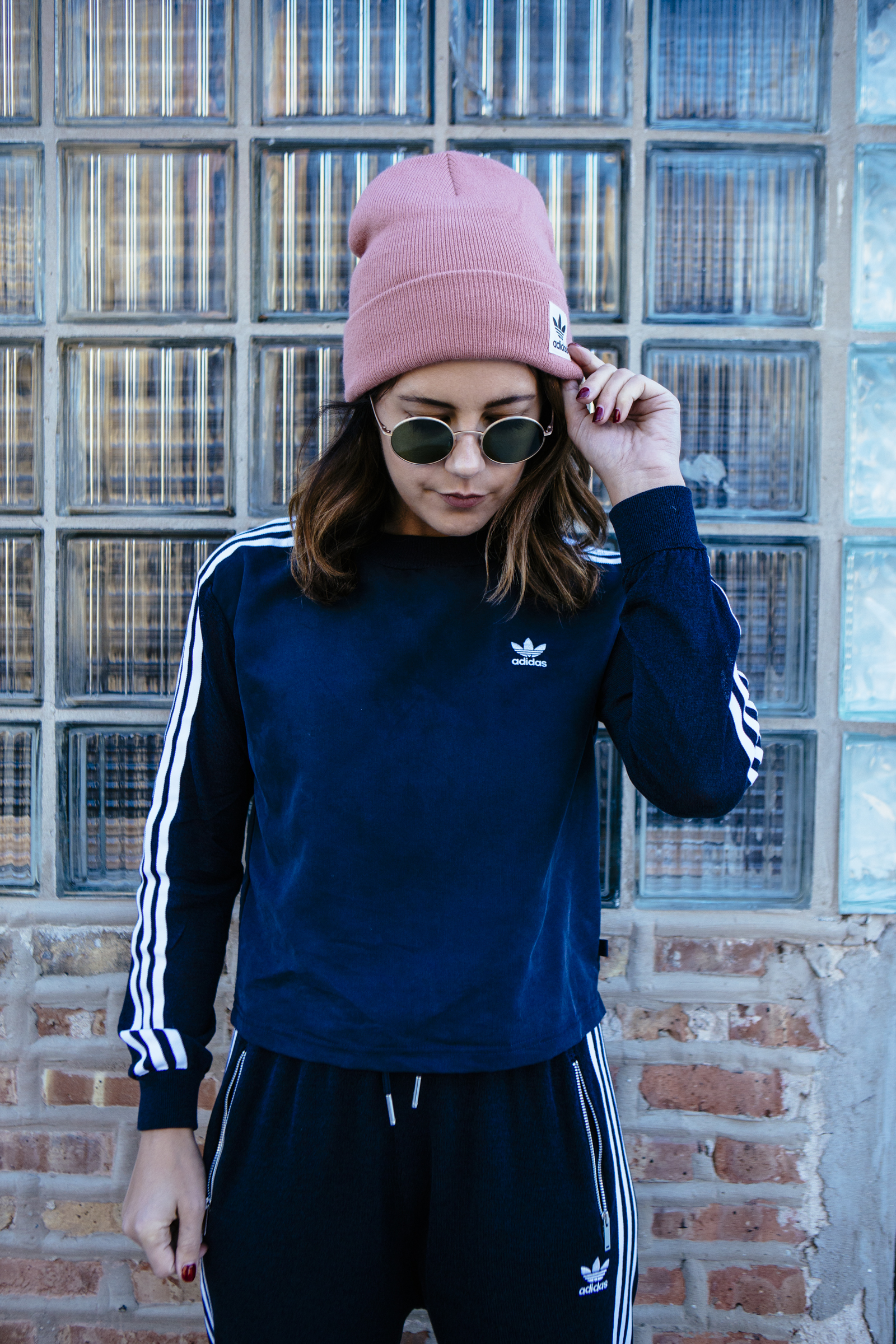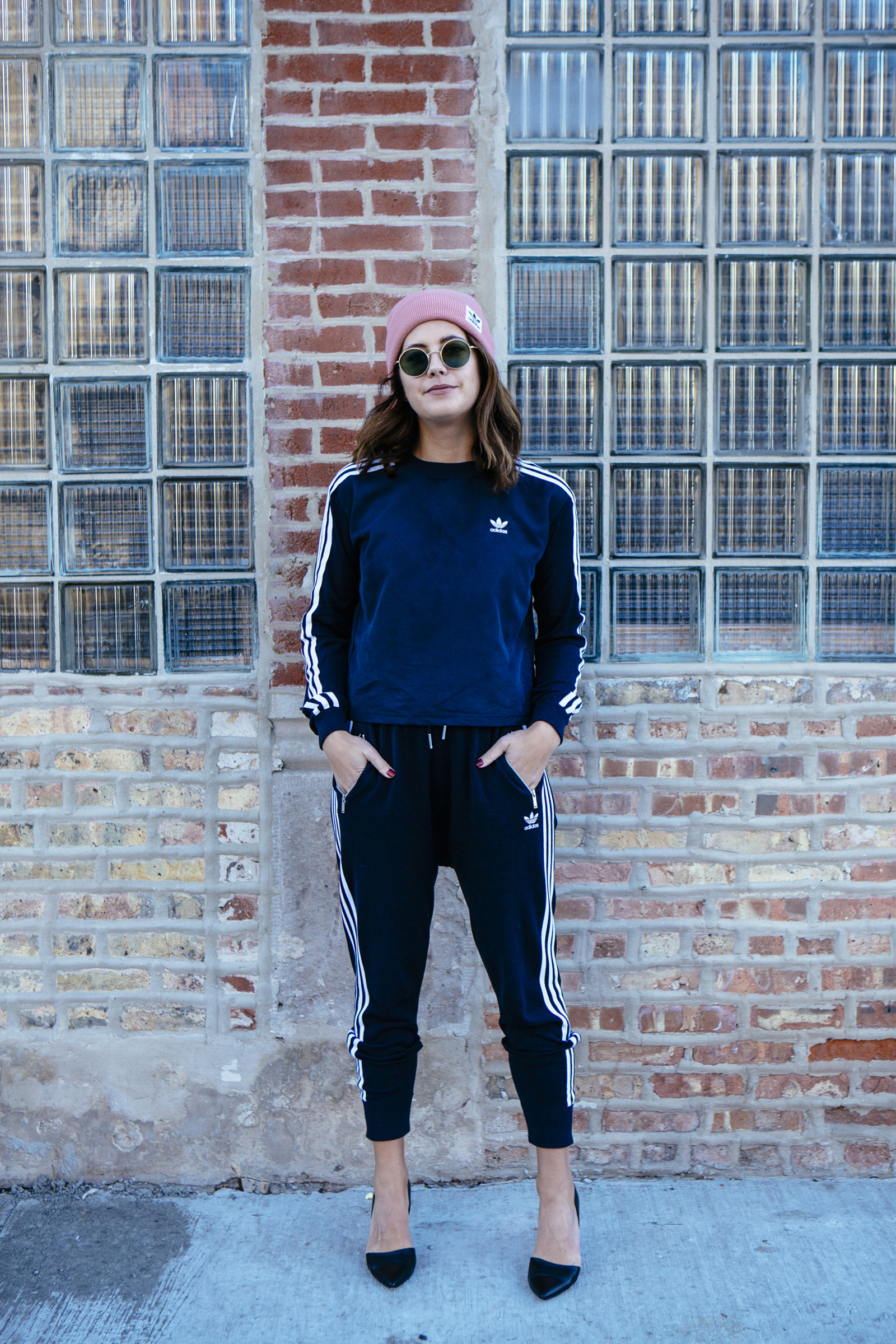 And last, but certainly not least, my personal favorite — the sweatsuit. I went a little crazy when Adidas Originals opened in Wicker Park (let's just say, this isn't the only sweatsuit I bought that day). Not only do I love sweatsuits but I'm also all about the single brand look (as you can tell from this post). Sweatsuits are like jumpsuits — it's one and done. No need to fuss trying to figure out if this shirt goes with those pants. PLUS, you can separate the pieces for totally different looks. It's a win-win!
All Adidas Originals + Proenza Schouler pumps.
SaveSaveSaveSaveSaveSave
SaveSaveSaveSaveSaveSave
—
Will you be rocking your sweatpants in public this winter?
Photos by Heather Talbert
SaveSave
SaveSave
You might want to check out...