I can talk the talk (re: last year's discussion about the slip dress) but can I walk the walk? How to wear a slip dress? Let's find out.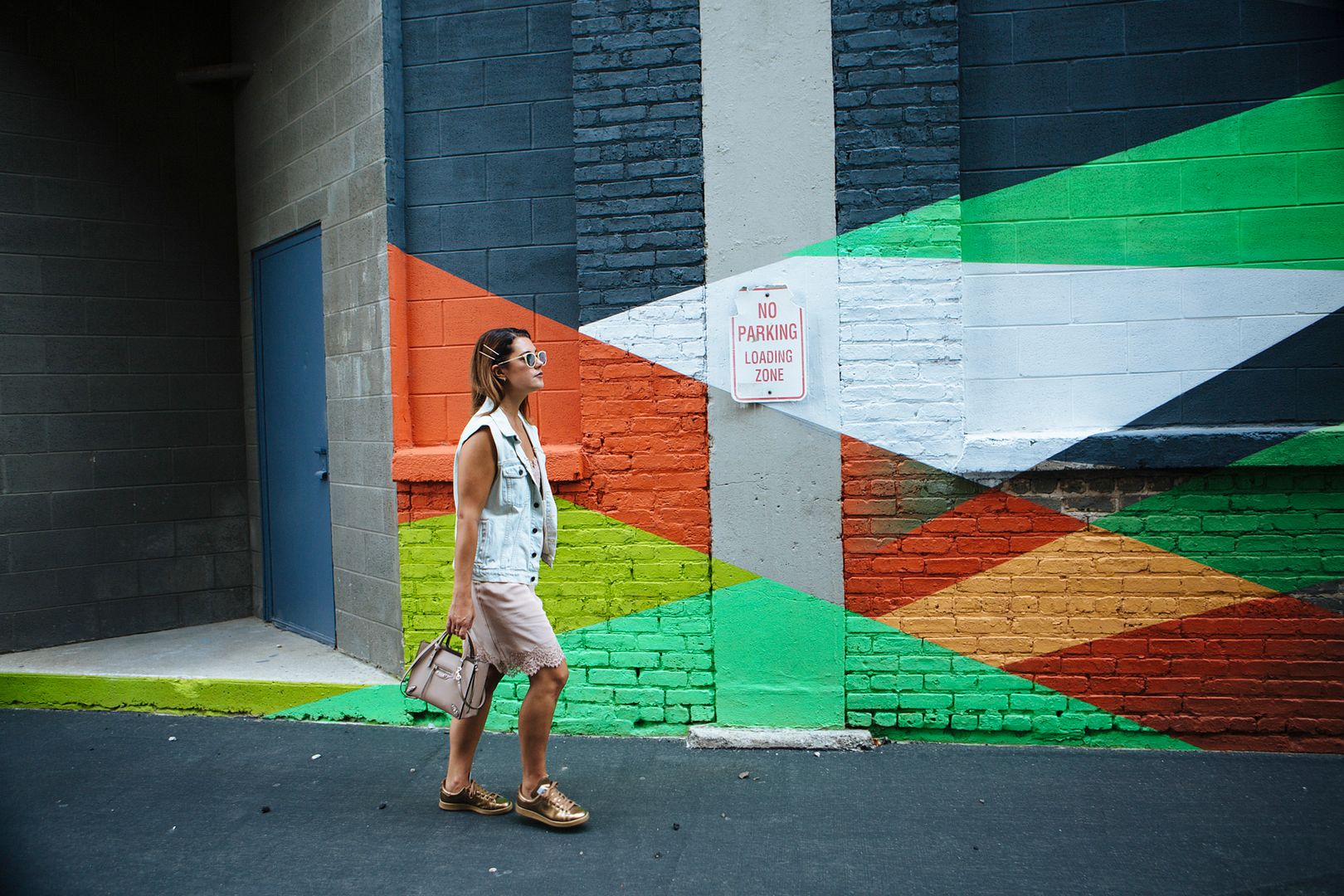 Looks like I am walking that walk! 😉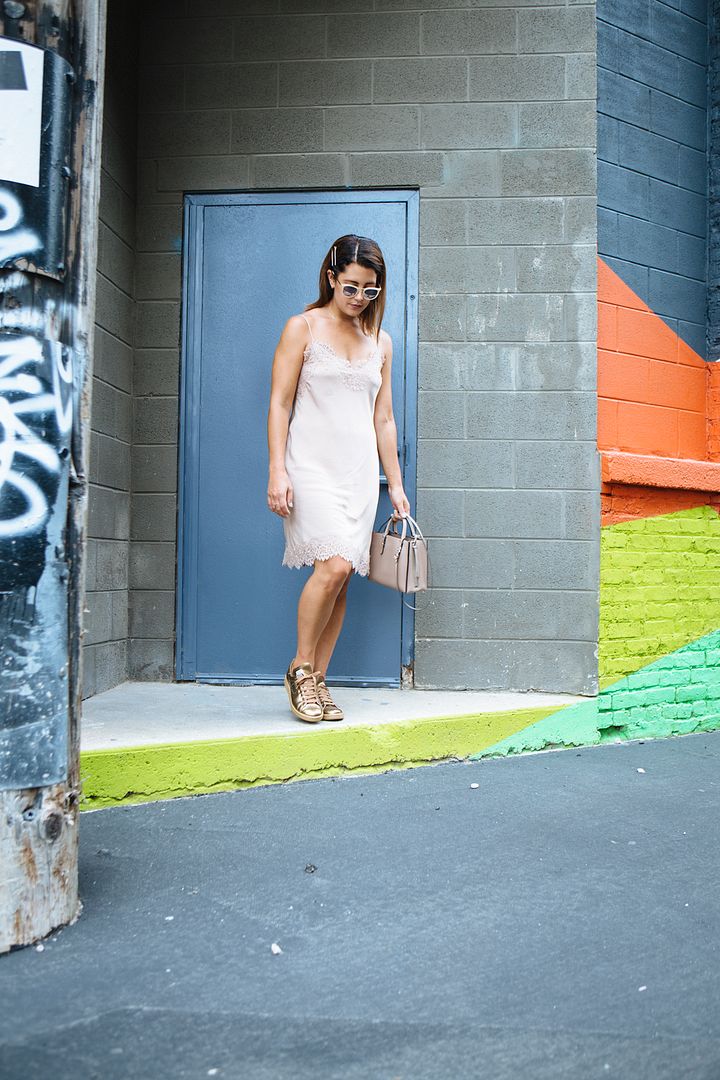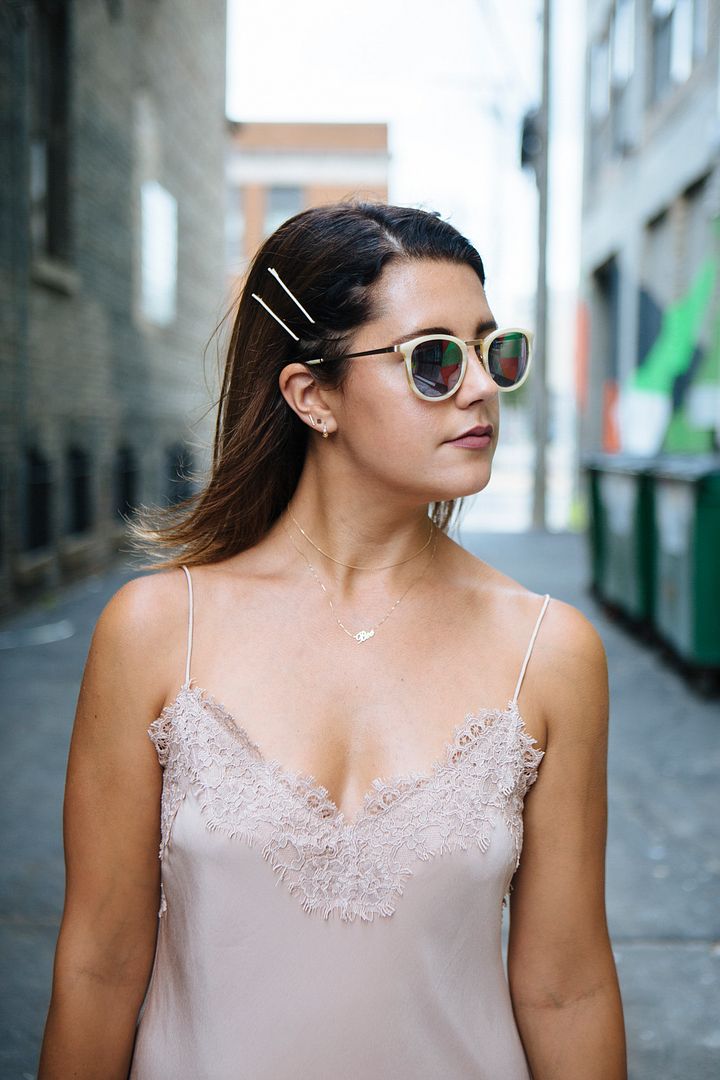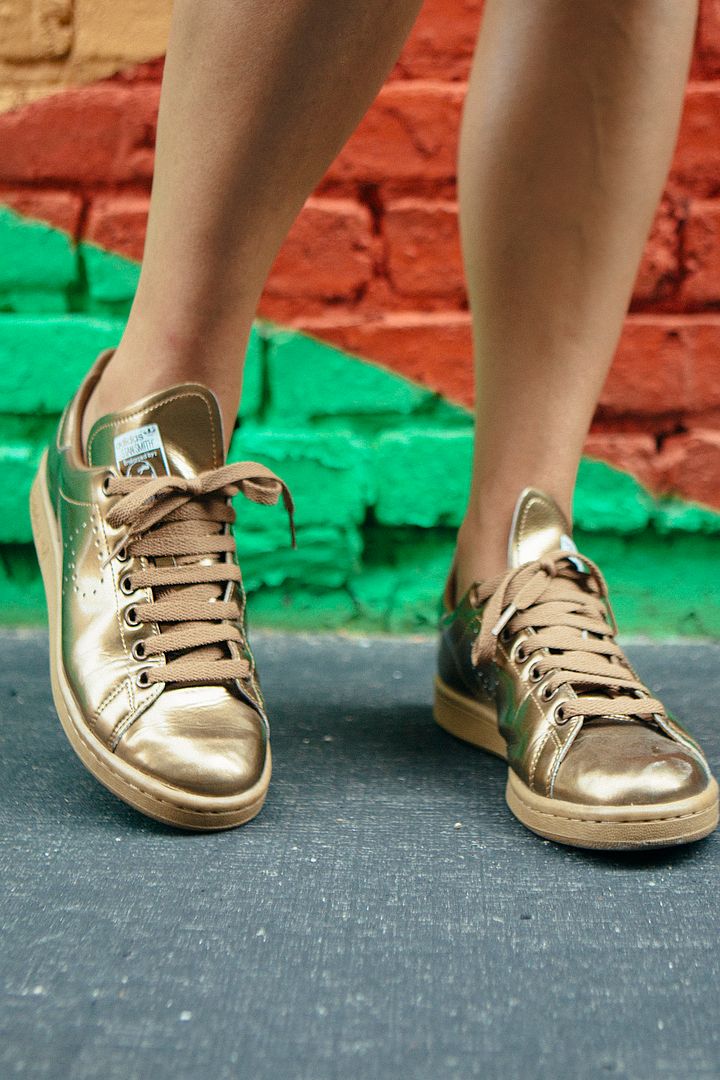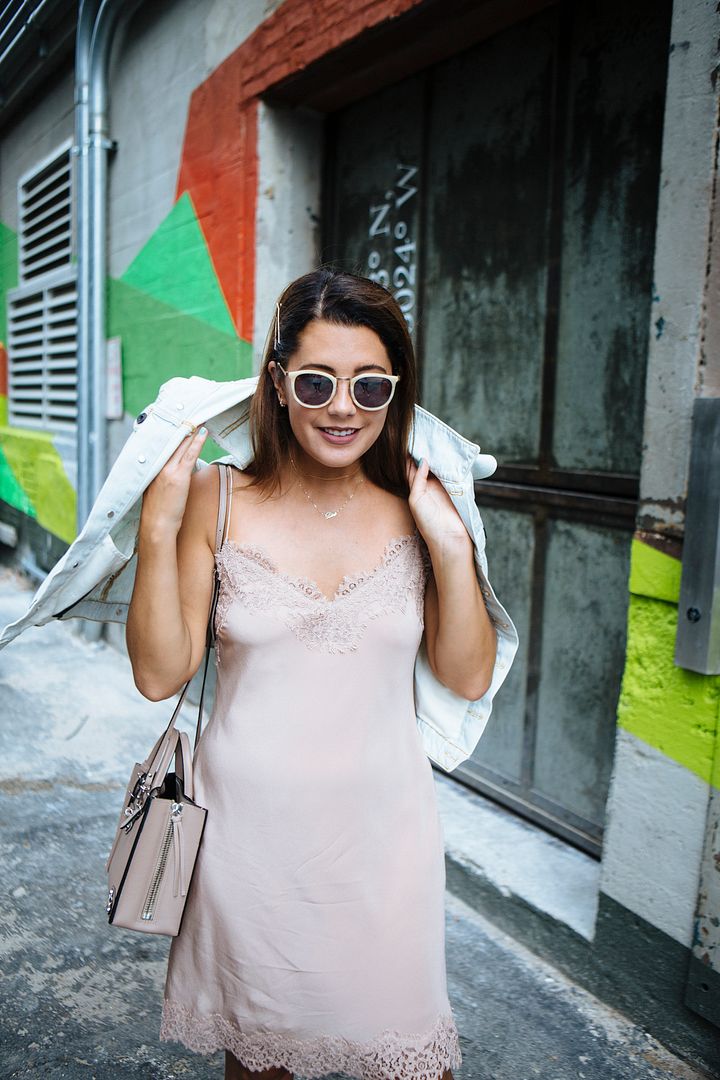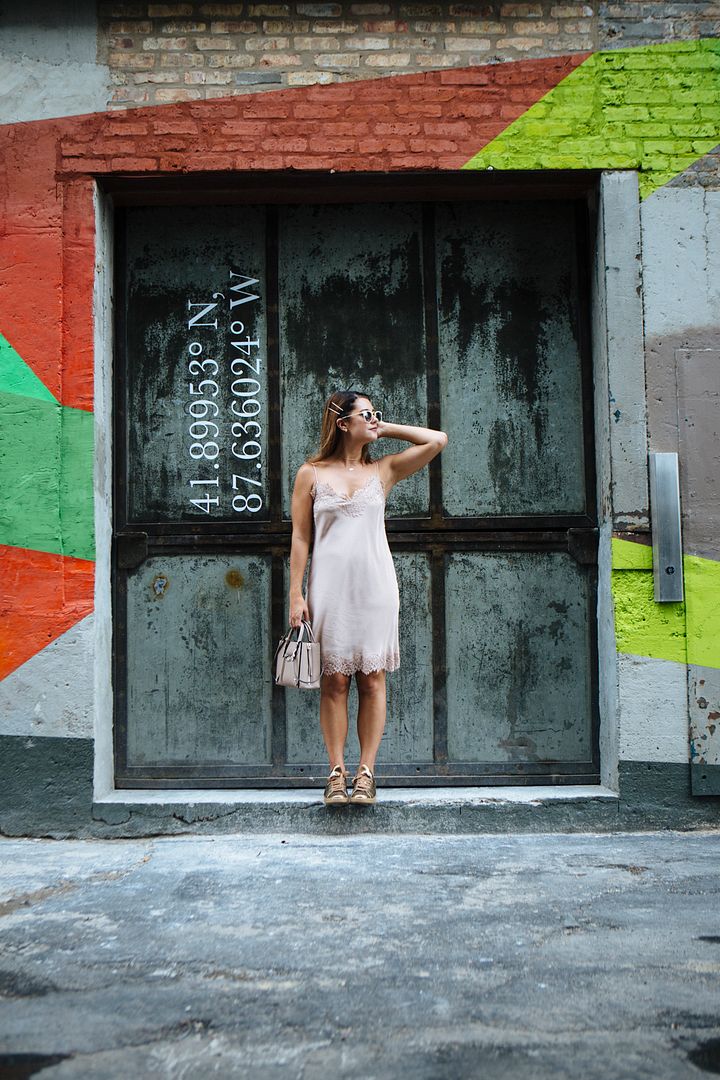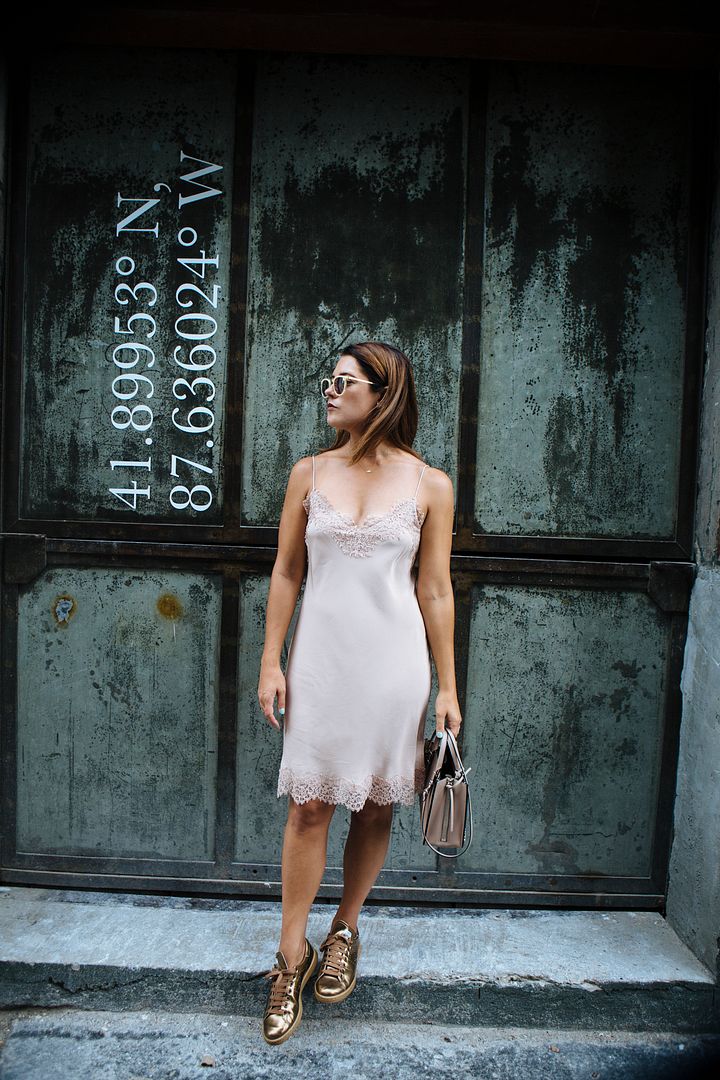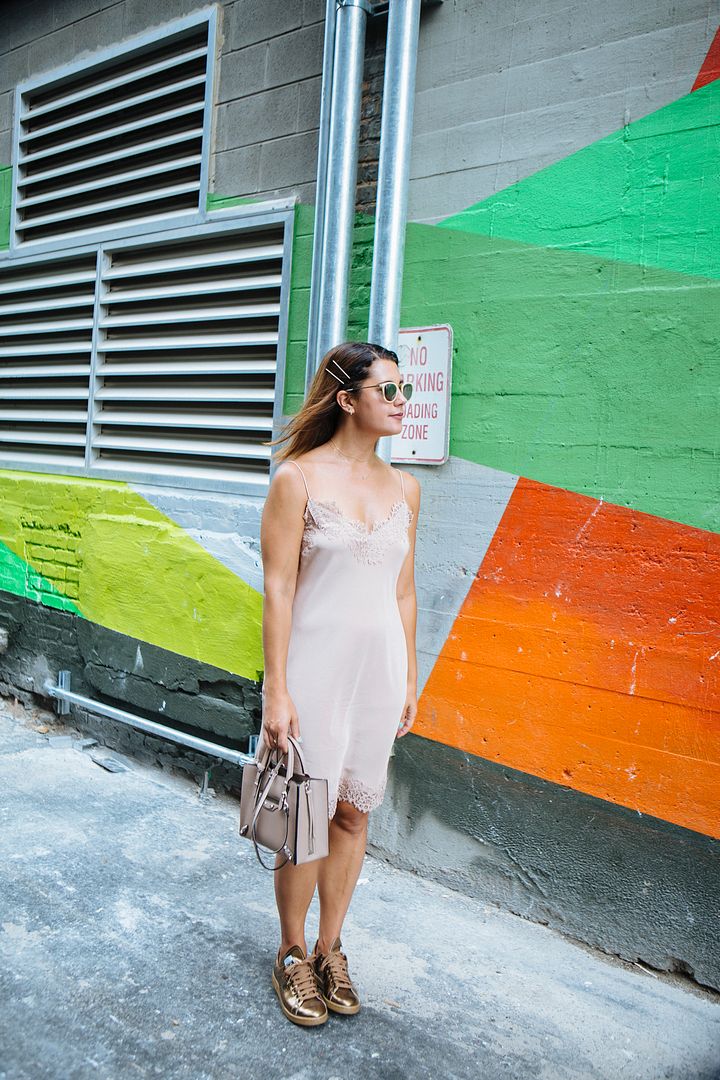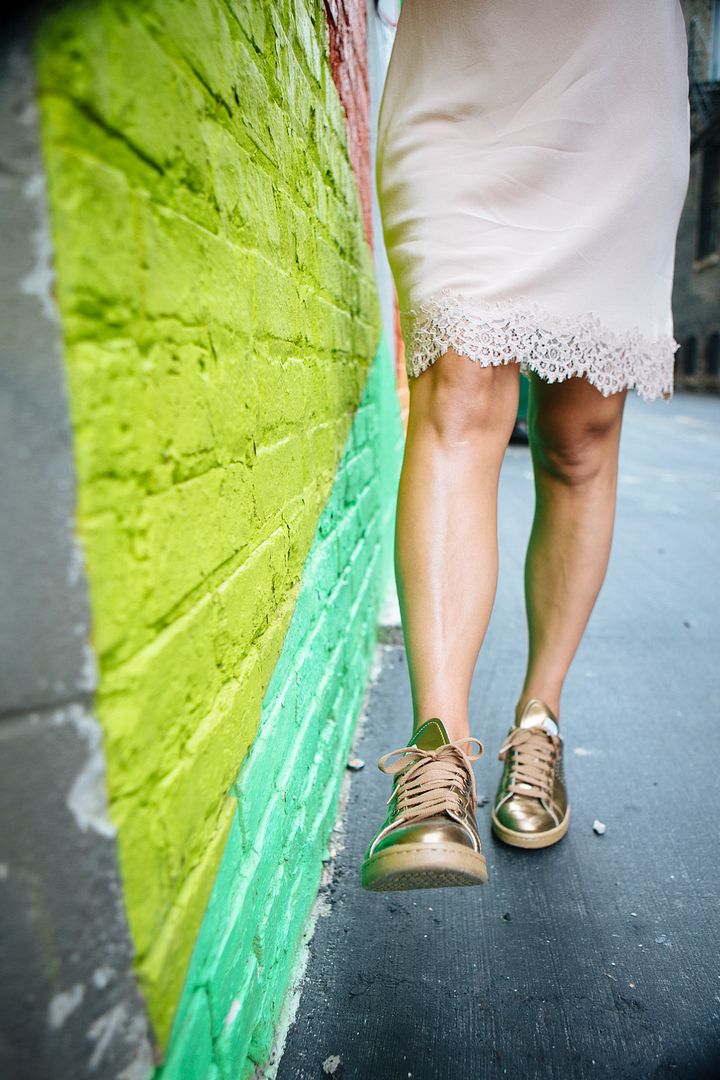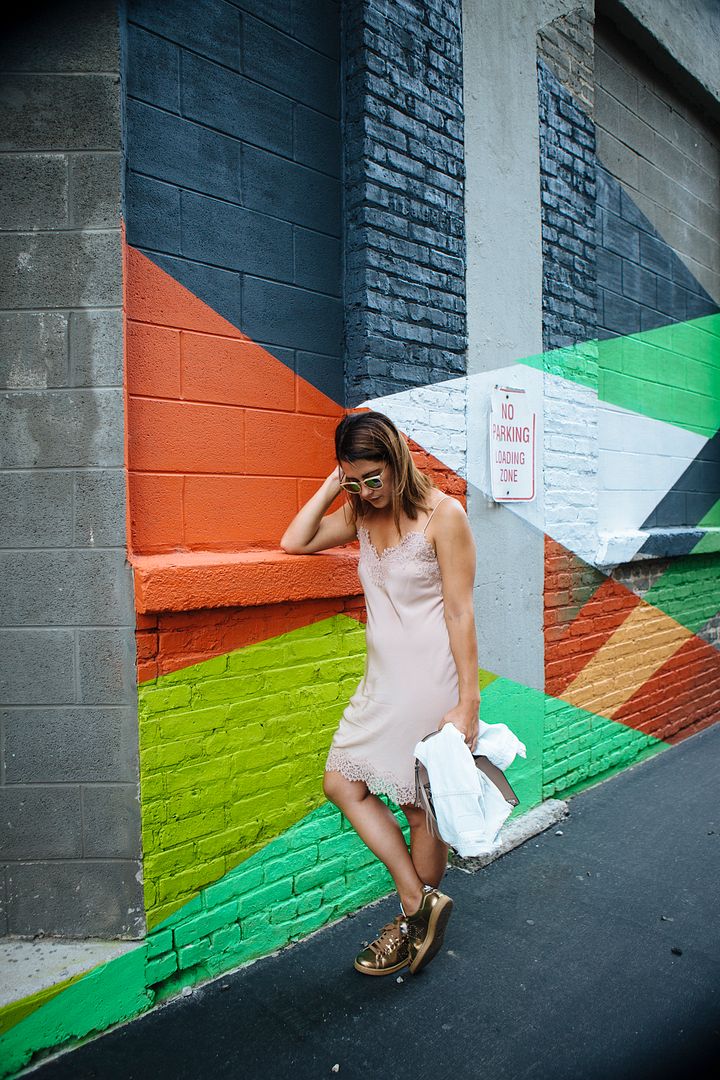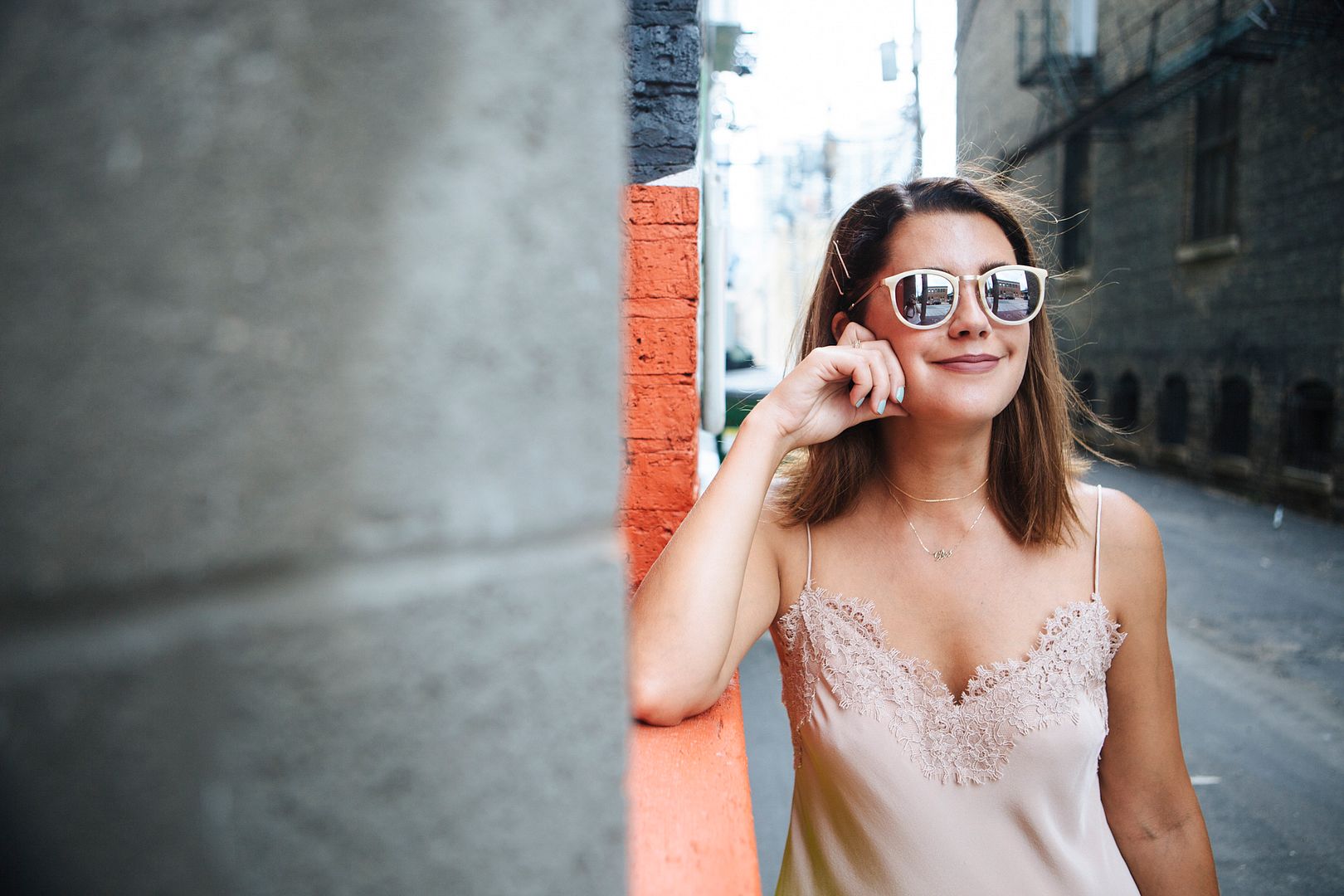 WHAT (am I wearing):
Dress: Zimmermann. Vest: Proenza Schouler. Bag: Balenciaga. Shoes: Raf Simons x Adidas. Necklace: House of Waris. Sunglasses: Smoke & Mirrors. Hair Pins: Odeme.
WHY (am I wearing it):
I went a little crazy this year during the Zimmermann sale and this dress was one of the [many] results. I like this dress because the color makes it a little more casual (as opposed to the black) so I can wear it with sneakers and a denim vest (like you see here) or dress it up with some nude heels. I also might take some style tips from the slip dressing post I wrote last summer (you'll have to follow me on Instagram and / or Snapchat to find out!) I originally started with the dress and the sneakers (in the same color palette-ish so why not?) then I felt a little naked for day time, so I threw on my denim vest…and it just kind of worked. Because it's been so humid, I've had quite a few issues with unruly hair but thankfully I found these super cool pins at Madison Hall earlier this week and THEY JUST SO HAPPEN TO MATCH MY DRESS. And because there's nothing I love more than a fresh pair of sunglasses, I picked up these sweet shades at Rider For Life (which is an awesome store in the West Loop you should definitely check out ASAP!) So after all is said and done, I guess this is how I slip dress.
WHERE (you can get the look):
Photos by Heather Talbert
You might want to check out...