Last year, I talked about suiting up for Fall. This year, I'm taking my own advice. How does one wear a suit without looking so…professional? I hope I don't look office-appropriate…
Because that's exactly what I was going for 😉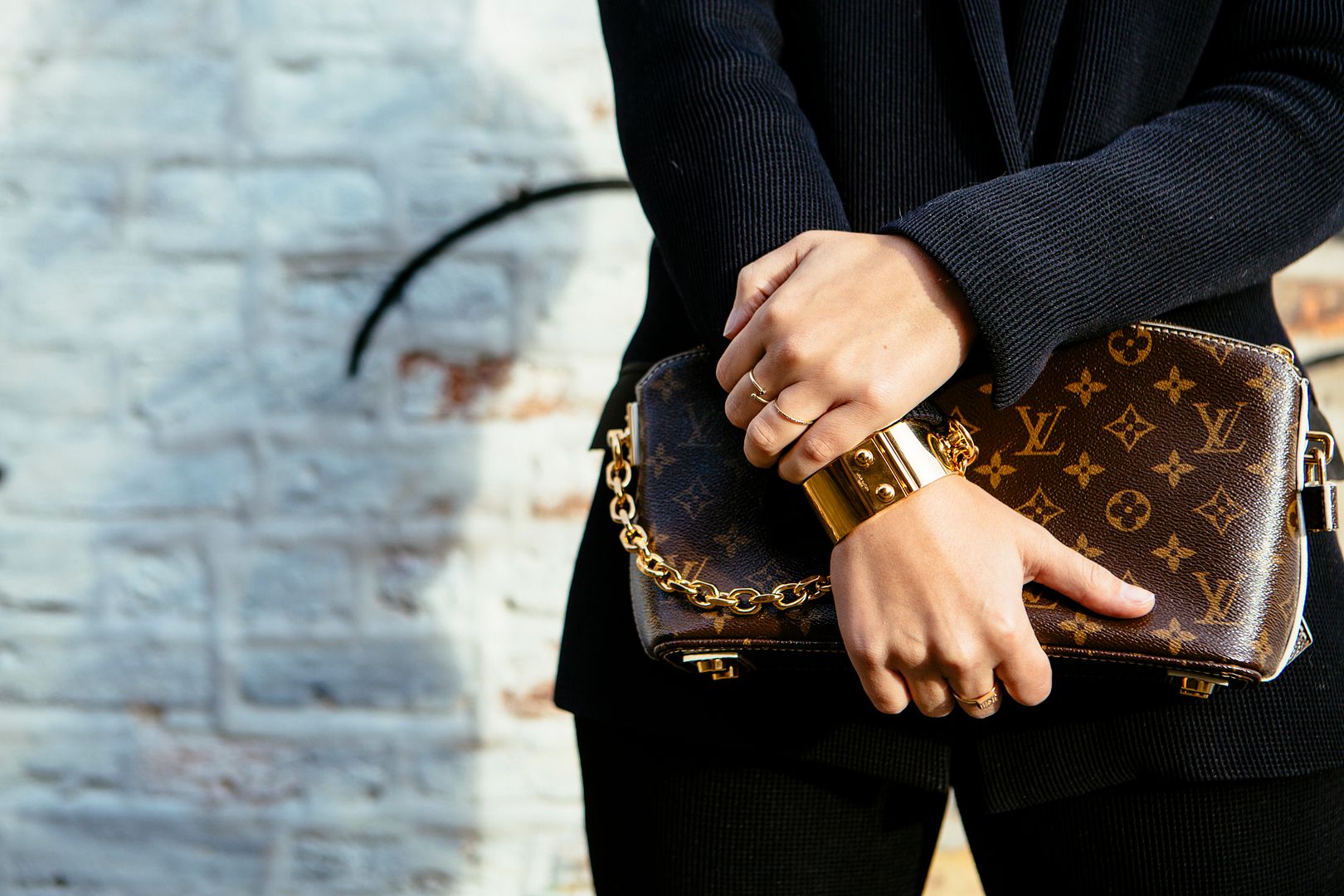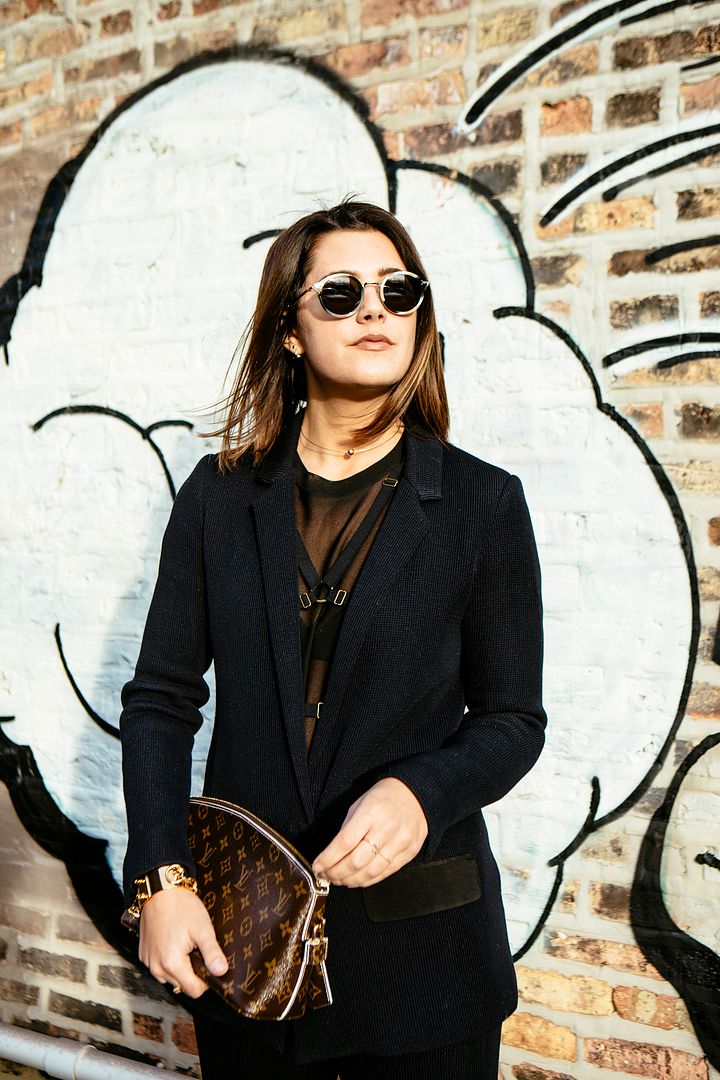 WHAT (am I wearing):
Jacket / Pants: Forte Forte. Top: Nina Ricci. Shoes: Valentino. Sunglasses: Celine. Bag: Louis Vuitton.
WHY (am I wearing it):
I actually wore this (almost) exact outfit to a holiday party over the weekend. Although I didn't go for one of these unique holiday looks, I thought a suit was the next best thing (unfortunately I did not have one of the velvet variety on hand). I realized it's not all that easy to wear a suit and not look like you're heading into the office. So I had to add a not-so-work-appropriate piece to the look — cue the Nina Ricci harness top. It's see-through. There's a harness attached. I don't think that would fly in most work spaces…which is why it's perfectly appropriate for this. I don't own any other suits besides this one, as it takes a lot for me to fall in love with one (let's be honest — they're rarely exciting). This navy mesh / waffle material really caught my eye at this cool boutique in Amsterdam last year…and I thought this would be the ideal way to ease into suiting. I actually wore the jacket portion in Paris this Fall, and even picked up another Forte Forte blazer while I was there (worn here). You can say I'm definitely a Forte Forte fan now. So although the harness top is the main player when it comes to making this look not so…officey, the sunglasses also help (as you're probably not wearing sunnies at your desk…and if you are, BRAVO). The last thing to mention would have to be that clutch. It's something I've had for a long time but I've only worn very recently (to a Louis Vuitton event…because it's the only LV I own). Although I'm not a huge fan of anything monogrammed, the fact that there's a gold cuff attached to this with a gold chain is just so badass. So I decided to give it a break from just sitting pretty on a shelf and let it have some WWW CCF love. To my surprise, it brought the entire outfit together. Who would've thought a bunch of brown and tan LVs could do such a thing?!
WHERE (can you get the look):
Photos by Heather Talbert
You might want to check out...