With all of the muted color trends that have been making their way into both our spring / summer and fall / winter wardrobes (blush, camel, greige, etc.), fashion now decides it's going to punch you in the face with this…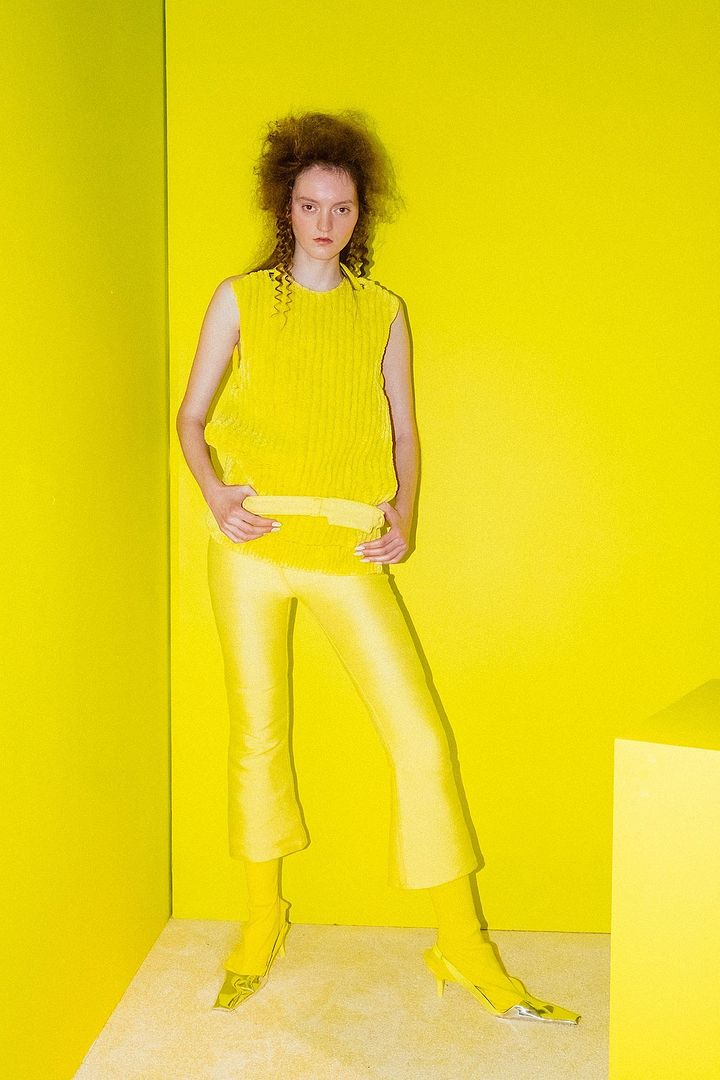 Yes, YELLOW is happening (both for Spring and Fall '16…so there's no hiding from it!) and before you immediately write it off because it seems way too overwhelming to wear for everyday, I think you might just consider adding it to your wardrobe by the end of this post. I actually suggested it as one of the Pre-Fall 2016 trends to try (see one of my favorite looks from Victoria Beckham's collection below) and now we're going to take that trend one step further today.

When we think of yellow, we think BRIGHT, BOLD, HOLY SHIT THIS HURTS MY EYES, MAKE IT GO AWAY…
But when I think of yellow, I think of this…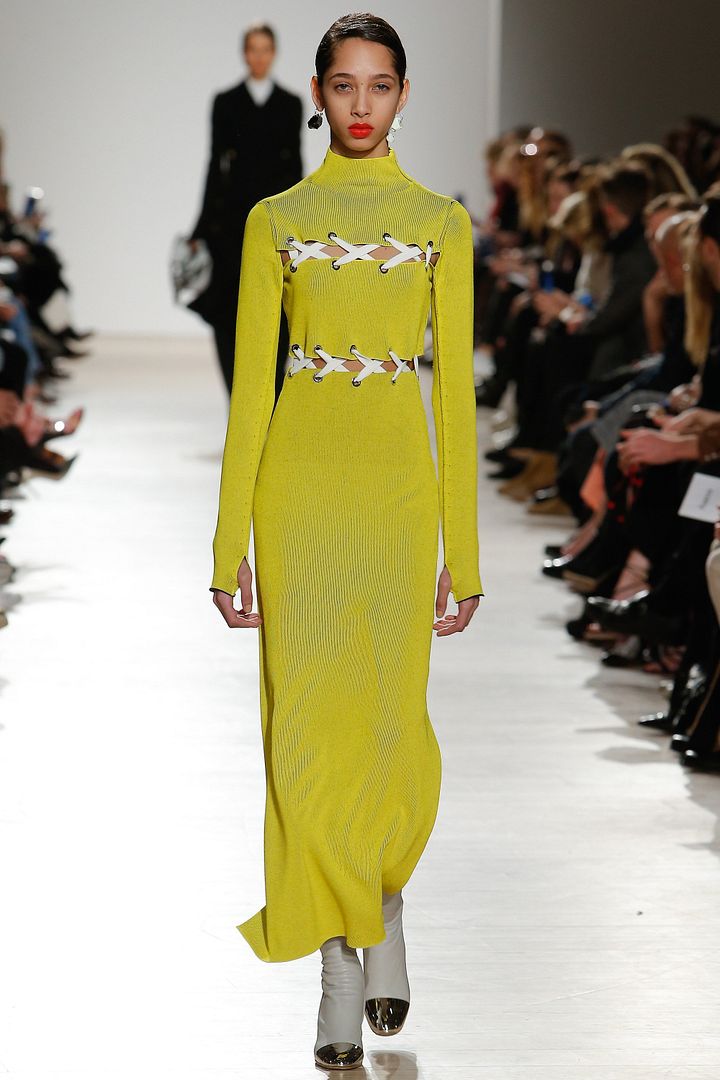 Of course, Proenza does it so well 🙂 I also really enjoy this color with a red / orange lip. Sounds crazy but look how awesome it pairs together!
Just like every other color out there, yellow comes in several shades so regardless of how pale or tan you are, there is a hue for you (you just have to find it!)
If you're willing to go all out, then by all means, do a bright yellow suit or a bold coat. Especially for those of us who go without sunshine for weeks at a time (I'm talking to you, Chicago!) If you can't make the sun come out, your outfit is the next best thing.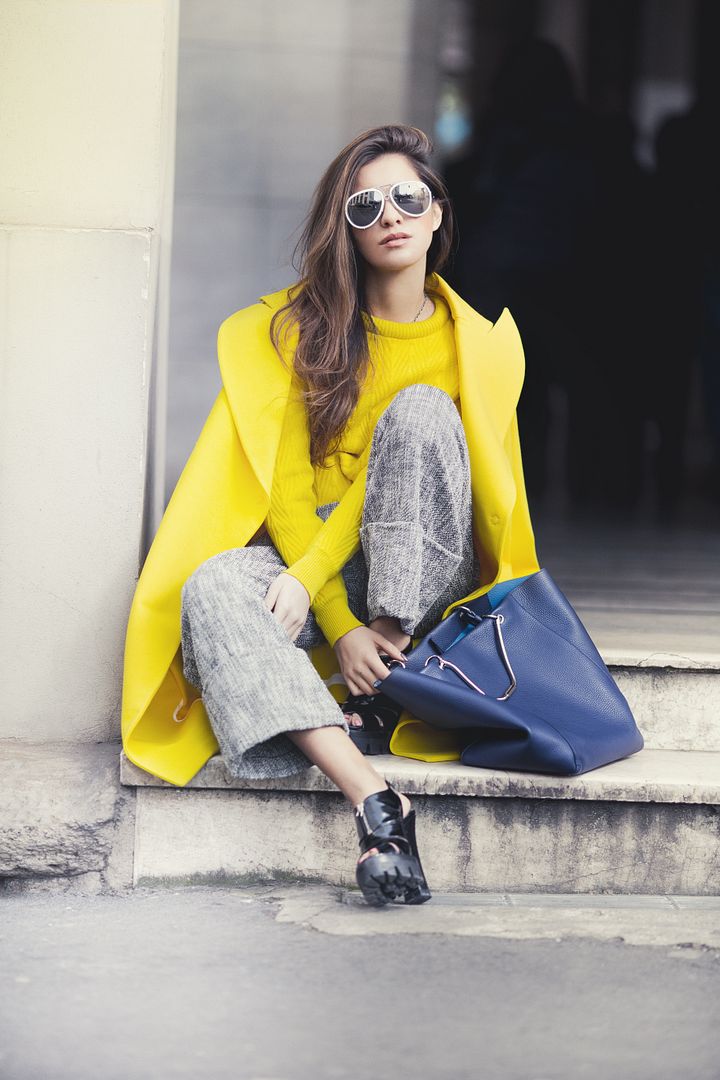 My personal favorite shade is either mustard (so a muted yellow) or an orange / yellow (again, in the muted variety). These are a little more wearable, they work for any time of year and it's an unexpected pop of color that you don't see everyday. Valentino did it very well for Fall '16.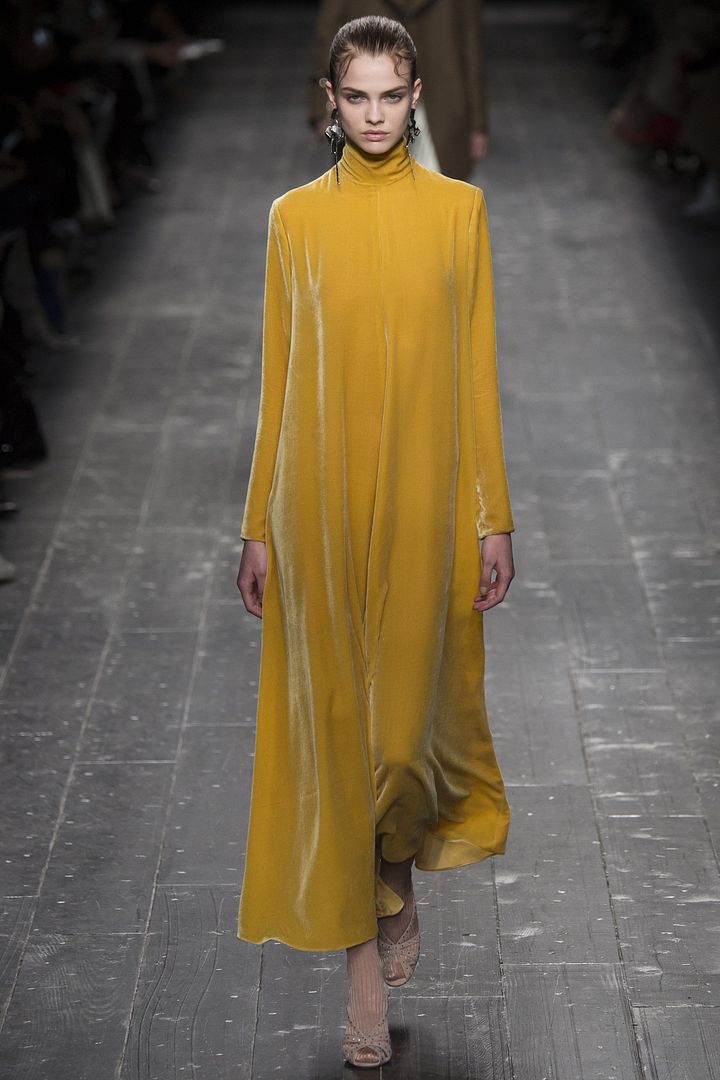 We all know the classic yellow red carpet moments that people still talk about to this day…(re: Reese Witherspoon at the 2007 Golden Globes in Nina Ricci, Diane Kruger at the 2010 SAG Awards in Jason Wu, and Michelle Williams at the 2006 Oscars in Vera Wang to name a few).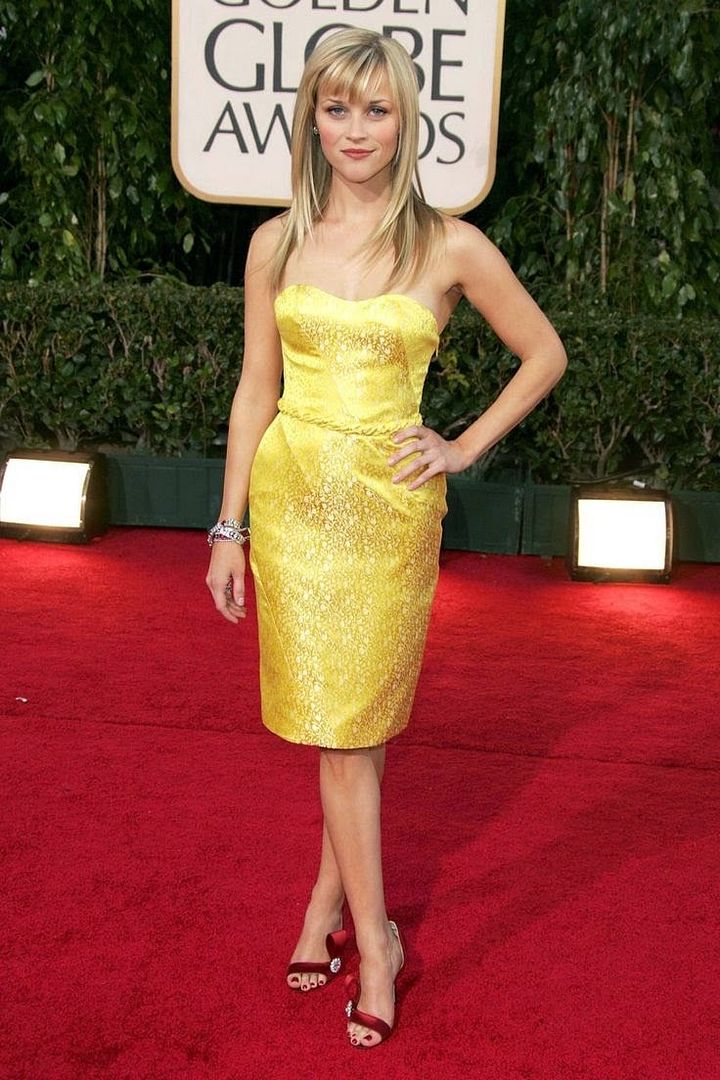 But then we also have more current red carpet trends that have been very yellow forward the last few years (think: Naomi Watts in Gucci at the 2015 Golden Globes, Jennifer Lopez in Giambattista Valli at the 2016 Golden Globes, and Alicia Vikander in Louis Vuitton at the 2016 Oscars).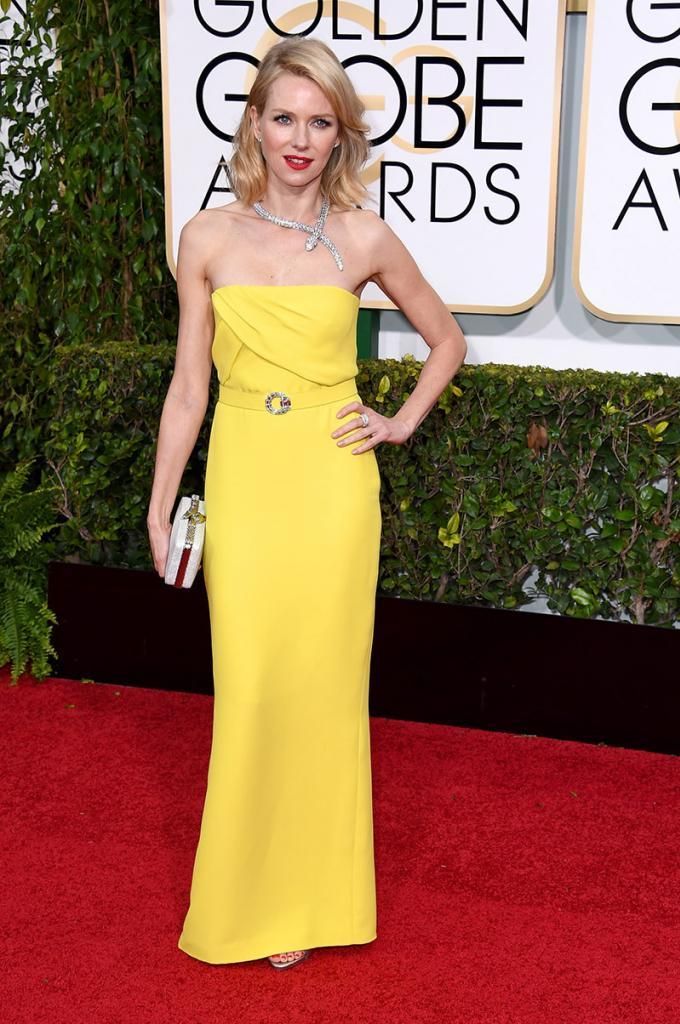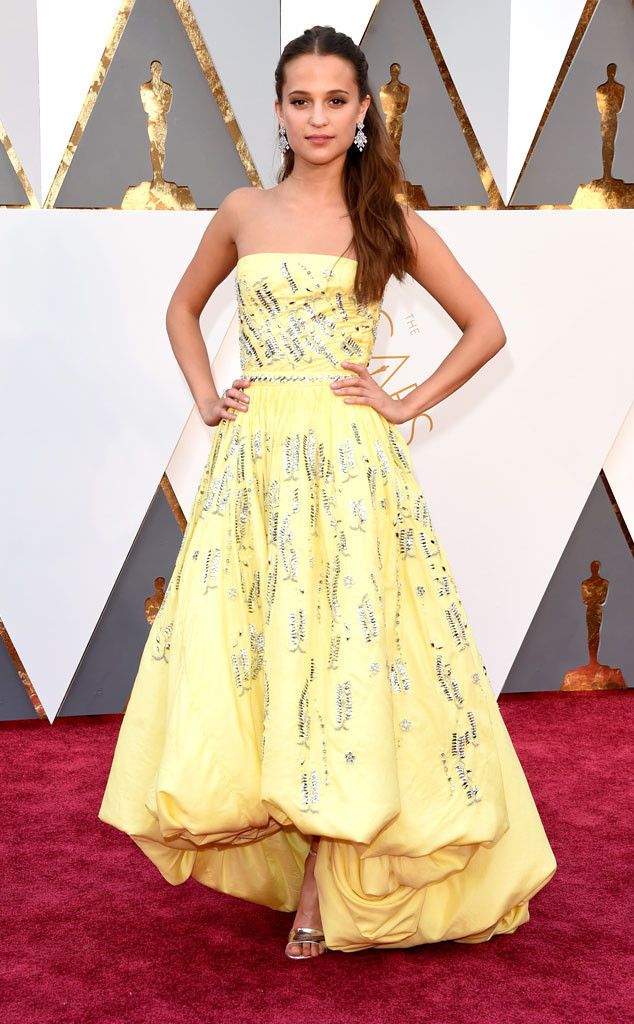 Yes, I realize these are celebrities who pay stylists tens of thousands of dollars to make them look amazing in yellow (although I can't say I was a fan of that Beauty and the Beast x Louis Vuitton number) but there are people who don't have a stylist and can make yellow work too (*waves hands in the air like I just don't care*).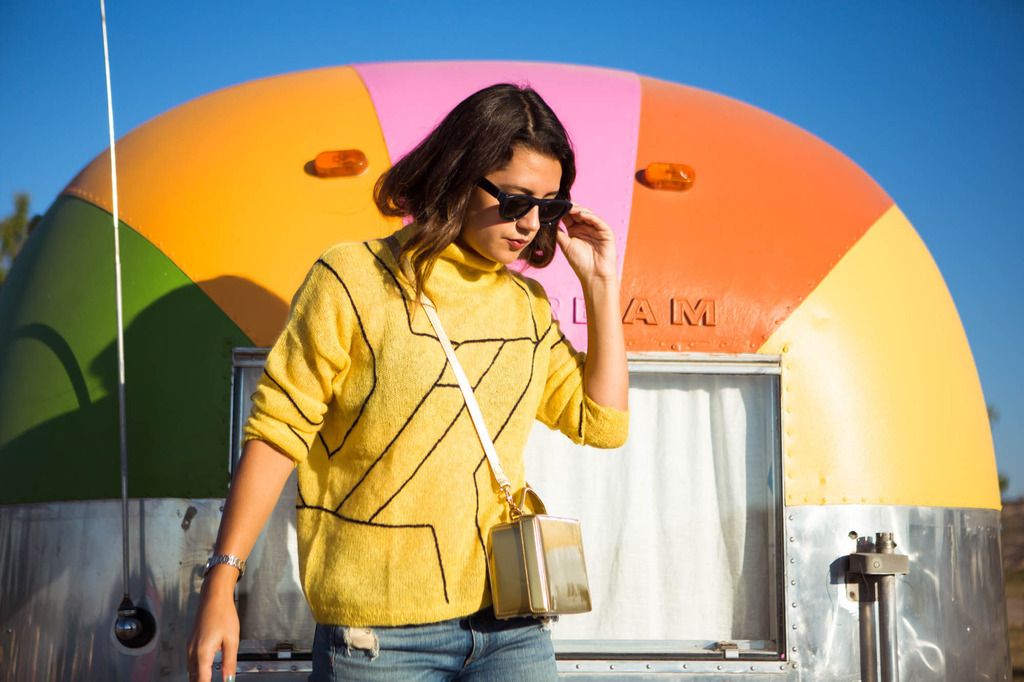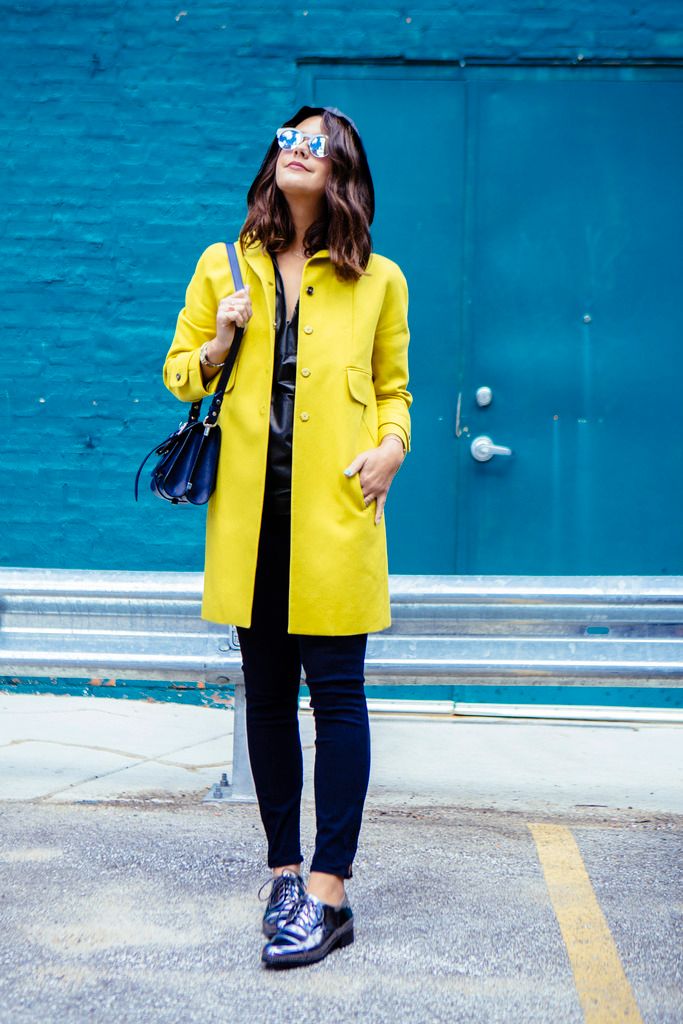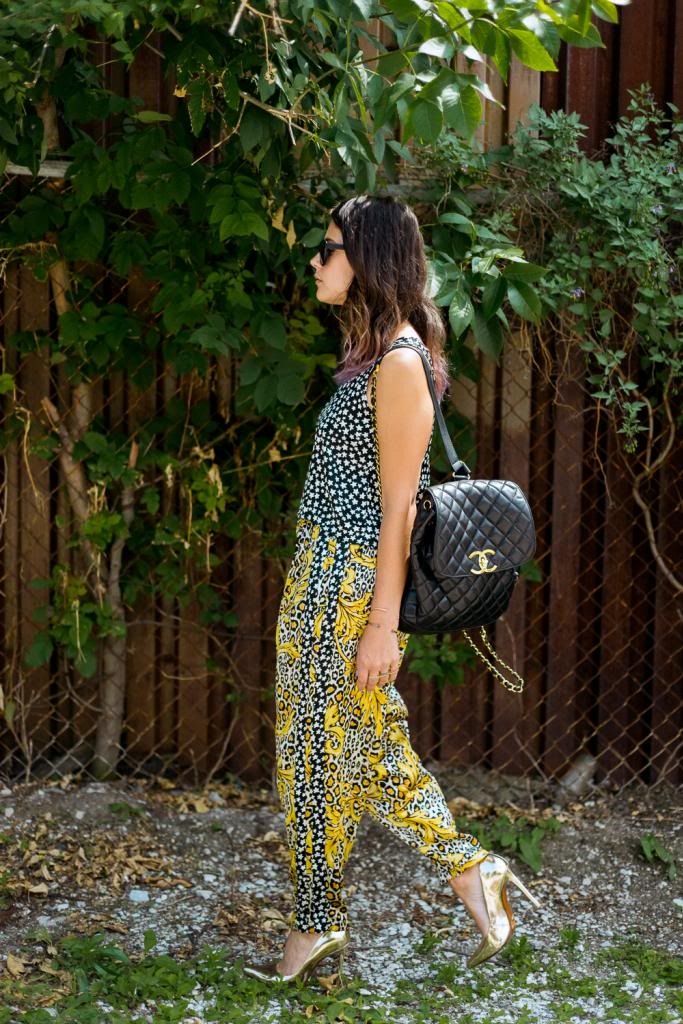 If you're still on the fence after all this, let's break down some outfits so you can really get an idea of how to make this tricky hue work for you (check out those rhymes).
When it comes to putting an outfit together, the easiest way to do it is with a dress or jumpsuit. That way you don't have to match separates and really all you have to think about is your bag and shoe situation. Many people think you can't wear yellow and black as you'll look like a bumble bee, and that's true to an extent. If you're wearing a true bright yellow (not mustard, not chartreuse, not butterscotch…a real lemon yellow) then I would avoid black accessories. The other shades, for the most part, are good to go with black. I wouldn't choose anything too chunky though (like black platform boots) so something open toe or more streamlined would be the best way to think about a shoe pairing.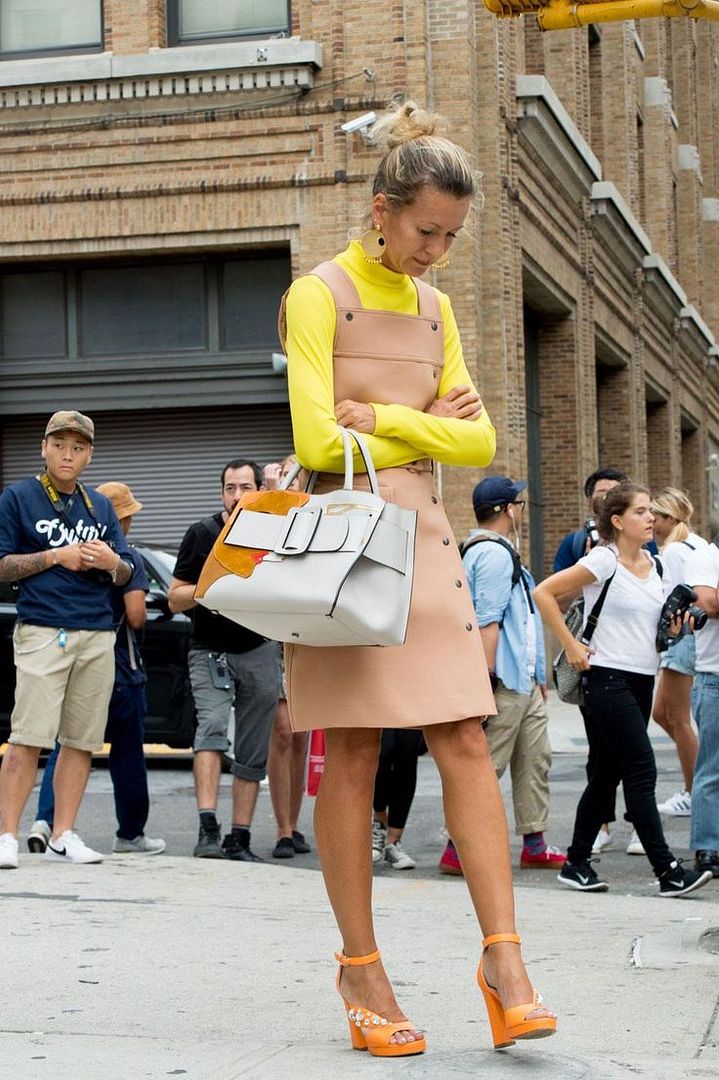 If you dare to do something a little more outside the box, I love the idea of a sweater under a dress (and in some cases, over a dress). The nude pairs really well with the brighter yellow hues (so this is where we avoid black if possible) and if you want to take it one step further, make like Natalie Joos and try some orange shoes!
For those who want to try a new color but don't want to go for the bright variety, take note from Chloe Fall '16 and opt for a a golden yellow. You can pair with black (although I would prefer to pair with more gold) and it's one of those cool neutrals that's a more unique option than your usual black, grey or tan.
Sort of going along with the Natalie Joos tan / yellow look, here's another example of that color combination but in a more classic and sophisticated sort of way (the camel cape is a nice touch!)
Typically when we wear such a bold hue, we like to keep the rest to a minimum…but not when you're Miroslava Duma and your style motto is "more is more." I'm so down for a yellow on yellow look (although Beyonce's suiting was not my favorite) and if you want to mix in some texture that compliments the color (that Mira did so well here with the jacket) then you do you. The coat is colorful but not super bright which is why I think it works in this case. And the fact that she found a sweater in one material and pants in another yet they're the exact same hue…is quite impressive. This is probably the least achievable of the bunch but if you can make it work, DO IT.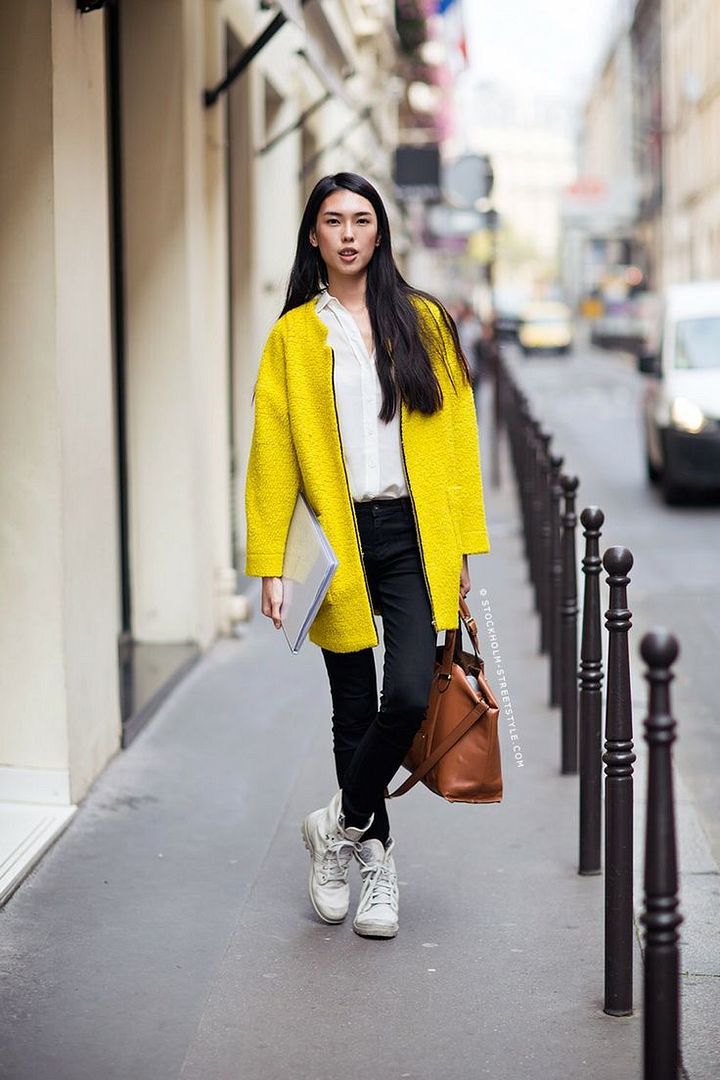 Like the dress / jumpsuit, the yellow coat is another easy way to incorporate this color into your wardrobe (especially if you don't wear a lot of color). One simple piece to instantly brighten up your look (and keep you warm)…why wouldn't you want yellow outerwear?!
And last but not least, if this is all just way too much for you…try a yellow bag. It most definitely does not have to have your name on it (but it's a bonus if it does!)
—
So now that this post has come to a close…what do you think of the yellow trend? Are you a fan of all hues? Or are there just a certain few you'd wear? Or would you just not be caught dead in yellow? And if I still haven't convinced you, here's one last attempt. Perhaps a little *add to cart* from somewhere with an excellent return policy (like Shopbop, whose friends & family sale starts tomorrow, by the way!) might encourage you to give it a go…
Images via Vogue, Collage Vintage & PopSugar
You might want to check out...