I thought I'd brush up on my Italian for today's post (and by brush up, I mean learn and by learn I mean Google Translate). If you're down for some good old Italian fashion (or Moda Italiana) and feel like adorning your body in gold Moschino everything then I think you're going to have a great Friday.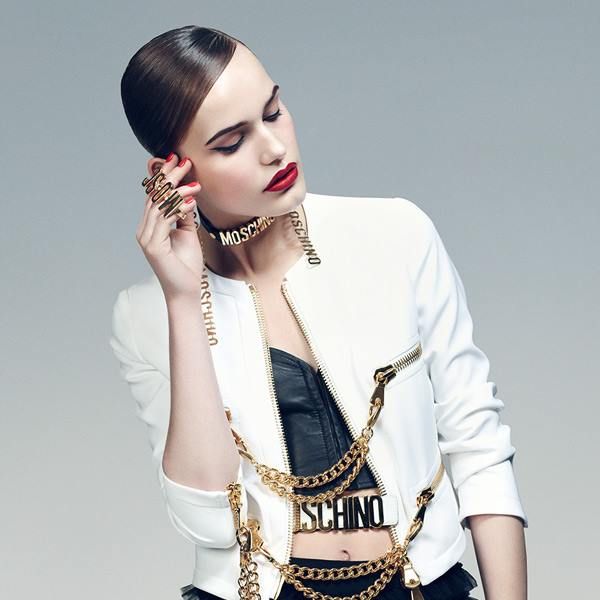 My experience with fashion first began with Italian designers (I probably took notice because their names sounded as complicated as mine). Although at the time I was shopping at Wet Seal, Abercrombie and Claire's I would always look forward to wandering around Neiman Marcus at the other end of the mall because I knew I'd get to see all the Italian designer bags (my favorite accessory at the time, which is ironic because all I needed to carry at that age was a tube of Lip Smackers). Prada, Fendi, Gucci…this was everything to me. More recently I've raved about British and Australian designers (gotta give the up-and-comers some love too) but for me personally, it all comes back to Italian fashion. There's a reason why people prefer to see "Made In Italy" on their clothing and especially their accessories — you can't beat that quality.
So now that I got the back story out of the way, let's talk about some Italian fashion that includes two of my favorite terms — exclusive and limited edition. Net-a-Porter just launched a limited edition jewelry collection (exclusive to their site, of course) celebrating the new exhibit at the Victoria and Albert museum in London, appropriately titled The Glamour of Italian Fashion. Now, I'm normally not into things with logos but there's something about that gold Moschino that I am just so on board with. And it took me to this point to realize all my favorite pieces from the collection are black and gold (which is perhaps one of the greatest combinations of all time…a fact, not an opinion).
Pretty good stuff, right? And if black and gold isn't your thing, you can shop the entire collection on Net-a-Porter (where 10% of all sales will benefit the V&A museum).
With all this Moschino, though, it looks like Migos is going to need a new designer to rap about.
Image via Facebook
You might want to check out...