Lately, I haven't been carrying a handbag in my personal style posts. Not because I don't love them (how can you not?!) but because I typically use the same one(s) and I don't want to bore you with repeats. But today…that's all about to change.
So clutch, right?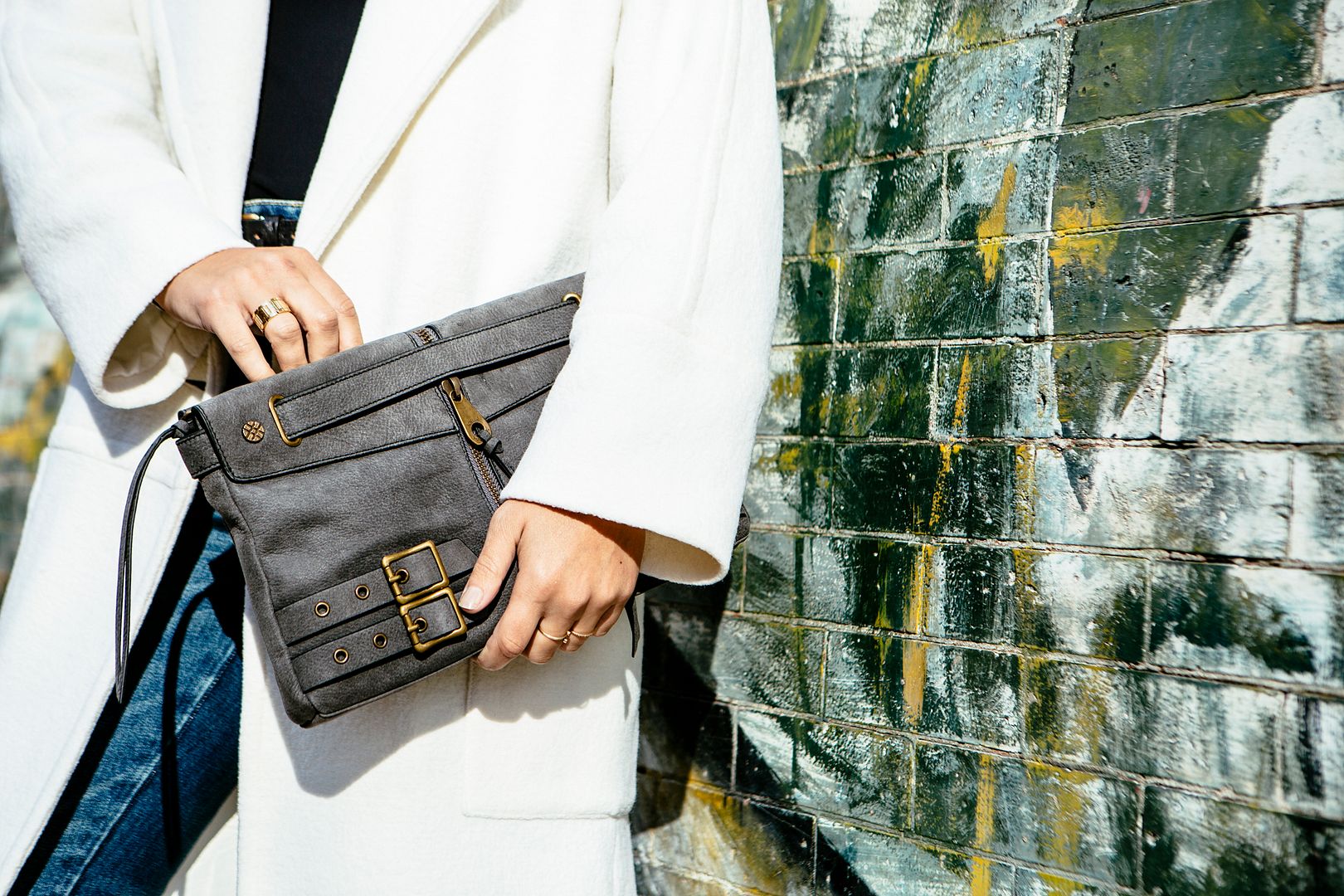 WHAT (am I wearing):
Coat: Apiece Apart. Bodysuit: Margiela. Jeans: AMO. Shoes: Chanel. Bag: c/o Joelle Hawkens. Sunglasses: Prism. Necklace: The Dowry.
WHY (am I wearing it):
It's about time a new handbag showed up around here. It isn't easy to keep that collection growing with the bag gap still a big issue (finding quality handbags under $1k…or even $500 for that matter). Thankfully, it's Joelle Hawkens to the rescue (who's about to up your bag game, might I add). For my Chicago friends (or those who happen to be in the city this weekend), I have some great news — I'll be at Bloomingdales (900 N. Michigan) from 2-4pm on Saturday 11/14 to celebrate the new Joelle Hawkens Holiday '15 collection for a super fun trunk show…where everything from the new collection is 25% off for this event only (SCORE). Not only will there be new bags for you to shop (at really affordable price points too…finally, someone listened) but there will also be manicures and a braid bar (to get your Saturday night started right) and snacks (because…duh). And the most exciting part? The first ten guests will receive this awesome Treesje clutch FOR FREE. I realize this sounds too good to be true but I wouldn't lie to you now would I? Also, everyone who attends the event will receive a raffle ticket to WIN a Joelle Hawkens bag from the new holiday collection. Do you need more incentive?? You can check out the official invite here and I hope to see your lovely faces this Saturday!
WHERE (can you get a new bag!):
Sponsored by Joelle Hawkens. Photos by Heather Talbert.
You might want to check out...