I've learned that Summer in Sydney means everyone goes gelato-crazy, the new Spring/Summer stuff is already on sale (yay!) and Birkenstocks are all the rage. So I thought I'd try to fit in (and don't worry, I've already had gelato three times).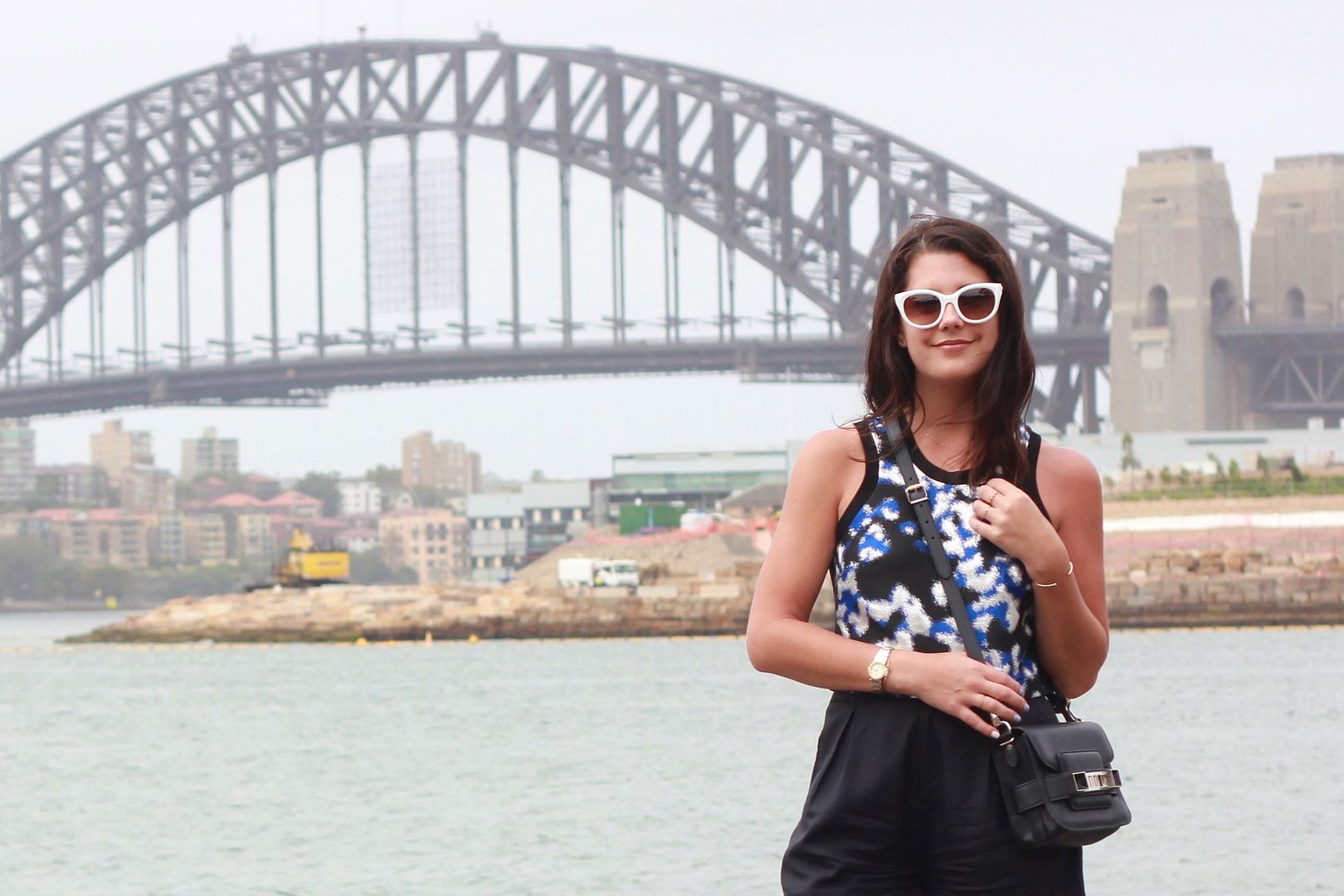 Yeah, Birkenstocks. Can you believe it? Hey, I tried…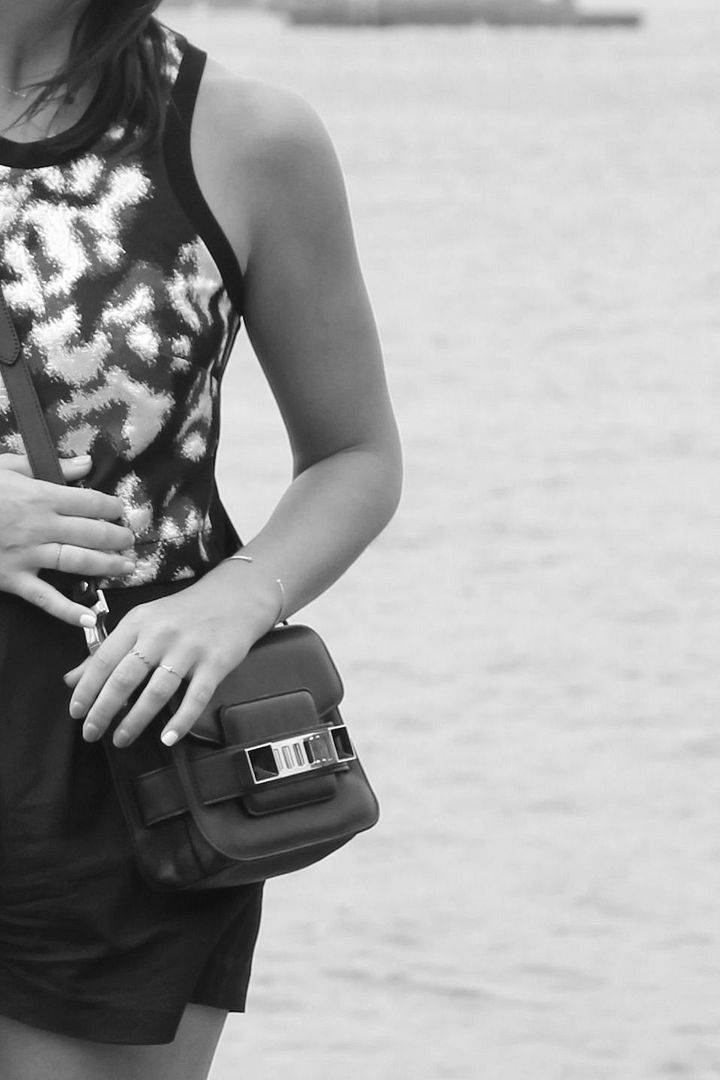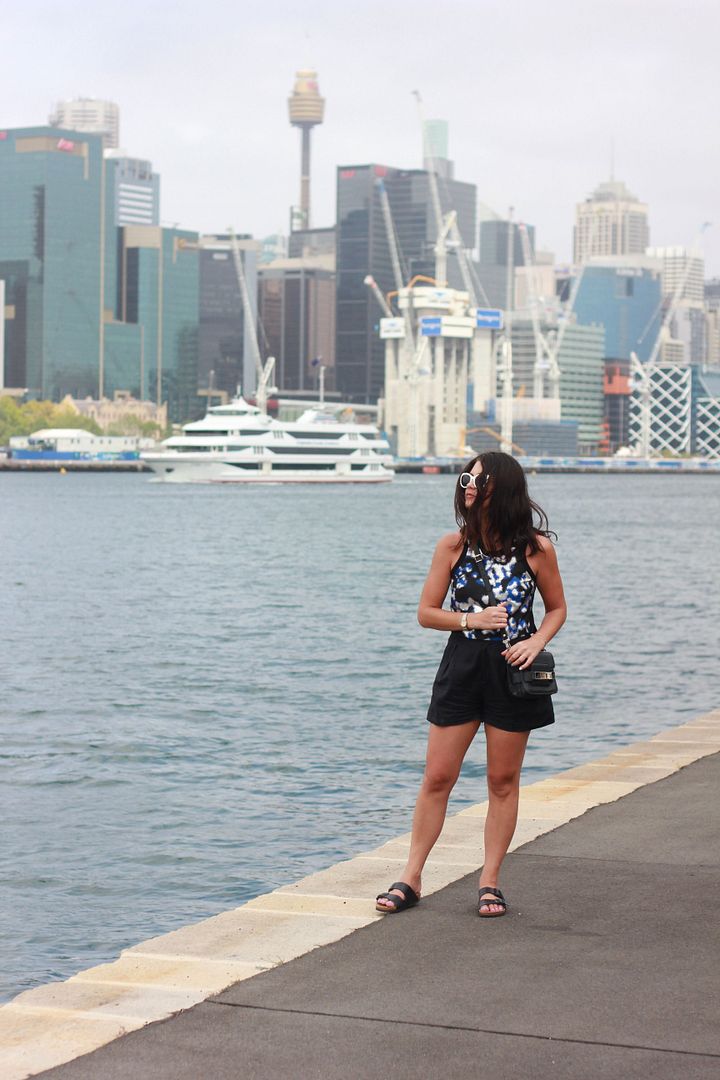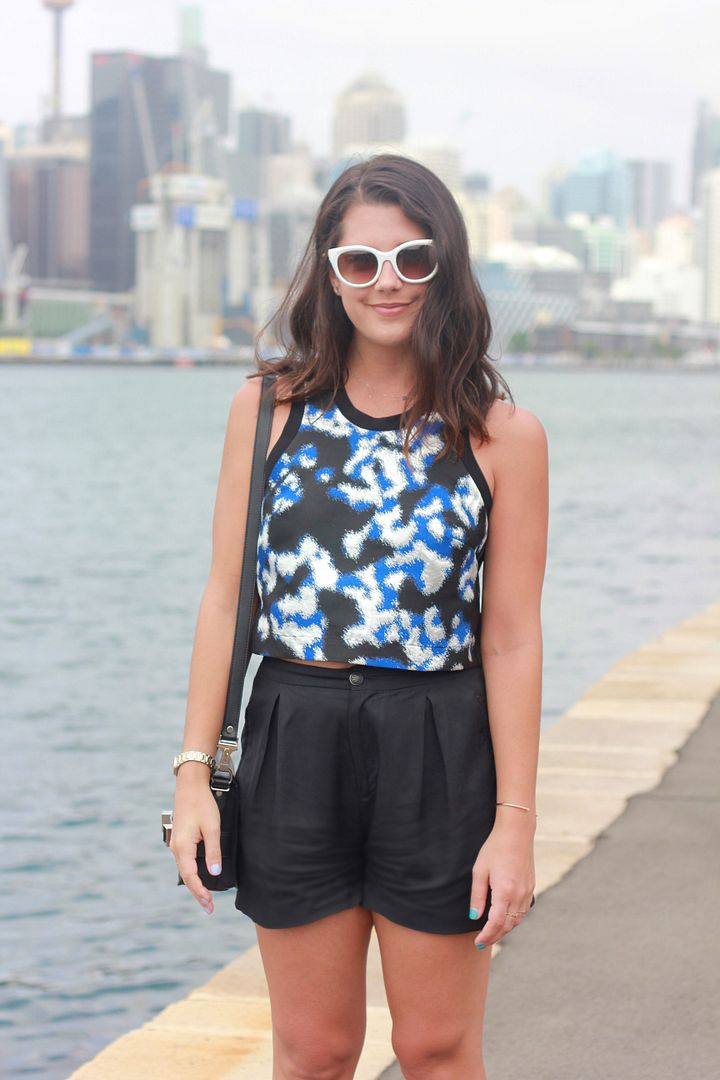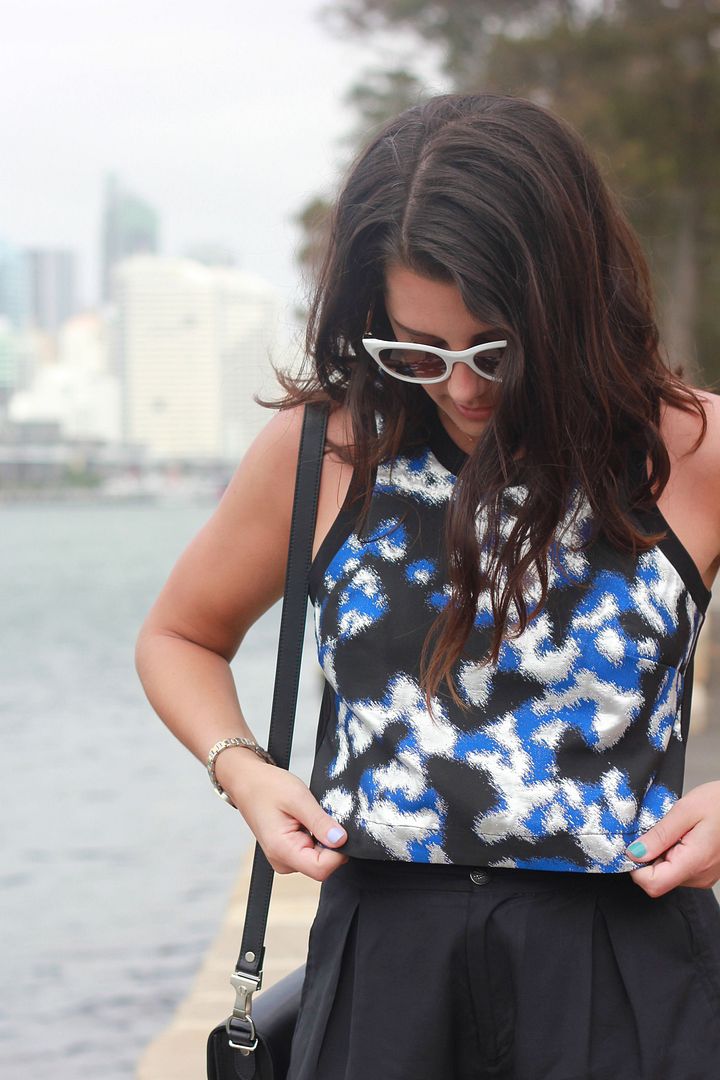 WHAT (am I wearing):
Shirt: Josh Goot. Shorts: Rag & Bone. Sunglasses: Thierry Lasry. Shoes: Birkenstock (although they're not mine…). Bag: Proenza Schouler.
WHY (am I wearing it):
Remember I talked about that trip to Balmain? Well this was the tail-end of that. Walking up and down hills in what I thought would be comfortable shoes (borrowed from my Birk-obsessed friend) ended up in one hot mess — which I actually decided to share with you here on CCF. This top was love at first sight and considering Valentine's Day is tomorrow and I'm without my other half, Josh Goot will have to suffice. In the summer (which it is here in Australia) I wear these Rag & Bone shorts a ton because they're easy, comfortable and they leave plenty of room for eating (more brekkie for me!) I'm a total hypocrite for wearing Birkenstocks because I totally make fun of them. But everyone seems to be on board so I thought I've give them a go. By the looks of my blisters in places I didn't know could get blisters, I'd say it was a nice try but I think this is where the Birks and I part ways. Although Mr. Tisci may have me reconsider…
WHERE (can you get the look):

Photos by Eva Daiberl