July's mood is a little more fashion and beauty heavy but isn't that why you come here anyway? 😉 Here's a look at the ten things I'm really into this month…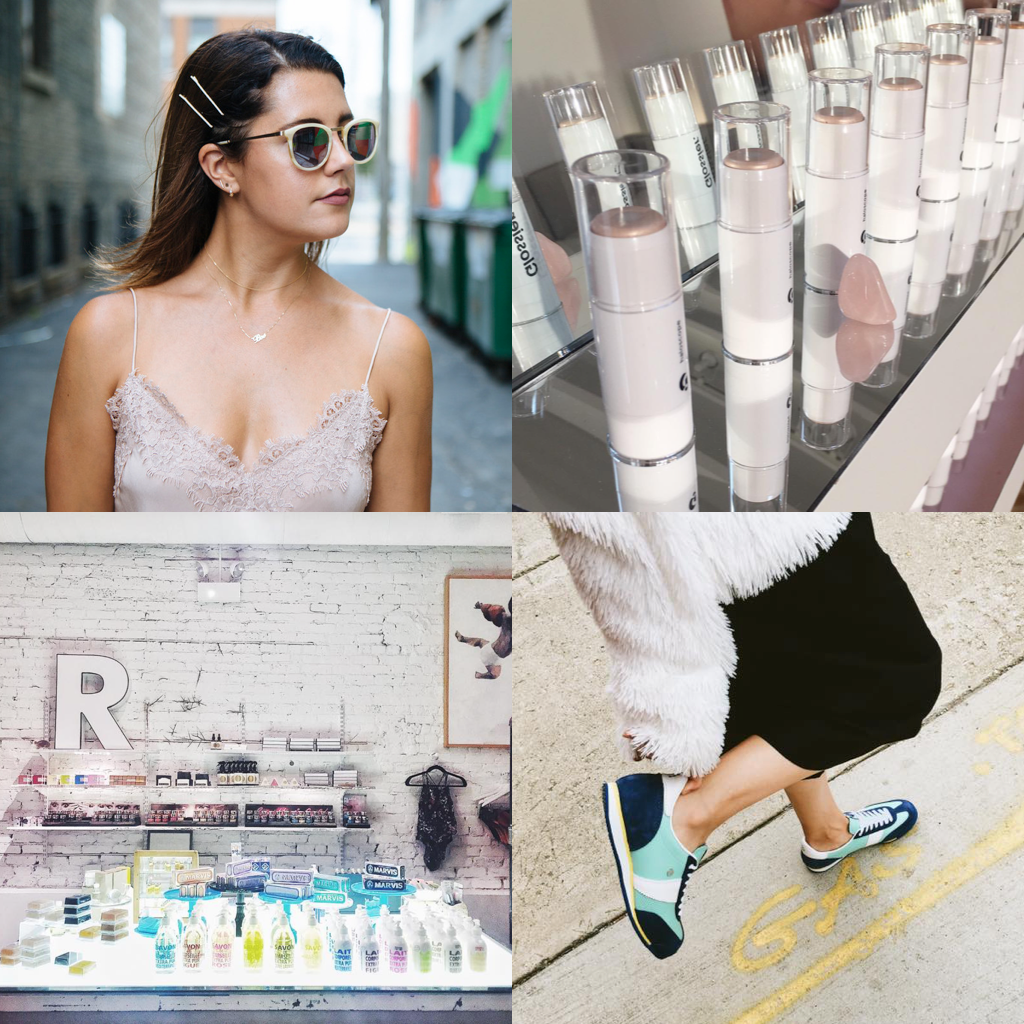 HAIR:
Shampoo / conditioner are one of those things I'm always switching up, as I think your hair can get too used to one product and not work as efficiently as it could (I mean nothing feels better than the first time you switch your shampoo, right??) What's especially great about the PHD line from Living Proof is that you can go longer in-between washes…and considering I already don't wash my hair everyday, I CAN GO EVEN LONGER SANS DRY SHAMPOO. I've never used a shampoo / conditioner that actually does that (along with a good balance of adding moisture, volume, etc.) so this is like the holy grail of hair washing.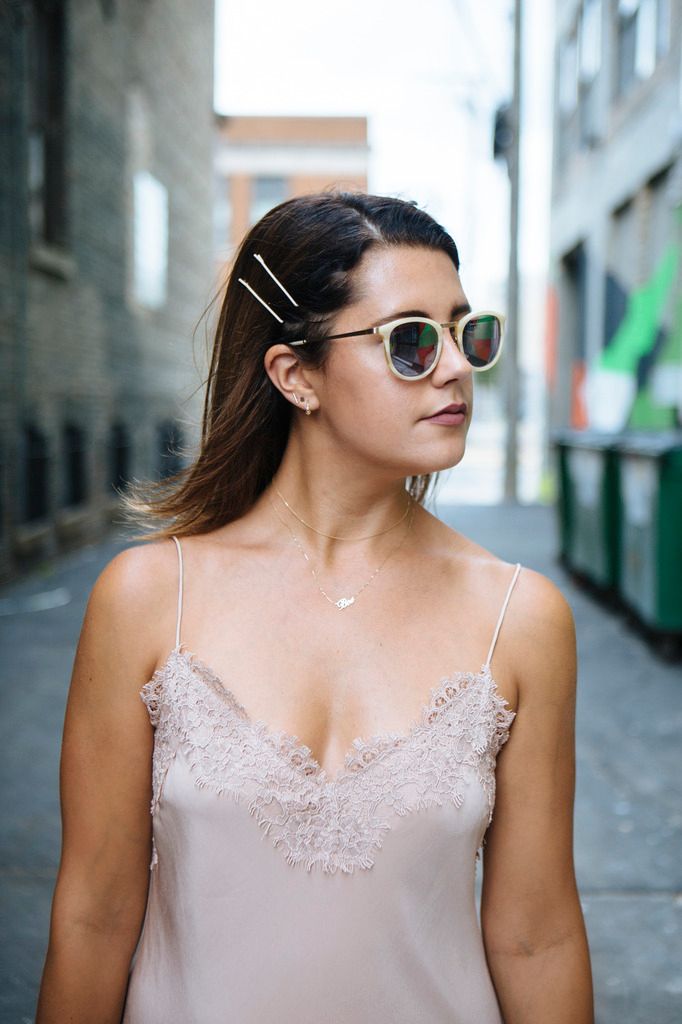 Going in a different direction (but still in the hair category) — I've written about hair accessories in the past and although I rarely wear them, I do like the idea of jazzing up your hair (the same way you would your neck, your ears or your hands). I found these super cool hair pins by Odeme (in a set of ivory, blush and grey) at Madison Hall. After checking out their site, they have some other fun stuff like — colored hair ties (that even match the pins!), matchbook nail files (kind of obsessed with these), nail polish, pouches, small dishes and even toothbrushes (perhaps the chicest ones I've ever seen). So I guess this mood expands beyond hair but it all started with those damn cute pins!
MAKEUP: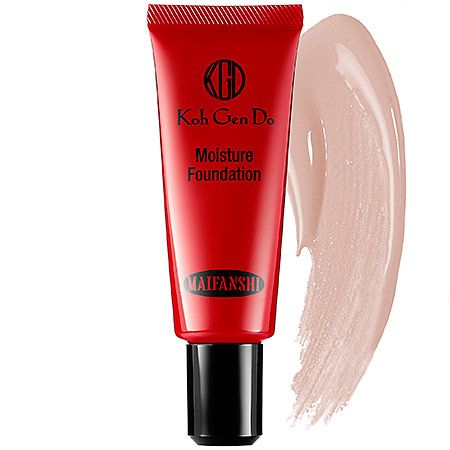 I like to call this the perfect foundation for those who fear foundation (*guilty!*) I had heard great things about Koh Gen Do but never tried it myself and considering I was in the market for a foundation (I always wear a BB cream or tinted moisturizer…I figured I'm 28 years old and should own a foundation at this point), I thought this would be the perfect opportunity. Koh Gen Do has a few different foundations but the one I've been using is the Maifanshi Moisture Foundation. It's nice because it has coverage like a foundation but feels like a tinted moisturizer. Plus, it doesn't have parabens or synthetic fragrances (which I appreciate) so I'm guessing this won't be the last Koh Gen Do product to hit ChiCityFashion…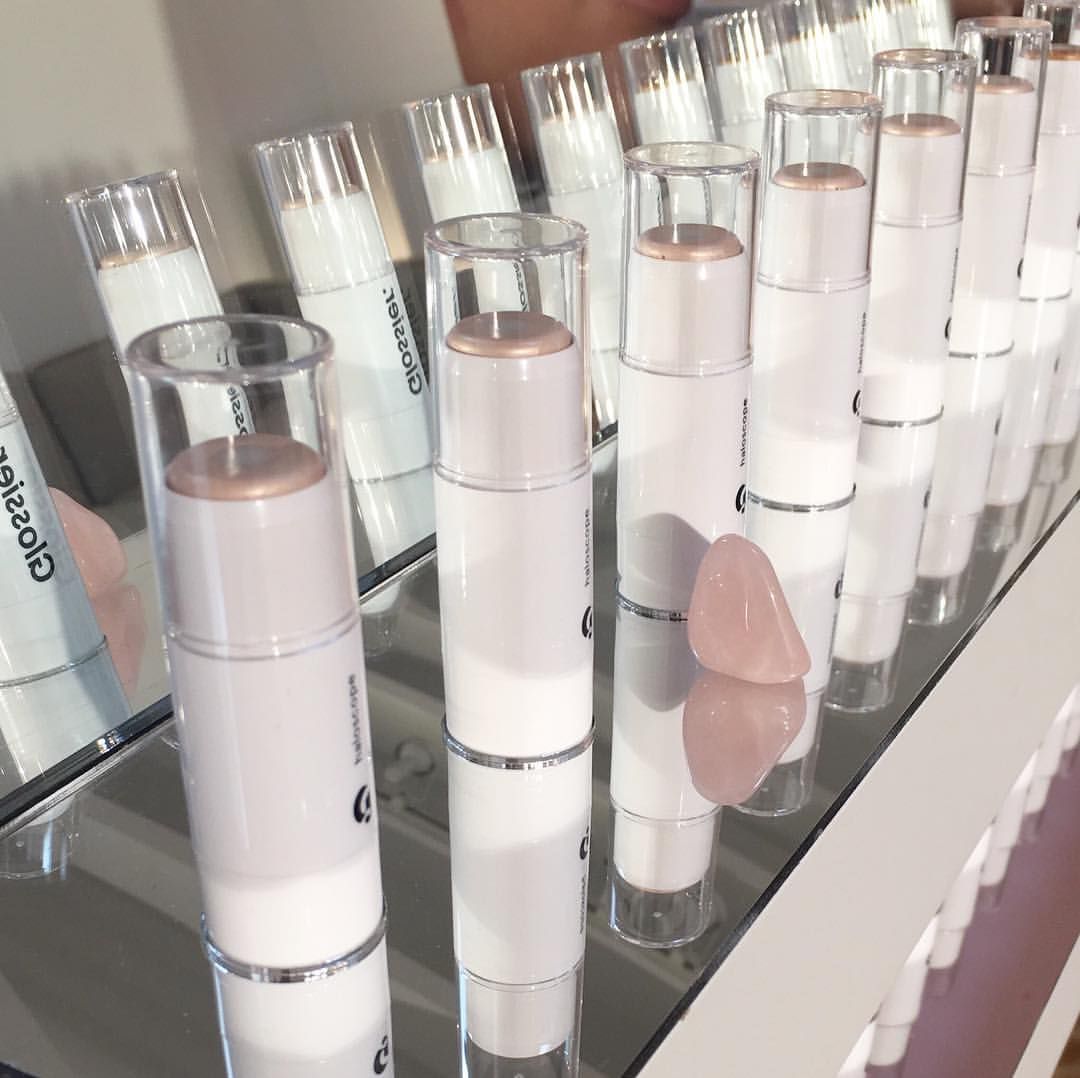 I could write an entire post on Glossier itself — I've already featured their popular Boy Brow several times here on CCF and because you already know how much I love it, I guess I have to move on to obsessing over a new Glossier product (their newest, actually) — Haloscope. In the glossy vs. matte debate, I'm definitely team glossy when it comes to face. I just like the look of dewy skin and Haloscope gives that effect with little to no effort. My go-to highlighter for quite some time has been the RMS Living Luminizer (which I still use, as it's equivalent to the lighter Haloscope shade, Quartz which is why I opted for the bronze color, Topaz). I use Haloscope in Topaz as a bronzer / highlighter in one — I basically draw a sideways V (starting at mid-eyebrow, going to the temple then along the cheekbone), blend with my finger tips and I'm good. It's great because it gives the dewy look without looking greasy or sparkly (luminous > sparkle…remember that).
SHOPPING: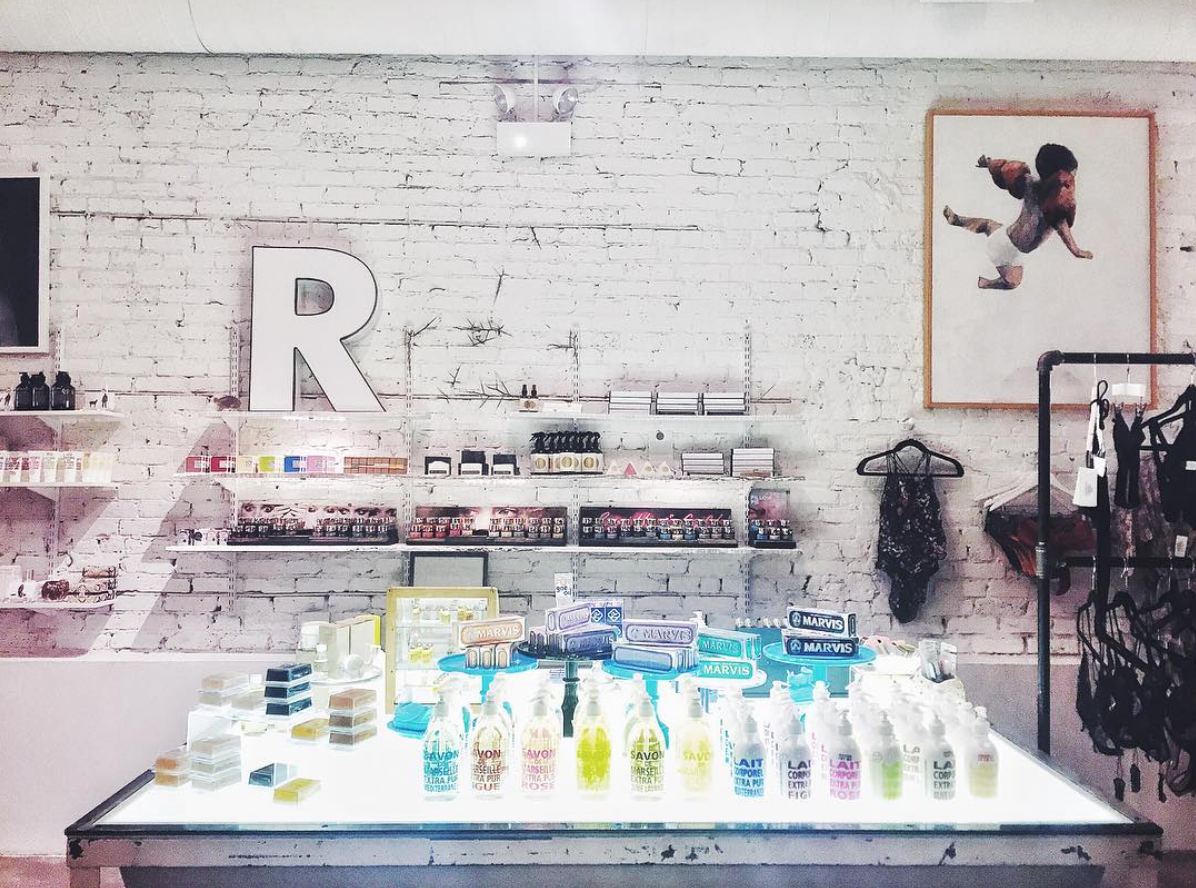 If you're looking for a cool new boutique in Chicago then get yourself to Rider For Life NOW. They have a little bit of everything — clothing, jewelry, art, home, mens, beauty, accessories, etc. (which is my favorite kind of store to shop at) and by awesome designers / brands that you may or may not have heard of. When I went a few weeks ago, I got a copper silk bomber (will have to post once the weather cools down), sunglasses (worn here), sparkly wide leg pants (oh yeah) and four bars of Compartes chocolate (which are mostly eaten by now) — it's like a shopping trip to Target but a lot nicer.
SHOES:
In the ever evolving sneaker movement, do you really want to be wearing the same Stan Smiths as everyone else? If the answer is no, I have your solution — Botas66. I learned about the brand at the Sistercity Studio pop-up (which brings Czech designers to Chicago…by the way cool shit is going on in that country so if you come across a Czech designer, chances are you should probably buy their stuff). Botas66 started in the Czech Republic in 1949 and they've been making mostly mens (now unisex) sneakers ever since. They're finally in the USA, and with fun and unique styles (and affordable prices!) you have to get yourself a pair…
FOOD: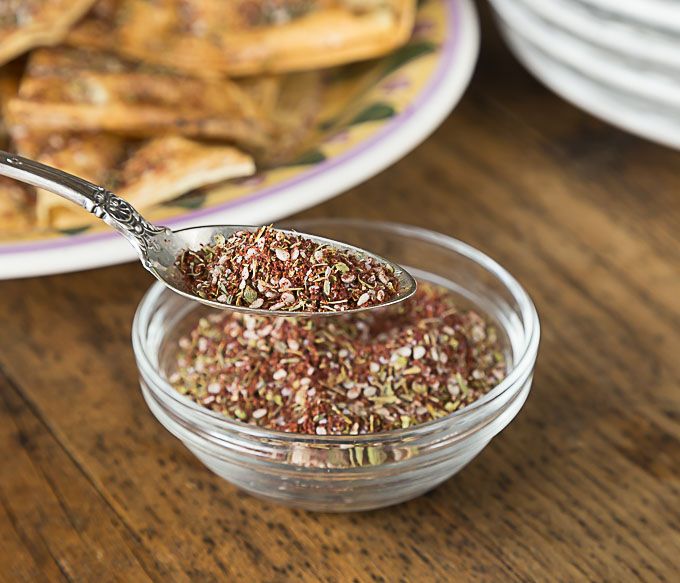 Zatar is a spice blend I've probably had in the past but wasn't super aware of until my trip to Charleston in April (random, I know). There was a breakfast / lunch spot that served it on both avocado toast and egg toast…and considering those are two things I make at home all the time that are super boring (and they found a way to spruce it up just with a simple spice mix), I decided to bring that back. Now, my breakfasts / lunches are a little more flavorful without sacrificing nutrition. I mean, I have been putting this stuff on EVERYTHING (it's like the new hot sauce).
FASHION:
I don't know what it is about the Dolce & Gabbana palm print but whether it's in a girly dress or bra / pants form, I want it all. It has been on my radar for a while but once I wrote that symbols of summer post, I decided that it needs to be in my life. Now I realize it's not cheap so I might just have to wait until it goes on sale but rest assured, a Dolce palm print will make an appearance in my closet (eventually…)
TECH: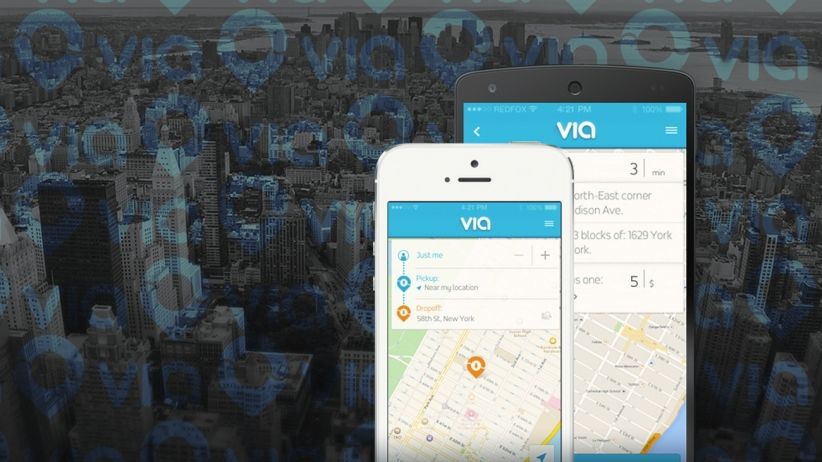 Sick of giving all your hard earned money to Uber? Same (so now I'm giving it to someone else…sometimes). If you're in New York, you probably already know about Via, but considering it's newer in Chicago, not everyone knows about it yet (and you should!) It's like the much more efficient Uber Pool (I realize that no one who has taken Uber Pool likes it so just hear me out!) The plus side? You get a nice black SUV (every time) and rides are a flat rate of $3.95. Because not a ton of people are using it yet in Chicago, I have yet to share a ride with someone but because it picks you up on the nearest corner, you never go out of your way to pick up other riders (unlike Uber Pool). The catch? It only goes to certain neighborhoods, from 6:30am-9pm, Monday through Friday. BUT if you need a ride to / from Lincoln Park, Loop, West, Loop, or River North during those days / times, try Via…your life will be forever changed. Want $10 in free credit? Use code jena7j8 when you sign up!
DESIGNER: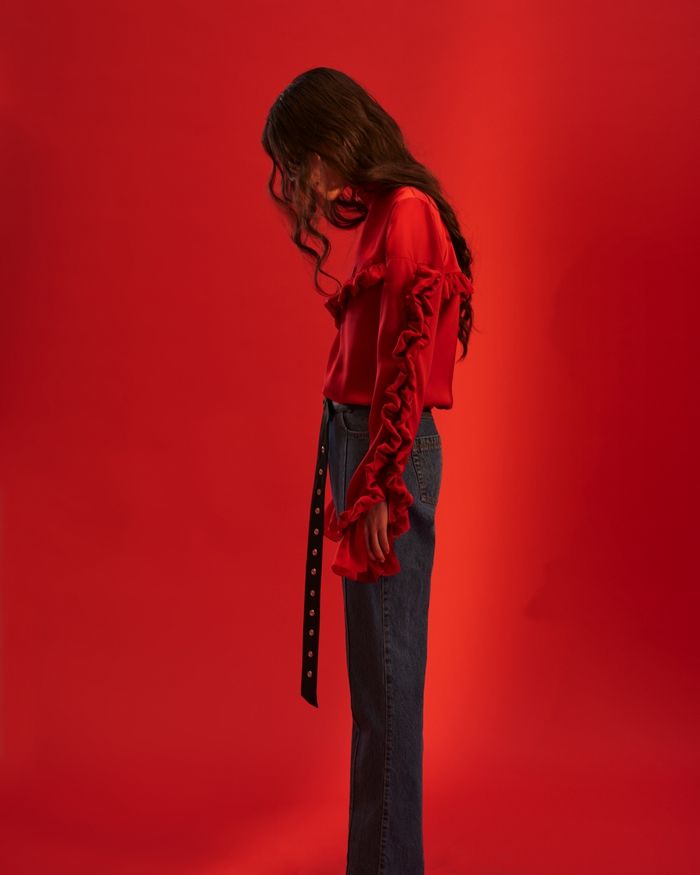 Leave it to Net-a-Porter to fuel my designer discovery fix. Magda Butrym is not necessarily a designer I'd be like "oh that's so Jena" but the more I look at her clothes, the more I'm intrigued. Now I've never seen them in person but from what I've read online, it looks like everything is very well made, well thought out and constructed with the highest quality materials (much appreciated). Obviously that comes with a price tag, but I'm really feeling these strong feminine meets masculine silhouettes. The dresses are fantastic — especially into this one (which is odd considering I hate shoulder cut outs). But if a designer can make me like something I typically don't (includes anything red, strapless, or animal print) then they must be doing something really special!
—
What do you think of this month's vibes? Anything you've checked out / tried yourself? What are you obsessing over this month?? Let me know so I can try it myself. Who knows? Maybe it will show up in August (and you will be properly credited, of course!)
Shop my July vibes:
Images via Sephora, Facebook, & Pinterest
You might want to check out...