What do you do when the Duchess of Cambridge turns 32? (besides wonder what your life would have been like if you married a prince before you were 30). You look at some of her past outfits (both good and bad), put her in THE Dolce & Gabbana crown (it's her birthday and she is royalty, after all) with your not-existent Photoshop skills and #tbt to some of the best Kate Middleton moments.
Happy birthday, K-Mid.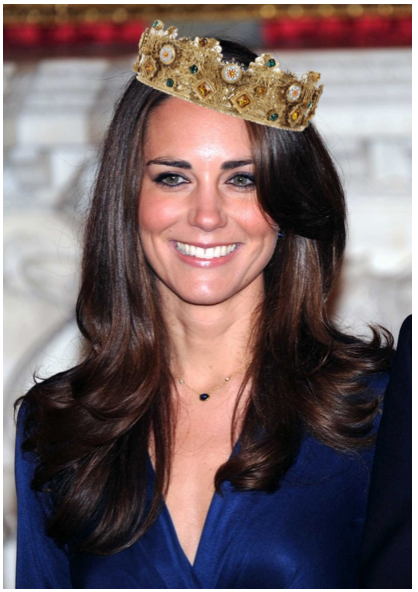 Notice anything familiar?
We all know Kate for her classy and relatable fashion, her favorite sensible heels, her fascination for fascinators and her go-to monochromatic looks. But there was an even more relatable Kate back in the day; one who wore Uggs, went to nightclubs and even sported those super-low rise light wash jeans that I regrettably wore at one point. And today we're going to meet that Kate. But first, some recent and fabulous Kate.
July 2012, wearing Hobbs. Wouldn't be my choice for an athletic event but considering sports/exercise/general movement aren't really my thing then I guess I'm not one to judge.
July 2012, looking especially tan in Roksanda Ilincic. Hey if you're going to wear those pale neutrals you need a little color yourself (which I'm sure isn't artificial like us peasants, she gets the real deal at the French Riviera).
June 2012, wearing Alexander McQueen. Hey, the girl loves her McQueen.
June 2012, wearing Alexander McQueen…again. Basically the white version of the previous outfit. Two major McQueen hits in one month? You go girl.
May 2012, wearing Jenny Packham. Typically not a fan of matching your dress to your bag but as long as we've opted out of the dyed-to-match shoes, I can move on with my life.
July 2011, wearing Alexander McQueen. Definitely one of my favorite Kate moments. Flawless.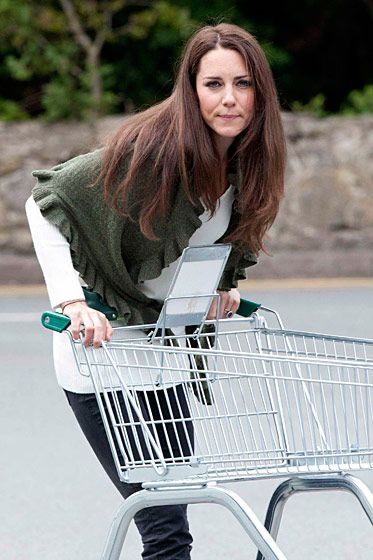 May 2011, getting serious about her shopping.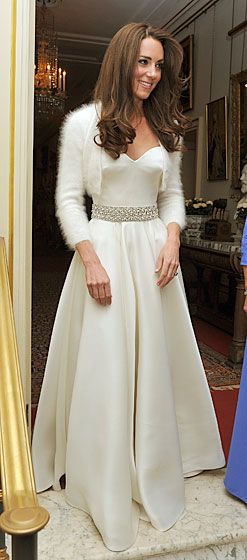 April 2011, wearing Alexander McQueen at her wedding reception. Royal with a dash of Cher Horowitz.
November 2010, wearing Issa. If you didn't know who Issa was before, this image is the reason why you know Issa now.
September 2009, shopping with quite the bronzed Pippa.
September 2008, at a charity roller disco. Hey it's for charity, can't knock her for her fashion choices (I mean, technically she IS color blocking).
November 2007, not looking very 2007 but still looking very Kate Middleton.
May 2007, wearing Uggs. Makes me feel better about my college days.
May 2007, leaving a nightclub. But what you didn't see is that they left the Queen inside. They were playing her song!
Doing that whole side bang thing in '06.
Low rise? Flare denim? Spaghetti straps? It's none other than 2005!

March 2002, walking in a fashion show. It was pretty controversial when this photo first surfaced, but you know what I say? WERK IT DUCHESS.
Royals, they're just like us! (minus all the McQueen)
Do you have any favorite Kate Middleton moments? Mine is the one that hasn't happened yet (well not in real life at least). Someone get the Duchess that Dolce crown! It's the least you can do for her 32 years on earth.
And for those WWKW moments (standing for What Would Kate Wear? of course)…
Images via The Cut
You might want to check out...