If you were wondering what Kate Moss for Topshop looks like NOT on Kate Moss, then today's your lucky day (but not mine…because I'm not Kate Moss).
PS. I'm not wearing a coat! (insert clapping emoji hands here)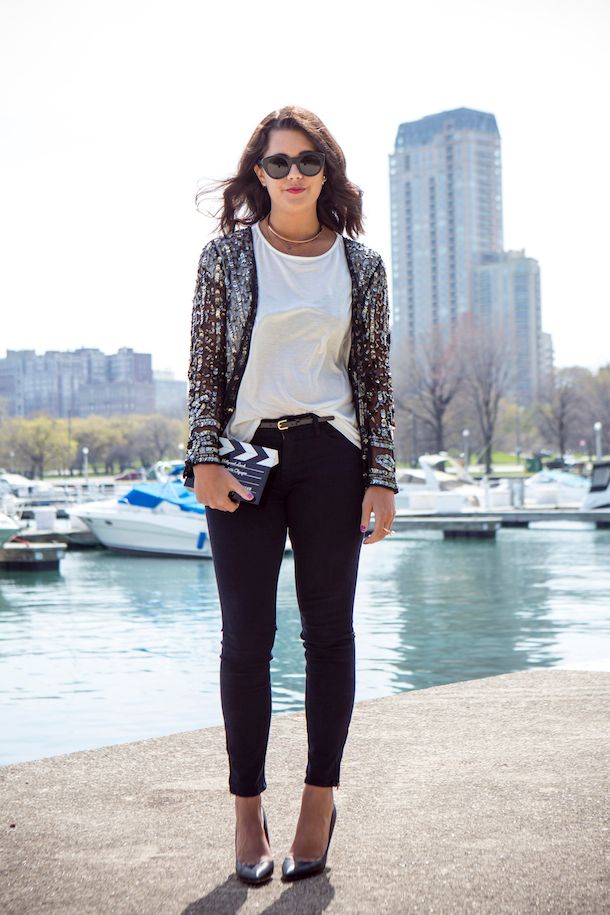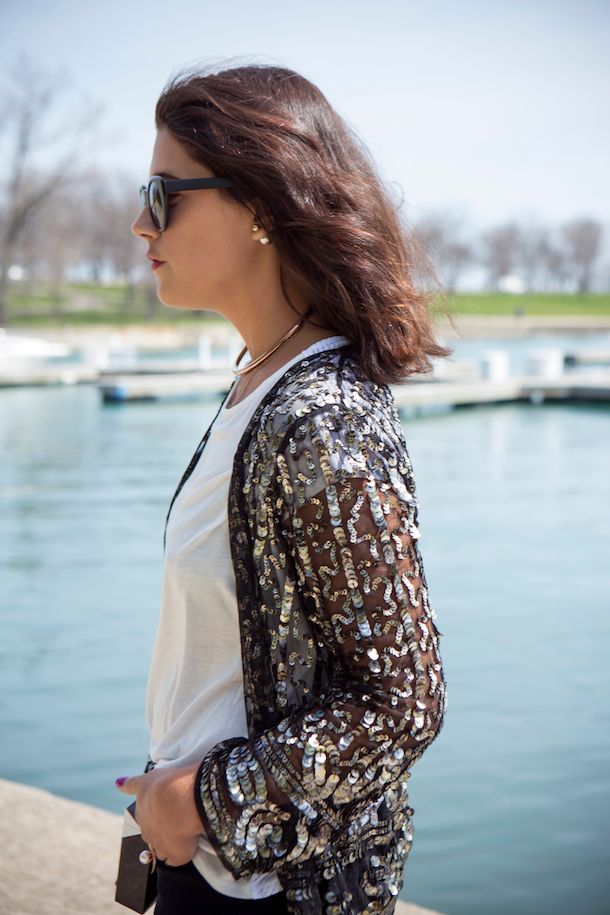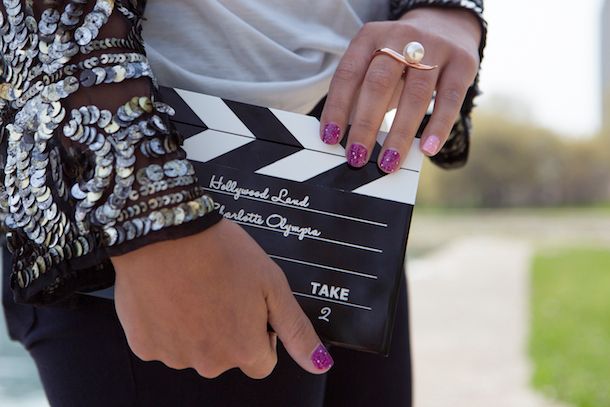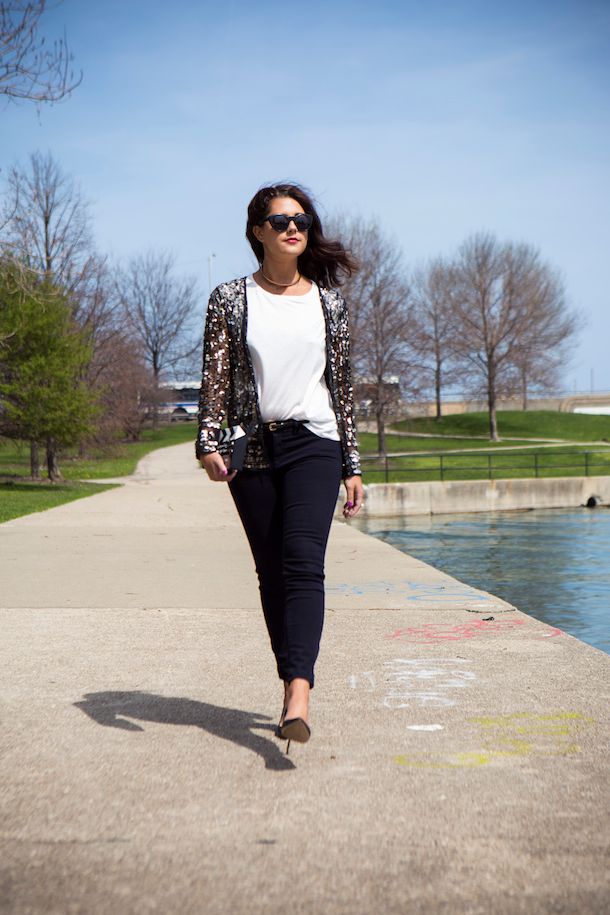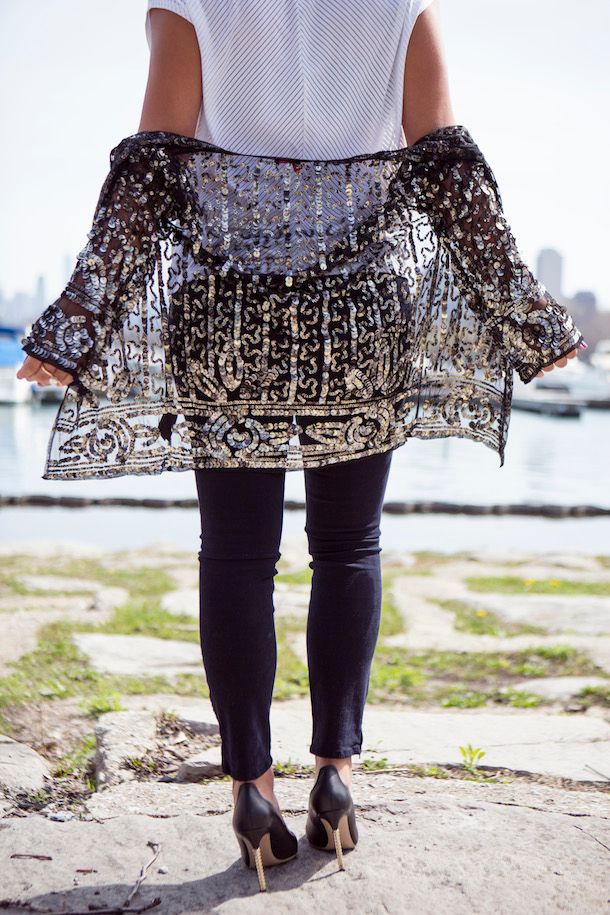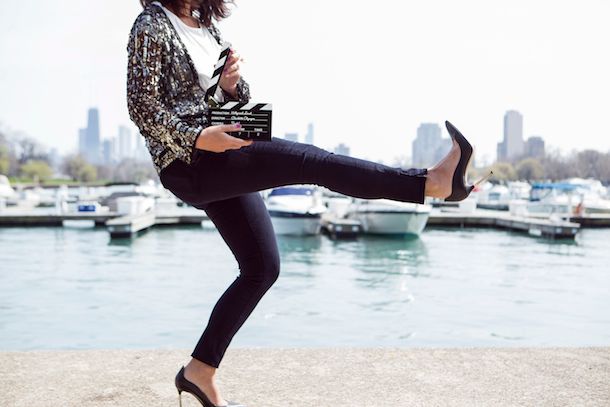 WHAT (am I wearing):
Jacket: Kate Moss x Topshop. Shirt: J Brand. Pants: Frame. Sunglasses: Zac Posen x Illesteva. Shoes: Valentino. Bag: Charlotte Olympia. Rings: Ryan Storer, Gabriela Artigas, Dana Rebecca. Necklaces: Jennifer Fisher, Dana Rebecca. Earring: Dior. Nails: LVX, Jin Soon.

WHY (am I wearing it):
I feel like a bit of a hypocrite because I've openly voiced my opinion about designer collaborations (and long story short, I'm pretty much over them). But that doesn't mean I'm not going to check them out in person…I have to see what all the hype is about after all. Fashionista put out an interesting story earlier this week about models being the new designer collaborations and it could very well be the new direction these things are going in. Besides that, though…Kate Moss x Topshop was pretty cool. Unfortunately the Chicago store didn't get much of the collection in but I did walk out with this sweet sequin jacket (and a fun little playsuit…if it's good enough for Cara, it's good enough for me). BUT this post isn't all about Kate Moss and Topshop…it's about how to wear it. I've been sporting a lot of flats and casual looks lately so I thought I'd get a little fancy for you (well, fancy according to my standards). Because the jacket is a statement in itself, I wanted to keep the rest of the look simple — white t-shirt, jeans (my new favorites — Frame Denim, you rock my world and my thighs love you for it) and black pumps. Plus, a black and white clutch that's a little quirky…just like its owner.
WHERE (can you get the look):

Photos by Heather Talbert
You might want to check out...