As you may have heard by now, Kendall Jenner walked in the Marc Jacobs Fall 2014 show last week and it's all anyone could talk about. Until she took over Vogue's Instagram, then Love Magazine's Instagram and next thing we know she's front row at London Fashion Week. So how did Kendall become fashion's new "it" girl? Is Kendall the new Cara? Let's find out.
I don't watch Keeping Up With the Kardashians (because I really just don't care to keep up) but I do know that one of the Jenners has been modeling, if not both. I think one takes it more seriously…which I'm assuming is this one.
So why has the fashion industry suddenly embraced Kendall Jenner? Well first off, Jenner is much less tainted than Kardashian. However, there's been many rumors that Kim will be on the cover of Vogue (although I'm really hoping a Jenner beats her to it…even if it's Bruce). It's interesting that no one ever considered anyone in that family to be part of the fashion industry (regardless of their many clothing labels) until Kanye came along. I guess when you wear Margiela masks on tour and show in Paris a couple of times, you're just in. And because of that, Kim gets CR Fashion Book and Kendall walks in Marc Jacobs. But did Kanye really have any pull in that casting?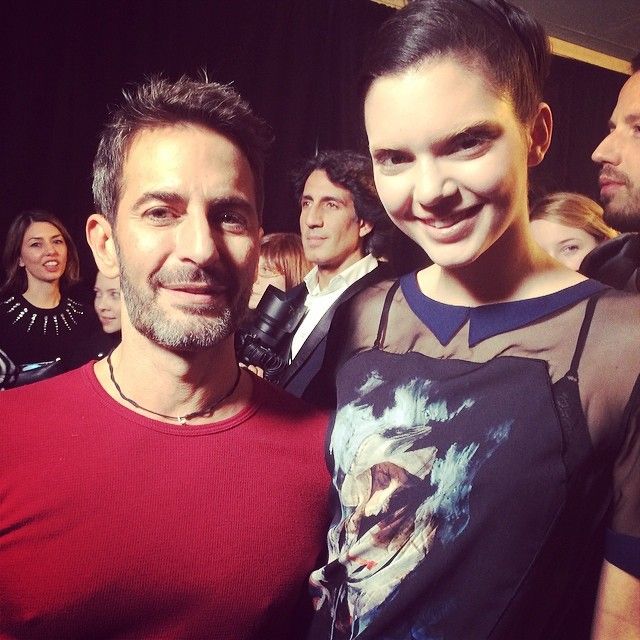 Actually, no. Apparently Kendall's agent put in a call to Marc's good friend and collaborator (also the EIC at Love) Katie Grand. They met a few times, Katie was impressed (she also told Fashionista she likes to throw in a couple unexpected models each season and I'd say this is not something I'd expect) and their third time meeting was a fitting with Marc. Next thing you know…this happened.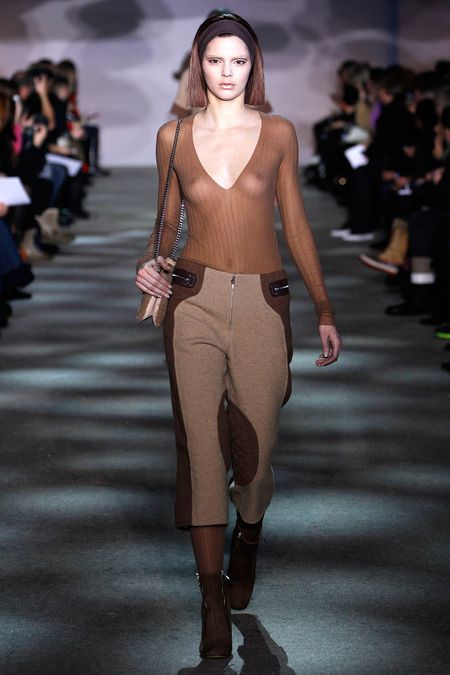 Although I'm pretty anti-Kardashian, I am quite impressed. Yes, she's virtually unrecognizable in a wig and bleached eyebrows…but who wouldn't be? I'm also just now remembering that time I was really into her outfit at the AMAs. Shit, am I now a Kendall Jenner fan?
Not only did she kill it on the runway, but she's actually a fantastic print/Instagram model too.
Keep in mind, great creative direction (such as the images above from Vogue's Instagram) definitely helps. But you have to admit, she looks pretty good. Right after the Marc Jacobs show, Vogue posted six images of Kendall in full Fall 2014 looks from Carolina Herrera, Tory Burch and Vera Wang to name a few. And nothing says "it" girl like wearing clothes straight from the runway less than a week after they're shown.
If that's not good enough for you, here she is sitting next to Anna herself at Topshop Unique yesterday in London.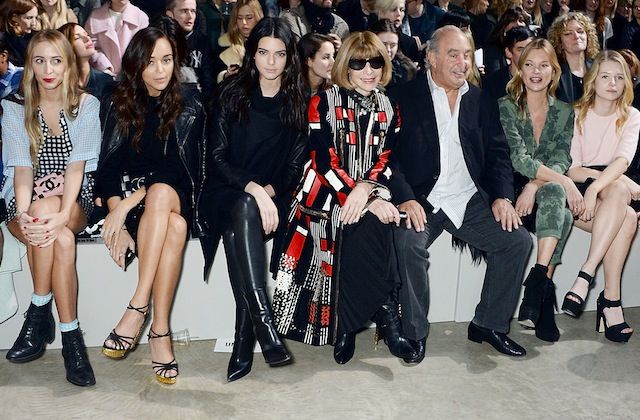 So, yeah. I think it's safe to say Kendall Jenner is happening.
What do you think of all this? Are you down with the fashion industry embracing a half-Kardash? Share your thoughts!
Images via Fashionista & Instagram
You might want to check out...