If you know me at all you'll be very surprised to see what this post is about. Although I wouldn't consider myself a kid-person (I speak to them like an adult and it's awkward), I do love a well dressed child. With designer childrenswear lines on the rise from brands like Milly and Oscar de la Renta as well as kid street style blogs such as Hide And Go Style, I thought it would be fun showcase some my favorite kids in fashion. Why not start your Thursday off with some major cuteness?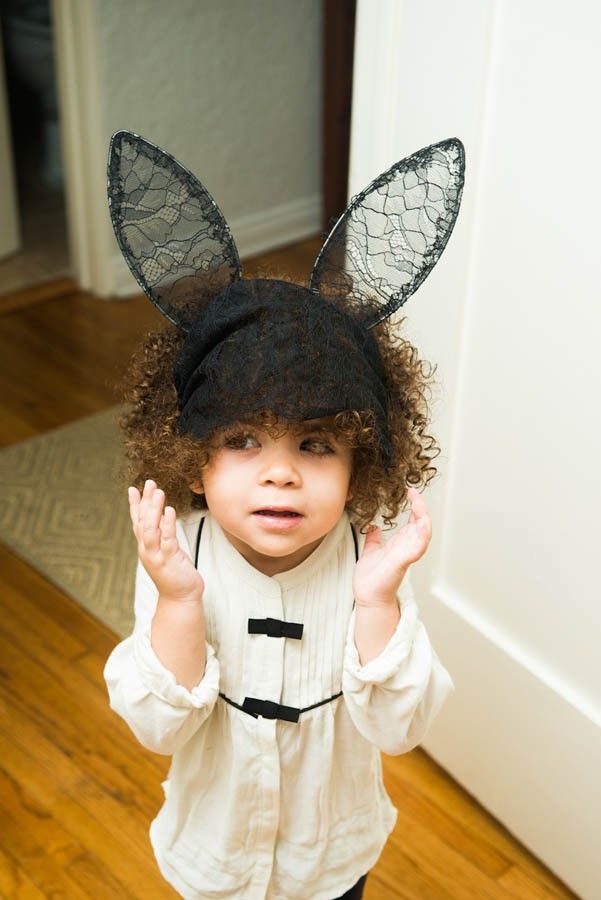 Alaia Rose Barbier
I discovered Alaia Rose Barbier from The Coveteur's "kids week." I had no idea her stylist mom (Monica Rose, best known for dressing the Kardashians) had  such a fashion enthusiast for a kid. With Alaia's awesome Maison Michel bunny ear headband, I know she's going places in the fashion world.
Romeo Beckham
Although a little old for my taste, 10 to be exact, the 2nd oldest in the Beckham clan stars in the latest Burberry campaign. Funny, when I was 10 I was listening to his mom's songs and dressing up as her for Halloween. No ad campaigns for me.
Hudson Kroenig
Have you walked in a Chanel show? Have you been in German Vogue? Has Karl Lagerfeld considered you a muse? Well this kid can add all 3 to his resume…and he's not even in kindergarten yet. It doesn't hurt that his dad is super hot male model Brad Kroenig. Talk about living the dream…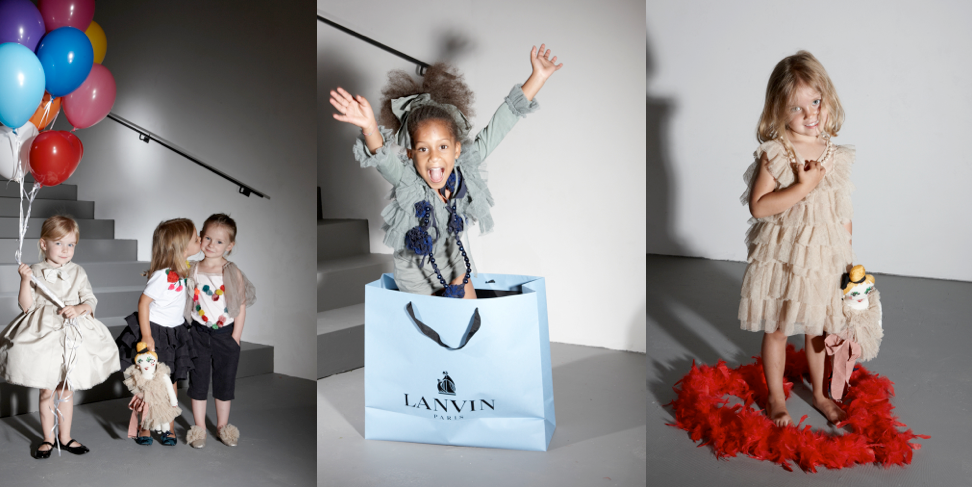 Lanvin Resort 2012
This is probably my favorite Lanvin collection to date, mostly because there's a child coming out of a Lanvin bag. And that's really all I need.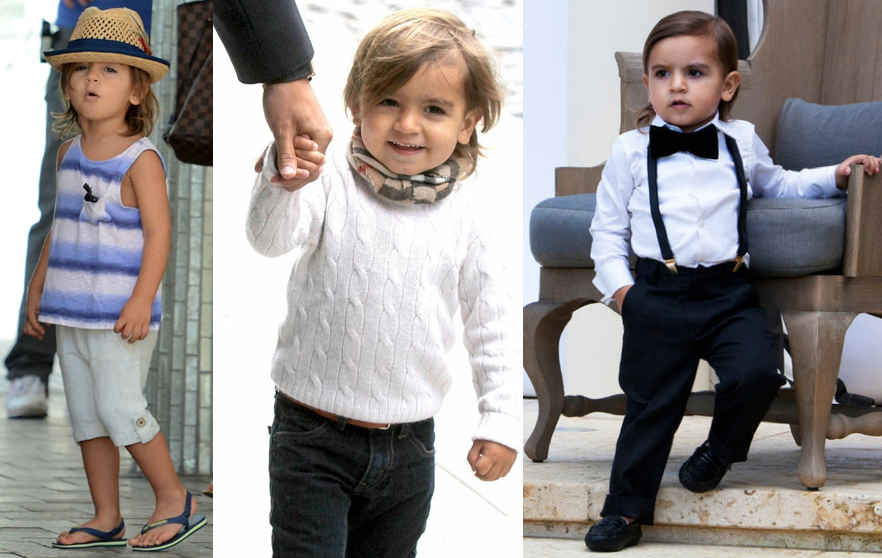 Mason Disick
He's already figured out his resort, Fall and black tie styles…and he's only 3. I think it's safe to say he's the best dressed Kardashian.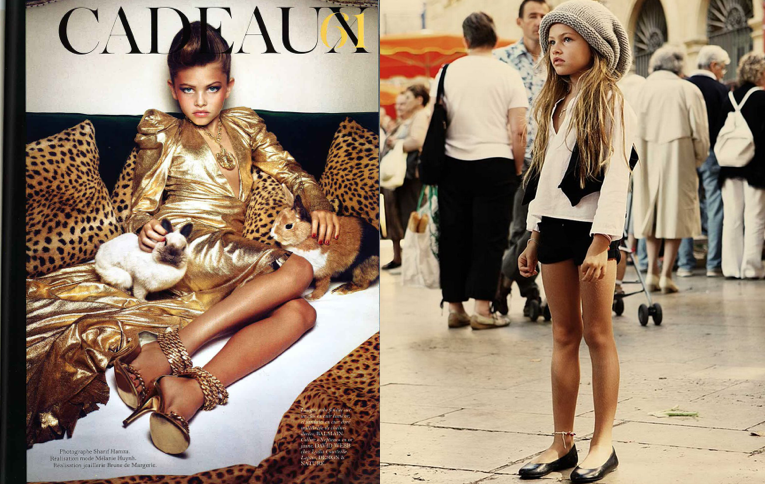 Thylane Blondeau
This insanely gorgeous 11-year old French model sparked some controversy last year with her "too grown up" photos. When you look like that I say GIRL, GO FOR IT. She's so beautiful, I actually can't handle what she'll look like in 10 years.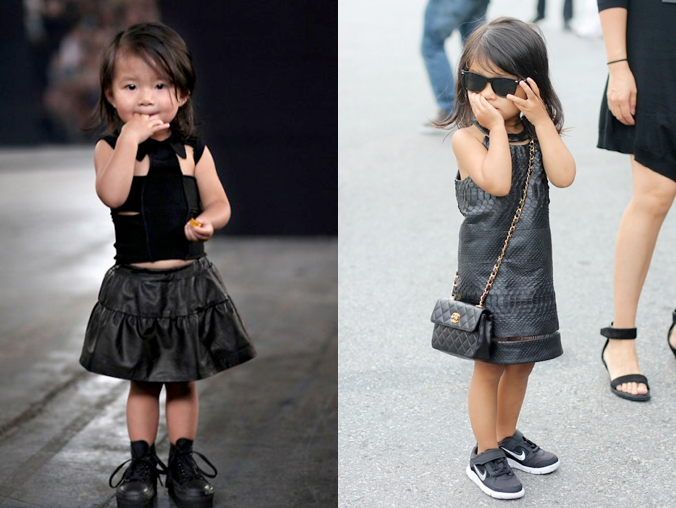 Alia Wang
No fashion kid post is complete without Alia Wang. She really is THE one to watch at fashion week. When you're uncle is Alexander Wang and you wear custom miniatures of his designs…the title of "it girl" is in your blood.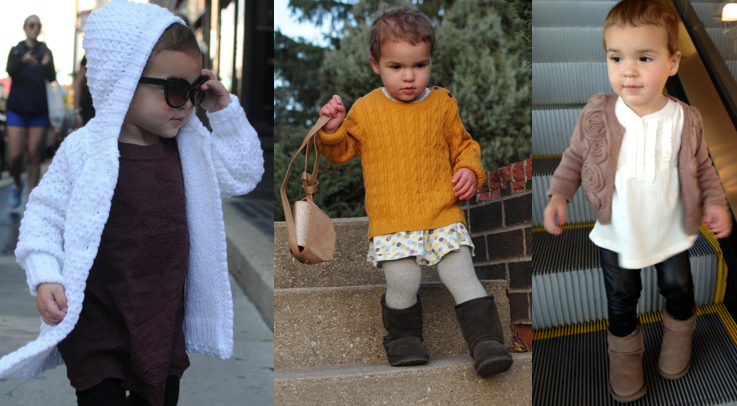 Effie Grace
One you may not be as familiar with, Effie is our local street style star here in Chicago. She has her own blog AND leather leggings…need I say more?
Suri Cruise
I feel like I have to mention Suri Cruise because she's made it onto so many best dressed lists in the past…and she's only 6. When Katie dressed her, it was cute. Now that she's a bit older and [I'm assuming] dresses herself, her outfits remind me of a less-slutty Paris Hilton-esque "let's go shopping at Kitson" circa 2005.
Photos via Style.com, Vogue.co.uk, & The Coveteur
You might want to check out...