You know I love food, therefore I love food people, so it should be no surprise I'm loving on someone who wrote a book called The Gourmet Grilled Cheese Cookbook. But there's more to Kit Graham than just grilled cheese…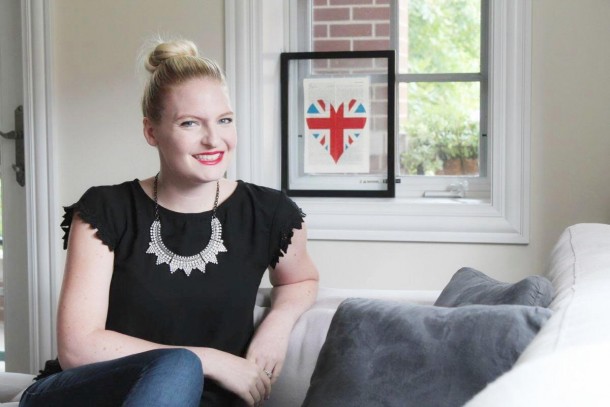 Not only is Kit an author but she also has a fantastic food blog (appropriately titled, The Kittchen…and no, that's not a typo) AND she's the co-founder of Windy City Blogger Collective which connects brands to local blogs as well as connects local bloggers to each other…and that's a pretty cool thing to have here in Chicago. As much as I love my fellow fashion bloggers, I'm really enjoying this food blogger scene that's happening here right now. Kit was one of the originals and I'm not sure why it took so long for this food blogger scene to really emerge here (as we have some of the best food in the country…just sayin') BUT regardless…let's have a little chat with Kit.
Why Chicago?
People are often surprised to hear that I am originally from Maine, since most people in Chicago are originally from the Midwest. I had been living in New York City, which I absolutely loved, but the cost of living was so high that my quality of living wasn't great. I came to Chicago to visit some friends and fell in love with the city. When I moved to Lakeview and into a spacious apartment with central air I felt like a queen. Chicago is very livable compared to New York, and the food scene is just as fabulous. My favorite part of Chicago has to be to food culture — it isn't just the restaurants, it's the food centric street fairs, the farmers markets, and the big food festivals like Chicago food + wine and Chicago Gourmet.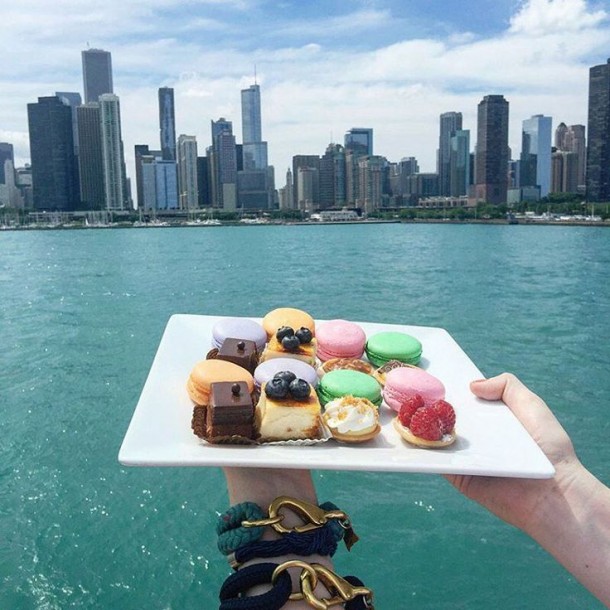 What are your top three favorite things to do in the city? 
My favorite thing to do in Chicago is eat. Sometimes my husband and I will go on food crawls where we have cocktails or small bites at 4-5 restaurants in one night. One night we went to Northside for drinks, then Dove's Lunchonette, Big Star, and Stan's Doughnuts. It was a really fun way to have a night out and do a bunch of things when it was so cold we didn't want to spend much time outside. Number two is evening drinks on my rooftop. We have an amazing view of the skyline and it is a peaceful relaxing way to send my day. I love all the festivals too. My husband and I go to Lollapalooza every summer, and I love Windy City Smokeout and Chicago Gourmet. There is always something going on.
What's the most memorable moment of your career so far?
I just quit (a pretty terrible) 9-5 job to work for myself full time. It was a huge moment for me since I had been building up my own business for two years while working full time. It wasn't easy, but it was the right way to do it. It was an easy transition.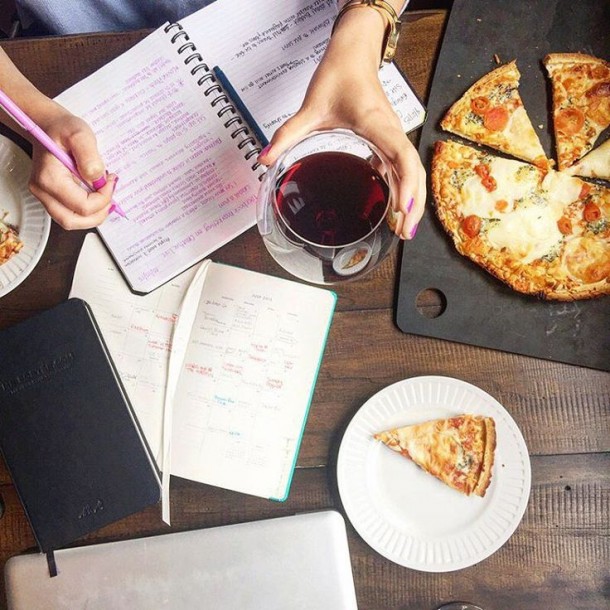 Any words of advice for any aspiring food bloggers? 
At first I didn't understand how important photography is. The photos are the most important thing on a blog. Practice as much as you can, and try to time your work so that you will have natural light. I recommend baking. Baked goods are the easiest to photograph, and they don't start to look funny if they sit out for a while. You can also bake at night and photograph in the morning (something I often did when I was blogging and working a day job).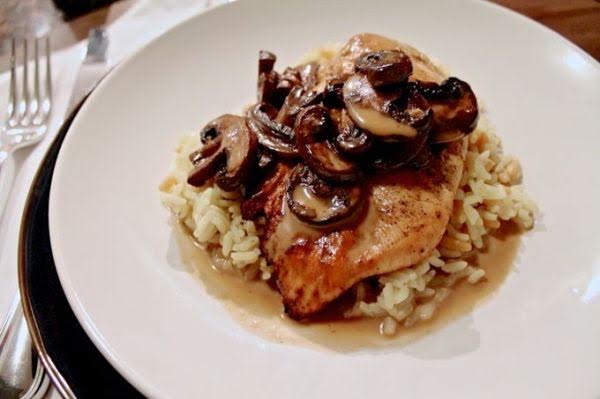 What's your favorite thing to cook vs. your favorite thing to eat?
Wow. This is a hard question to answer! My favorite thing to cook is my Sherry Mushroom Chicken because the scent of mushrooms cooking in sherry is delightful. It fills my home, and my husband always comments on how much he loves the scent. My favorite thing to eat is anything with cheese. I am positively addicted to cheese.
—
Hungry yet? And if you want to get even hungrier check out Kit's blog and follow her on Instagram. You will find at least one new restaurant or recipe to try. PROMISE.
You might want to check out...