With all this leather talk lately (along with the fact that it's jumped from 75 degrees to just below 50 degrees overnight), I thought it was the perfect time to bring out my new coat…complete with leather sleeves. I've also been very into navy and black so when I saw this coat, you can only imagine how I felt about it.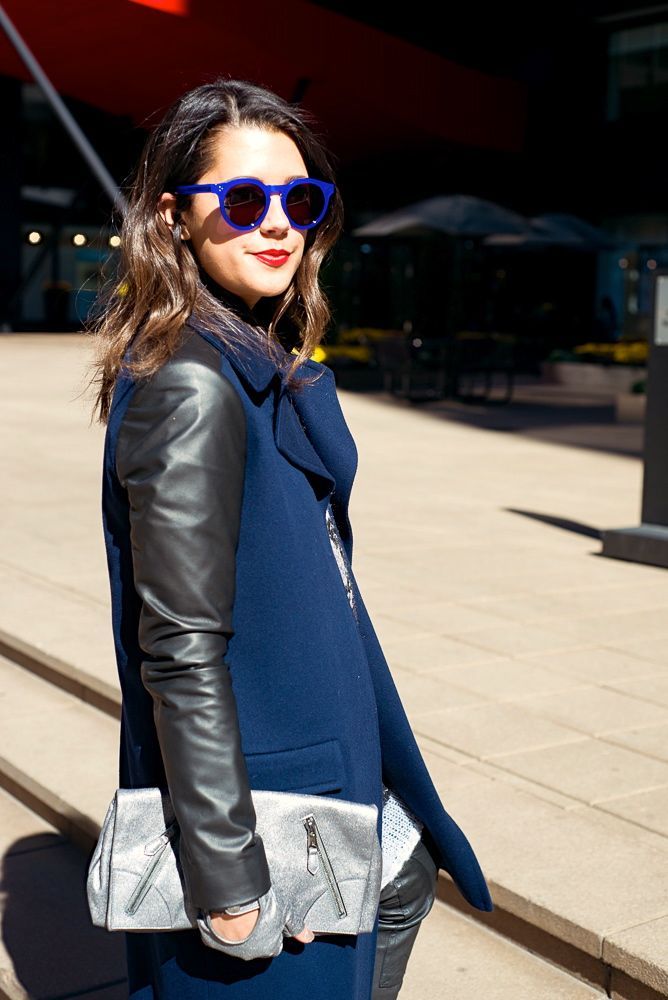 WHAT (am I wearing):
Sweater: c/o Benetton. Sunglasses: Illesteva. Clutch: Alexander McQueen. Pants: 3.1 Phillip Lim. Shoes: Nicholas Kirkwood. Coat: Barneys New York. Necklace: c/o t+j Designs.
WHY (am I wearing it):
I love  the details in this sweater yet I wasn't sure how to wear something so long at first. Whenever I don't know what to pair something with, I resort to leather and it usually does the trick. Because I enjoy doing leather on leather I wore this navy and black Barneys New York coat with leather sleeves (my new go-to this season). I also wanted to incorporate a few things I haven't worn in a while, which is why I went with the Kirkwood lace booties (which are extremely uncomfortable but totally worth it) and one of my favorite bags, the McQueen glove clutch (which my friends refer to as the Michael Jackson bag).
WHERE (can you get it):
Photos by Daniel Kelleghan
You might want to check out...