You know I love a good t-shirt and I live my life in leather, so when the two become one I just throw my hands in the air and wave them like I just don't care.
I feel like this week I'm either talking about Topshop or skirts so now I'm giving you both…a Topshop skirt.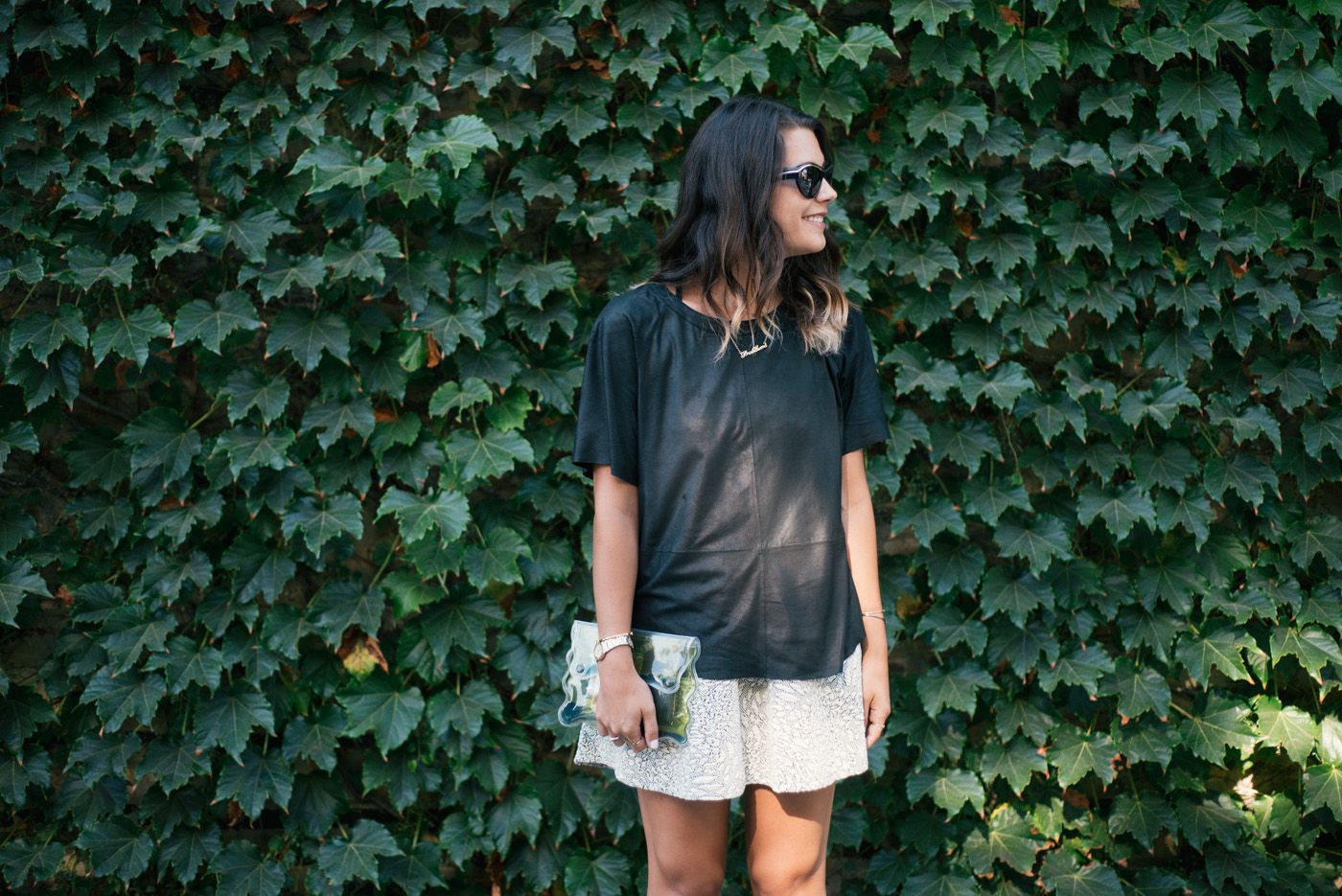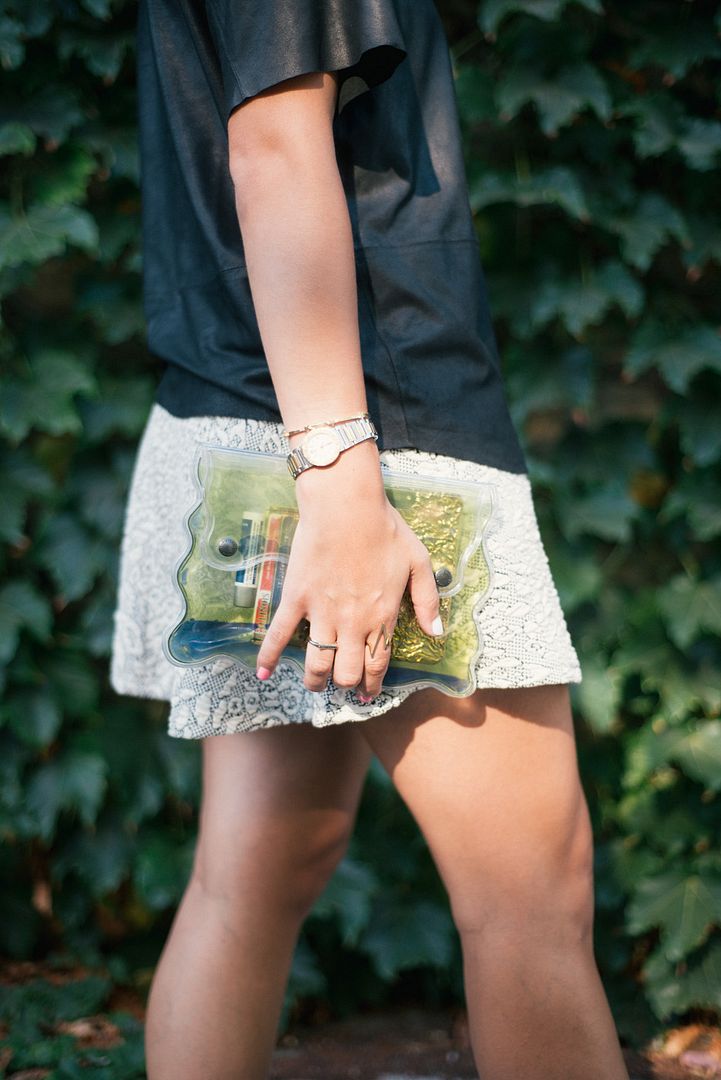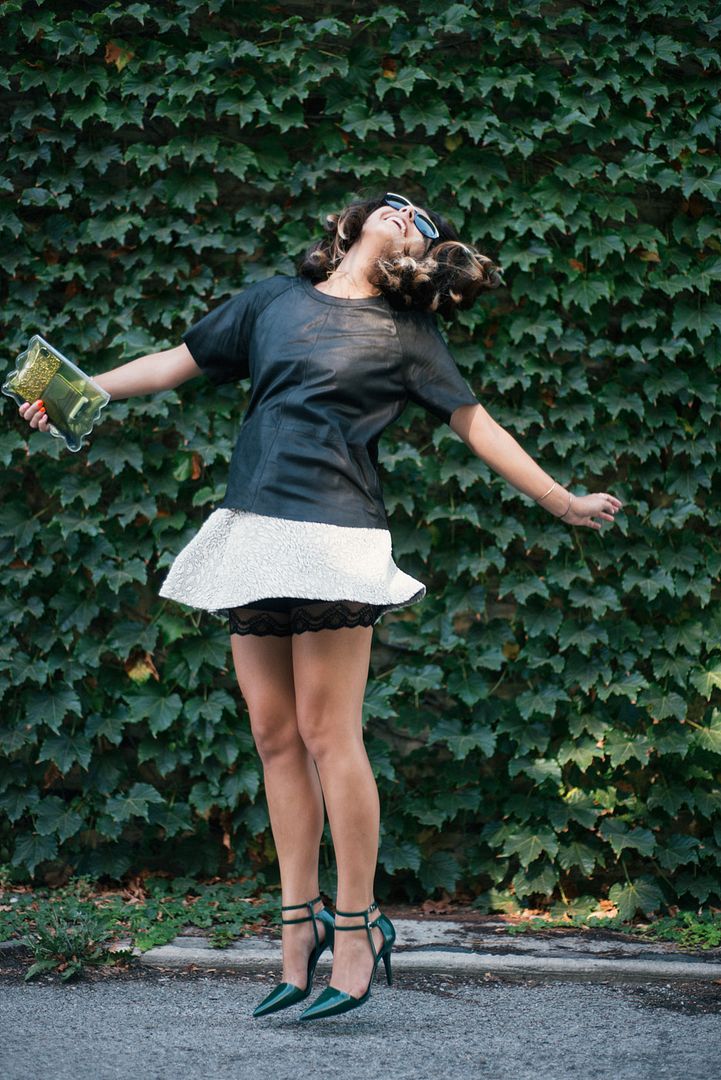 This is why I wear shorts under flouncy skirts and dresses. That and the fact that this is the WINDY city. It really is windy.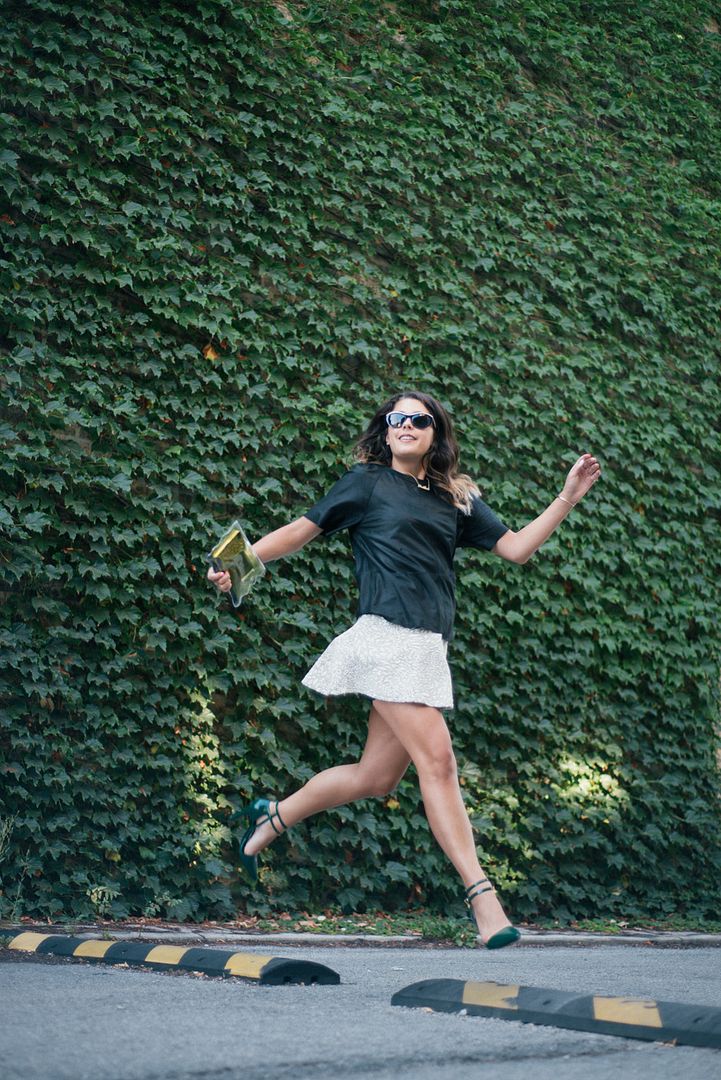 Maybe I should have called this post Leaping For Leather…
WHAT (am I wearing):
Shirt: Equipment. Skirt: Topshop. Heels: Alexander Wang. Bag: Christopher Kane. Sunglasses: Theo. Rings: Dana Rebecca, Iwona Ludyga, Avanessi, Jennifer Fisher. Bracelets: Dana Rebecca, Bing Bang NYC. Necklace: House of Waris.

WHY (am I wearing it):
I mentioned in my Topshop Fall Preview post that I never ever wear skirts so I wanted to take this opportunity to bring on a good old fashion challenge for myself and make a skirt work for me. Best way to do it? Add leather of course. Leather makes everything a little more badass and sometimes that's just what a girly skirt needs. Because there's no color in the clothes, you know I'm going to have to incorporate that somewhere. I definitely wanted to bust out these shoes because I thought the green would be a unique twist (to be honest, I think they're kind of ugly but that's why I love them). But what goes with dark green heels? Dare I be standard with a black bag? Absolutely not. Adding more green could either clash or be too matchy but because there's some dark blue in the bag (plus it's totally see through) it's a subtle addition of color without over powering the look. And there you have it.
WHERE (you can get the look):

Photos by Daniel Kelleghan
You might want to check out...