In September of last year I posted about the things I was surprisingly coveting for Fall 2011. First on the list? Loafers. Almost a year later, it's still one of the things I'm coveting except it's not necessarily for Fall…and it's no surprise.
I have been against flats for quite some time now but after fashion weeks, local events, and other random outings (all in heels) I've been giving my feet a much needed break (and they're very thankful by the way). It all started with my Marc by Marc Jacobs mouse flats (flats are more bearable when spiked and/or studded, in my opinion) and after my most recent trip to NYC, I am now the proud owner of loafers…Jimmy Choo studded loafers to be exact.
Now I'm passing along my new found obsession for loafers onto you. If studs aren't your thing (then maybe we should reconsider our friendship), there's glitter, floral print, sequins, leopard and much more. Some call them slippers (but don't wear these to bed…they deserve to be seen), others claim they're smoking shoes (but you don't have to pick up smoking to wear them). Whatever you want to call them, they're all loafers…and they're all awesome.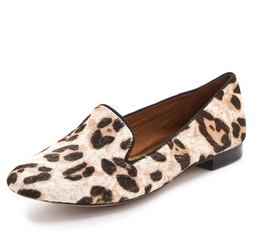 Sam Edelman Alvin Haircalf Smoking Flats
Nicholas Kirkwood Suede and glitter loafers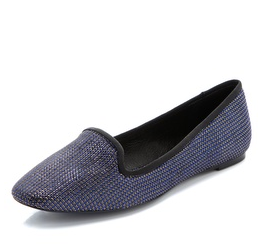 Rebecca Minkoff Alvin Smoking Shoes
Marc by Marc Jacobs Sequined leather loafers
Charles Philip Eula Marble Print Flats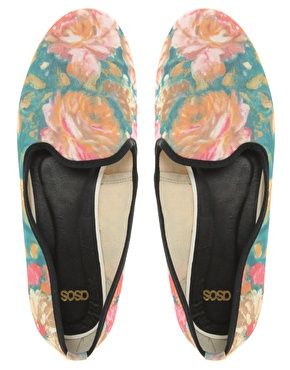 ASOS LEON Slipper Shoes With Floral Print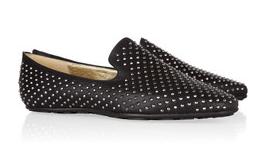 Jimmy Choo Wheel studded leather loafers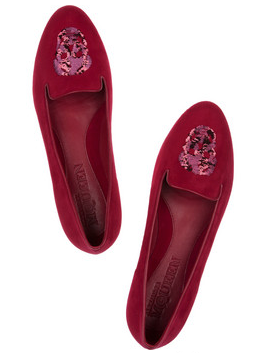 Alexander McQueen Sequin skull-embellished suede loafers
—
And if you don't like any of these, I guess you can just go Stubbs & Wooten.
You might want to check out...