With one of the largest music festivals in the world happening this weekend in Chicago, there's a lot of good, bad, and down right crazy about to go on at Lollapalooza. I'm sure you've gotten your fair share of "what to wear to a music festival" posts, last year I shared my Lollapalooza essentials (which go for any music festival, really) and this year I'm doing something a little different.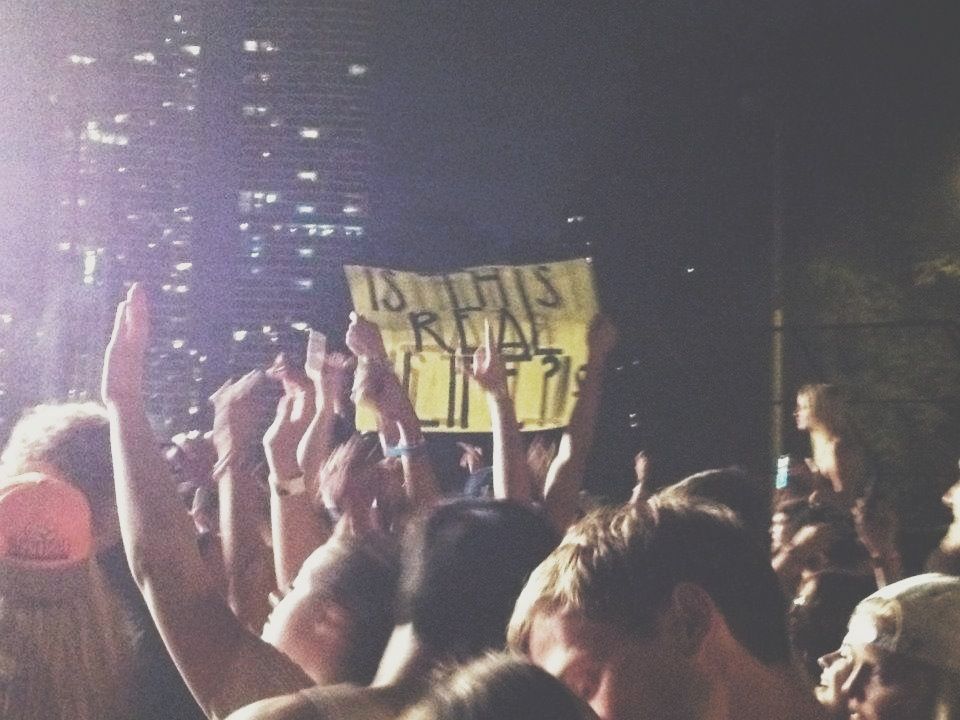 I've been going to Lollapalooza since 2009 (which still happened to be my favorite year so far — Kanye, Common and The Cool Kids…can't beat it) and a lot has changed since then. Perry's is a hell of a lot bigger, girls who probably can't even legally drive wear very small amounts of neon clothing (which includes furry boots and/or a tutu 90% of the time), and it's become just as popular of a street style snap zone as fashion week (well maybe not as popular but it's definitely up there).
Because I feel like a Lolla pro (even though this is only my 4th year going) I thought it was an appropriate time to share my dos and don'ts for my hometown music festival…and with [almost] all my own photos from previous years. So please ignore that cell phone quality…I think you get the picture (no pun intended).
So, where should I begin? I guess let's finish off what I already began talking about…
DO: Go crazy and have a good time. Isn't that what it's all about?
DON'T: Look crazy in a neon tutu. Between that, the pacifiers and the glitter, I just don't understand (or maybe I'm just too old?)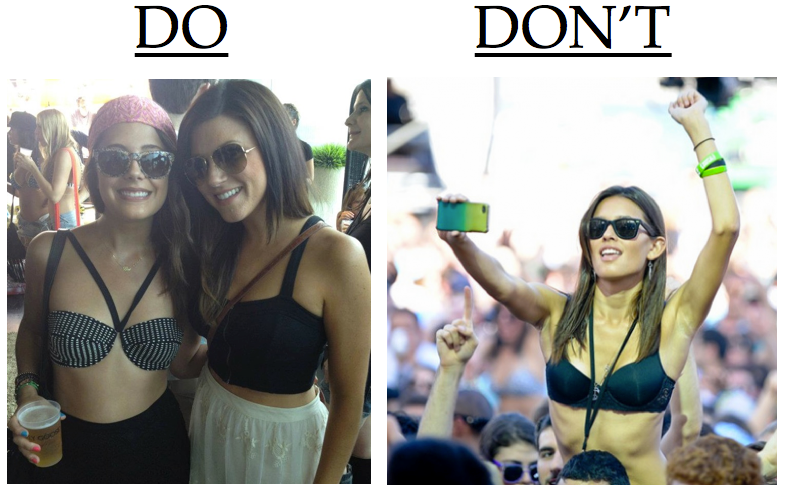 DO: Wear a bra top…if you're feeling it, of course.
DON'T: Wear a bra with nothing over it. I think this is pretty self explanatory.
DO: Go with friends. There's NEVER cell service at Lolla (unless you have some secret provider no one knows about) so texting, Instagramming, and now Vining is just not going to happen. Don't even bother wasting your battery (save it for pictures…that's how I captured this fantastic "don't").
DON'T: Wander off. Granted, the photo I took [I believe] is of a mother and her daughter but regardless of the age difference, if you leave the group it's not easy finding your way back. Unless you're completely sober, have a fantastic memory and happen to excel at obstacle courses.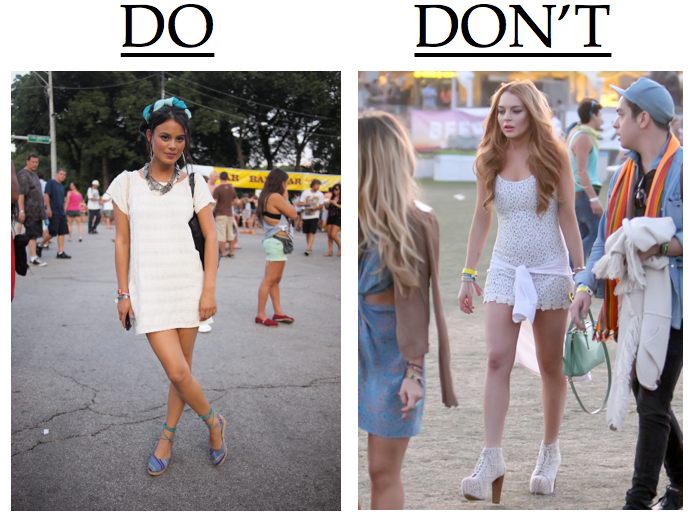 DO: Wear cute shoes. Just make sure they're flat!
DON'T: Wear heels. I shouldn't even have to name this as a don't because I'm not sure why you would ever wear heels to a music festival…but people do (and not just Lindsay Lohan). I dare you to wear heels to Lolla this weekend, let me know how you feel on Monday.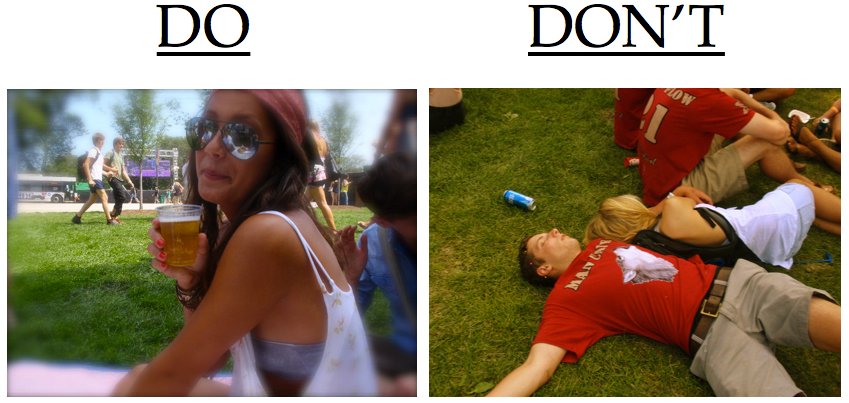 DO: Drink (if you're into that sort of thing). Just don't ignore that H20. It sounds so obvious but some people clearly don't listen (re: this don't).
DON'T: Be that asshole who passes out just as everyone arrives…or even worse, gets kicked out for being "that guy" drunk. You pay to go to this stuff, shouldn't you be there (or awake) to enjoy it?
—
Will you be at Lollapalooza this weekend? I'll be there Saturday…jamming out to Kendrick Lamar.
And Just in case you need a little push on the "do" side…

Images via Chicago Street Style, Pinterest, Celebitchy, and my iPhone
You might want to check out...