If you were wondering what all those #epicsummer posts on Instagram were about this weekend, it has a little something to do with Lollapalooza, ASOS, and our really good time together. Here's a bit of the what I wore, what I did, and most importantly…what I ate .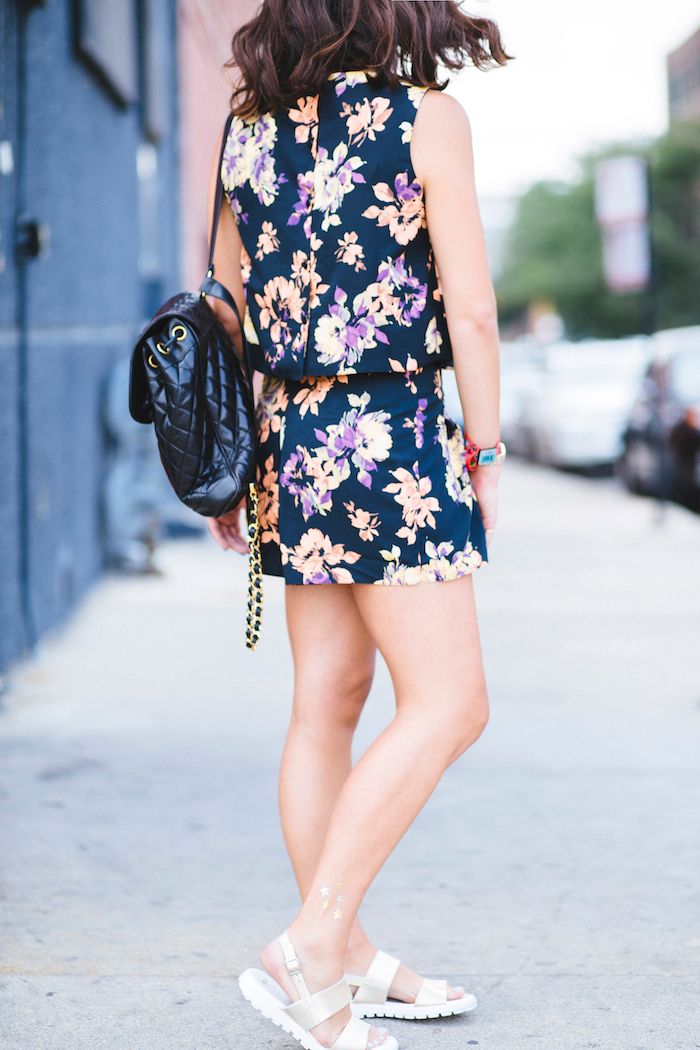 (but really just what I wore) How about a floral matching set for day 1?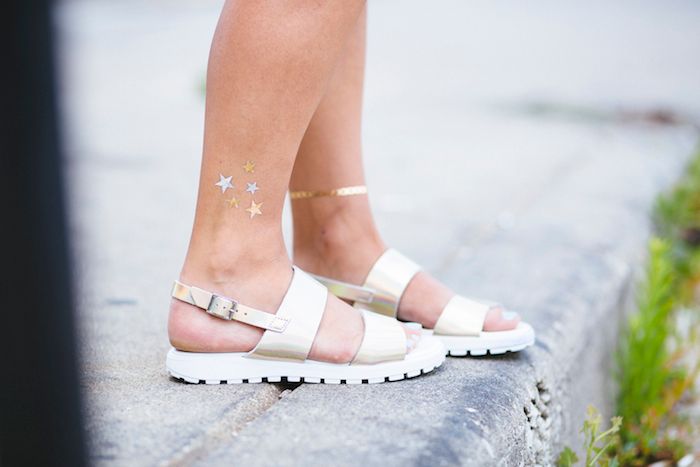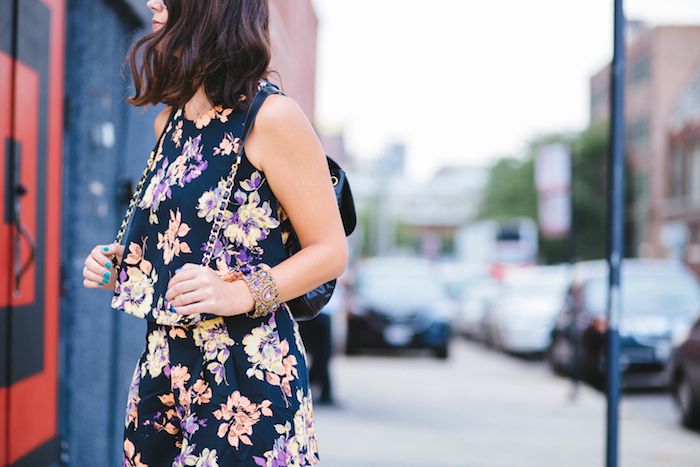 Perhaps some lucky stars for day 2…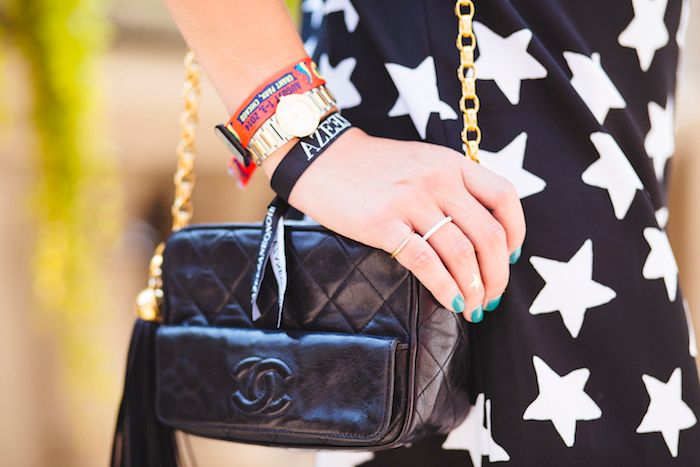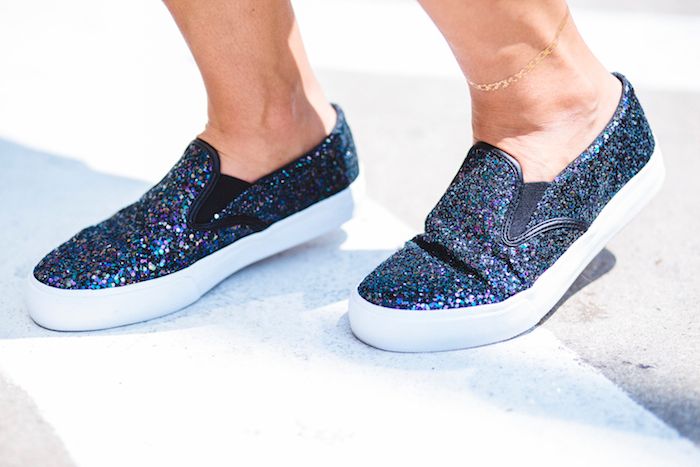 And what are stars without stripes? (not the flag, that's for sure)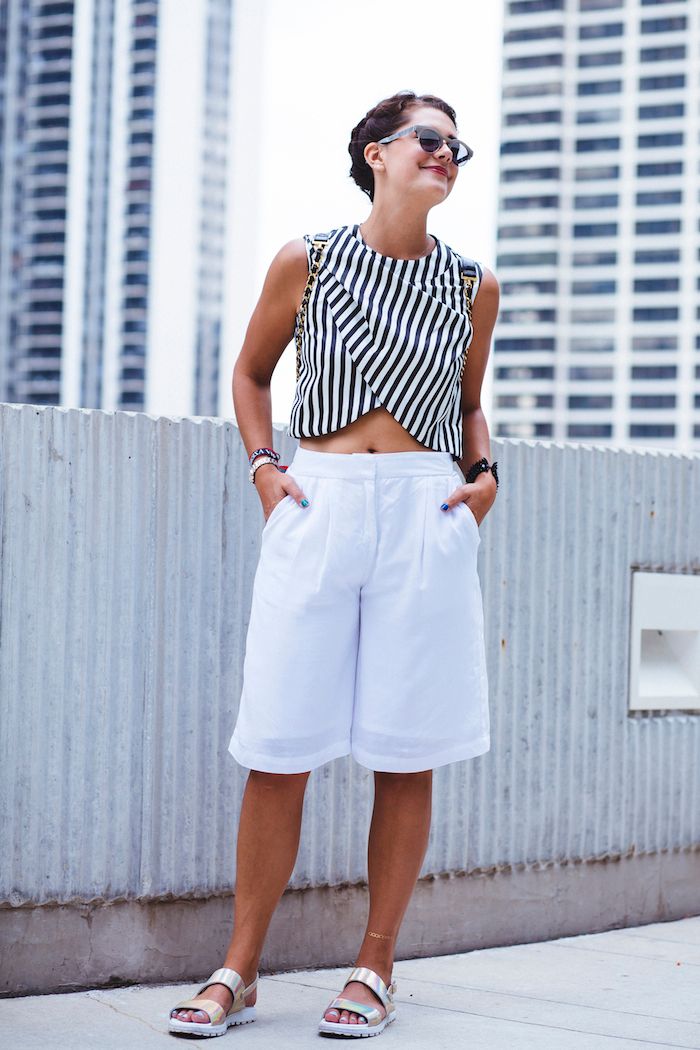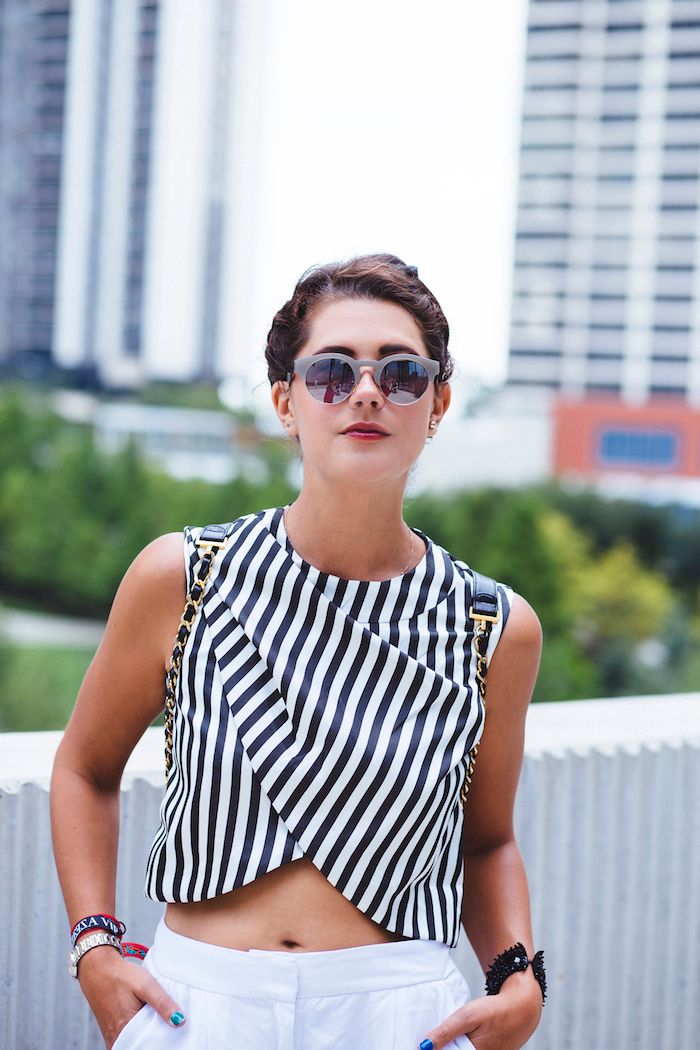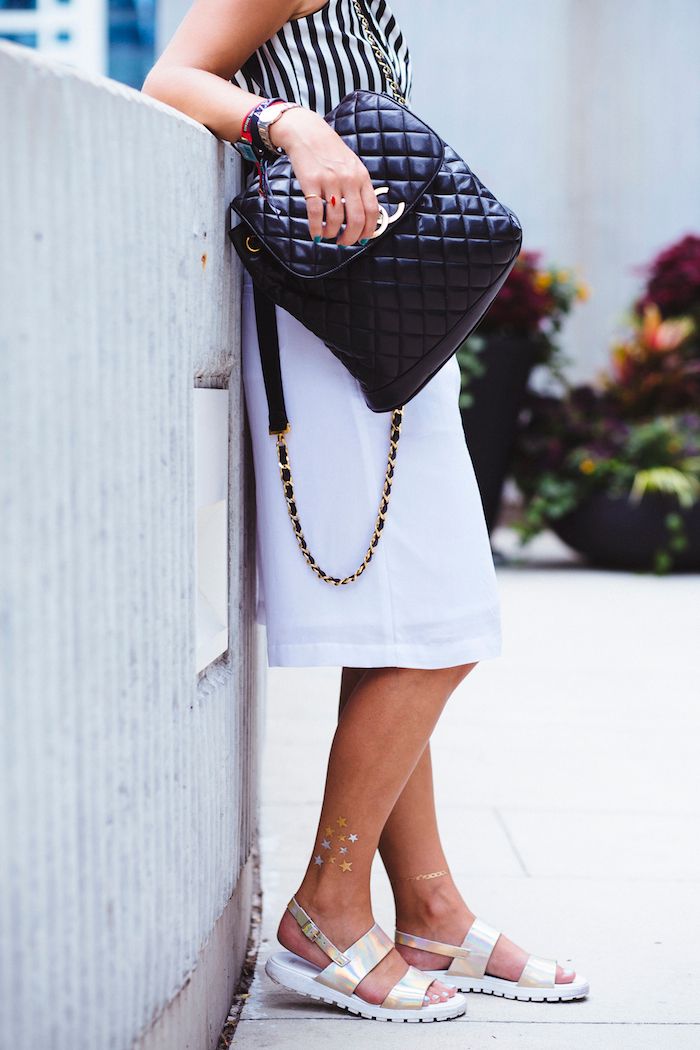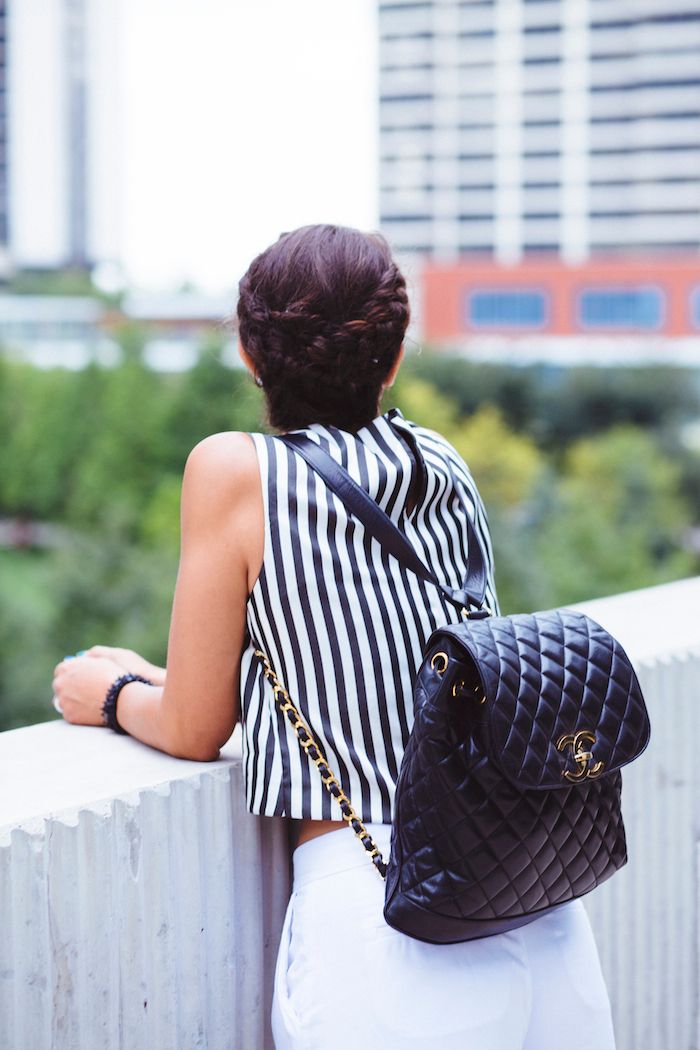 PEACE OUT LOLLA…it's been real.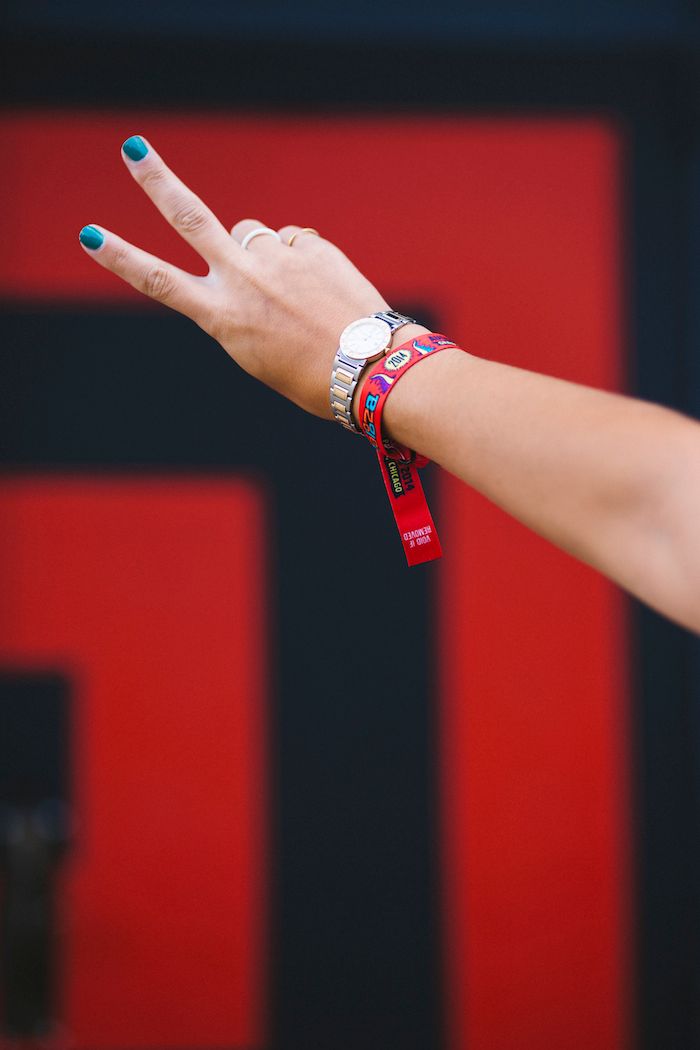 WHAT (am I wearing):
Clothes / Shoes: c/o ASOS. Day 1 accessories: Azeeza cuff, Vintage Chanel backpack, Illesteva sunglasses. Day 2 accessories: Delfina Delettrez earring. Illesteva sunglasses. Vintage Chanel bag. Day 3 accessories: Sunday Somewhere sunglasses, Dior earring (yes, that one), Vintage Chanel backpack. Azeeza cuff.
WHY (am I wearing it):
Well let's start off by saying I am wearing all of this because ASOS is baller and for some reason thought I was cool enough to rep them at Lolla. I wanted to do three totally different looks for the weekend, but most importantly I wanted to be comfortable. A matching set had to happen because they have so many good ones and I thought this style in particular would be easy to wear and accessorize. The shoes sort of bring out the 9-year-old in me which I especially love. For day two, I went for a dress (of course one that's wide enough to allow me to consume as many Graham Elliot lobster corn dogs as possible) and once again with my stars and glitter, I feel like a child (but at least one that's old enough to consume overpriced cans of Bud Light). And for day three, I was really smart and wore white culottes when it rained and I got to experience more mud than I'd ever like to experience. Thankfully, we captured some "before" photos and unfortunately/fortunately there are no "after" photos (besides this). Overall, for these types of events I like my looks to be easy and practical (besides the whole white pants in rain thing) — bags have to be hands free, accessories are kept to a minimum (at least for my standards) and fun sunnies are always in order.
You know what's also in order? A few shout outs to those who made this weekend awesome — obviously ASOS (this wouldn't all be possible without them), Gilt City for throwing an always fun rooftop party, my friend Azeeza who put on her first (and hopefully not her last) Lolla party at the Radisson Blu, Goldplaited for making my hair actually do something interesting, and Outkast for rocking my world Saturday night. Until next year, friends.
WHERE (can you get the look):
Photos by Heather Talbert
You might want to check out...